I discovered the joy of Bed and Breakfasts when visiting Ireland. Staying at them seemed like a good way to glimpse a view of local life and a bargain, to boot. Most Bed and Breakfast locations in Ireland are less expensive than local hotels.
My preference for choosing a Bed and Breakfast is via the "new-fashioned" way. Before deciding on a B & B, I will employ several internet sites to begin my search for paradise.
Those few days or weeks of vacation are so vitally important to our general well-being. It's worth doing your research!
While a prime location remains atop the list of priorities, there are several other factors to consider. Use these tips to choose the ideal Bed and Breakfast for you and your family or friends.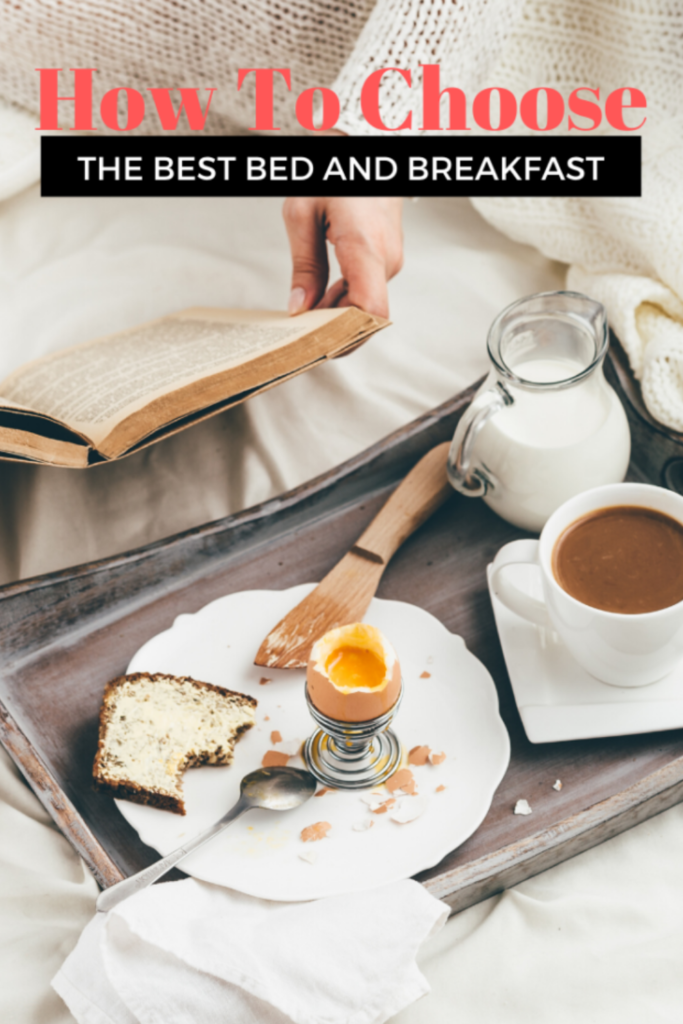 What to look for when choosing a Bed and Breakfast
Many travel based internet sites will provide a detailed analysis of the B & B you are inquiring about. You'll find far more information than just the nightly rate, minimum stay required and available amenities.
Good sites to begin with are Expedia, Trip Advisor, and Microsoft Bing Travel. The following information (and more) can be found on each:
description of the B & B, including interior and exterior pictures
link to the B & B's official website
reviews and ratings from travelers
reviews and ratings from the selected website
detailed street maps
links to other hotel deals
links to vacation packages
are children welcome?
can you bring pets?
With all of this information readily available (and free), and with just a few clicks of a mouse, you can now easily compare the features of several different destinations. This helps you make a more educated and sound decision on where to stay.
Location, location, location!
A realtor's familiar slogan "Location, Location, Location," is significant when choosing a vacation destination to also call home.
Consider proximity to beaches and major attractions. Look at reviews from other travels to learn more about the neighborhood. You can also find information on potential problems like nearby construction or noise.
Also see how close the destination is to food sources like grocery stores and restaurants. Some B&Bs my be isolated. This makes it difficult if you are in need of meal options.
Read other travel reviews to learn the sizes of rooms or suites and recommendations of similar places. The kind of information found by taking a few minutes to learn what other have to say can be invaluable.
What to do before you book
Once you select your preferred spot call the Bed and Breakfast directly. This is important for several reasons including:
to ensure that their website is up to date
compare the rates quoted over the phone with the advertised rates found on-line
and to (more importantly) get a general feel for the establishment and its proprietor(s).
Ironically, with all of the aforementioned information and technology available, the final decision can only be made, once you speak to the person or persons in charge directly. An extended stay at a B & B is not complete, nor will it be as memorable, without the hospitality and quaintness of the staff and the B & B itself.
Many establishments also offer home cooked meals, local merchant discounts, beach passes, tennis rackets, bicycles and such. Many are either free of charge, or may be a part of your daily or weekly rate, or vacation package. Be sure to take this into consideration when choosing your destination.
I recommend using the internet and all of its capabilities to the utmost, when choosing a place to stay. But don't overlook that human touch, something that is frequently forgotten in this automated, fast-paced environment we currently reside in, but will always be remembered and cherished.