Your home should be a space where you can relax and unwind. This can be extremely difficult if your house is a mess. A home that has accumulated a lot of items over time can begin to feel stressful, overwhelming and frustrating. Decluttering your home comes with a plethora of benefits, for example, it creates less for you to clean and organize, reduces stress and anxiety, and boosts productivity. It's never too late to start clearing out.
Decluttering is a great step forward to clearing out your home and turning your home into the sanctuary you crave it to be. However, the idea of decluttering can be challenging for some, but it doesn't have to be. With the right tools and knowledge, you can easily declutter your home, and start feeling better.
Here are some top tips to help you get started: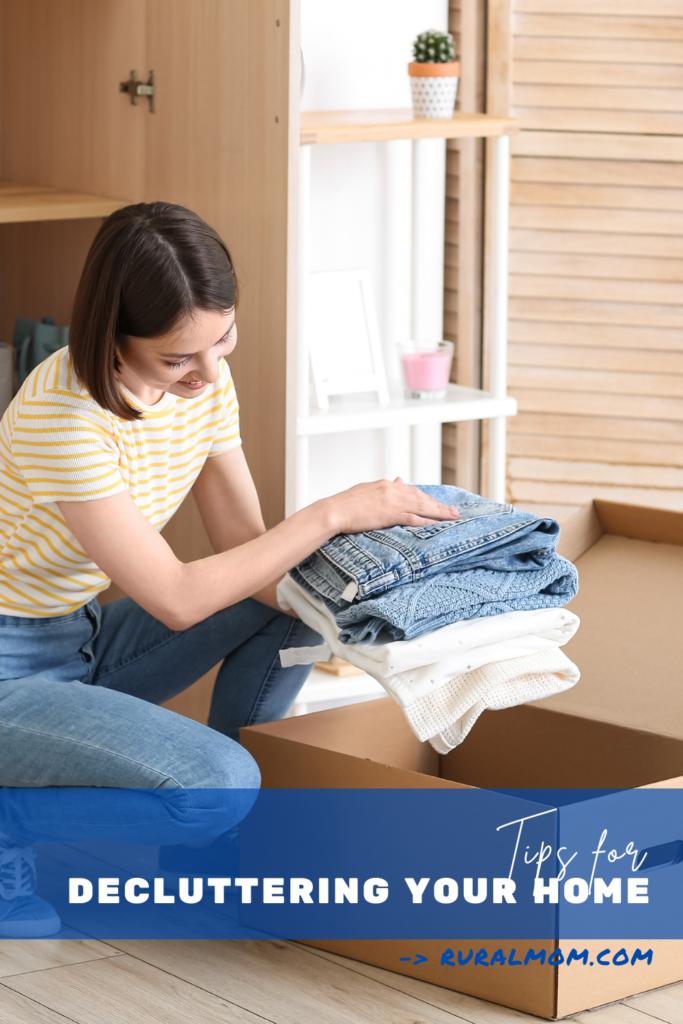 #1 Start small
You don't have to clear out your entire home in one go. This can be an overwhelming thought, and lead to procrastination. If you have a lot of items, it can take a lot of time and energy, which is unrealistic in such a short period. Instead, you can start small and choose your own way to declutter.
For example, you can start with just 5 minutes at a time, fill one trash bag at a time, give away an item a day, or you can start by going through a room at a time. You should start small, and pick a strategy that does not feel overwhelming, and makes the process easy for you to complete. Whichever strategy you choose, create yourself a decluttering checklist that provides you with a visual representation of your progress.
#2 Take a different perspective
It can be difficult to know which items you should be getting rid of when you don't feel like you want to throw anything away. Try to treat your home and belongings as if you were a first-time visitor. Write down the impression that you get from your home, and how clean and organized it feels. You can also provide yourself with feedback to see what changes you think should be made.
The key is, to be honest with yourself. What items don't you ever use that are unnecessary and can be donated or thrown away? It is also important that you don't throw away items for the sake of it. You can use this time to reorganize your home and store items correctly, or safely store items in a small storage unit.
#3 Get help from a friend
You don't have to declutter your home on your own, especially if you find it to be a stressful experience. You should enlist the help of a trusted friend or family member to help you go through your belongings. They can help you make the right decisions when you feel stuck, provide a fresh perspective, and make it a fun experience.
Decluttering your home is a great way to destress, clean your home, and boost your productivity. Follow these top tips to get started.