A farmhouse kitchen is a style of cooking that uses rustic, country-style décor and cooking utensils. It is traditionally found in a farmhouse, which is an old farm building with a large open space. It's fairly similar to that whole "cottage core" aesthetic that millennials and zoomers began fawning over at the start of the COVID pandemic. A farmhouse kitchen is typically found in a country setting. The style of cooking and décor are typically rustic and made from natural materials like wood or stone.
A typical design might include exposed brick walls, wood beams on the ceiling, and wood floors. It's meant to feel calm, old, and nostalgic as if you're stepping into your old grandma's house. It's one of the better ways to create a homely look. While these are lovely, how can you create this inviting kitchen? How can you create this lovely farmhouse design for your own kitchen? Well, here's a few ideas to start!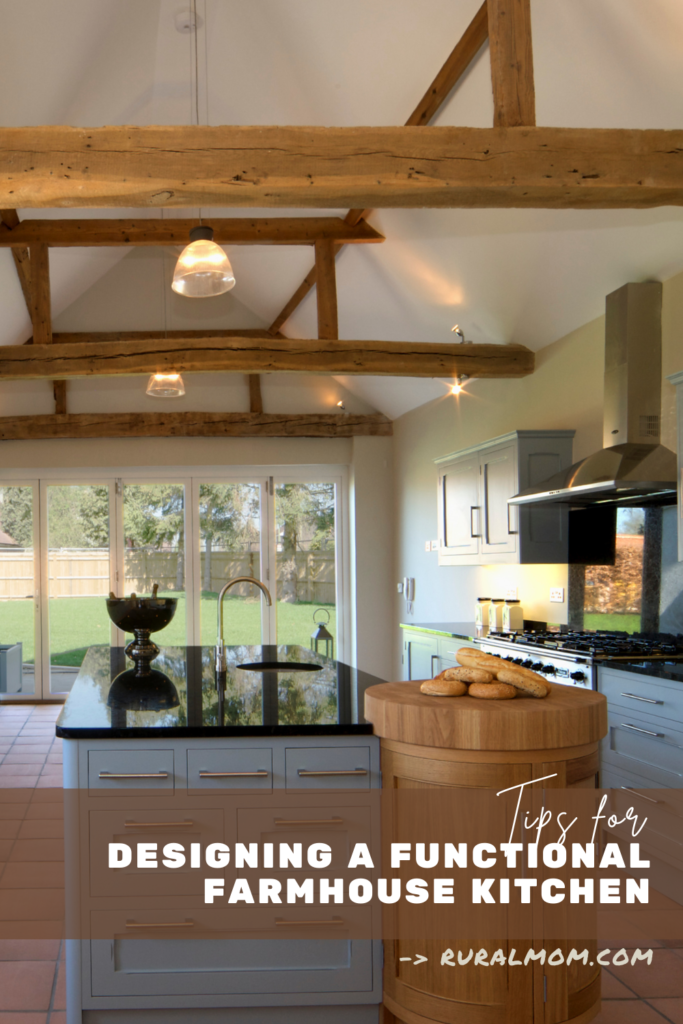 What are the Elements of a Farmhouse Kitchen?
A farmhouse kitchen is a unique style of kitchen in many homes. These kitchens have been around for centuries and have changed over time. Today, they are still popular in many homes and are often seen as a great way to bring old-world charm into the modern age. The three most important elements of a farmhouse kitchen are the exposed beams, the stone hearth, and the woodwork. All three features tie together to create a warm, welcoming feeling in any home.
The exposed beams create an airy feel while also giving it that rustic look that is so popular these days. The stone hearth adds warmth to any room with its natural heat retention capabilities. The woodwork creates an inviting atmosphere with its natural color and texture. The woodwork could be your flooring, and cabinetry, or even something as simple as your wooden spoons and kitchen accessories. While these may be the elements, here are some tips for creating the style for your kitchen!
Declutter
If you're wanting to go maximalist, then maybe a cottagecore kitchen is more your style. The Farmhouse kitchen is busy, but not cluttered. So if you have a lot of unnecessary items, you may want to consider some storage and the storage unit cost as well.
No Set Rules
While you could scroll through websites such as Pinterest or SouthernLiving for ideas on creating a farmhouse kitchen, just know that there aren't exactly any set rules, just some standard elements to incorporate.
Thrift
Second-hand items bring a lot of character to a farmhouse kitchen. This can include old copper or cast iron cooking wear, some old weaved baskets, or an old pitcher. But of course, you don't have to buy second-hand items if you don't want to. There are plenty of stores that sell farmhouse style such as TJ Maxx, Target, Walmart, Bed, Bath, & Beyond, and plenty of other shops too. So you don't have to spend much to get something cute.