Many people love to spend time outside, and it's even more enjoyable if you have a lovely garden. With a little work, your garden can look better than ever before. In this blog post, I will share five ways that will help make your garden look more aesthetic!
Add Flowers
Adding flowers is a great way to make your garden look more colorful and vibrant. Many types of flowers can grow in gardens, so be sure to choose the ones that will thrive in your climate. You can also use different colors and textures to create visual interest. Flowers are not just for looks, though; they also provide important environmental benefits. Flowers attract pollinators like bees and butterflies, which help with plant reproduction. They also add oxygen to the air and improve water quality. So not only will your garden look nicer, but it will also be healthier too! If you're not sure which flowers to add to your garden, consult a local nursery or online gardening forum for advice.
Try Mulch
Adding mulch is a great way to save time and water while also making your garden look more excellent. By applying mulch, you are protecting the soil from erosion and keeping weeds at bay. You can find many types of organic or synthetic mulches that come in different colors and textures too. Once it's applied, be sure to pat the mulch down with your hands, so it doesn't blow away during windy days!
Also, make sure that you don't pile up more than three inches of mulch around plants because this could suffocate them by blocking out sunlight. When choosing what type of plant matter should serve as your new bedding for nature, consider peat moss which has rich nutrients perfect for any flower.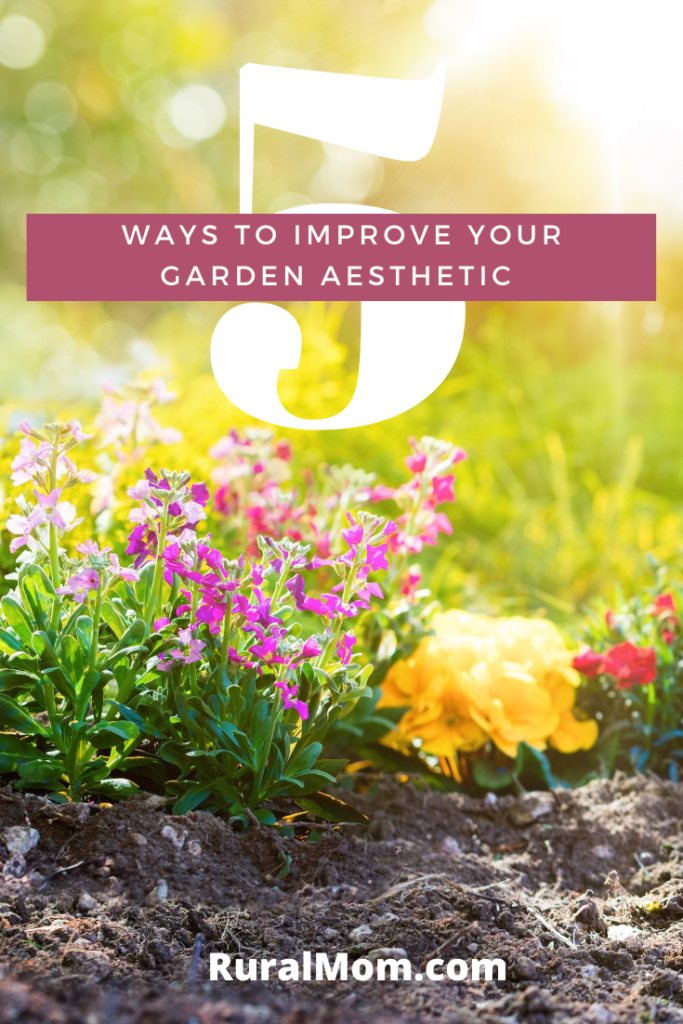 Find Furniture
Adding furniture to your garden is a great way to make it feel more like an outdoor living space. You can use all sorts of different types of furniture, from benches and chairs to swings and hammocks. This will provide a place for you to relax and act as an attractive focal point in your garden. Just be sure to choose furniture that is made from weather-resistant materials, so it doesn't get ruined by the rain or sun. If you're looking for some ideas, have a look below:
Wooden Benches: These are perfect for adding extra seating outdoors, and they come in many different styles and colors.
Wicker Chairs: These are perfect for the patio, porch, or deck since they're lightweight and can easily be moved around.
Garden Swing Sets: Adding a swing set to your garden will provide hours of fun! Kids love them because it gives them somewhere to play outdoors. You could even add one with an overhead canopy, so you have shade when sitting outside in hot weather.
Hammocks: Who doesn't like relaxing in a hammock? They come in many different styles, making them easy to incorporate into any outdoor space.
Lounges/Couches: another great way to make your backyard feel cozier is by adding loungers or couches that people can relax on together while enjoying nature's beauty all around them.
Install a Maintaining System
The last way to make your garden look more aesthetically pleasing is by using a mowing system. Grass upkeep can be time-consuming and frustrating, but with the help of an automated lawn mower, you'll get rid of that hassle once and for all! With this type of mowing system, no one has to worry about pulling out the manual push mower or weed eater anymore.
Lawn maintenance will become even easier if you have someone who enjoys yard work helping out too! This kind of setup works well for people looking to find ways on how to keep their gardens maintained while they relax indoors inside air conditioning. You can also consider hiring a horticultural consultant to help you with your garden maintenance.
Use Garden Borders
One way to make a garden look neater and more put together is by using garden borders. These can be made from a variety of materials, such as wood, metal, or plastic. They come in many different shapes and sizes so that you can find the perfect ones for your garden.
By using garden borders, you'll create defined edges between your plants and lawn, which will give your garden a more polished appearance. You could also use them to create flowerbeds or herb gardens.
When it comes to making your garden look nicer, you can do many different things! But, by following some or all of these tips, you'll be well on your way to having an outdoor space that you'll love spending time in.