'Tis the season for family and all the holiday feels! While I love a great Christmas cartoon, I'm also a fan of more dramatic holiday films that envoke the true spirit of the season. Which is why I'm truly looking forward to seeing "A Journal for Jordan" in theaters December 25th. This is a sponsored post on behalf of Review Wire Media for Sony Pictures and I'm so grateful to them for introducing me to this wonderful film!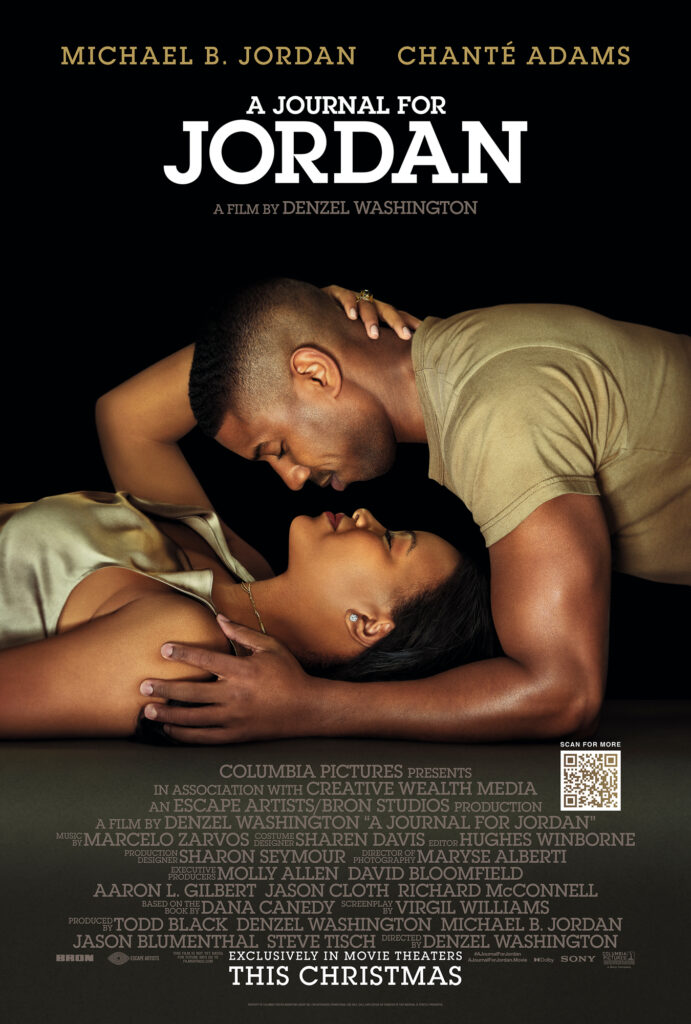 The second I saw the trailer, I knew I not only wanted to, I needed to see this film. Immediately I knew it would be a powerful performance and a thought-provoking story. When a trailer already elicits tears, you also know it's going to be a heart-felt film.
To me, that's what Christmas is. It's the time that tugs at your heart at the same time bringing you renewed joy. A time of remembrance for years past and the loved ones who are no longer with us. It's a time of celebration to treasure our loved ones still near. And, it's a time of worship and a time to let love flow. A reminder of what is dear.
About "A Journal for Jordan"
Directed by Denzel Washington and starring Michael B. Jordan with a screenplay by Virgil Williams, "A Journal for Jordan" is based on the true story of First Sergeant Charles Monroe King (Jordan), a soldier deployed to Iraq who begins to keep a journal of love and advice for his infant son.
Back at home, senior New York Times editor Dana Canedy (Chanté Adams) revisits the story of her unlikely, life-altering relationship with King and his enduring devotion to her and their child. A sweeping account of a once-in-a-lifetime love, the film is a powerful reminder of the importance of family. PG-13.
Learn moe about "A Journal for Jordan":

Read the book
I'm always always on the fence whether to read the book prior to seeing a film. Do you have a preference?
The official title of the book that this film is based on is "A Journal for Jordan: A Story of Love and Honor" by author, Dana Canedy. I've started to read it and now I'm even more excited to see the film. So, this time, reading the book first is a good choice for me!
Not sure I'll finish it before I see the film, but I will finish regardless. It's really well written and easy to see why it needs to be made into an epic film. Has all the qualities, heart, and soul that create a tender, heart-warming, memorable story.