College is a great point in everyone's life. For the most part, it's also a time when students struggle, especially financially. Figuring out ways to help and enhance their college life with a great gift will bring plenty of holiday joy to all.
Need to purchase a gift for the college student in your life? There are tons of great options. Here are some of our favorite gift ideas for college students: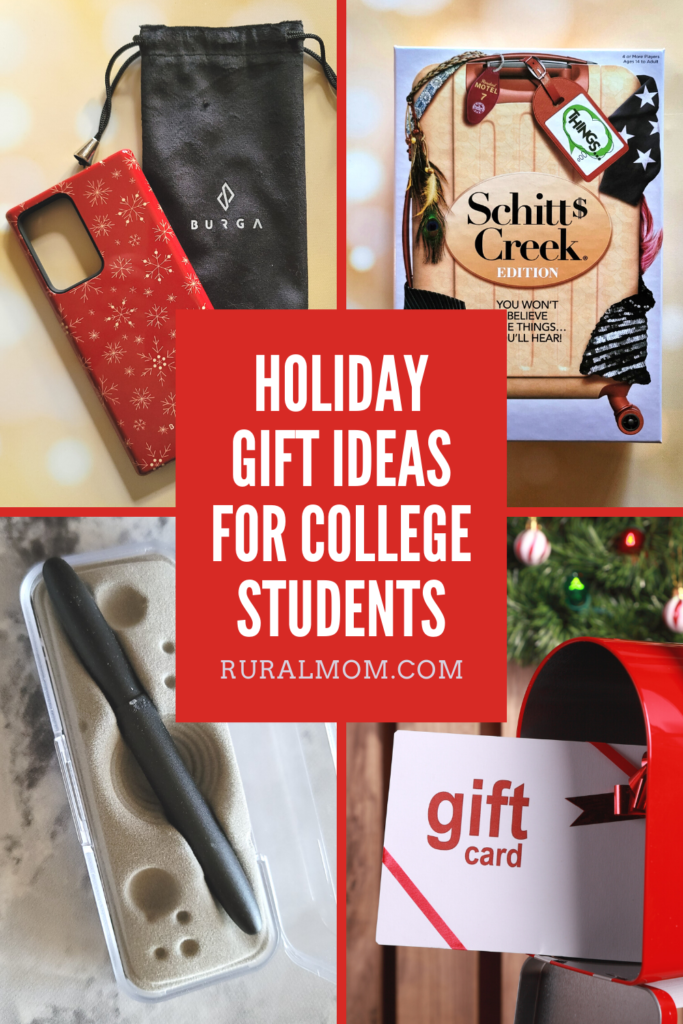 Gift Cards
I know, your mother always taught you that money is a "cold gift". When you're a poor college student however, money can be the absolute best gift you could possibly give someone. If you are still opposed to giving your favorite student cash, consider getting them a gift card or some gift cards to their favorite establishments.
Some good gift card choices are restaurants or if you have a music or tech nut on your hands a gift certificate to your local tech retailer. If your college student is attached to their iPod then an iTunes gift certificate may be a good fit. If you're really at a loss as to where to buy them a gift card consider gifting a Visa Gift Card they can use at pretty much any shop.
Tech Protectors
College students live and breath by their tech! Shuffling around cell phones, laptops, and tablets can be tricky, though. That's why tech protectors are a terrific gift. They can help keep all their items in good working order plus offer options for fun fashion statements, too. Another thing college students love to do!
One of our current favorites for fashionable tech cases is Burga. You'll find everything from iPod case to smart phone cases to screen protectors and more.
Burga phone cases (pictured below) are ultra-thin, non-bulky and designed to deliver high protection while complimenting your style. You can pick out a fun festive print, a cozy sweater print, or even an elegant marbled pattern. There's a pattern for everyone! If you're not sure what pattern to choose, opt for a Burga gift card. College students will love shopping to update their personal tech style.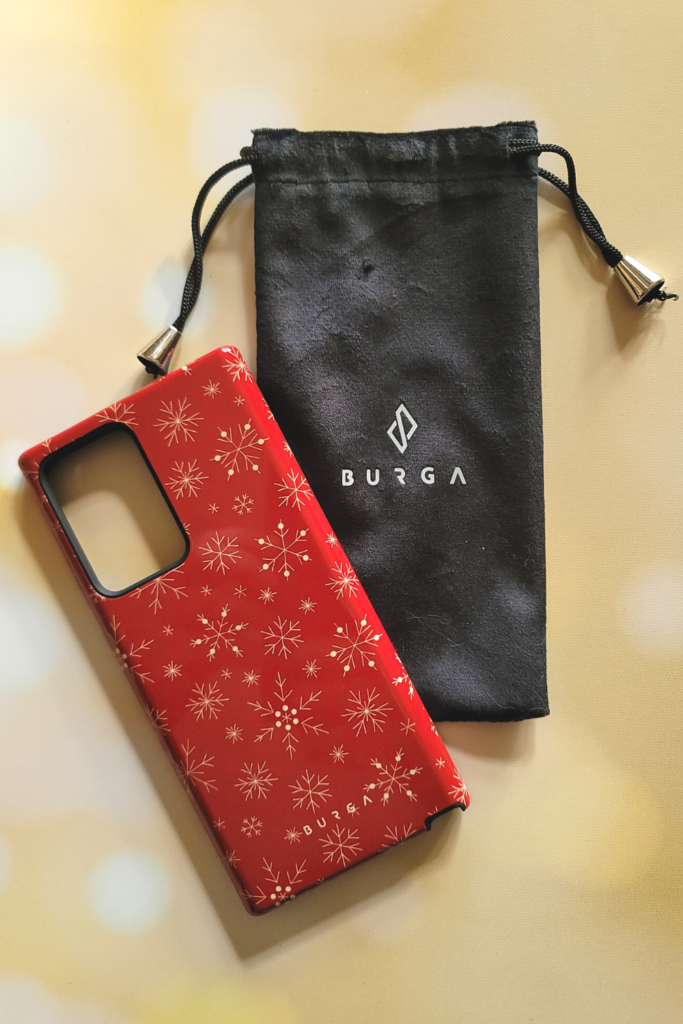 A Digital Camera
If you college student doesn't already own their own digital camera then one of these can make an absolutely fantastic gift. A digital camera will allow your student to take pictures of their new college friends, their dorm room, and any events they attend and share them with you, their parents, their friends, or anyone else they might want to keep in touch with.
If your college student is attending college far away a digital camera can be just as much a gift for you as for them, giving you the ability to see your child's college life from a distance. If you have the money to spend consider getting a digital camera with a video option,, then you can share not only pictures but also audio and video with your college student.
Clever School Supplies
College students are constantly in need of school supplies! They also love to have trendy, fashionable, or interesting styles of school tools, too. Look for clever multi-tool options like pens that have built-in note flags or backpacks with built-in battery packs to help charge their tech on-the-go.
Another route to go is to purchase items that coincide with their chosen major. If your college student is in any of the STEM programs, a Classic Matt Black Fisher Space Bullet Pen (pictured below) from Pen Heaven will quickly become their cherished school supply favorite. A thoroughly modern writing instrument, this pen can write in the most extreme of temperatures and on almost any surface, making it perfect for stirring alien capabilities!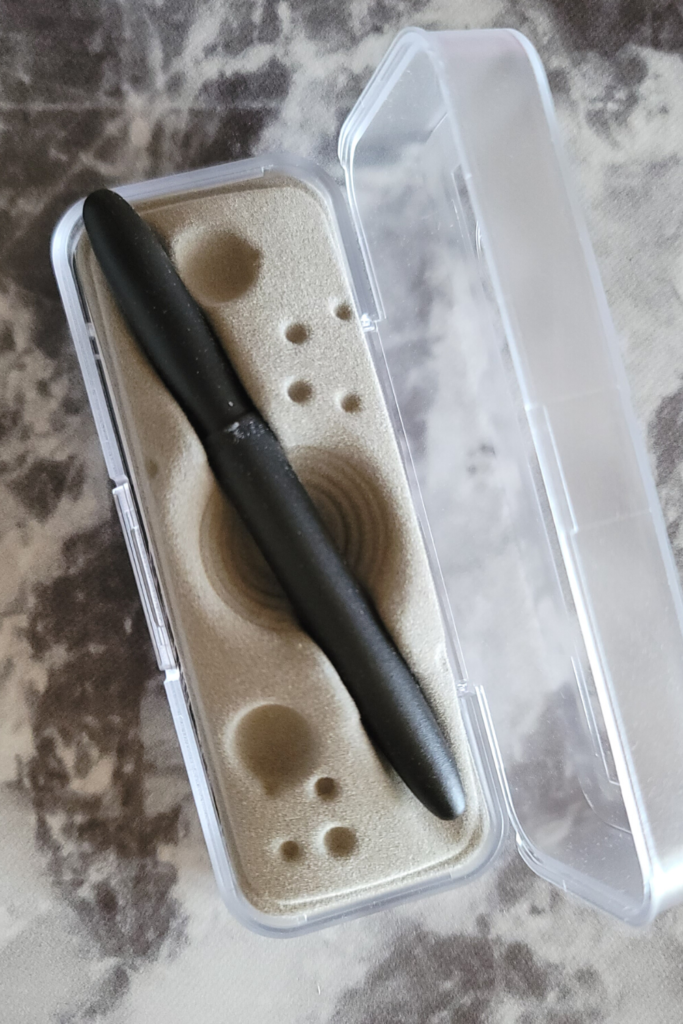 Pen Heaven has pens, journals, desk accessories and gifts for every college student on your shopping list. You'll find everything from space pens to luxury engraved pens that really make a statement. They definitely carry a bundle of unique gift ideas for college students.
A Trip
When you're in college, you are poor in most cases and cannot afford to go all of the places you would like to go, or do the things you would like to do. If your college student has been talking about a summer trip, or a spring break adventure, offer to flip the bill for their travel to the event. If your college student doesn't have a particular event they are looking forward to, then create your own.
Games!
One of the best parts of the college experience is making new friends. And when groups of friends gather, a fun game can really get the conversation and party started!
Look for popular game choices but also consider your college student's interests. Do they love a particular film, reading genre, television show, or interest like football? Search for games that celebrate their interests and they'll want to share with all their friends.
One popular show on campuses (and here at Rural Mom) is Schitt's Creek. This cult sensation television show grew wildly in popularity and now, there's now even a game for it – THINGS… Schitt's Creek (pictured below) from PlayMonster!
The hilarious, easy-to-play, party game presents players with provocative topics such as "THINGS… you wouldn't do for a million dollars." Players each write funny responses and then take turns guessing who said what. In this Special Edition, all the topics revolve around both the town of Schitt's Creek and its' loveable cast of compelling characters.
It includes topics like: "THINGS… that are A Little Bit Alexis", THINGS… the Schitts and the Roses have in common." and "THINGS… that probably shouldn't be on your town's 'Welcome' sign". There are no right or wrong answers. Just a lot of laughs. It's almost like you're a writer on the show. Which every college student will truly enjoy. There's nothing quite like immersing yourself in your favorite show!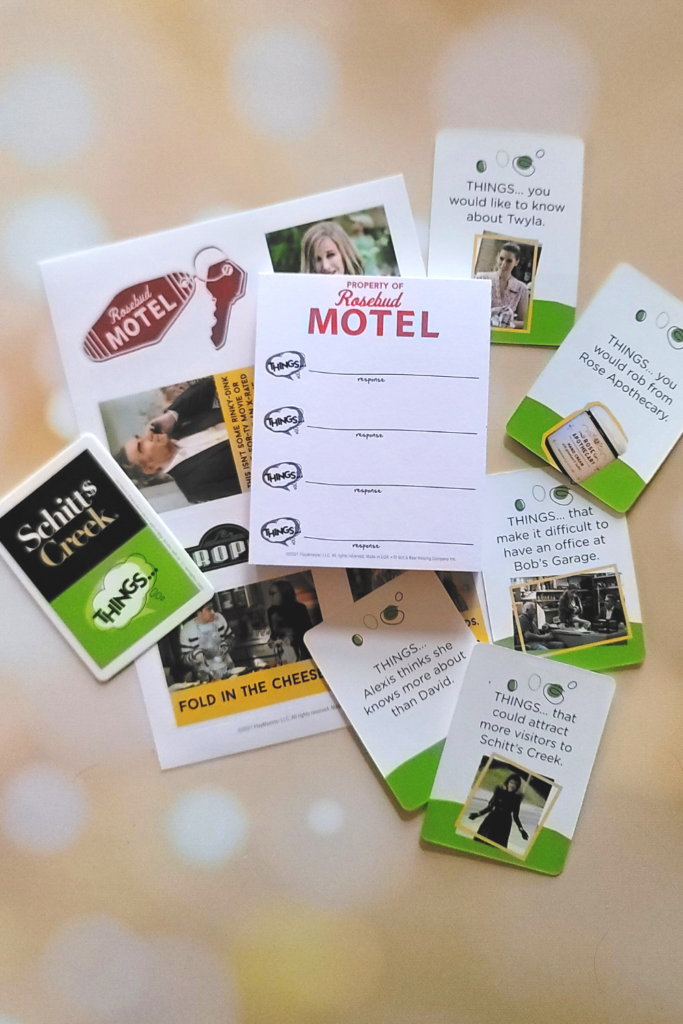 A Useful Gift Pack
One of the best gifts I received in college was a laundry basket. It was filled useful items like towels, dishwashing fluid, laundry detergent, chips, candy, sheets, pencils, and pens. Everything in the basket was something that I would use. But also something I wouldn't really want to spend my limited funds on.
For the few months after I received that gift I was able to save the money I would have used on necessities and used it on other items I wanted, rather than the ones I needed. Think about your college student and what types of things they might need. Whatever gift ideas for college students you choose, they are sure to appreciate your thoughtfulness!