If you're a regular Rural Mom reader, you all know I love my herbs and spices so much that I recently wrote a book about them! With my life-long study and investment in the cultivation and use of herbs and spices, I can attest that FinaMill is one of the most revolutionary kitchen tools – a total spice game changer!
Quite simply it's genius. One of those products you use and go "why didn't I think of that or why didn't somebody think of that sooner?"!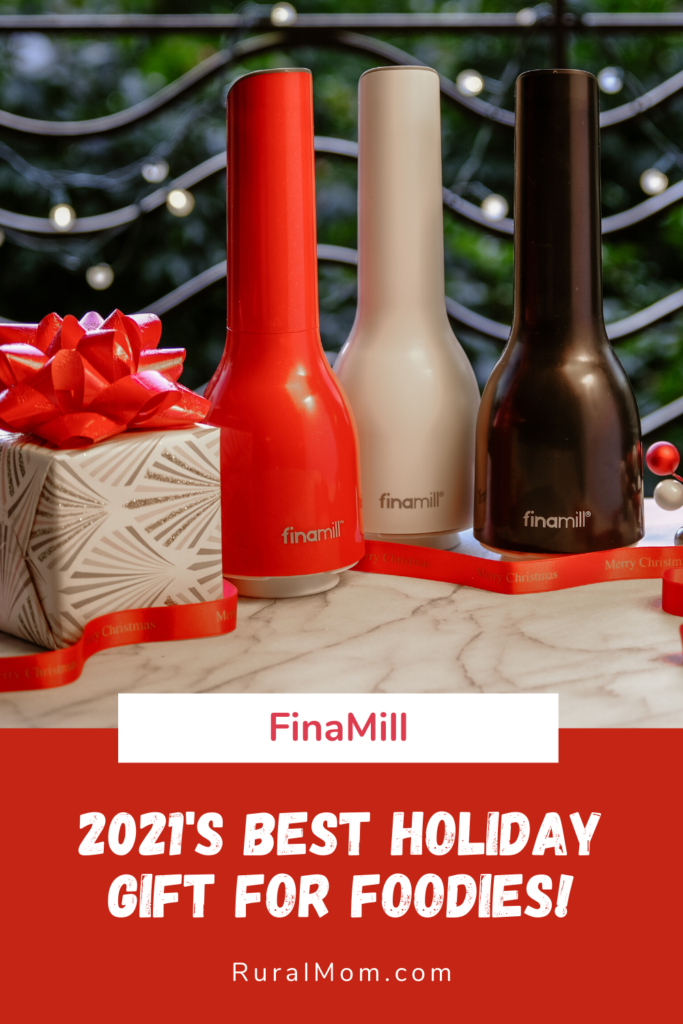 Why FinaMill?
You put a lot of love into cooking your holiday meals, so why settle for pre-ground spices from the supermarket that don't live up to their full flavor potential? Gift yourself or someone you know a FinaMill, the award-winning, battery-operated, spice mill that has reinvented spice grinding.
FinaMill uses interchangeable and refillable pods for each spice. No more cranking and wrist twisting. Instead, with the push of a button, you have freshly ground spices and dried herbs right at your fingertips. With dedicated spice pods, there's no cross contamination of flavors.
You no longer have to fiddle with having a separate pepper grinder, salt grinder, multi spice grinder and so on. You don't have to attempt to use the build-in grinders on spice mixes (that really never work well). It's just pure convenience for every chef. You just pop in the spice you want to grind grind it pop it back out and pop the next spice in.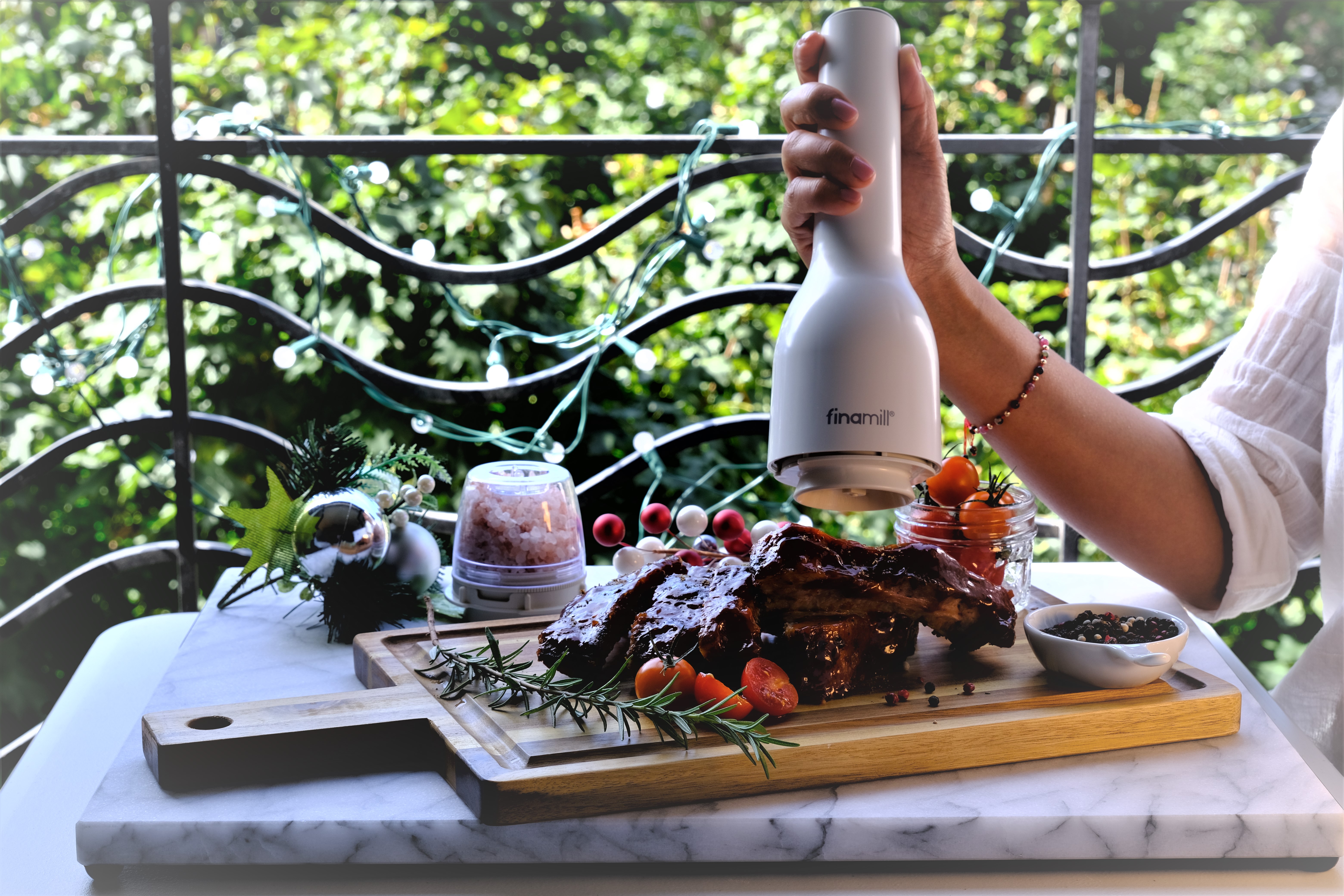 This Year's Best Holiday Gift for Foodies
FinaMill is a great holiday gift for spice lovers, innovation seekers or anyone looking for kitchen convenience. Watch here to see how easy it is to operate. The LED light helps you to actually see the spice grinding in action. Choose from an array of different grinder settings, fine to course, for the perfect spice consistency.
With its sleek, alluring design, FinaMill not only adds to the decor while it lives on your counter within easy reach, but it also makes a statement about you. It says you've got spices and you love to use them.
I also love the handy storage trays. Makes it super easy to stack in the cabinet or keep your favorite spices on the counter for daily use.  Spices do store better in cabinets or in a cool dark place. However, when you're using spices or seasonings regularly, storing them in the open is perfectly acceptable.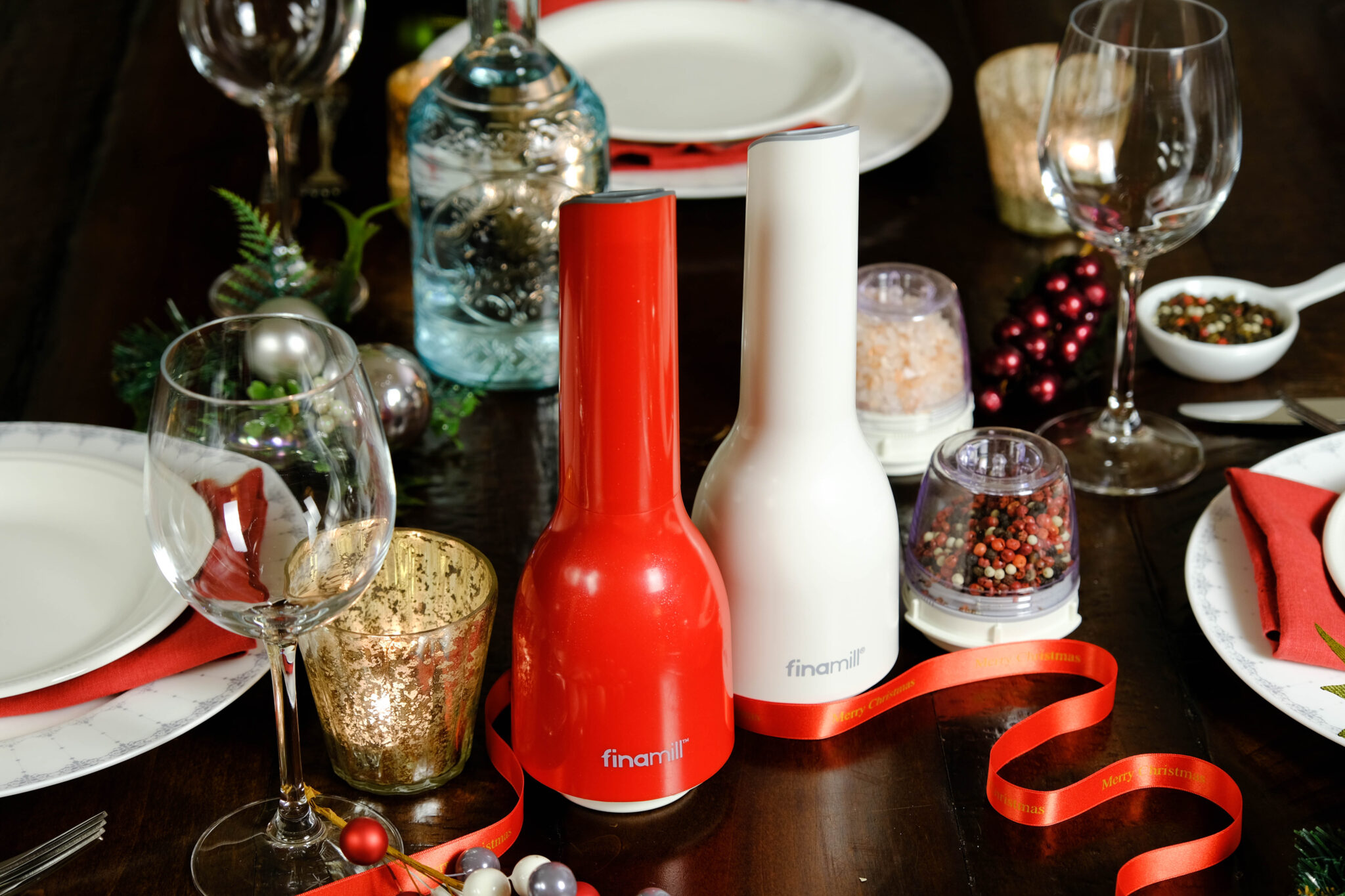 Win a FinaMill Kit
Follow FinaMill on Facebook and then enter below to win:
a FinaMill in the color of your choice with two FinaExpress pods, great for everyday spices like peppercorns, coarse salt, dried garlic, and toasted onion
and one FinaPro pod, great for high oil content spices like sesame seed and mustard seed,
a triangular tray to conveniently stack your FinaPods
and a package of four delicious Maluku spices to get you started.
Winner will be chosen on November 8th so enter today!
US 18+ to enter. Prize provided by our sponsor FinaMill. 
This sponsored post is brought to you by FinaMill and is coordinated by Ellen LaNicca Fearless Public Relations #FinaMillGift