If someone you know loves food and cooking, then the best gift that you can give them is something that involves either of those things. But, if you're someone who knows nothing about cooking or what to get someone who loves cooking, then you're in the right place. Here are ten easy gift ideas for the chef in your life.
Digital Thermometer
A MeatStick thermometer will make all the difference between moist, delicious meat and dry or uncooked meat. A meat thermometer helps make delicious meals even better tasting. Believe it or not, many people who love to cook don't have thermometers, but you'd be changing your chef's life by getting them something they don't have yet.
Boning Knife
Your home chef might have tons of knives, but do they have a quality boning knife? A boning knife is a great gift for those who love to grill, which can help with anything from frenching bones to trimming ribs.
Rice Cooker
If the chef in your life loves making meals with rice, then they need a rice cooker. A rice cooker helps the chef in your life cook rice without standing over their stove worrying about the right temperature and timing. Plus, rice cookers can do more than just cook rice. Your chef can also make soup, congee, and steamed veggies.
Gift Cards
If you're not a chef yourself, it can be difficult to figure out what they already have and what they need to complete their collection of chef tools in the kitchen. A Hexclad gift card may not shine in the light like a brand new knife, but it can make the chef in your life happy because it'll allow him or her to purchase the cooking tools that they actually want and need.
Salad Mixer
While making a veggie-packed salad is one of the easiest things your chef can do, it doesn't hurt to have a salad mixer to ensure all of the ingredients mix together well. And let's face it, a salad mixer makes salads more delicious.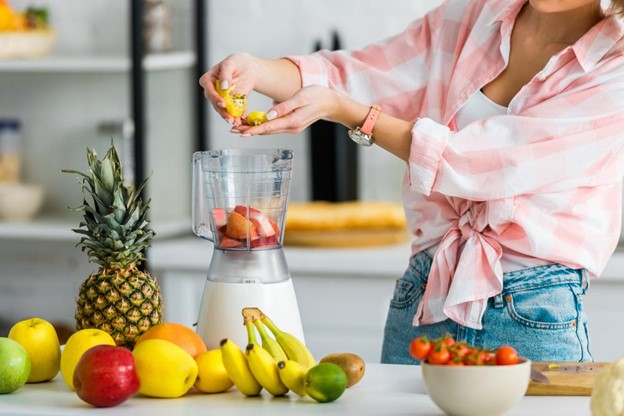 Quality Blender
When most people buy blenders, they buy the cheap ones that can hardly break up the ice. If your chef loves to make creamy smoothies and soups, then you can get them a high-quality blender with blades that won't bend or break easily. A blender is an essential kitchen tool that can make soup, sauces, and more.
An Apron
If the chef in your life doesn't wear an apron, it's probably because they haven't thought of getting one yet. However, if you notice that they always seem to be covered in ingredients after cooking, now might be the time to get them a present that not only saves their clothes from stains but can make them feel like the chef that they are. You can find Hedley & Bennett aprons in a variety of styles to suit any chef.
Pasta Maker
Making your own pasta can be fun, but your home chef will love it. With a pasta maker, they can make everything from angel hair pasta to ravioli.
Food Dehydrator
A food dehydrator is the perfect gift for those who want to make their own jerky. It can dehydrate almost anything without overheating, so your chef can make everything from dried fruit to beef jerky.
Countertop Garden
A countertop garden provides your chef with the fresh ingredients they need to make delectable meals, from pepper plants to thyme herbs. Not to mention, a countertop garden can liven up any old kitchen, so your personal chef feels like their kitchen is where they want to be rather than a place where they simply cook meals.
While finding the perfect gift may be difficult, you can rest easy knowing they'll love any of the ten presents mentioned above! Still, the most important thing is giving them something from the heart.