Are you considering buying your first home? Investing in a house is a great way to build equity and create a better financial situation for you and your family, but you have to know what you're doing. If you're thinking about buying your first home, here are 7 things to consider.
1. Find Out What You Can Afford
Gauging how much house you can afford is a critical step when you're buying your first home. It can be hard to figure out what you can afford, especially if you don't know about all the costs that come with owning a home. Consider your monthly income vs. the monthly expenses of homeownership, including your mortgage, property taxes, and home insurance. Your total housing expenses shouldn't be more than 28 percent of your gross household income.
2. Understand Costs and Fees
There are several costs and fees associated with buying a home, so make sure you know what you're getting yourself into. First, you have to make a down payment on the home, which is generally anywhere from 3 to 20 percent for a first-time homebuyer. You'll also have to pay closing costs, which can be 2 to 5 percent of the total cost of a home. Additionally, you'll need to pay a monthly home insurance premium and annual property taxes.
3. Check Your Credit
Before you consider buying a home, check your credit score. You can get a free annual credit report for the most accuracy, but credit monitoring apps are also a good way to keep an eye on your credit score. These apps will also provide suggestions for improving your credit score so you can get a better interest rate on your home loan.
4. Research Loan Options
Speaking of loans, make sure you research your loan options instead of opting for the first mortgage loan you see. If you're an active duty service member or veteran, you can qualify for Colorado VA loans—or whichever state you reside in—to save money when buying a home. These loans come with lower interest rates and can even allow you to skip the down payment, so they're a great way to save money.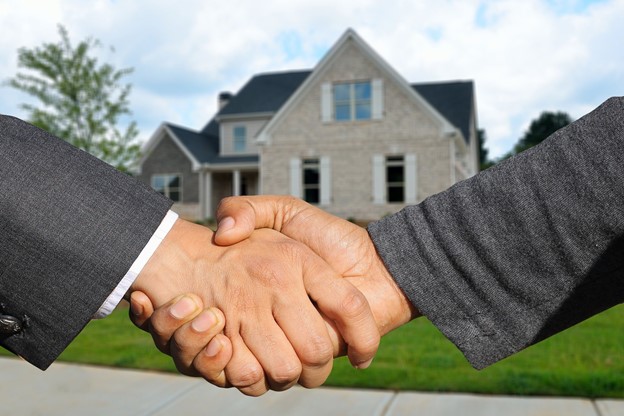 5. Find a Knowledgeable Real Estate Agent
Finding the best home is easier when you have a knowledgeable real estate agent on your side. Do your research and make sure you choose a real estate agent who has a solid reputation with both buyers and sellers. Your real estate agent will help you find homes that fit your needs and get the best price when you decide to buy. Keep in mind that homes that you're looking in can vary significantly from zip code to zip code, so you'll want to be very clear about what you can afford, so you and your real estate agent don't waste time. For example, homes in Georgia may be much more expensive in Atlanta than in Savannah.
6. Don't Rush
Just because you're eager to buy a home doesn't mean you should rush the process. It's important to find a home you'll want to live in for at least a decade, so take your time and wait for something that fits your needs and your budget. New homes hit the market all the time, so check homes for sale listings regularly.
7. Remember Post-Move Costs
Even after you buy a home, there are other costs you have to consider. You need to make sure you have furniture for bedrooms and the family room, plus there may be extra rooms you want to furnish and decorate. You should also consider the cost of small projects, such as painting or landscaping. These extra costs can add up, so try to set some extra money aside.
Buying your first home may seem like a daunting experience, but a little preparation can make things a lot simpler. With enough research, you can even save yourself some money when buying a home. Make sure you check your credit, read about your options and have a good real estate agent before you buy your first home.