So fun to have the opportunity to chat with the amazing Weedsday Wednesday Podcast host Belle Star today! We're chatting about the CBD herb connection and current Cannabis trends.
Nature supports us in so many ways, tune in for ideas to help support your wellness journey. The Weedsday Wednesday podcast is accessible on Blog Talk Radio.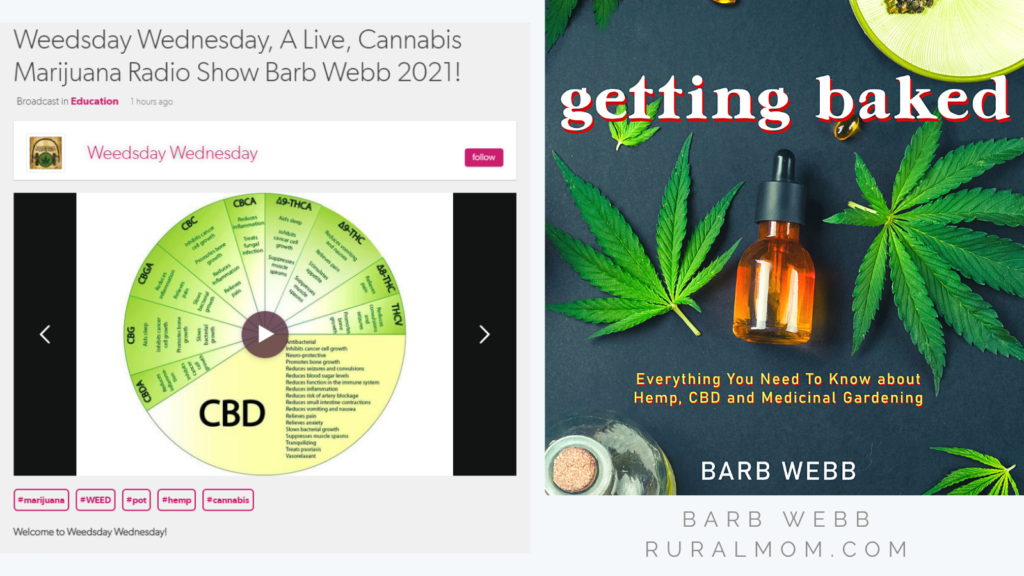 The Weedsday Wednesday Interview with Barb Webb
Topics we cover in the Weedsday Wednesday interview include:
Why hemp (cannabis) and herbs are a clever match in the plant based world
how 2020 and covid changed the CBD industry
insights on Kentucky cannabis laws
using hydroponic techniques for gardening
Belle and Barb's sustainable living philosophies
contemplating your food miles and eco-imprint
how you can involve your children in the seed to product journey
and much, much more including "moo" sound effects and 70's and 80's reminiscing!
Getting Baked with Barb Webb
If you're new to the website and haven't picked up your copy of GETTING BAKED: Everything You Need To Know about hemp, CBD, and Medicinal Gardening yet, it's available at bookstores everywhere in both digital and print formats.
Do you suffer from chronic illness, insomnia, inflammation, or stress? Or are you just cannabis curious?

No matter what your reasons for wanting to learn more, there's no denying the potential of hemp and CBD as powerful solutions to a myriad of modern ailments.

Learn how CBD, hemp, and herbs can work for your body and start GETTING BAKED today!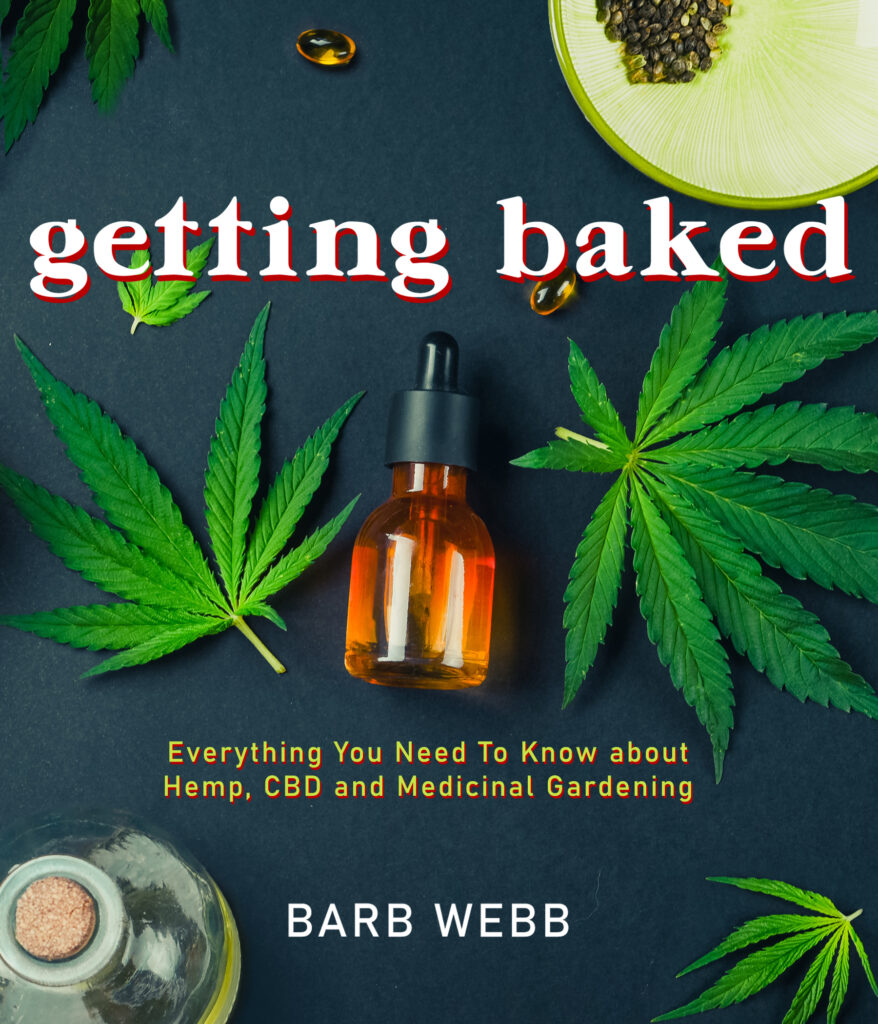 Thanks for joining us on the "getting baked" journey! Hope you find plenty of ways to reconnect with nature, recharge, and improve your health and wellness!
Stay tuned for more podcasts, articles, giveaways, and special promotions celebrating the new book launch!