I personally do not know anyone who hasn't struggled with feelings of insecurity, sadness or frustration throughout the pandemic. Our lives have been altered and disrupted in significant ways, adding extra stress and anxiety to everyday life.
When your loved ones are feeling these feelings, too, it's been particularly challenging to help cheer them, especially when we are not able to physically see them or give them a much-needed hug. Finding creative ways to reach out with kindness and cheer are always important, particularly so right now. Which is why I absolutely adore the Personal Care Kit from The Care Crate Co.  It's one of their many fabulous options for sending a special treat to brighten your loved one's day.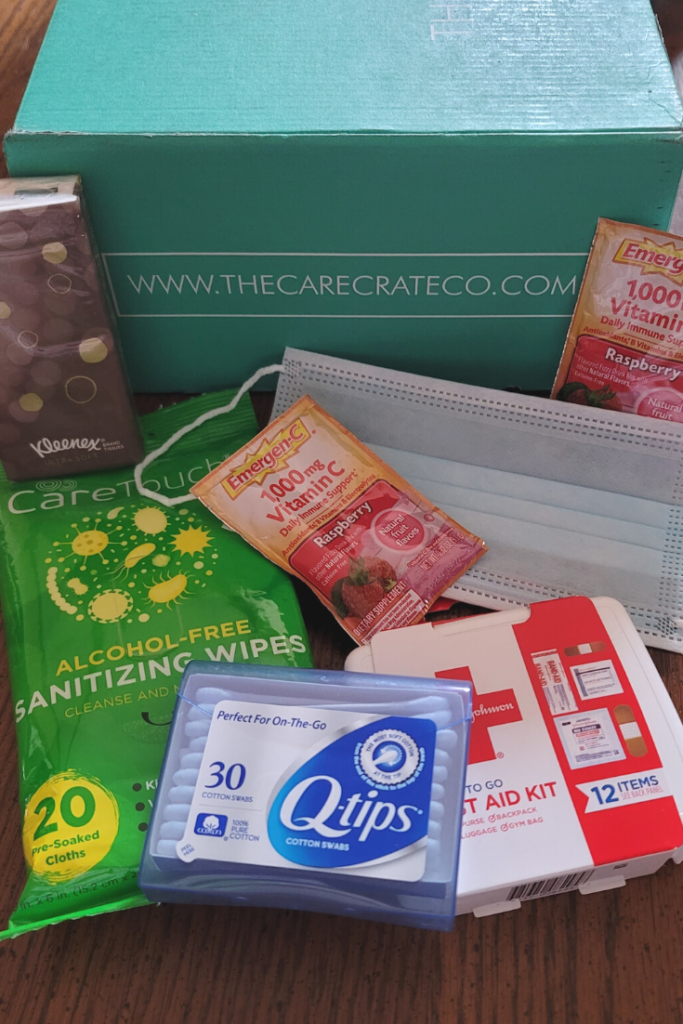 The Personal Care Kit is chock full of food and personal care items to help nourish and provide self-care for those stuck at home during the pandemic. It contains over 70 items including pre-packaged food items, microwaveable meals, and personal healthcare items, including face masks, a first aid kit and disinfectant wipes.
We had the chance to sample one and found it to be like a lovely, nurturing hug in a box! It's filled with practical items that will help keep your loved ones fueled and ready to address common health concerns! Perfect for college students, parents, and children alike. Maybe you can't be with them right now, but you can certainly let them know how much you care about their health and well-being in a special way.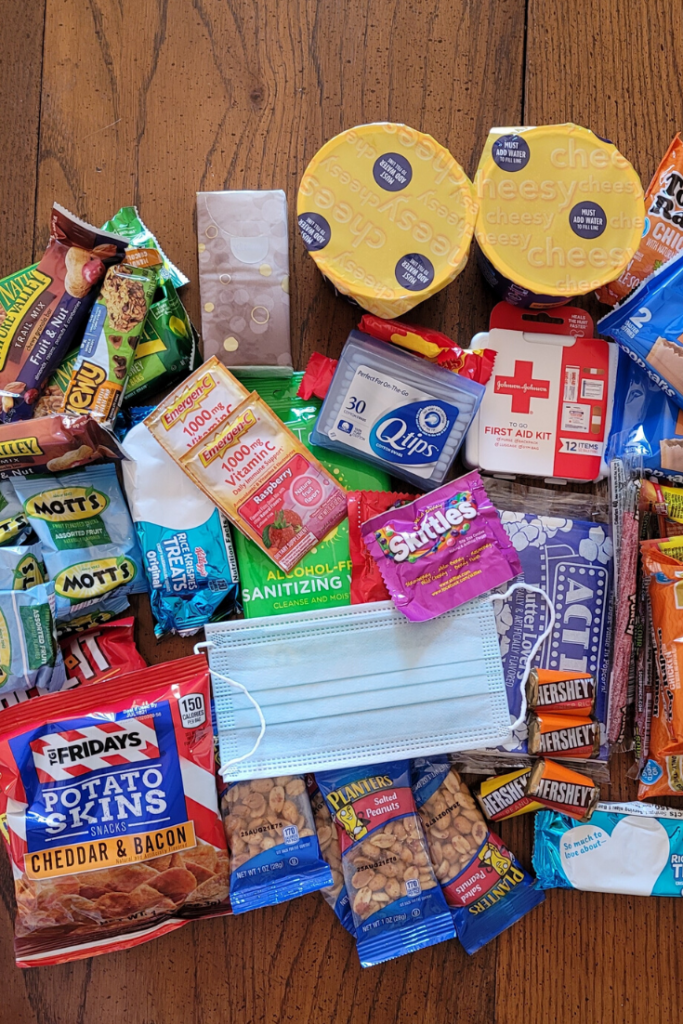 The Care Crate Co. has a bundle of other packages available, too. The Men's Luxe Gift Box has products focused on looking good, having fun and eating well. The Women's Spa Day Gift Box is perfect for any special woman, as it's full of all the at-home spa day essentials to create a relaxing day. And the seasonal Hop To It Gift Box is full of goodies designed to make Easter celebrations extra fun.
They have something for everyone. There's even a Gluten Free Dairy Free Vegan Care Package!
The Care Crate Co.'s packages are available directly from their site, as well as on Amazon, Walmart and eBay. Customers may receive 10% off when signing up for the monthly newsletter. For more information about The Care Crate Co. and its variety of specialized care packages and snack boxes, please visit https://www.thecarecrateco.com.
Creativity is key. Maybe we cannot do everything we want to right now, but we can still find clever ways to care. If you are looking for a way to cheer up your loved ones, The Care Crate Co. is a wonderful option to explore!