Are you wondering how to make your backyard look appealing? Well, the answer is simple. You only need to get outdoor seats. A lot of people have been using such seats in their homes to create an amazing environment. The beauty of your yard matters as much as your house's décor. Therefore, as you shop for items to enhance the look of your living room, do not forget to shop for the yard. There are plenty of outdoor seating design ideas that you can choose from.
Before you decide to buy outdoor seats, you need to know the reasons why you need them. Once you have known such reasons, you will easily select the best set.
Why you need outdoor seating
Do you regularly entertain guests and do not prefer to have them seat indoors? This is the main reason you need outdoor seats. The outdoor breeze would be the perfect environment for you and your guests to enjoy a cold breeze. However, this depends on the weather. These seats are most useful during the summer.
Outdoor seats help you save energy during the hot seasons. When you have an outdoor seat, you do not want to spend a lot of energy cooling the house. During the day, you can spend most of your time enjoying the outdoor breeze. A nice outdoor seat would motivate you to stay outdoors.
Outdoor seats add to the beauty of your outdoor patio space. If you choose the right designs and colors, you can create an amazing outdoor area that will make your yard look warm. The best part about outdoor seats is that you can throw pillows to make them look more appealing. All you need to do is choose the right colors, and you will not regret the outcome.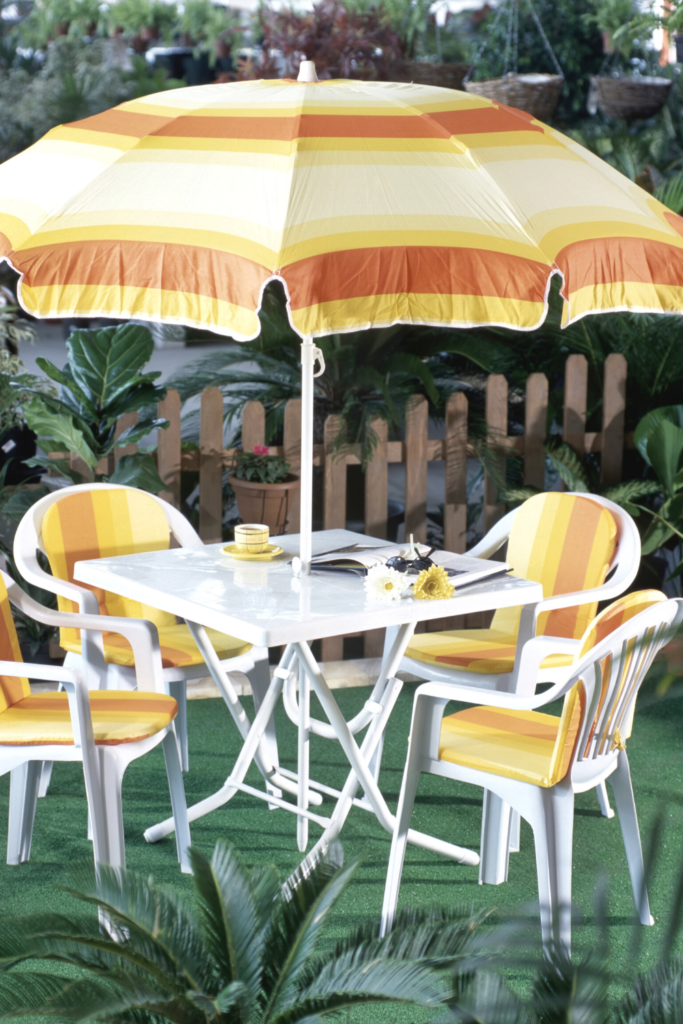 What to consider when buying outdoor sets
Space
The available space is the first thing to consider when planning to buy an outdoor seat. If you only have a little space left in your yard, you will not need a huge seat. However, you can always create space by clearing some bushes from your yard. It is important to ensure the seats look proportional to the yard. A small yard would look awkward if you placed huge or multiple seats. The aim is to create elegance and convenience.
Design
Outdoor seats come in different designs. The choice of the design depends on why you are buying the seat as well as your preferences. For instance, if many people will use the seat, a three-seater bench might not be enough. If you tend to host people, you will also need a larger seat. There are plenty of nice outdoor seating sets that you can choose from.
Cost
Seating sets are priced differently depending on their design and size. When buying one, you need to look for a design that matches your budget. The most sophisticated designs tend to be a bit pricey as compared to a simple design. Therefore, it is up to you to decide what you want. Do not buy something that will leave you financially drained. It is best to save enough money for buying the set at a later date rather than straining your finances to buy it now. Remember you are purchasing furniture that you expect to last for years. Hence, you need to plan how to purchase it instead of rushing to buy something cheap that will not last long.
Durability
An outdoor set needs to be highly durable. You do not want to buy a set and within a few months, get back to the store to buy a new one. As the name suggests, these seats are placed outside. Therefore, they are exposed to dust and other dirt that will require thorough cleaning. The more you clean the seat, the weaker it becomes. Given that the seats cannot go uncleaned, you need to invest in quality to ensure that they last long.
As well, the seat might be exposed to the sun for long hours if it is not built under shade. This increases its chances of being bleached or damaged by the sun. Therefore, you need to go for the best material that will last long. For instance. If you do not intend to have a permanent roof over your seats, metallic ones will last longer than wooden ones. Metals are not easily damaged by rain or sun. in the case of rain, ensure that the seat is finished with waterproof paint to prevent it from rusting.
A lot of people tend to look at the beauty of furniture before buying it. They tend to forget that its quality matters a lot, too. If you are looking for nice outdoor seating sets, you need to consider quality fast then its design and beauty. You do not want to end up with amazing seating sets that will get damaged in a few months.