Premiering October 23, OVER THE MOON is Netflix's new action-packed and heartfelt animation about a young girl on a quest to prove the existence of a legendary Moon Goddess. A brilliant, radiant tale directed by animation legend Glen Keane, the movie celebrates the the power of love, imagination and family.
The film also focuses on the themes of "moving forward" and "embracing the unexpected". Themes we are certainly all familiar with wrangling with in 2020!
In fact, this interview was quite a delightful, unexpected opportunity that came about. It's the first time I participated in a Zoom meeting interview with celebrities and it was a really fun detour from the traditional press junkets.
Sitting in my home, chatting and having a laugh with Ken Jeong and Margaret Cho wasn't something I would have necessarily thought I'd be doing this year. But when you roll with change, magical things happen!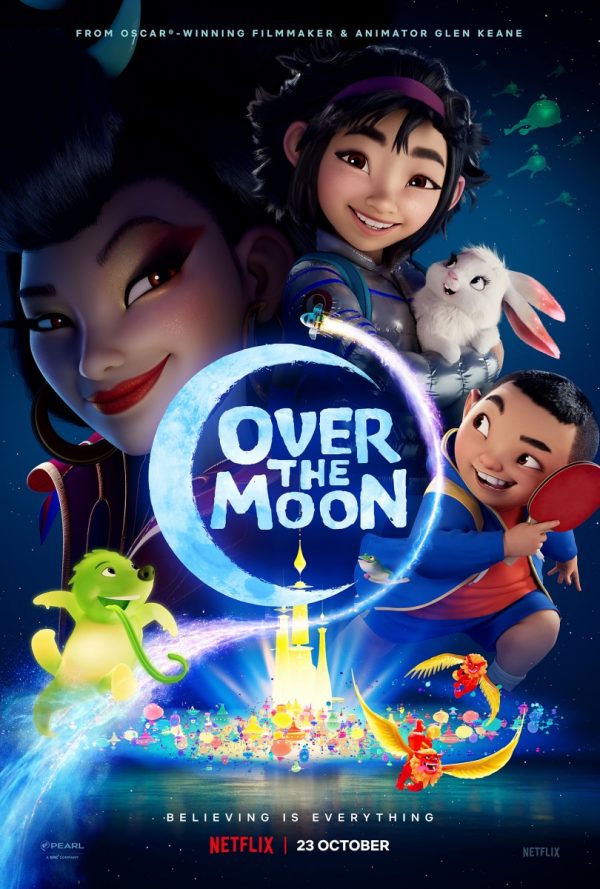 A little bit about OVER THE MOON
OVER THE MOON has a spectacular cast, including the voice talents of Cathy Ang (Fei Fei), Phillipa Soo (Chang'e), Robert G. Chiu (Chin), Ken Jeong (Gobi), John Cho (Dad), Ruthie Ann Miles (Mom), Margaret Cho (Auntie Ling), Kimiko Glenn (Auntie Mei), Artt Butler (Uncle), and Sandra Oh (Mrs. Zhong)
Fueled with determination and a passion for science, a bright young girl builds a rocket ship to the moon to prove the existence of a legendary Moon Goddess. There she ends up on an unexpected quest, and discovers a whimsical land of fantastical creatures.
After watching the OVER THE MOON, I had an animated conversation with cast members Ken Jeong and Margaret Cho about their characters, the challenges and joys of voice acting, and Asian traditions and folklore.
I absolutely adored every second of the film. It definitely tugs at your heart strings but also uplifts your spirit ever step of the way. This is a film I plan to enjoy again (and again!) and have already highly recommended to all of my friends and family.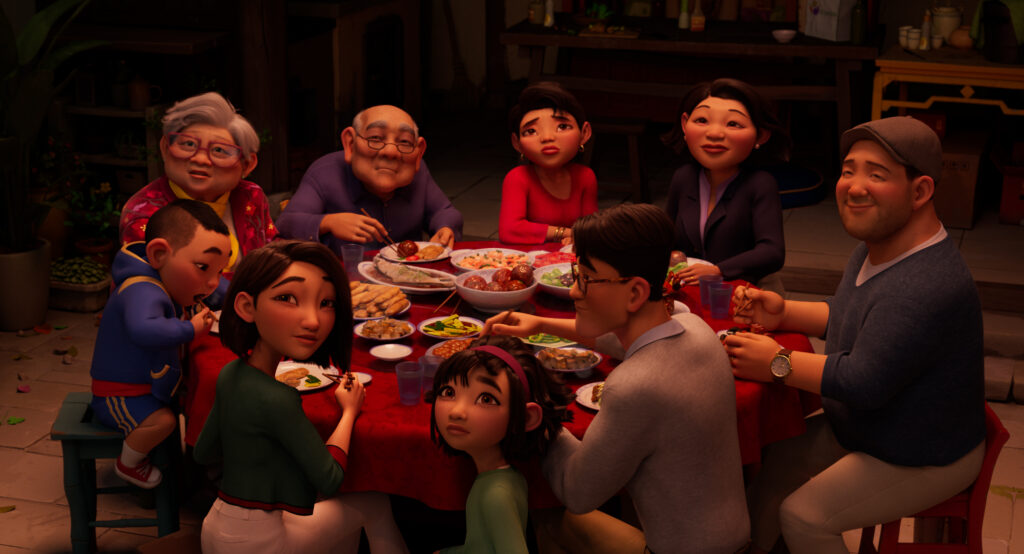 Behind the scenes of voice acting
I've often wondered what it would be like to do voiceover work. There are certainly lots of unique challenges but talents like Ken Jeong and Margaret Cho make it appear almost effortless when you view the end result on screen.
Ken Jeong, who plays Gobi in OVER THE MOON, feels there is a lot of magic in the movie and had some unique experiences during his voiceover work.
"Recording one of the final scenes of the movie between Gobi and Fei Fei, I got emotional," says Jeong. "I just started crying while I was doing the voiceover. I've never done that before. The heart in the movie is just so rich and textured, it just overtook me a little bit."
Jeong opts not to prepare too much for a voiceover role, preferring rather to "trust the process" and keep an open mind.
"It takes such a large village to create something animated," says Jeong. "You really have to surrender yourself and trust yourself and trust everyone around you and know that they will put you in the best light possible."
Margaret Cho, who plays Auntie Ling in OVER THE MOON, shared that she finds it more challenging to do voiceover animation than live acting as its a long process.
"You're not going to see the animation for a year or more," says Cho. "You really have to work in a collaborative way with the director and with the production."
Jeong completely agrees, stating that not having a landscape to respond and react to is more challenging. Not being able to see the animation leaves the actor having to create their own world in which to perform.
"It's only a good script and great producers and director that can really provide that world," said Jeong."We were so blessed to have Glen Keane, the director, as well as the producers to provide the template for us."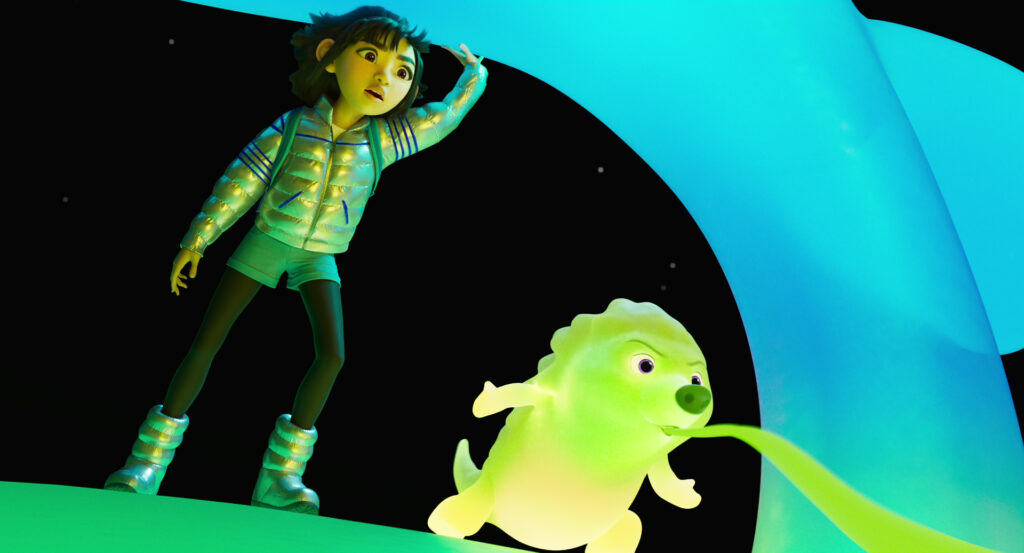 Building a character
All of the characters in OVER THE MOON are well defined, loveable and interesting. You'll quickly find yourself rooting for your favorite ones and identifying with many. Throughout the film, I kept picking out characteristics of characters that resonated with me personally but also that reminded me of my family members or friends.
Cho instantly related to her character Auntie Ling as she is an auntie in real life who also loves to share family experiences through food at holidays and celebrations. She also greatly admires the main character, Fei Fei.
"It's so important for girls to have strong role models in cinema to emulate," says Cho. "I think it's really great that she's (Fei Fei's) so smart. She's so strong and she gets there. She gets to the moon and I think it's awesome."
Jeong relates to his character Gobi on a personal level, stating it's one of the favorite animated characters he's ever done.
"I really drew upon characteristics of my own self," says Jeong. "Like feeling insecure and lonely, especially as a kid. And then kind of using humor to as a mask to manage it."
One thing Jeong had to put a lot of effort toward preparing is the song he sings in OVER THE MOON.
"I'm so appreciative that they (the producers and director) trust me with such a delicate and heartfelt song," said Jeong. "I just wanted to do the best I can to service the story."
This included Jeong calling on major recording artists and singers he knows, like Margaret Cho, for advice. Cho says Jeong's character Gobi's song reminds her of when Kermit sings "The Rainbow Connection." She thinks Jeong's song will also become a classic and joked about how both are green characters who sing cute songs.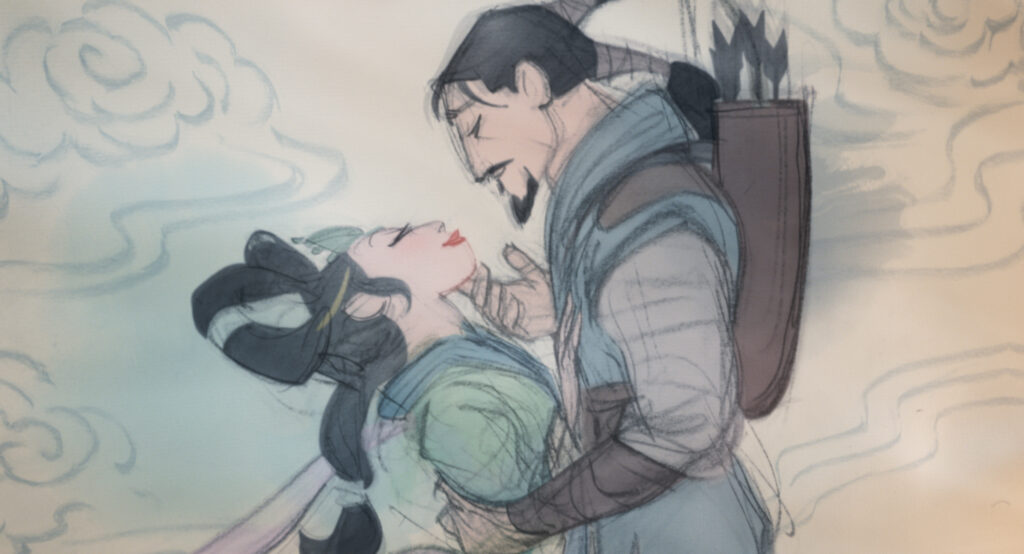 Folklore and traditions in OVER THE MOON
As an avid fan of all things mythological, I found the folklore celebrated in OVER THE MOON fascinating. Within these stories and traditions, like the mid-Autumn festival featured in the film, are universal themes we can all relate to.
Cho and Jeong both grew up celebrating Chuseok, a Korean festival that celebrates the "Autumn Eve." Chuseok is a three-day celebration that begins the 15th day of the 8th month of the lunar calendar. Cho compared the celebration to Thanksgiving holiday, saying it's all about food and family.
"Appreciating one's cultural specificity allows you to realize that universally we're all the same," says Jeong. "There are so many relatable elements that you don't have to be Asian to love 'Over The Moon' because I think the deeper you go, you realize the broader the appeal."
Cho feels it's very important, more than ever now, that we embrace diversity.
"It's really about showing this multicultural sort of landscape where we have this kind of sharing of all of these traditions and making it part of what holidays are all over the world," says Cho. "And also, what an Asia America looks like."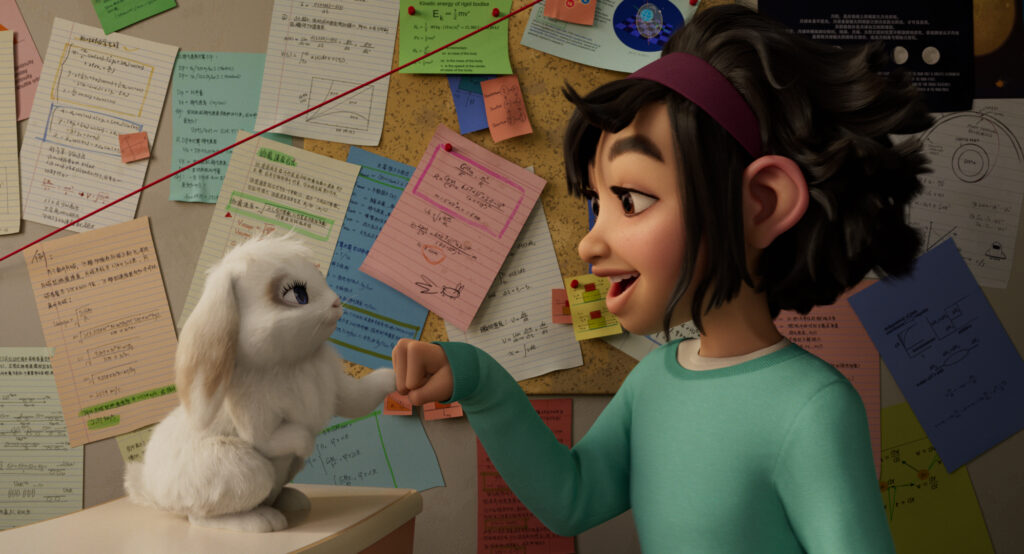 OVER THE MOON lovingly shares culture, traditions, diversity and values we can all relate to as a global community.
During our interview, Margaret Cho summed it up very well – "it's just a really beautiful story. From beginning to end, it's so magnificent and solid and everybody's so great in it. I just loved it!"