Nothing says Valentine's Day quite like a large bouquet with roses. Thanks to our partnership with Teleflora, we're sharing our best tips on how to care for your lovely Valentine's Day roses. With a little TLC, you can prolong the life of this beautiful flower to enjoy it even longer!
Florist quality roses should normally last anywhere from 5-10 days (depending of the quality and variety of the rose, and care and handling by the florist and ultimately, the recipient.)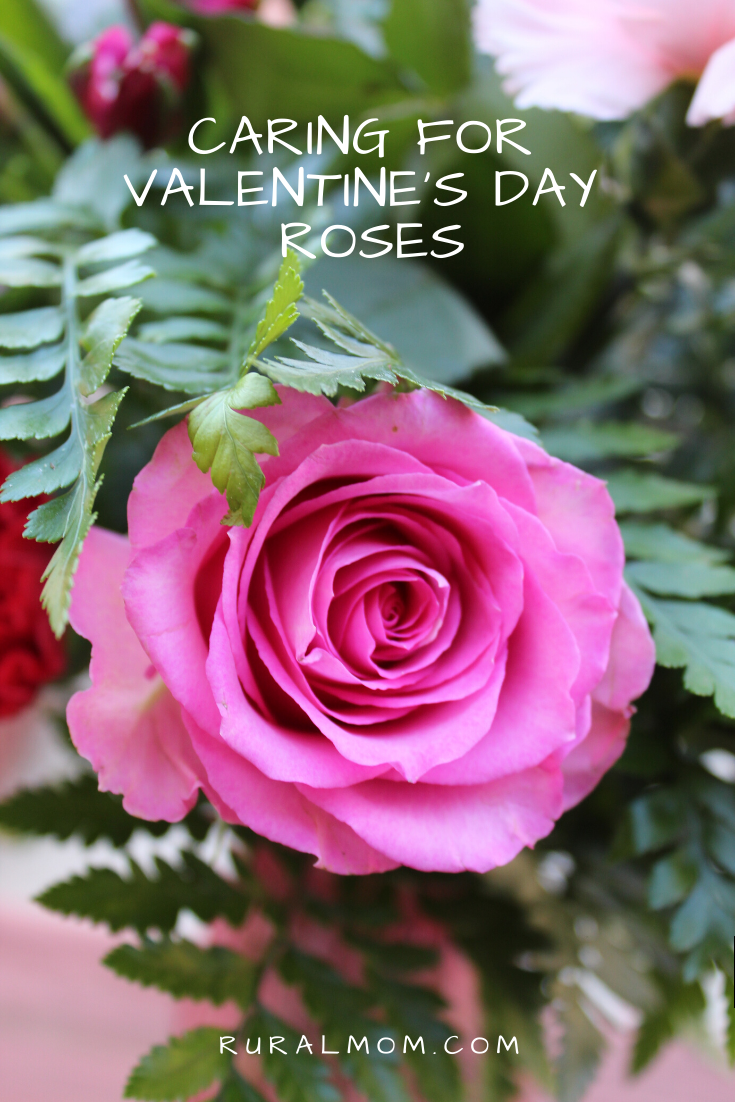 When you opt to choose flowers from Teleflora, you're choosing to gift the freshest, most beautiful bouquets for all the loved ones on your list.  The new Valentine's Day floral collection is simply stunning!
Your recipient will receive fresh roses delivered in good condition, free of breakage or wilting. All the photos accompanying this post are close-ups of the roses from the sample bouquet we received.
Though the flowers arrive fresh, you'll want to take a few extra steps. This will ensure they continue to delight as long as possible.
What should you do when your Valentine's Day Roses arrive?
If your flowers were not delivered in a vase get them into water as soon as possible. If they were delivered in a vase check that the water level is full.
Always re-cut the stems immediately before placing in water. Use a sharp knife or clippers and cut them at a sharp angle without crushing the stems.
Cutting at a sharp angle increases the surface area of the stem bottom. through which the flower can drink. Getting them into water immediately prevents the bottom of the stem drying out and preventing water uptake.
Use and follow the directions on the preservative included with your roses. This is not a food or nutrient, rather a water clarifier which helps to prevent formation of bacteria in the water.
In any case, the water should be changed as frequently as possible. Remember to re-cut the stems with each water change.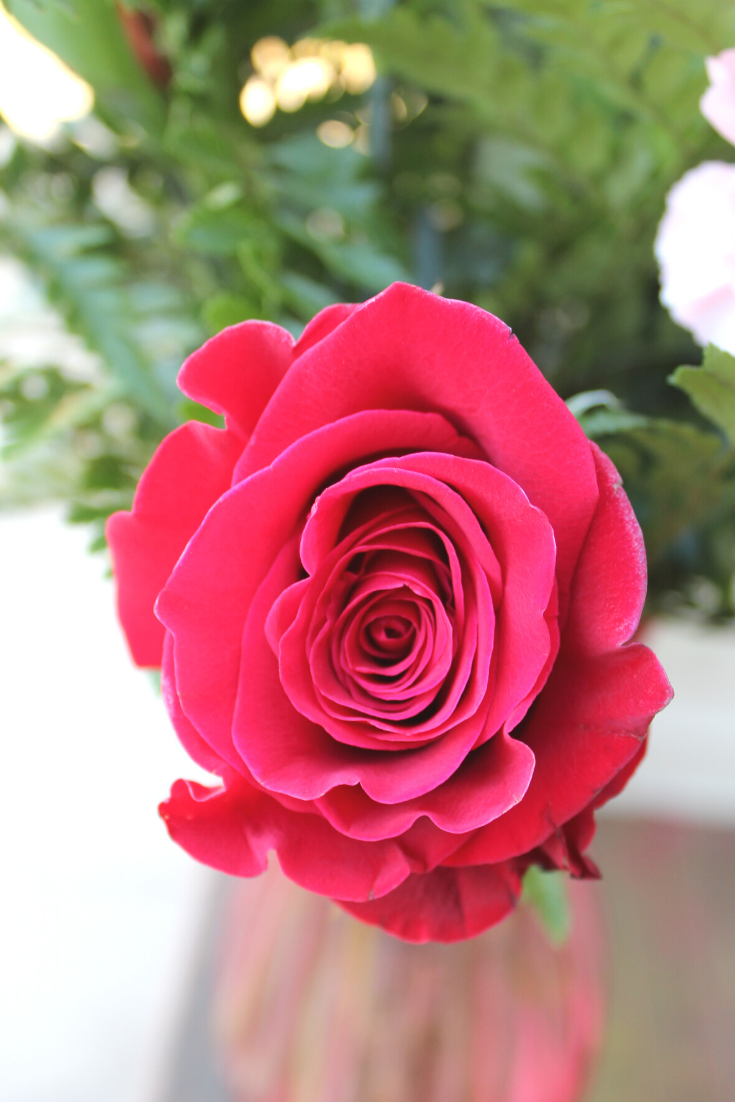 How should you display your Valentine's Day Roses?
Use a vase large enough and tall enough so that your roses have as much of the stem under water as possible. Remove any foliage that is below the water line.
Keep your flowers in a cool area without direct sunlight, heat, or drafts.
As your flowers begin to open, you can lightly mist the heads with cool water to keep them hydrated.
Once your flowers have fully opened, they will only last a couple of more days in the long stemmed form. I like to take them when they're fully opened and cut them short and place them in a short glass vase or bubble bowl. I find you will get an extra few days to a week from them that way.
Following these guidelines, (along with any instructions your florist includes with the roses,) will ensure maximum vase life for your Valentine's Day roses.