Every holiday, my kids are over-loaded with candy gifts. Even though we give some of it away, by Easter time, we still have leftovers from the winter holiday season. The last thing I want to do is fill their baskets with more candy. So every year I look for great non-candy Easter Basket filler ideas they'll love. Hope these ideas help you with your Easter basket filling!
Toys and Games
The obvious substitute for candy in an Easter basket is a toy or game that your child will enjoy. There are certainly many small toys to choose from, from mini-construction sets to stuffed animals or die-cast race cars. All will offer longer-lasting enjoyment, too, than perishable treats.
Pocket-size games are an excellent choice as they'll be great for long road trips to a relative's house on Easter day or for taking with you on summer vacations.
Mini-kits like Rabbits Hat Magic Tricks are also terrific for bringing along on vacations and road trips.  Aspiring magicians ages six and up can take their show on the road with these mini magic kits that contain props and instructions for two or more magic tricks.  Kids will love collecting all of the hats and sharing their talents with relatives and friends.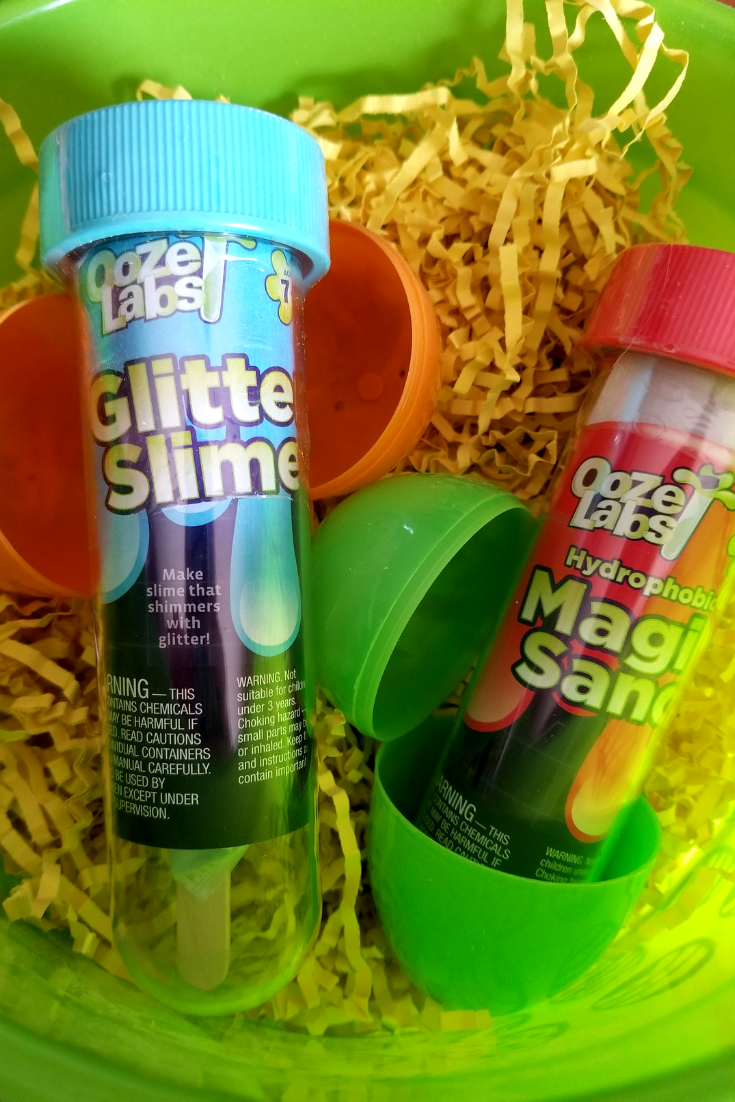 Crafts
Inspire creativity and learning with craft kits.  If your child already has a favorite craft, pick up some supplies for to help fuel their passions and tuck them in the Easter basket.  This is a wonderful personal touch they'll enjoy.
Model car kits and themed coloring books are also great choices.  If you want to encourage their interests in STEM topics, kids will love discovering kits like Ooze Labs tubes in their baskets.  Each Ooze Lab tube contains a fun and simple science experiment that's also suited for creative play.  Choices include Ooze Labs 1: Magnetic Slime, Oozes Lab 2: Hot Ice Crystals, Ooze Labs 3: Magic Sand, Ooze Labs 4: Hypercolor Slime, Ooze Labs 5: Glow-in-the-Dark Slime, Ooze Labs 6 – Sunshine Slime, and Ooze Labs 7 – Glitter Slime.
Bath Stuff
Bath bombs in fun colors and scents are very popular right now, especially with unicorn or mermaid themes.  They'll enjoy a colorful bath time and you'll enjoy the extra time they spend getting clean!
Wild Republic Rubber Ducks are another super fun choice that's both a bath time pal and a toy.  The new collectible line of rubber ducks features 31 wildly unique and highly detailed ducks including a zombie duck, mermaid duck and even a unicorn duck. They're mold-free due to a special hole-less design and are sure to induce plenty of smiles.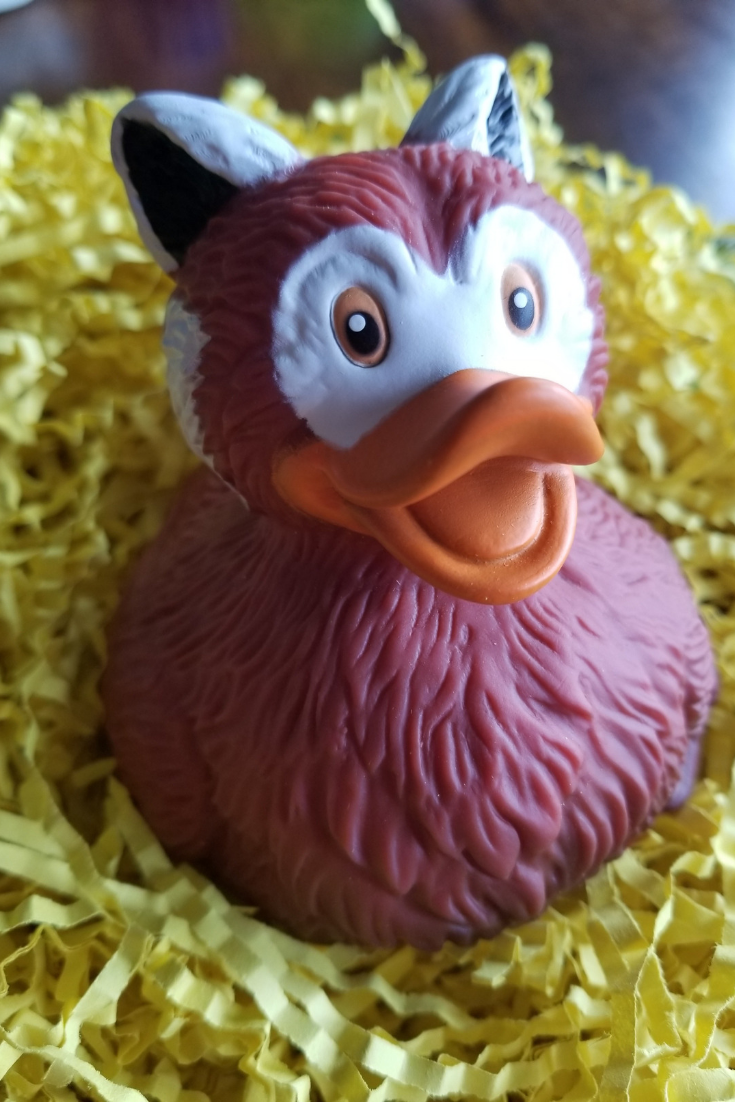 Books
Books are always a fabulous alternative to candy. A great list of Easter-themed literature for children can be found online. Ages 1 to 99 will be charmed or re-charmed by these gorgeous publications.
For teen readers, pick up the latest copy of their favorite series or check with your local librarian to find out what titles are popular right now with their age group. You can also pick up books on topics of interest like dinosaurs, jewelry making, or race cars.  Puzzle books are a good choice for kids, too, and are also handy to bring along for road trips and summer vacations.
Cookies
If you want to include a sweet treat but know your children will be getting lots of candy from relatives or at Easter celebrations, consider using snack type items like small packets of cookies and cakes.  There are plenty of reduced or no sugar, gluten free, allergy free products available, too, if you want to gift healthier versions.   There's no need to purchase them, either, your children will love to find their favorite home-made treat in their Easter basket.  Just used bakery boxes or festive bags to wrap them up for inclusion in the basket.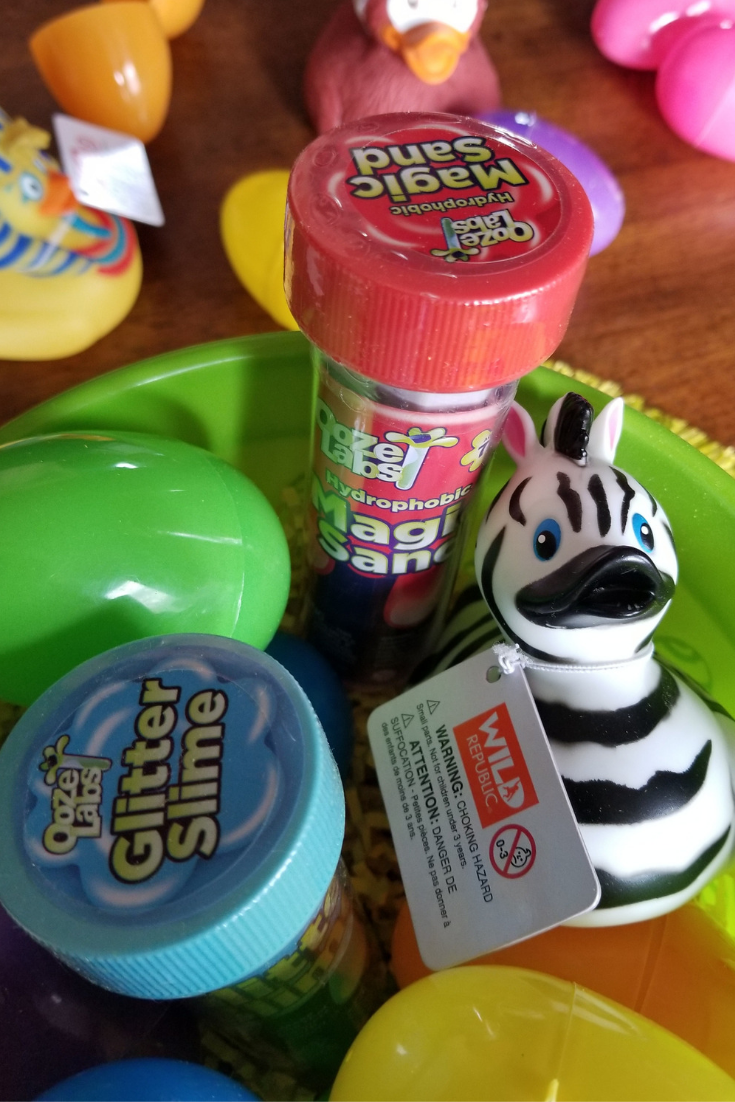 Think outside the Easter Basket
Easter themed movies are a fun addition, or even better for teens, include a set of movie theater tickets. Easter is a good time to start pottering around in the garden, so think about gifting seeds and kid-sized gardening gloves and tools to inspire them to help.
Insert a coupon into a plastic egg with a promise of a family adventure like a day at the zoo or local science museum.  Or how about a trip to a farm to see baby animals? Nothing brings home the idea of Easter and life reborn than a handful of fluffy yellow chicks.
With a little sideways thinking and some effort, you can create an Easter basket experience they'll truly cherish. Have fun with these alternatives and more!