It's time! The newest Disneynature film, PENGUINS, is now in theaters! As always, we're delighted to celebrate and bring you educational and fun materials from our friends at Disneynature.
This cinematic marvel gives us an insider view of the life Adélie penguin named Steve who joins hundreds of thousands of fellow males in the icy Antarctic spring on a quest to build a suitable nest, find a life partner and start a family.  Off course, parenthood never goes quite as planned and Steve has one heck of an adventure navigating the terrain and avoiding killer whales and leopard seals along his journey.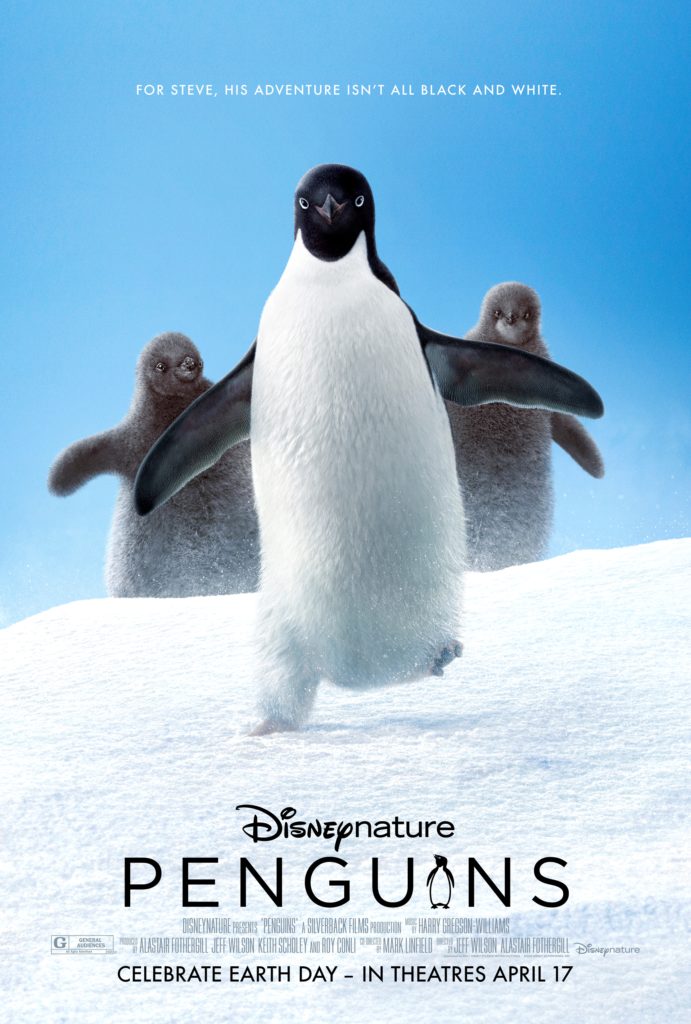 According to director Alastair Fothergill, not all penguins are created equal. "The Adélie penguin is by far the most characterful penguin on the planet," he says. "People may be more familiar with Emperor penguins, but they're actually pretty mellow. I like to say that Emperor penguins are the California surfers and Adélie penguins are New York City taxi drivers. They have attitude. They're feisty. They have an extraordinary amount of expression in their eyes. They almost look animated. And I knew—with their big personalities, the film would have a lot of comedy."
PENGUINS is the eighth theatrical release for Disneynature, which celebrates 10 years since its first feature-film debut. The first seven films – "Earth," "Oceans," "African Cats," "Chimpanzee," "Bears," "Monkey Kingdom"
and "Born in China," are seven of the top-eight highest grossing feature length nature films to date. PENGUINS, I'm sure, will be just as exceptional!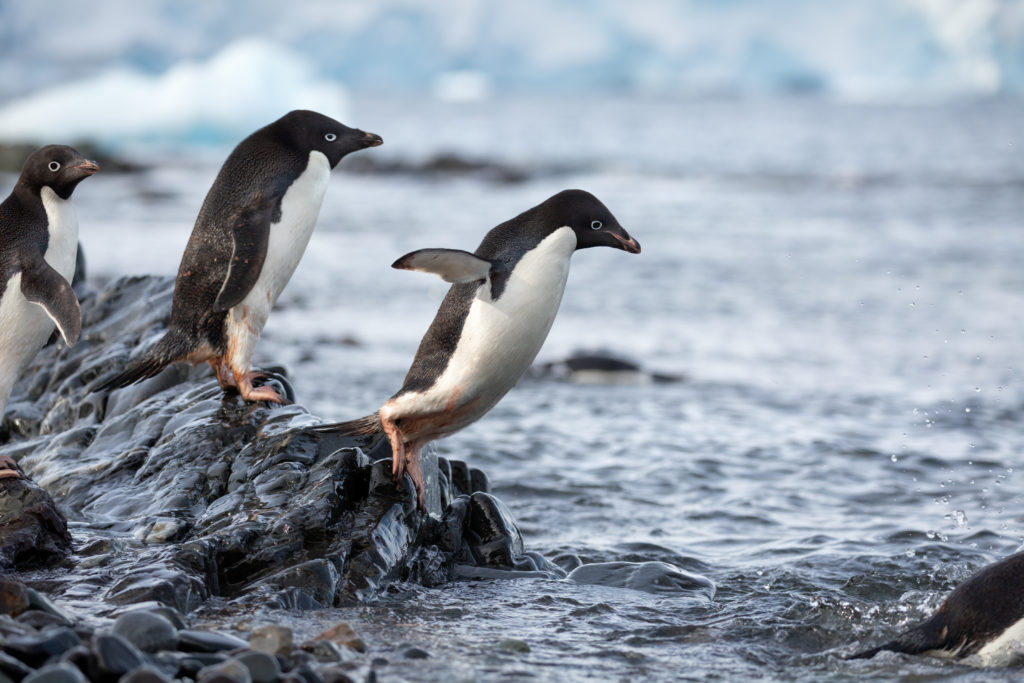 If you head to the theaters opening weekend (April 17, 2019 –April 23, 2019,) for each ticket sold to see Disneynature's PENGUINS in the U.S. and Canada, Disneynature will contribute $.20 per ticket to the Wildlife Conservation Network through the Disney Conservation Fund to support penguin conservation, with a minimum guaranteed donation of $100,000. With Earth Day right around the corner, now is the perfect time to head out and enjoy this magnificent film.
Disneynature PENGUINS Guides
To complement your viewing, we have two amazing downloads for use at home or in the classroom, the Disneynature PENGUINS Educator's Guide and the Disneynature PENGUINS Activity Packet.  Hope you enjoy them along with the film!