Spring, Easter, and flowers all go hand-in-hand.  Each flower has its own particular meaning for the person that receives it. Traditionally, Easter flowers have always been a big part of Easter Sunday, whether they were worn as a corsage to church, used as a centerpiece on the Easter table, or used for decoration on church altars.
Easter Lily
Nothing represents Easter as much as the traditional Easter Lily, a symbol of love and hope. This white, fragrant flower is considered to be symbolic of the Resurrection, as it springs forth from its bulb buried in the earth.
They often adorn churches on Easter morning and gifting Easter Lilies to someone represents your love and appreciation for that person.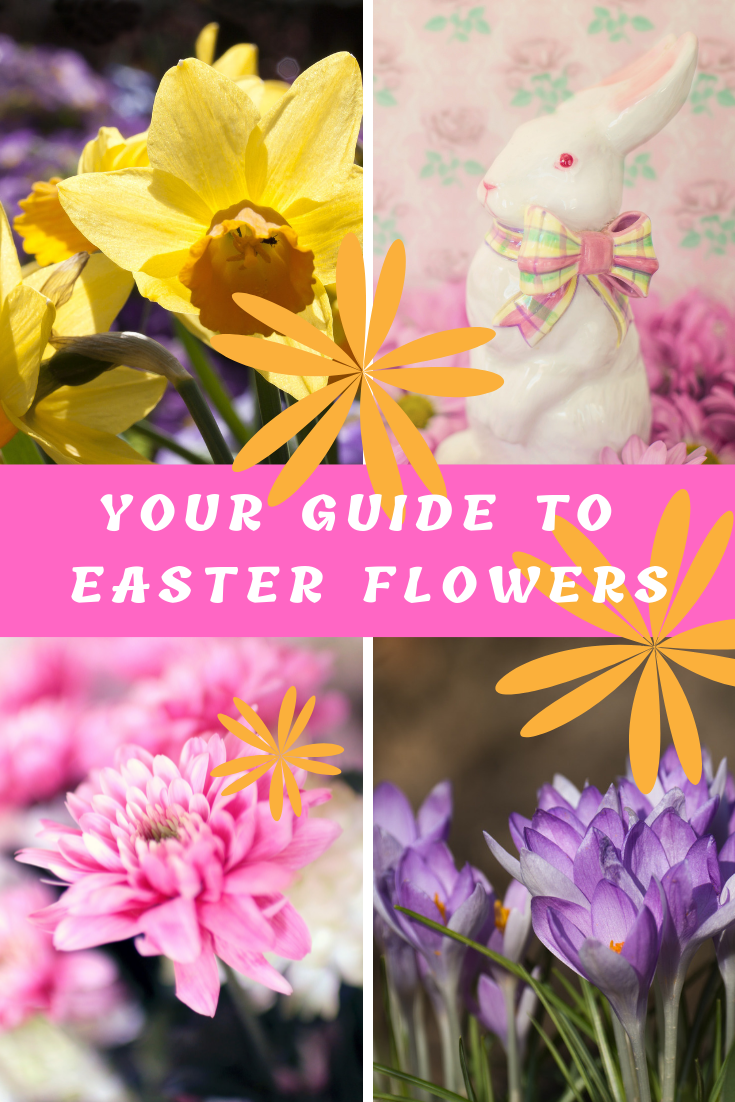 Daffodil
One of the first spring flowers, normally blooming at Easter time, is the Daffodil. These bright and cheerful perennials are noted for their early spring appearance and are a welcome addition to any centerpiece.
Often forced into bloom long before their outside counterparts even emerge, they are a sign of love and affection.  Receiving a bouquet of Daffodils is a sign that you are well appreciated and loved.
Tulips
Another early spring flower, Tulips bloom in an endless variety of colors and are generally associated with Easter bouquets.  Tulip colors mean various things to different people. Some claim that giving red tulips indicates that you love the recipient, and giving yellow tulips mean that you are pretty much head over heels "in love" with the person.
Daisy
There is nothing elaborate, expensive or fancy about the simple Daisy.   This is exactly what gives it its charm and appeal.
Daisies are the epitome of the innocent and plain.  Give this beautiful flower as a symbol of simplicity.  It's a sign that the person receiving it is honest, true and pure.
Hyacinths, Roses, and Other Spring Flowers
Hyacinths, Roses, Begonias, and Carnations may also be used in Easter bouquets.  Violets, Forget-me-nots, are quite popular choices, too.
In the case of the Hyacinth, companion bloom to the Tulips and Daffodils, color is also important. Purple, is a plea for forgiveness.  White is a promise to include that person in your prayers.  Yellow is a sign of jealousy, and red is for fun.
Regardless of what Easter Flower you choose to gift in a bouquet or adorn the table on Easter Day, they all symbolize spring and new life.  Everyone will appreciate their beauty and fragrance!