I've always been attracted to string art, it's such a fun art form.  Thanks to my partnership with WONDER WORKS (in theaters March 15,) my wheels got spinning to create this quick and easy Fireworks Craft for kids using the basics of string art.
This craft is ideally for kids ages 5 and up.  Basically, they need the dexterity to handle using push pins and stringing string in a pattern.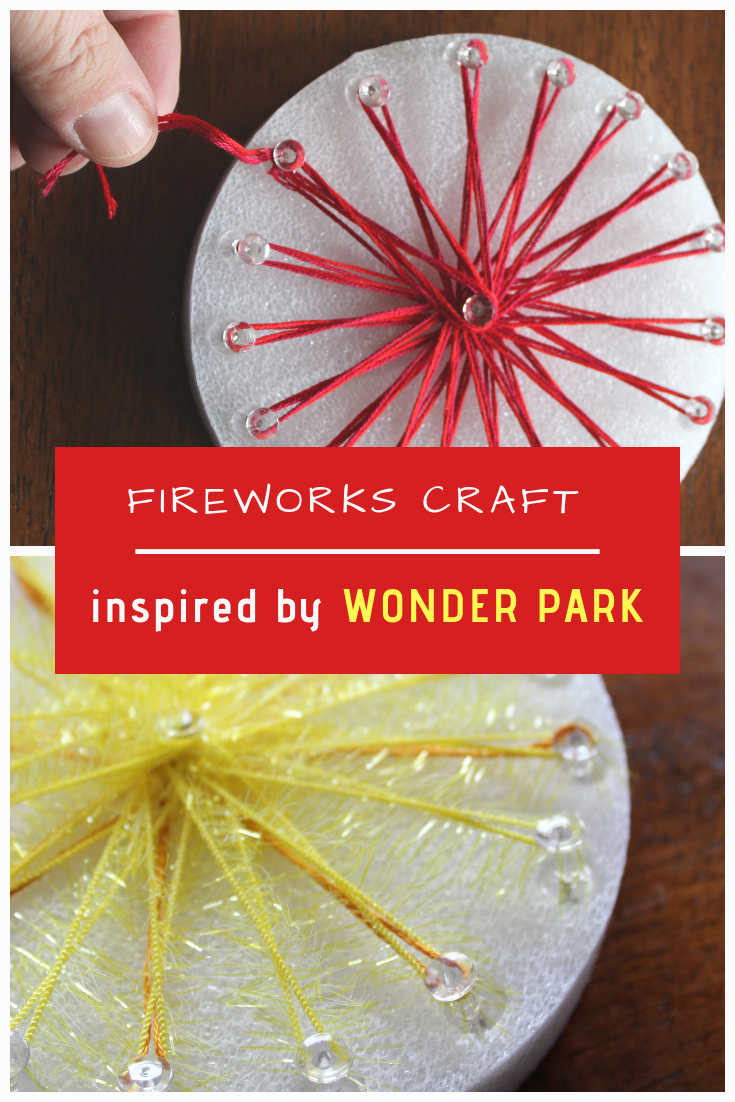 The WONDER PARK movie poster logo features a roller coaster and a lovely array of fireworks which instantly inspired my desired to translate both into fun, imaginative crafts for kids.  (You can find the matching Roller Coaster craft HERE.)
String art is a natural medium for creating the sparkly strands of the fireworks.  While browsing our local dollar store for string to create this craft, I found a fringed yarn that I knew would add some very special effects to this craft, but as you can see with the red firework, any bright colored floss with also create spectacular effects.
I also originally thought that I might use wooden or cardboard circles for the string art until I found white foam circles and knew they would be the perfect base, especially for little crafters.  You can find these foam circles at ever hobby or craft store and most dollar and department stores with a craft section.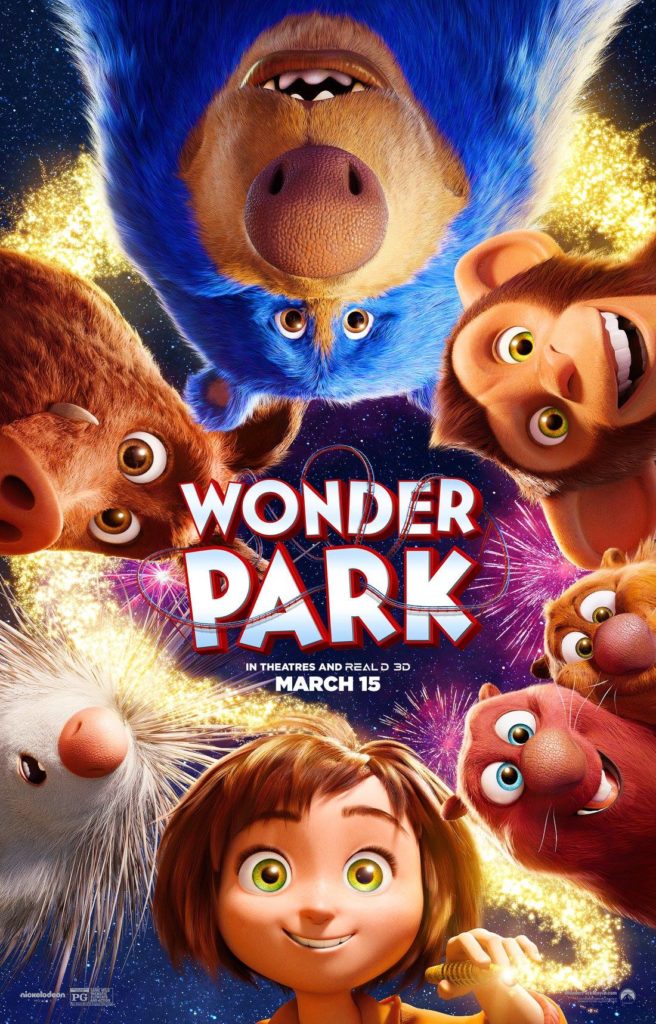 Fireworks Craft Materials Needed
4.8 inch by 3/4-inch (or larger) foam circles – 1 per firework
1 box of clear push pins
Embroidery floss (in various bright colors of choice)
Scissors
Optional – Fringed yarn (typically used for creating dishcloths)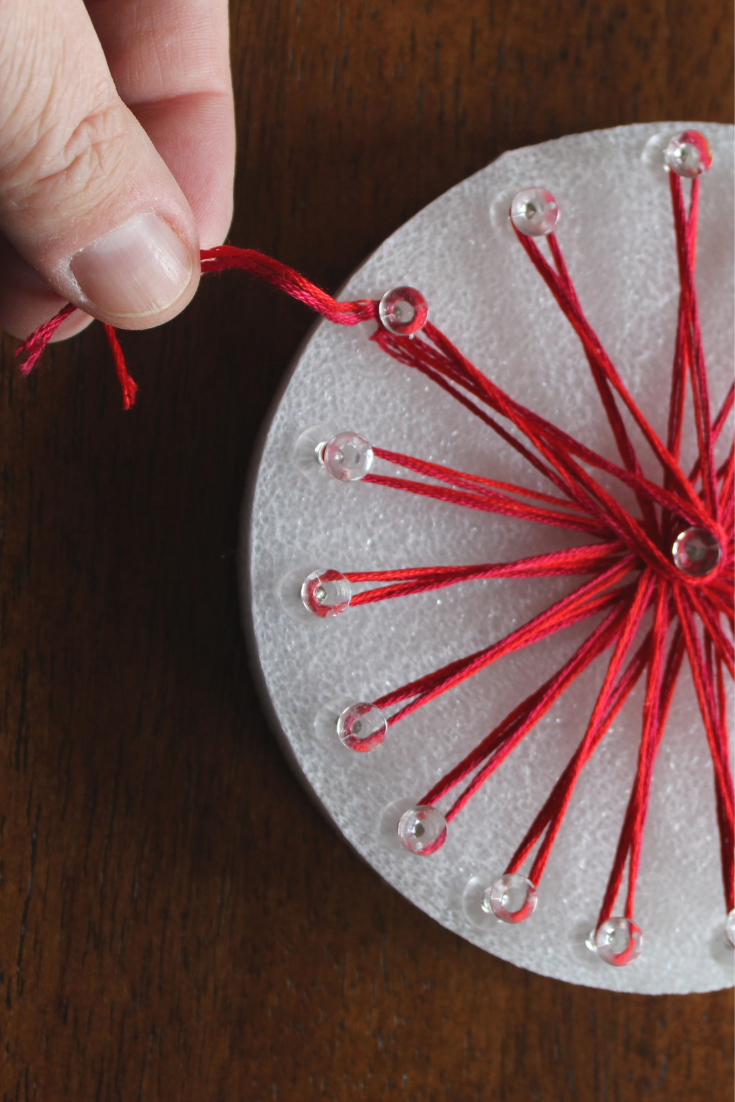 How to Design Your Fireworks Craft
Place a pushpin in the center of the foam circle and push down slightly into foam to secure.
Place pushpins around the perimeter of the foam circle, about 1/2-inch apart (as illustrated above.)  Push pushpins into the foam circle slightly to secure each one.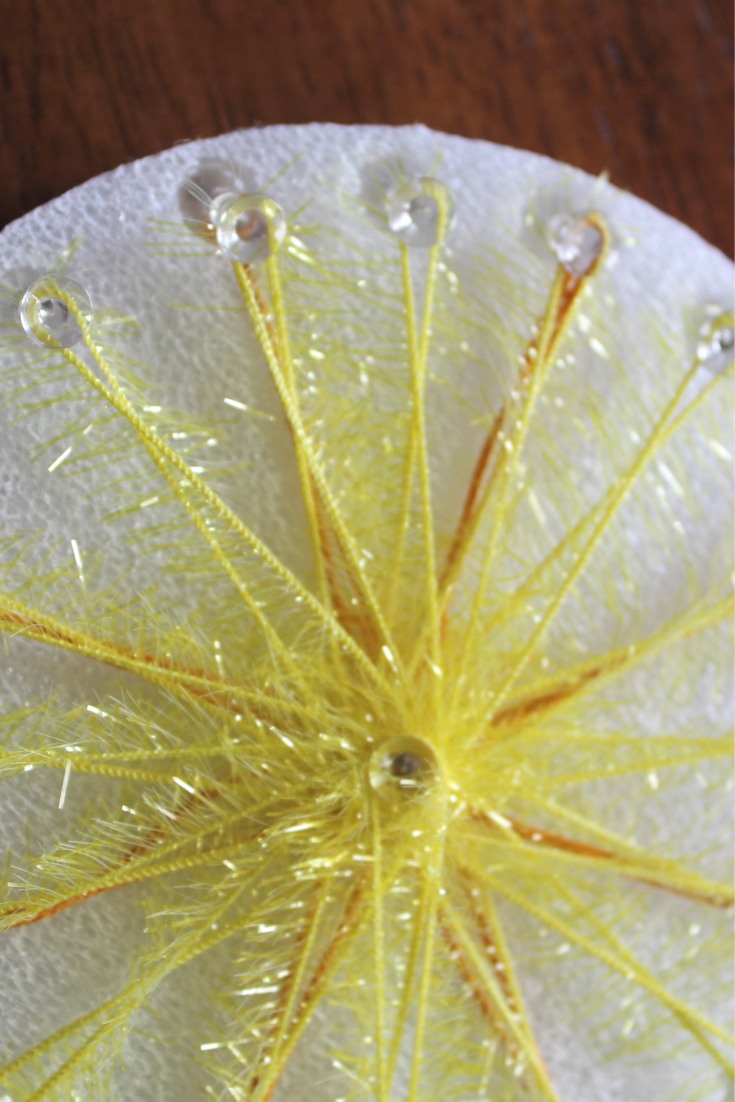 Choose a color of embroidery floss.  Tie one end of the embroidery floss to the center pin to secure.  Loop floss from center pin to one of the outer pins and back to the center pin.  Continue in this fashion around the entire circle until you reach the end.  (If desired, repeat process again for a more "full" firework design.)
When you have looped the last strand of the firework to the center pin, secure the end of the embroidery floss by creating a knot around the center pin.  Trim ends with a pair of scissors.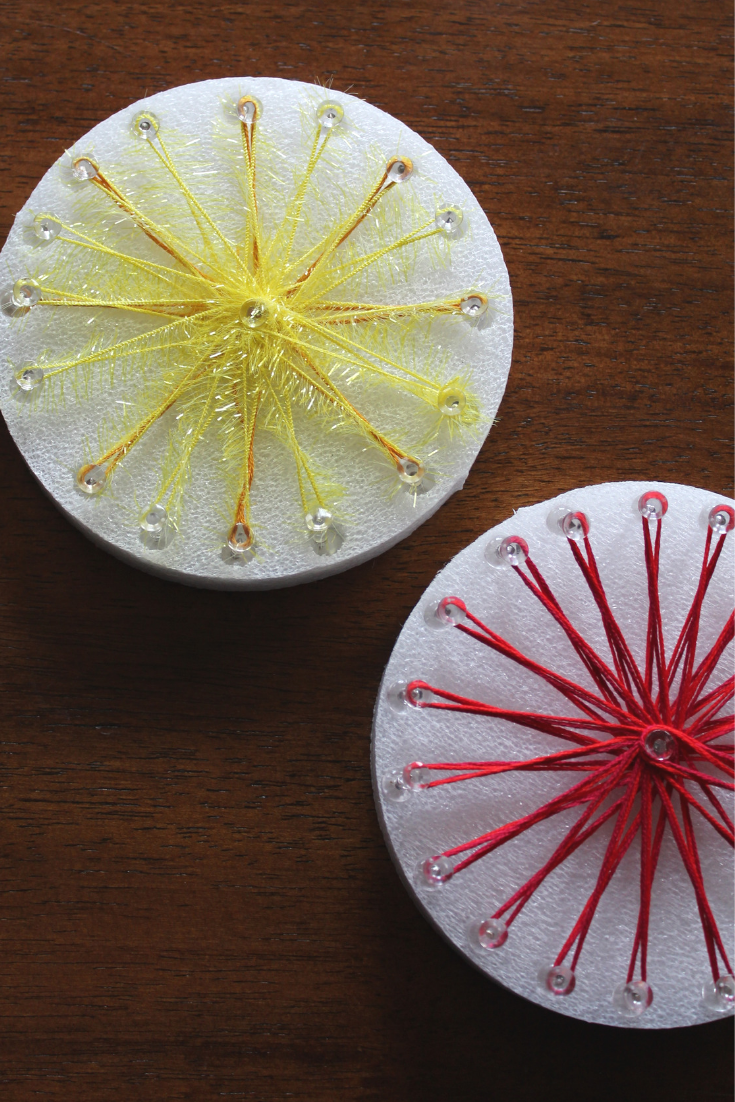 If you are working with older children, challenge them to wrap multiple strands of floss in complimentary or opposite colors around the loops.  This will add more color, dimension and depth to their design.  Remember, let creativity soar, this craft inspires imagination.
When the fireworks craft is complete, display upright on a mantle or desk.  Add a magnet or a hanger to the back to hang on a refrigerator or wall.  The fireworks can also be glued to a cardboard or foam sheet to create a spectacular display for hanging up for the upcoming summer holidays.
Love this craft?  Be sure to check out our Roller Coaster Craft, too, and learn more about WONDER PARK in our main feature HERE.