Did you know in claymation the puppets have a full team of costume designers?  Color me totally surprised when I found this out during my visit to LAIKA Studios for a behind-the-scenes tour of the MISSING LINK (in theaters April 12).  Travel and accommodations for this trip were provided by United Artists Releasing, but thoughts, opinions and sheer delight of discovery are all mine… read on!
From the time I first learned to sew, I've always been fascinated by garment construction and dreamed of a career in costume design.  Though my intrigue with the craft continued and I designed a few for school plays, my costume-making moments now pretty much consist of constructing Halloween costumes for my family and rooting for my favorite designers during awards season.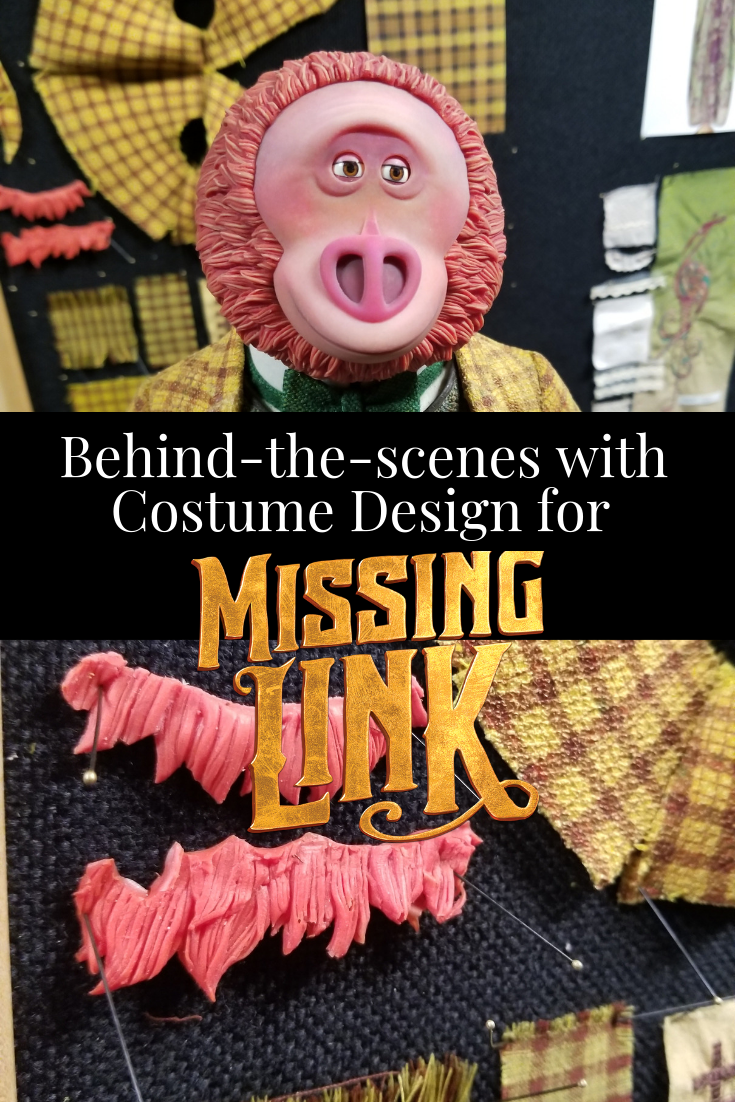 I've now discovered a whole new world of costume design that goes far beyond beauty in design and excellence in craftsmanship.  The clothing needs to be picture-perfect with unique construction and fabrication of materials to gift the stop-motion animation film viewer a seamless experience!
At LAIKA Studios headquarters in Portland, Oregon, MISSING LINK Costume Designer Debra Cook took us through the process of what it takes to dress an 8 feet tall, 630 lbs, covered in fur claymation character like Mr. Link along with all the other dynamic characters in the film.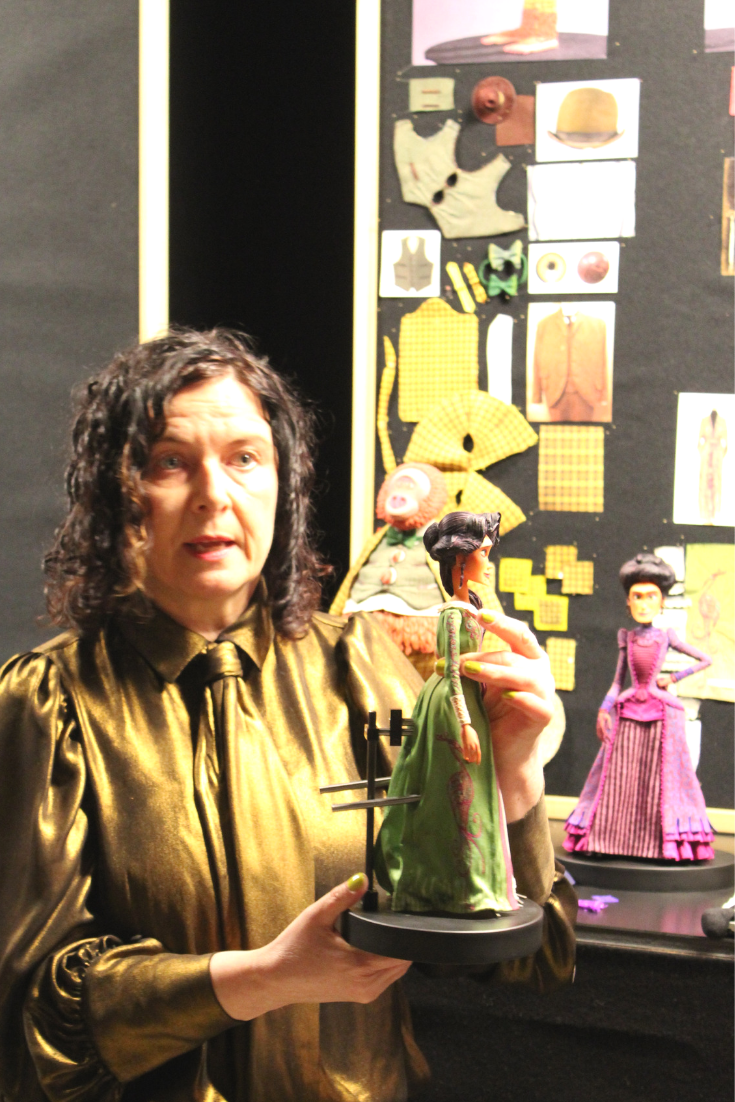 In short, this process can take up to a year to create the final version of each costume for the film, especially for the lead characters.  Cook said a lead character, like Mr. Link, becomes the formula for the rest of the costumes.
MISSING LINK is set around the early 1900's, near the turn of the century.  It was important for the costume designers to incorporate the changes occurring during this time period, especially in fashion.  A great deal of research into the era is completed up front to determine the overall theme and fabrics for the costumes.  They also research their industry for ideas.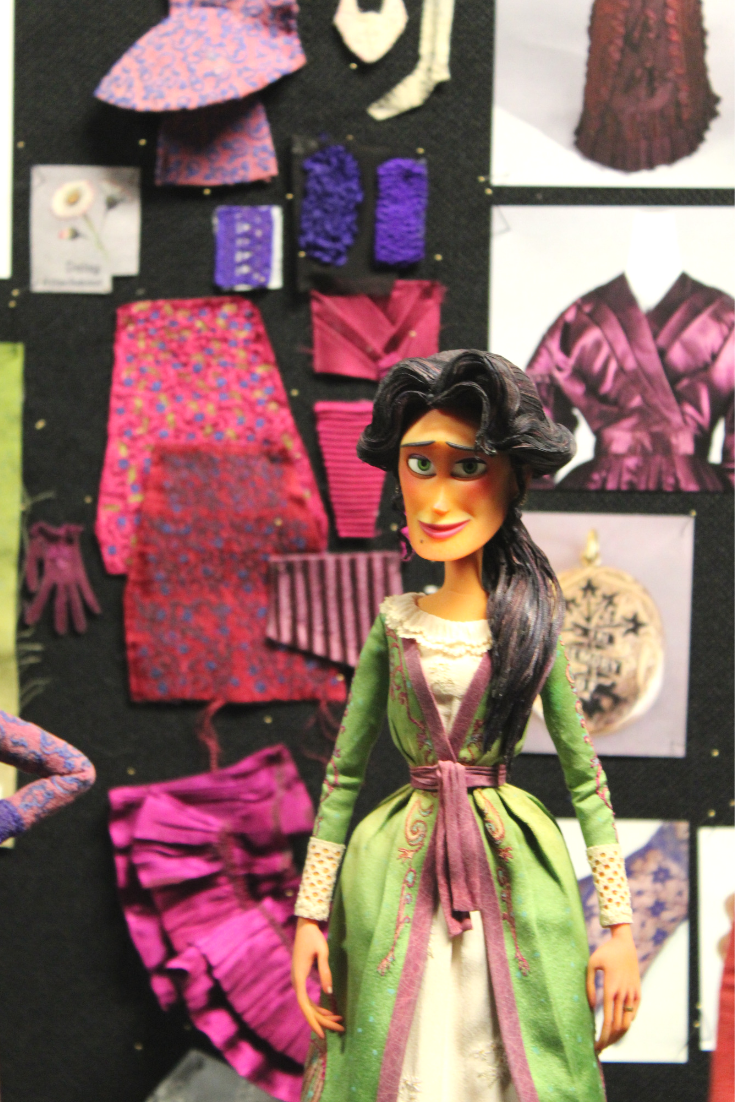 "We constantly look out of our area into techniques and technology that other fashion designers and costume designers are using," said Cook.  "It's really useful, constantly looking at the fiber artists and people playing with threads or doing things in a different way or using like heat or synthetics or chemicals and some minor changes to the surface of something that we know we can control to work for us.'"
Unlike the general fashion industry, though, costumes for a stop-motion film must be camera tested and made to scale for puppets that are generally only about a foot tall.  Stitching, laser etching, cutting, pleating, heat and dye techniques are all techniques used to create texture, patterns and "realism" of fabric on a small scale.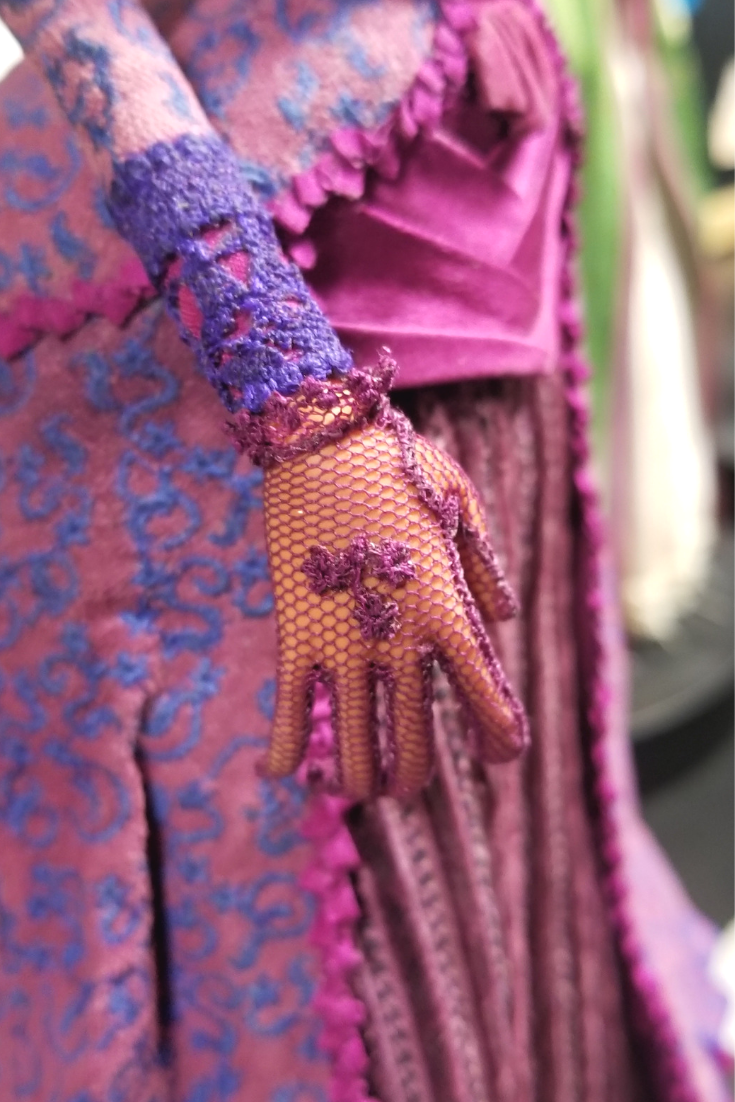 "We have to serve the animation aspect as well as wanting the costume to look its best as well, so there's a lot of collaboration, testing going backwards and forwards," said Cook.  "We might give [the puppet animation team] part of a costume to see what the fabric does and whether we take that further or not. We don't build out a whole costume and then test it. We incrementally build on what we know is going to work."
This incremental work considers every little detail, including ensuring that the costume does not reflect any patches of light that might be distracting when the puppet is moved.  Unlike a garment on a person, a puppet's garment doesn't move with them.  Each costume has to be engineered to mimic real movements and the team has to take into consideration how the clothing will respond to various quirks when the film is being shot.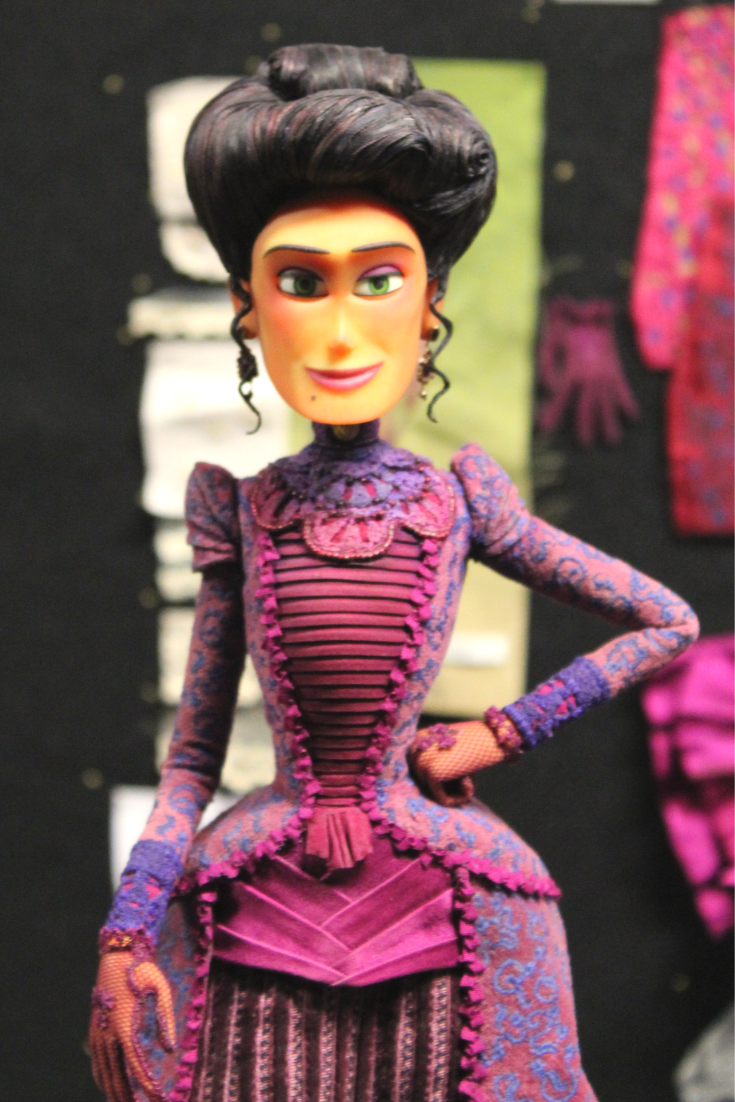 "Having return quality is really essential in our custom builds," said Cook.  "If a character's posed in the same position for a week, and you put the arm out, it's going to return back and open up. And we can't edit between all of the duplicates that we do. We might be doing up to thirty costumes, and they all have to behave in the same way. It's a weird consideration, very specific to what we do here."
In some costumes, experimenting with weaving or trying out different shapes and color tones will help eliminate light bounce and help keep the costumes consistent in their shape and behaviors.  Every idea is tested with the goal of creating a "surface that the camera really likes."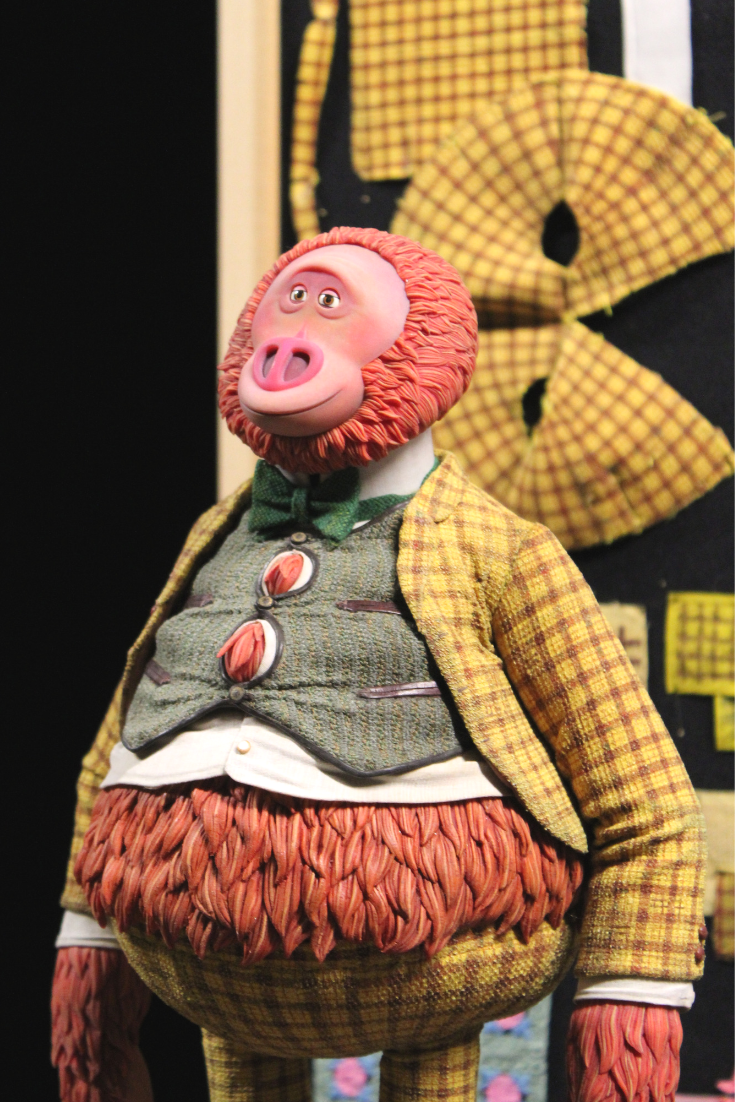 Once a costume is designed, it goes through a hand-painting process to age the materials.  All the costumes are aged in the same manner so that they stylistically suit the era of the film and the dynamics of the characters.
"It helps support the character's story," said Cook. "The clothes look lived in like they've actually been wearing them a while.  They don't look brand new and pristine."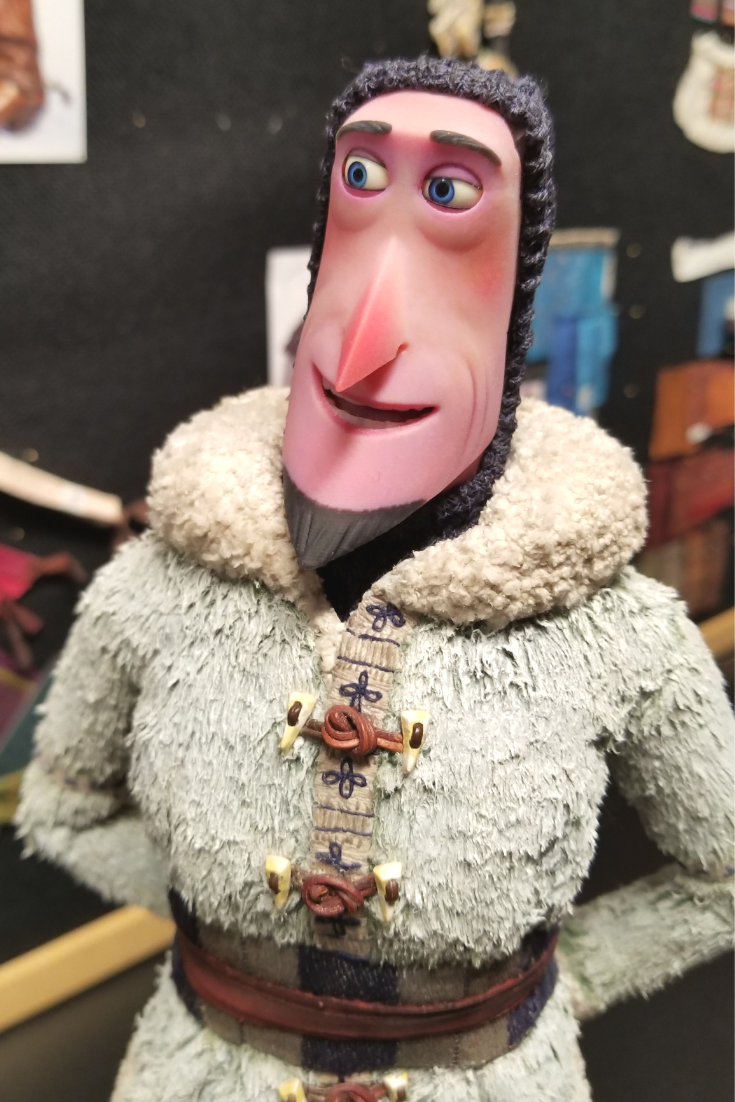 In addition to aged appropriately and being camera-friendly, the costumes have to be constructed to withstand extreme conditions.
"Costumes have to survive really heavy-duty lighting for years on end and a lot of handling," said Cook. "They're really durable, and they get coated in sealants and cleaned. We have a whole maintenance team that looks after them."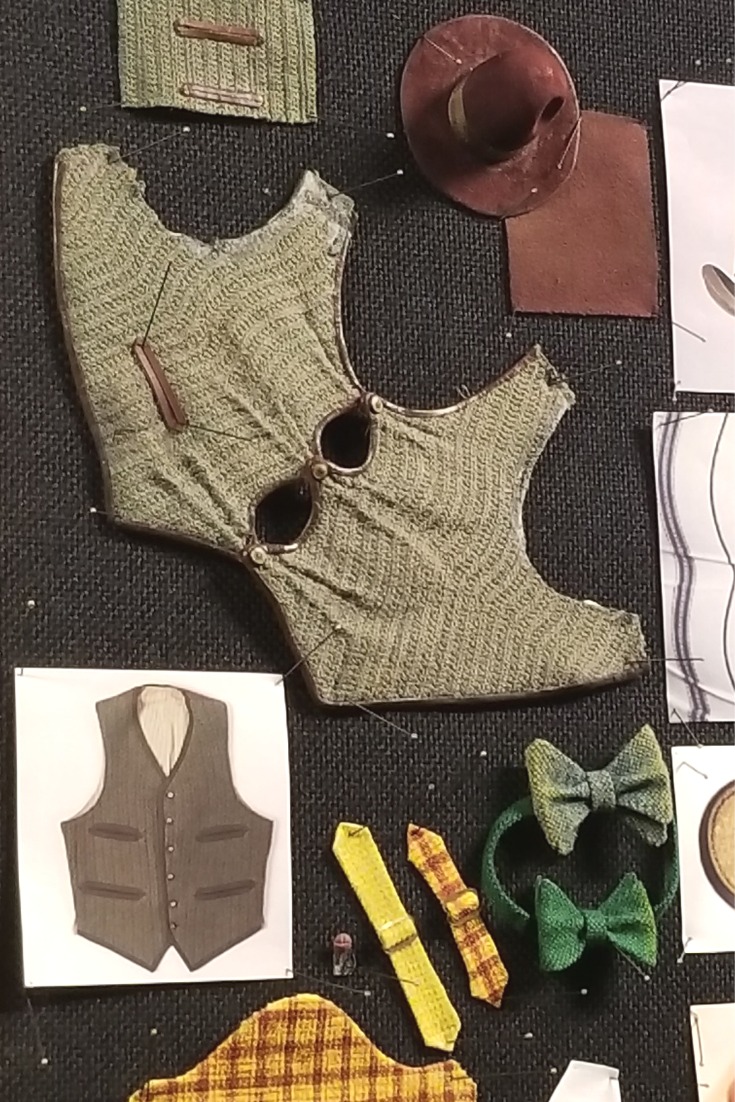 All together, it takes a team of around twenty designers to create and maintain all of the costumes for MISSING LINK.  As you can see from the up-close look at the actual costumes used in the film, this is definitely a remarkably talented team.
I can't wait to see all the costumes helps the characters come to life in MISSING LINK and truly think this spectacular team deserves high praise and industry awards for their genius manipulation of fabrics to create stunning costume work!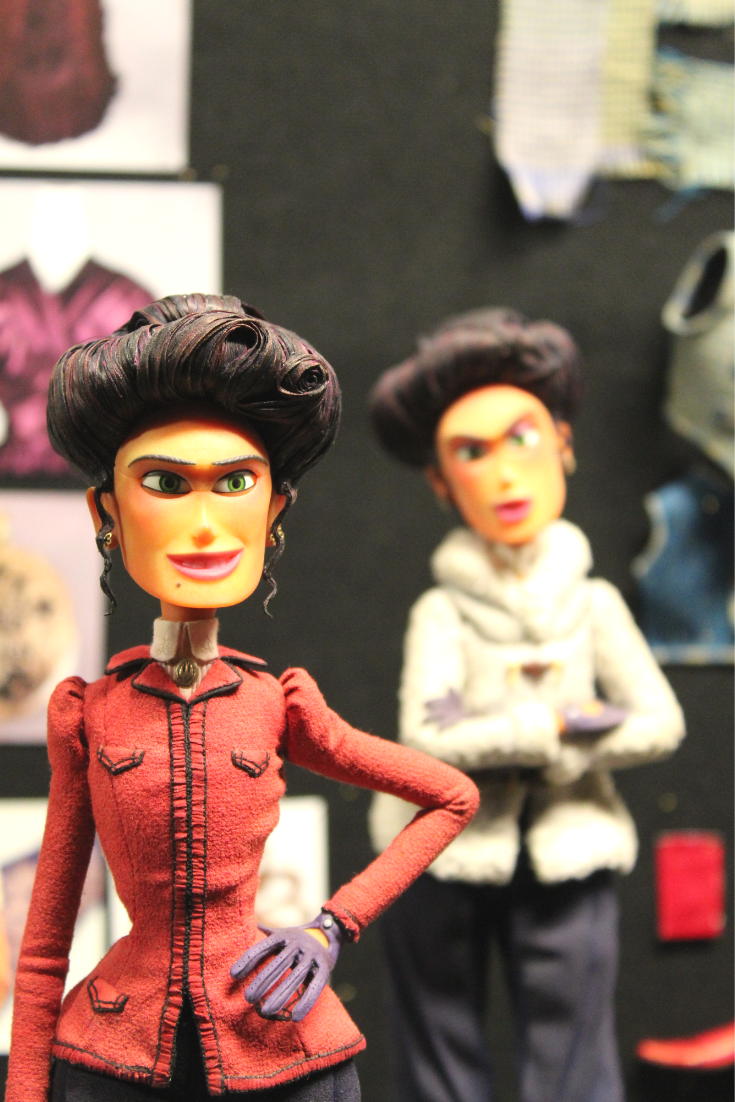 Knowing that this level of attention to detail and expertise went into designing the costume for MISSING LINK has given me a whole new respect for American stop-motion animation film-making.  I'm also very enthused to pull out my sewing machine and try my own hand at embellishing a few fabrics.
I might not be the next designer at LAIKA Studios, but I can probably make a few beautiful doll dresses for my granddaugther.  It will be a great way to segue into a conversation about what inspired the designs and share with her all the knowledge from my exciting tour.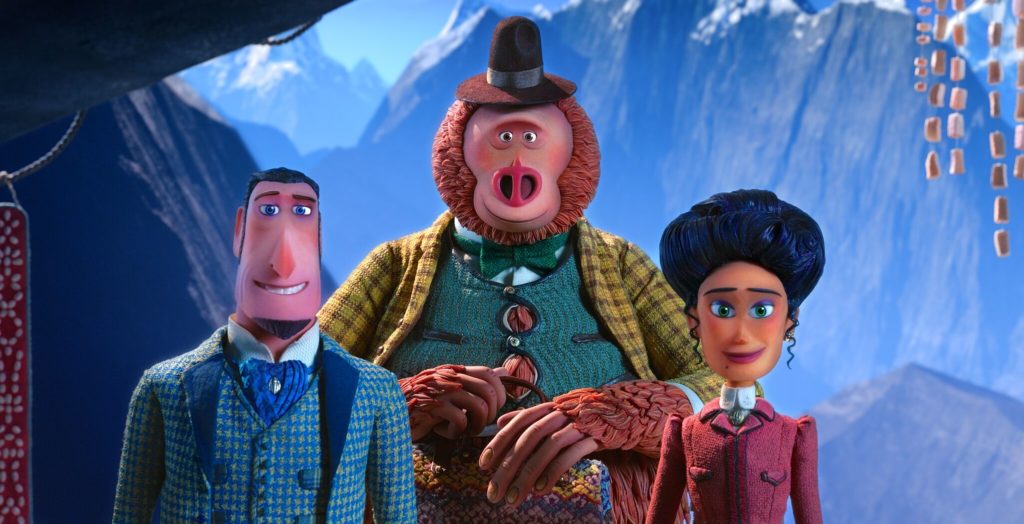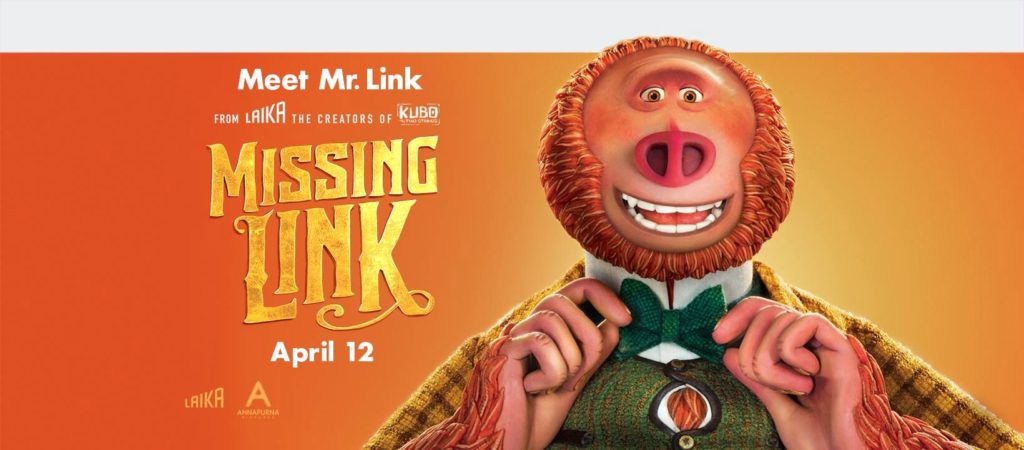 About MISSING LINK
This April, meet Mr. Link: 8 feet tall, 630 lbs, and covered in fur, but don't let his appearance fool you… he is funny, sweet, and adorably literal, making him the world's most lovable legend at the heart of Missing Link, the globe-trotting family adventure from LAIKA. Tired of living a solitary life in the Pacific Northwest, Mr. Link recruits fearless explorer Sir Lionel Frost to guide him on a journey to find his long-lost relatives in the fabled valley of Shangri-La. Along with adventurer Adelina Fortnight, our fearless trio of explorers encounter more than their fair share of peril as they travel to the far reaches of the world to help their new friend. Through it all, the three learn that sometimes you can find a family in the places you least expect.
Cast: Hugh Jackman, Zoe Saldana, Zach Galifianakis, Timothy Olyphant, David Walliams, Emma Thompson, Matt Lucas, Ching Valdes-Aran, Stephen Fry, Amrita Acharia
Director: Chris Butler, Writer: Chris Butler, Producers: Travis Knight p.g.a., Arianne Sutner p.g.a.