Doors and windows are two of the biggest energy wasting areas of the house. In the summer, they may allow cool air to escape, and in the winter, they allow heat to do the same. They also allow cold winter drafts to permeate the interior of the house, making rooms cold and uncomfortable.
Normally, you can tell if your door is the source of a cold draft by simply running your hand around the perimeter of the frame, and along the bottom. Older doors that emit winter drafts may have shifted over time. This causes gaps along the openings and insulation loss. Sometimes, door were simply not installed tightly in the first place.
If it is not possible to replace the door with one that is more energy efficient, that fits tightly into the frame, there are other ways to eliminate some of the problem.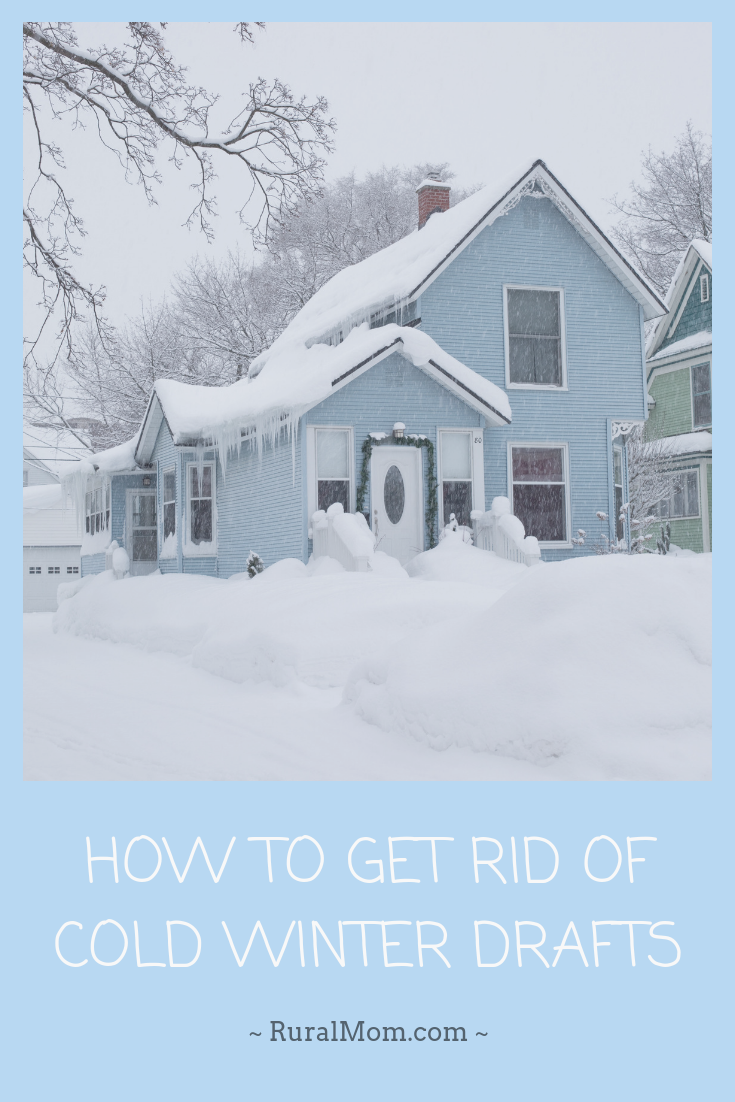 Weather Stripping
Felt or rubber weather stripping is available everywhere, from home improvement stores to discount chains. This insulating material, that has one sticky side and one softer, pliable side, is available in various lengths and widths to fit any frame. It is also easily cut to length.
This is attached to the frame, so that when the door closes, the gaps that allowed the cold air in are sealed. The thickness of this insulation depends chiefly on the amount of space you have to work with. Using an insulation that is too thin will not produce the desired results.  Insulation that is too thick will not allow the door to close properly.
Door Sweep
The cold air that travels across the floor of a room is usually caused by a gap beneath the door. This can be corrected to a great extent by adding a door sweep.
Door sweeps can be purchased for any width door, or made to fit. They can be attached by screwing the sweep onto the bottom of the door.  Or, in some instances, fitting the sweep over the bottom by pushing it in place starting at one edge of the door. Sweeps can be either metal with a rubber edge, foam, or rubber.
Draft Guards
If there is still a noticeable draft beneath the door, or for a quick fix, draft guards can be purchased or made from material. Material, sewed into a tube shape is stuffed with fiberfill or some other material and laid against the bottom edge of the door keeping the cold air to a minimum.
[amazon_link asins='B0000CBIFD,B07DDD6N3R,B07CGCT367,B0025KUSY6,B003ZSWER6,B07DPFJKG5′ template='ProductGrid' store='ruralmom' marketplace='US' link_id='626b0274-0560-11e9-93c4-2918ec019ea6′]
Once you have insulated around your doors, you should see an improvement, not only in the temperature of the room, but eventually in the cost of heating and cooling your home.