This post is sponsored by the National Frozen & Refrigerated Foods Association (NFRA). All opinions are my own. For more inspiration during #JuneDairyMonth, be sure to check out delicious ideas from the NFRA at EasyHomeMeals.com
It's nearly summertime and the barbecue picnics and parties are poppin'! Every great host or hostess knows part of the key to success for summer entertaining is having wildly-good flavors for your guest to enjoy.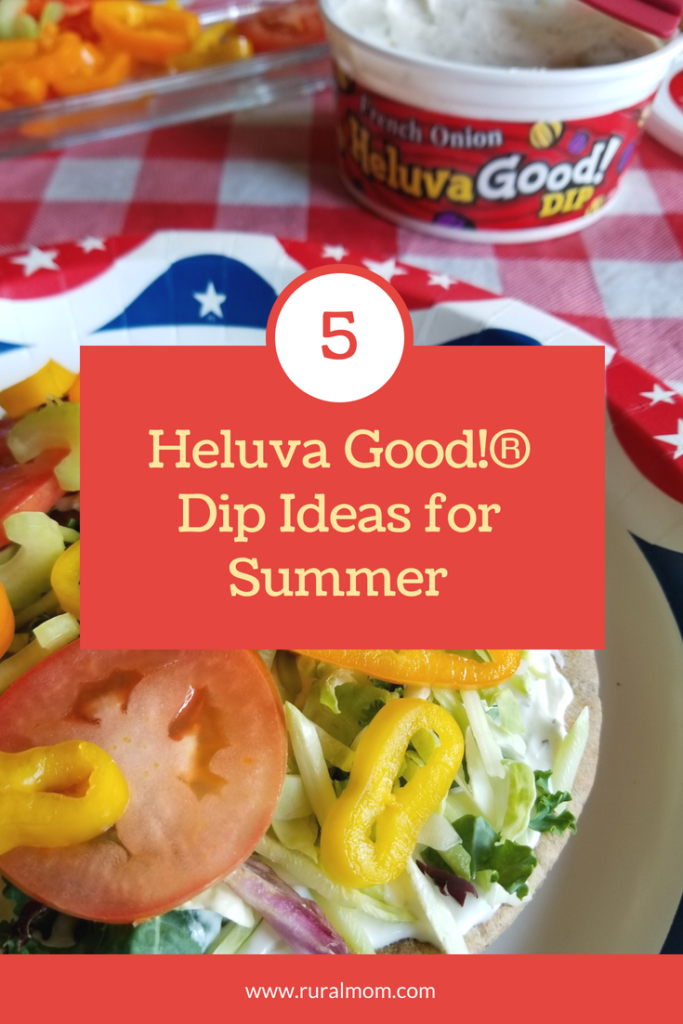 Before, during and after the barbecue grill is fired up, you want to give your guests tasty options.  Snack foods are always a terrific option to offer throughout your gathering, which can be as simple as setting up a Heluva Good!® Dips and chips platter to enjoy the delicious, creamy dip with the awesome crispy crunch of a potato chip.  Total bliss!
While we all know Heluva Good!® Dips are ideal companions for chips and crackers, it's time to take a step outside the dip and chip box! Heluva Good!® Dips are also perfect for flavoring your barbecues and taking your snack time to a whole new ridiculously-delicious level.
If you want to truly "wow" your barbecue party guests, try pairing your Heluva Good!® Dips in new ways.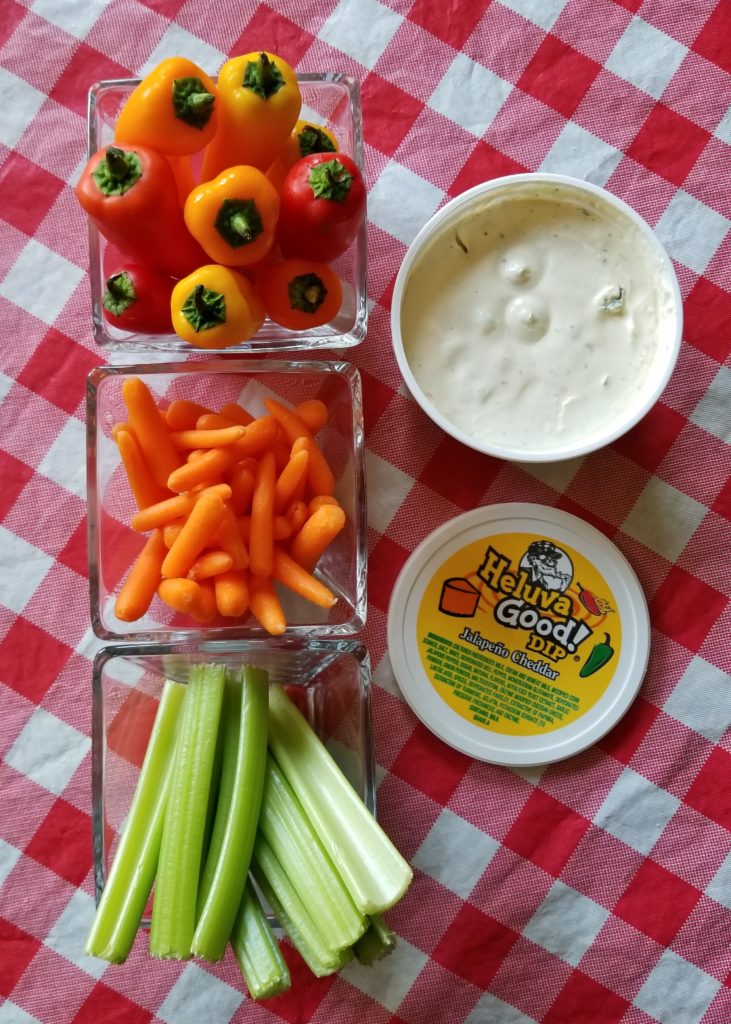 The simplest swap you can make that packs a colorful and refreshing punch is to trade in your chips for a variety of veggies.  Carrots, celery, broccoli, sweet peppers and other raw vegetables deliver the same crunch as a chip but of course, are a healthier alternative chock-full of nutrients and other good stuff your body needs to help power you to have more fun in the sun.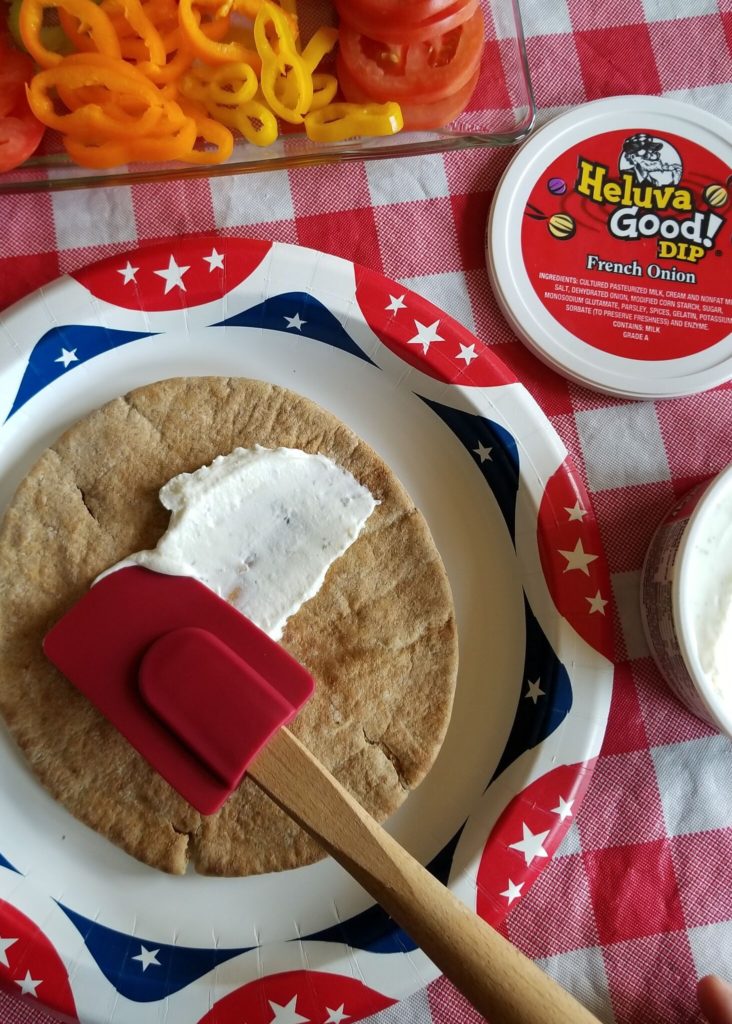 Picnic pizza is one of my favorite new ways to veg-up my snacking time but also to have at barbecue gatherings because it's a fun and refreshing twist to pairing your vegetables with Heluva Good®! Dips.
All you need to create this dish is your favorite Heluva Good!® Dip, some grilled pitas, chopped lettuce, and sliced vegetables of your choice (see my preferred recipe steps below.)  Putting the picnic pizzas together is typically highly entertaining for guests and truly a scrumptious treat when they are complete.
Ingredients
Small Pita or Naan Bread (1 per person/serving)
Heluva Good!® French Onion Dip (or any other other Heluva Good!® Dip flavor you prefer)
Lettuce blend, chopped or shredded
Celery, chopped or sliced thin
Roma tomatoes, sliced thin
Sweet peppers, sliced into thin rings
Optional: Additional vegetables of your choice, sliced thin or chopped into small pieces
Instructions
Prepare vegetables and lettuce and place in bowls or on trays for use.
The lettuce is your "cheese" for the pizza. The vegetables are your toppings. For each picnic pizza you create, you'll want to have about a ¼ cup of chopped lettuce and 1-2 Tablespoons of each topping.
Tip: If you prep a little more than needed, use the leftovers for salad making the next day.
On grill over a medium-low heat, lightly warm pita or naan bread (about 1 minute per side.) Remove from grill and cool for 5 minutes.
Place each grilled bread on a plate with smooth side facing upward.
Using a spatula, spread a thin layer of Heluva Good!® Dip on the top of the bread (this is your "sauce.")
Sprinkle a layer of lettuce over the dip.
Top lettuce layer with a layer of vegetables, as desired.
Tip: Dole out tomato slices like "pepperoni" and then sprinkle other veggies in a random pattern.
Serve and enjoy!
Tip: If you want to serve them appetizer style, simply slice the picnic pizzas with a pizza cutter to make bite sized portions.
https://www.ruralmom.com/2018/06/heluva-good-dip-ideas-for-summer-entertaining.html
copyright 2018 by Barb Webb, RuralMom.com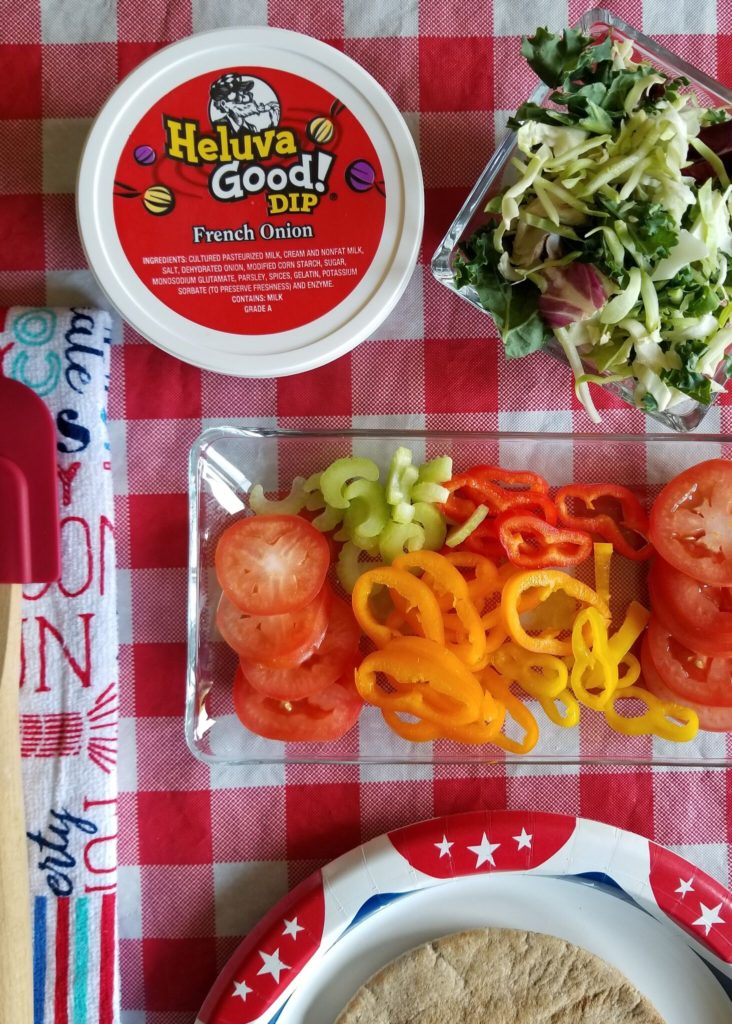 Wings and things are also wonderful to pair with Heluva Good!® Dips.  Heluva Good! Buttermilk Ranch Dip is the obvious pairing but why not try all the flavors to find your favorite match?
Heluva Good!® French Onion Dip is a great mate for all types of barbecue wings.  One of my favorite pairings is matching a Carolina Gold (mustard-based) barbecue sauce wing with Heluva Good!® Jalapeno Cheddar Dip. Sweet, spicy and heavenly!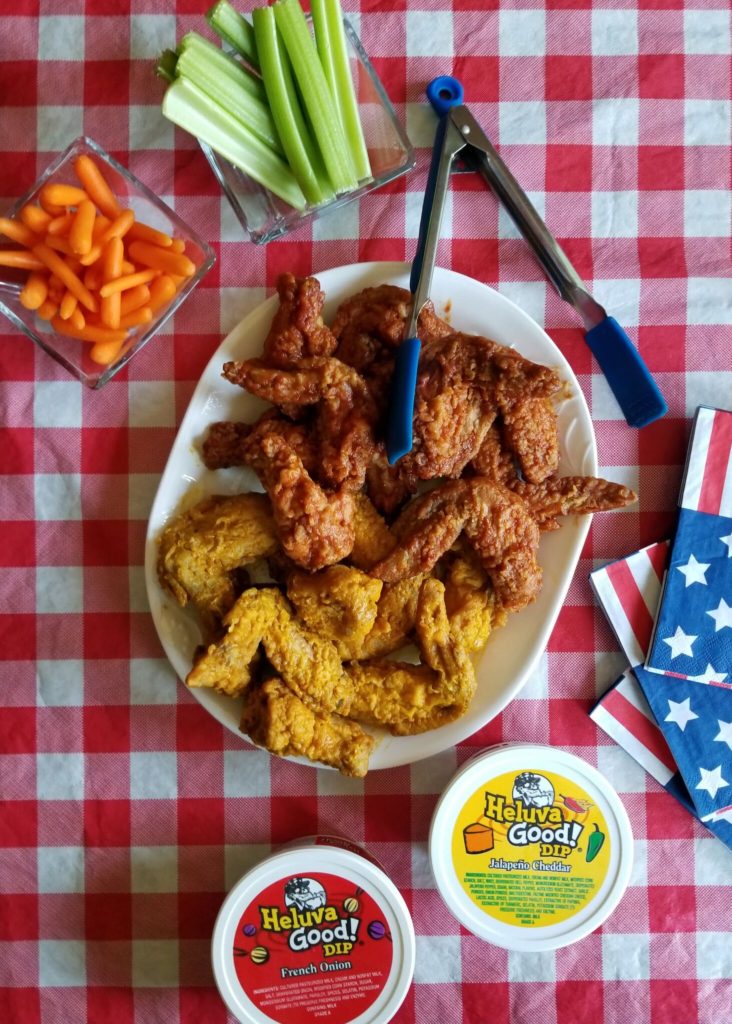 Other barbecue items like bratwurst are terrific dippers for Heluva Good!® Dips, too.  Just slice them up and dip away.
Want to try something completely mind-blowing for your taste buds?  Use Heluva Good!® Dips as a condiment for your hamburgers.  Imagine Heluva Good!® Bacon Horseradish Dip smeared on your hamburger bun – yup, it's an awesome, tasty thought!
The new limited edition Heluva Good!® Dill Pickle Dip that would also give your hamburger plenty of delicious character.
There are so many ways to think outside the dip and chip box to add new and exciting flavor combinations to your summer entertaining.  Your taste-buds and your guests will thank you!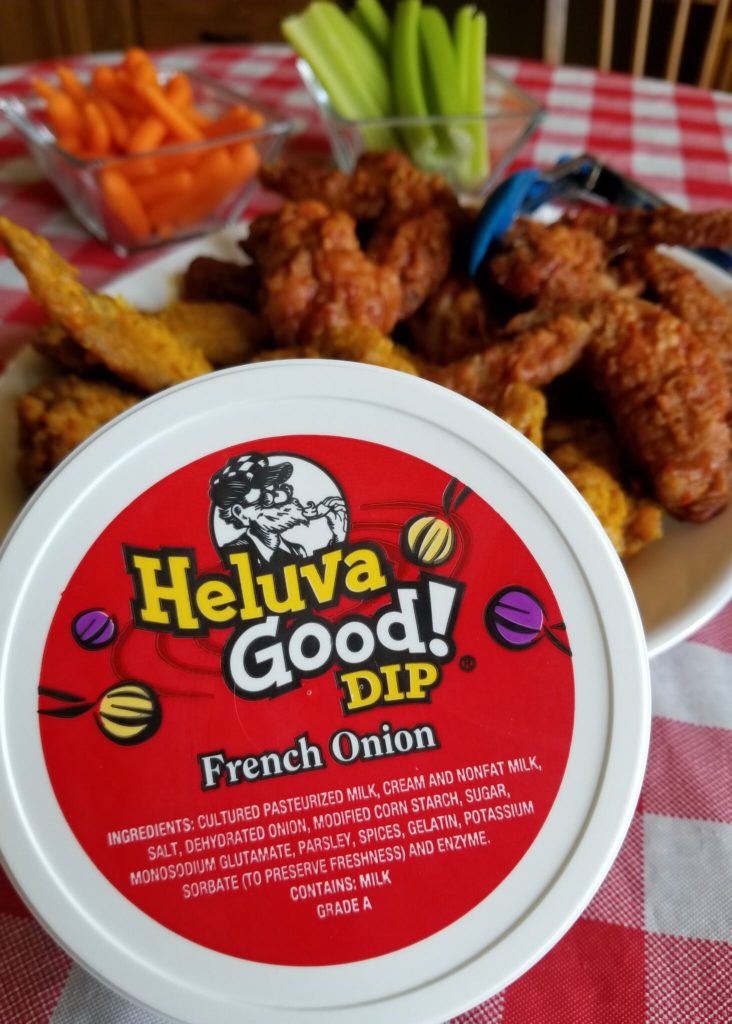 Heluva Good!® Giveaway
Thanks to the awesome folks at Heluva Good!®, we have a fantastic giveaway for you to help add flavor to your summer entertaining!  Ten (10) Rural Mom readers will each win a Heluva Good!® prize which includes:
2 (two) Heluva Good!® coupons good for 1 (one) Heluva Good!® Dip each (ARV $9.98.)
US only, 18+. Prize sponsored by and fulfilled by Heluva Good!®
ENTER via the Rafflecopter below:
How will you add flavor to your summer entertaining with Heluva Good! Dips?
Visit Easy Home Meals for great recipes and meal solutions and to enter the June Dairy Month Sweepstakes for a chance to win up to $10,000 in prizes! #JuneDairyMonthBlog