As a cookbook author and a food blogger, I'm constantly dreaming up delicious recipes for my family and readers to enjoy… but sometimes, I really need a break from it all! Chef'd is my ultimate solution for enjoying a farm fresh meal I love without the hassle of shopping or thinking about what ingredients I will need to cook the perfect recipe. Thanks to my partnership with Chef'd, I've also discovered a new way to stay on track with my efforts to reduce our meat consumption and add more Meatless Mondays to the Rural Mom Kitchen!
Why Meatless Mondays? I'm not a Vegetarian or Vegan, but I do recognize the important role produce plays in living a healthier lifestyle and caring for our environment. That's why I've chosen to be committed to having at least one day a week dedicated to living a meat-free lifestyle.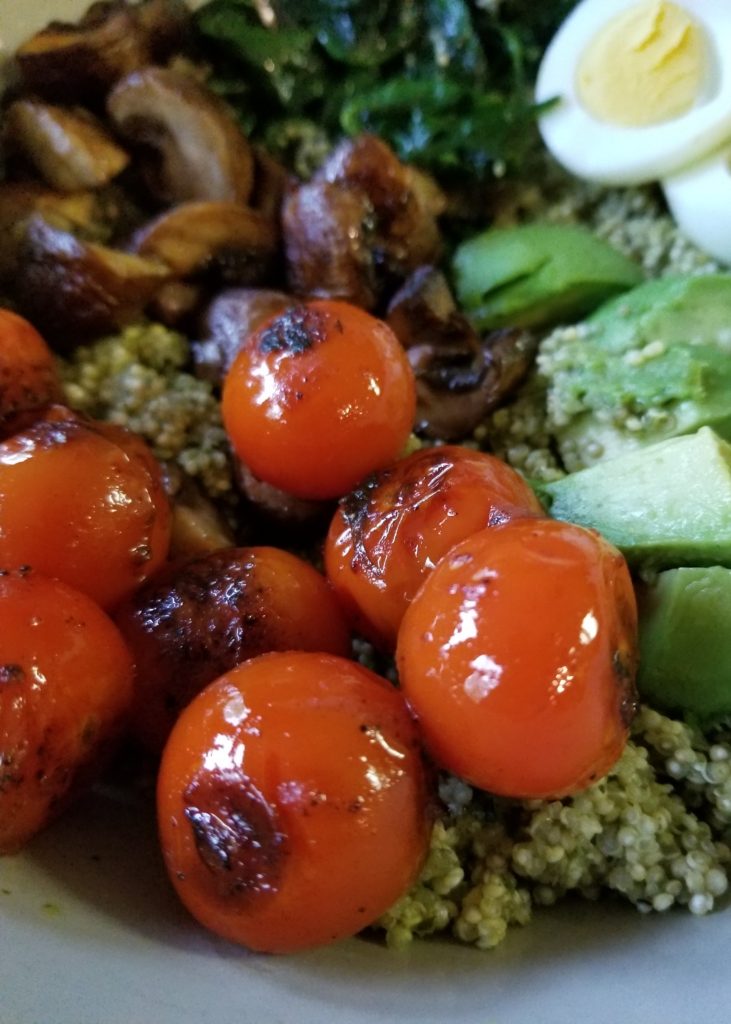 The trouble with having Meatless Mondays sometimes is coming up with ideas and using a variety of vegetables rather than relying on starches to create the meals.  This is where Chef'd plays a significant role.  I can hop online, choose from a huge selection of curated meal kits.  I can quickly search the kits for ones that are "Veggie" and narrow it down further into categories like "Breakfast," "Family Friendly," "Dessert," and even "Gourmet."
When I told my husband we were moving from Meatless Monday nights to all day Meatless Mondays, he was skeptical that I could find a variety of interesting dishes that would not only taste great but keep us satisfied through the whole day.  He has obviously never shopped at Chef'd but I have and knew I'd win him over easily… as he's loved every other dish I've ordered from them in the past.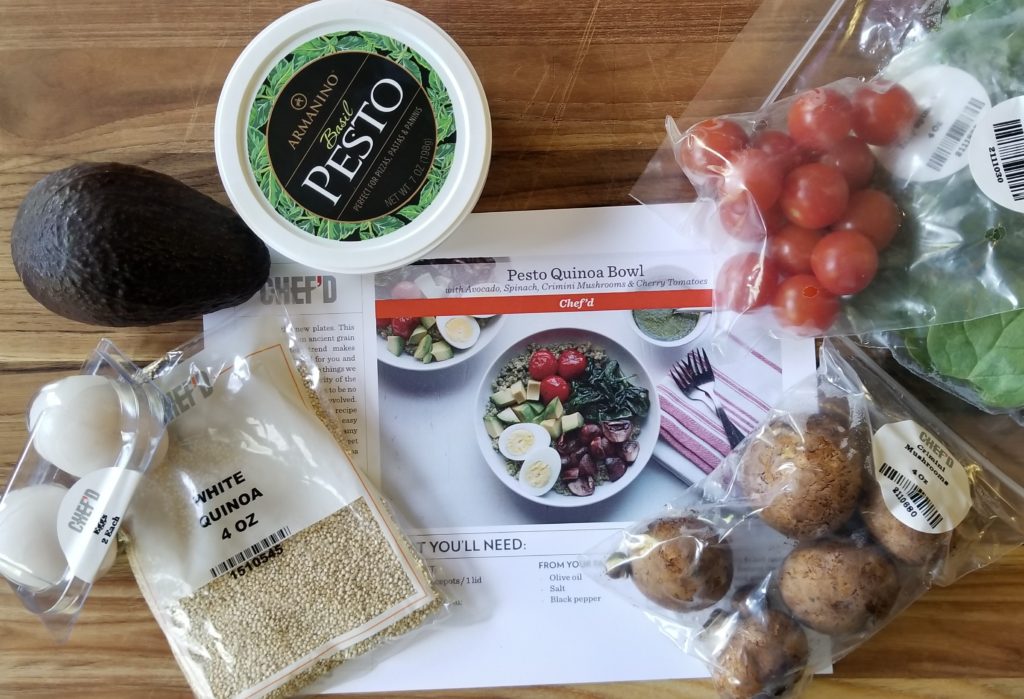 This post may be sponsored, but I've been a long-time customer of Chef'd.  The first time I used the service I had a "wow" moment at not only how tasty the dish was but how easy the process to get it from Chef'd to plate was.  Some of the things I absolutely love about Chef'd are:
The quality of meals is superb.  The ingredients are always fresh and of high quality.
The selection of meals is fabulous. I always find something my family will love and they are constantly adding new dishes to love.
There's no commitment.  Nada.  None.  No subscriptions to worry about.  I just purchase the meals I want, when I want them.
There are specialty collections like "Summer Salads" and "Vegan" that help inspire me to try new dishes and of course, ramp up our Meatless Monday efforts!
It's affordable.  The meals are reasonably priced and shipping is always free with a purchase of $40 or more.
There's minimal waste.  I get exactly the ingredients I need and don't need to figure out what to do with leftover produce or spices or herbs later.
There's really so much to love, Chef'd has become my best secret weapon for adding plenty of variety to our mealtime without having to put a lot of effort into shopping, prep or coming up with ideas.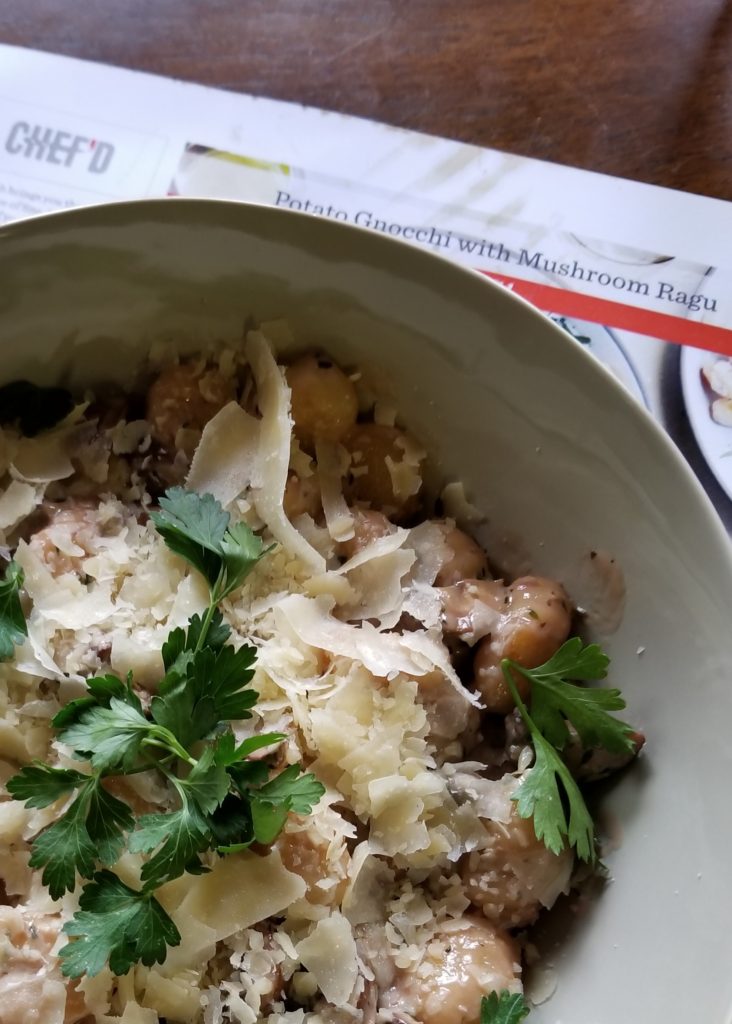 So, how did our first Meatless Monday with Chef'd go?  As expected, wonderfully and flavor-fully!  And my husband quickly jumped on the Chef'd bandwagon proclaiming it to be a "veggie feast day to remember!"
I began our day with Nutty Vegan Bars, a ridiculously delicious nutrient-dense breakfast option (that's also perfect for on-the-go.) Lunch was a Pesto Quinoa Bowl, a hot meal trend I've wanted to try for awhile now and I'm so glad we did. I understand now why Quinoa bowls are so popular now – the flavors in this dish were amazing!
Our Meatless Monday ended with Potato Gnocchi with Mushroom Ragu, a wonderful, hearty, savory dish that impressed us with every rich bite. (Each of the dishes are featured in photos throughout this article.)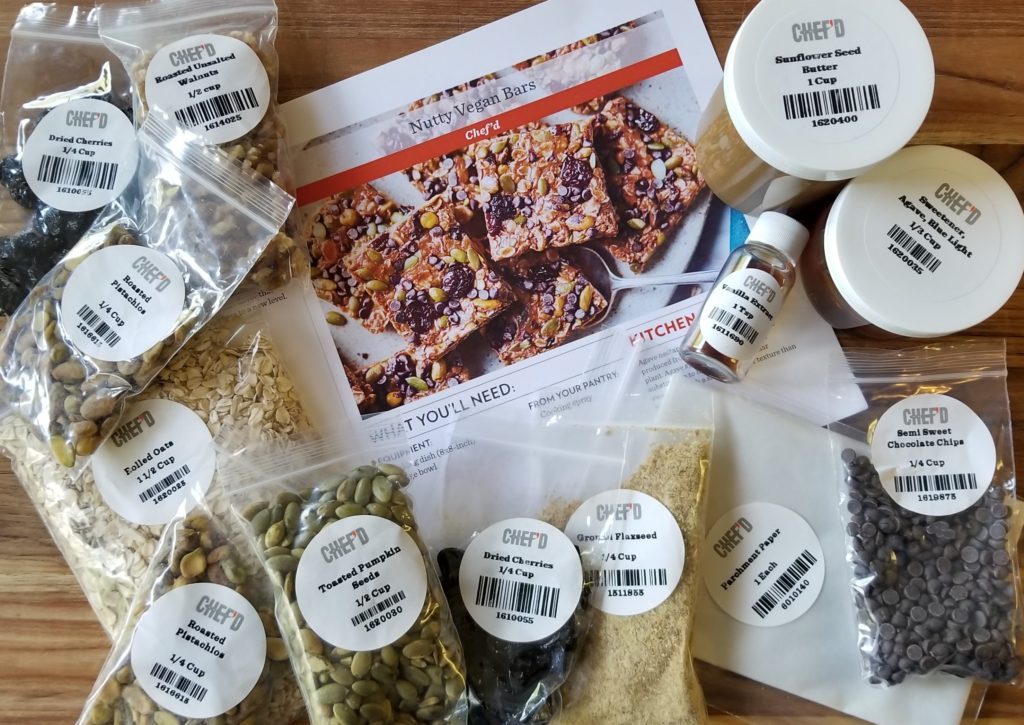 Don't want to do Meatless Mondays every day?  No worries!  Chef'd has a world of cuisine options for everyone.  Chef'd is constantly developing a portfolio of delicious global dishes from Ahi Poke to Grilled Baby Back Ribs and everything in between.
In addition to Chef'd-branded dishes like those featured in this article, Chef'd also partners with world-famous chefs (like one of my favorites, Fabio Viviani), culinary influencers, and national brands.  The options are ever-evolving!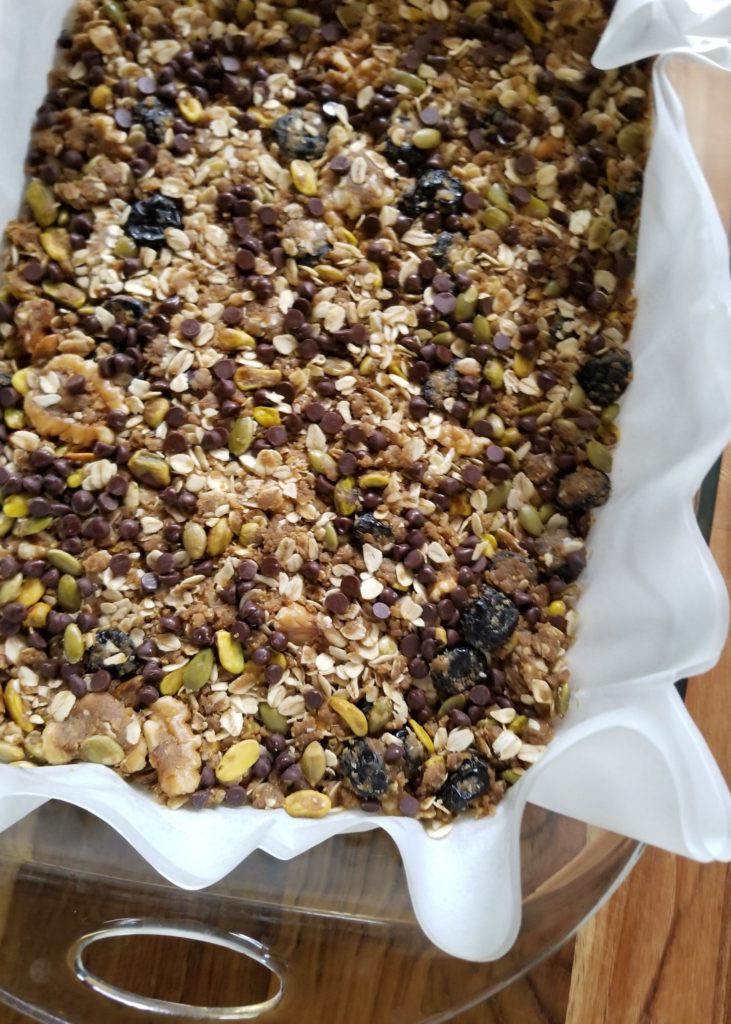 What will serve on your Meatless Mondays?