Gift baskets are one of my favorite gifts to send but it's not always easy to find ones suitable for the men in my life. Flowers are generally not the ideal choice. Candy and snacks are always well received, but I find that most packaging and set-up are very female orientated.
When you are looking for gift baskets for men, it's important to find something that totally suits their style. Something that says, "hey, I get you" and I celebrate you!
The BroBasket company redefines the art of gifting the men in your life awesome gift baskets they'll proudly display in their man cave! This line of creative and ready-made gift baskets are tastefully designed for all sorts of gift-giving occasions, from Father's Day to birthdays to the occasion when you need a great gift for a host or hostess at your next barbecue.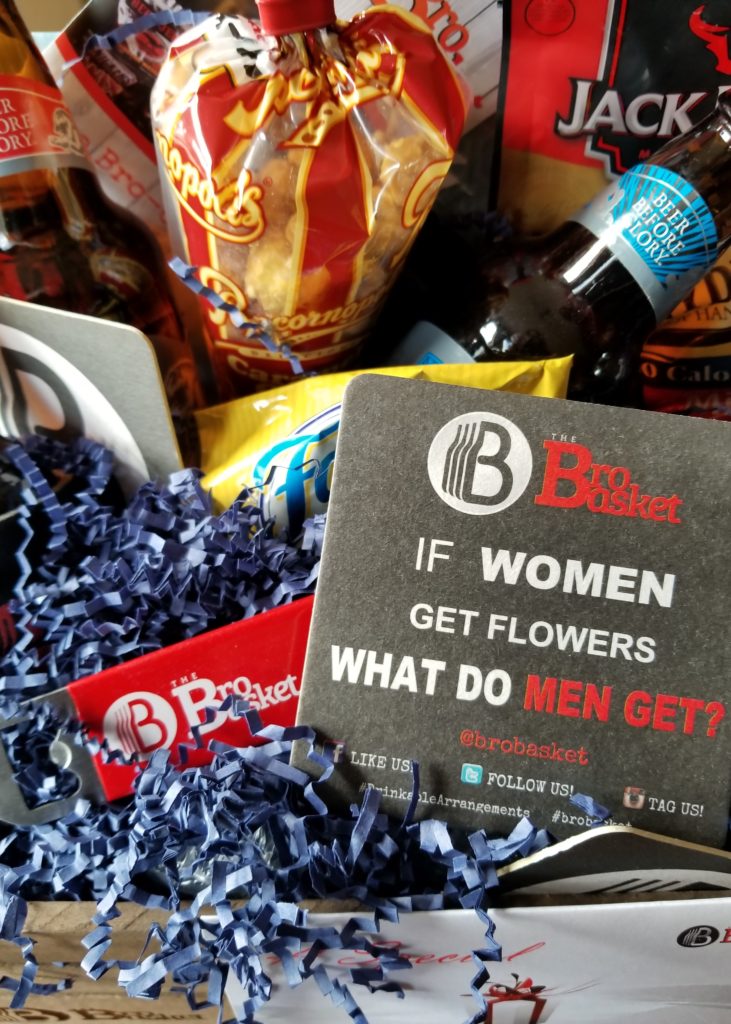 There are boozy baskets like The Vodka Martini and Viva Tequila to the boozeless Mini BBQ Party and Poker Night.  As a Kentucky gal, I adore The Pride of Kentucky BroBasket and the Kentucky Mule BroBasket, too.
Though they are designed specifically with guys in mind, BroBaskets are great for women, too. I love the artisan beer and bourbon baskets. You'd find no complaints from me if I received one of these beautifully curated gifts!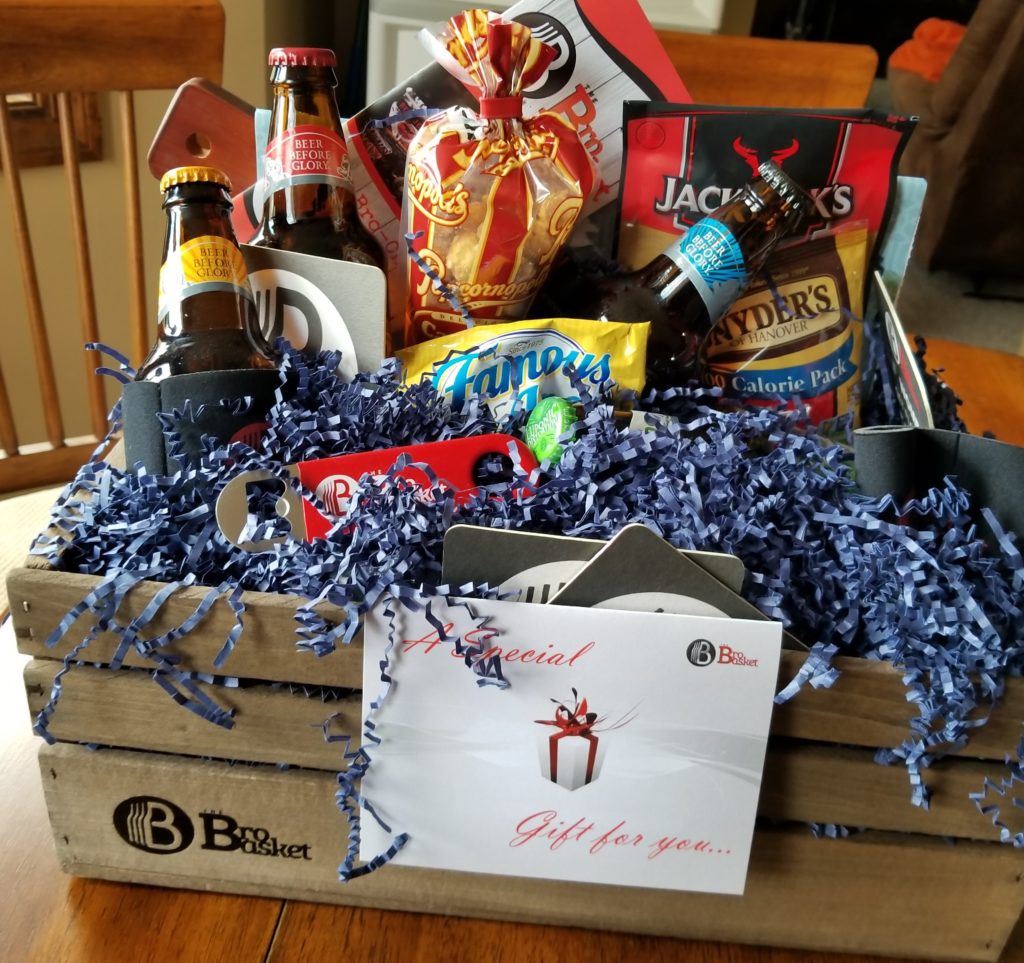 We checked out the Craft Beer Tasting Kit in the Rural Mom Kitchen and found the gift to be delightful. From presentation to the contents inside, the basket is a high quality, fun gift with plenty of "wow" factor.
The BroBasket Craft Tasting Kit came with:
four BroBasket 6 oz. Beer Tasting Glasses
a Wooden Beer Tasting Flight Paddle
BroBasket Koozies and Coasters
four bottles of California Craft Beers
handy BroBasket Beer Bottle Opener
Rustic reusable BroBasket Crate
and an assortment of tasty snacks
First impression is impressive and upon closer inspection, equally so.  There's obviously a lot of thoughtfulness that goes into curating these baskets for you gift recipient's enjoyment.  Long after the California Craft Beers and snacks are gone from this basket, the beer tasting glasses, paddle, and accessories will certainly be put to use.  We'll be keep them on our bar downstairs for future use and enjoyment.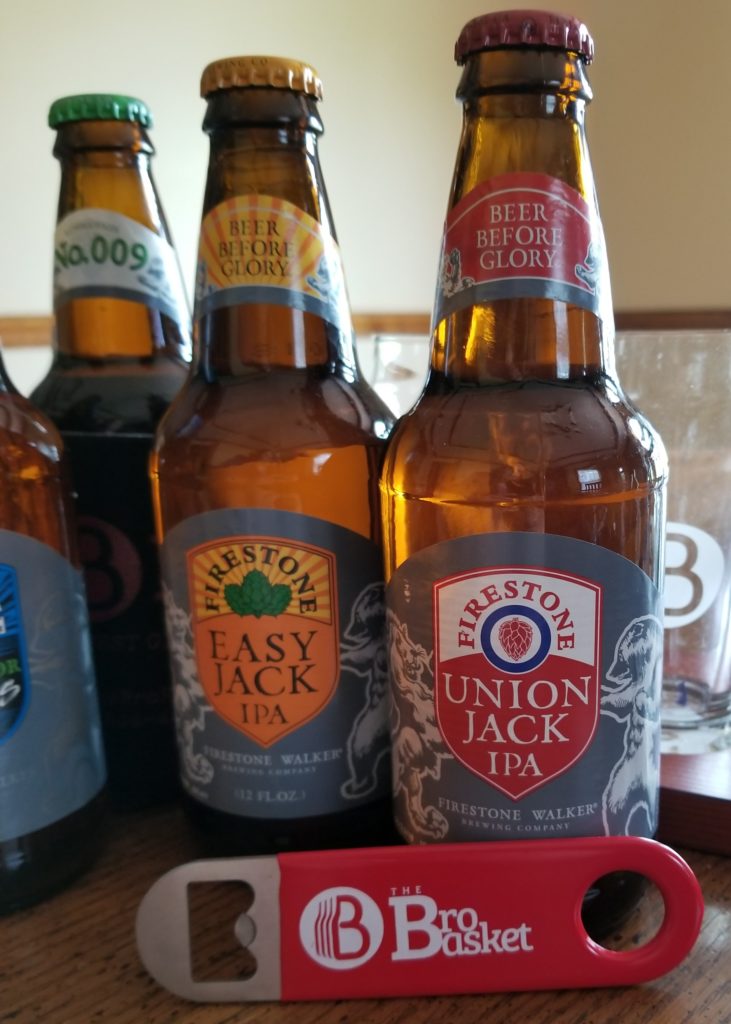 With gifts starting as low as $34.95, BroBaskets are highly compatible to other gift options, but are truly a gift of distinction that your gift recipient will truly appreciate.  The toughest decision you may face is which one to choose, there are so many brilliant options to gift!
Want more information?  Visit https://www.thebrobasket.com to check out the full range of gift baskets available.