After we set up the tree this year, I looked lovingly upon it and thought… "dang, I have a lot of Star Wars ornaments!"  Chances are you, or a loved one (two or three) can relate!  With so many fans out there, we all have at least one person who gets googly-eyed over the mention of Star Wars on our gift list and thanks to my partnership with GameStop, I have you covered for finding the hottest products on their wishlists and some mega-deals, too… read on!
Whether you (or the person you are shopping for) is an old school, middle school, new school or all schools of Star Wars-type fan GameStop is the one-stop shop that carries it all.  From kitchen gadgets to Funko POPS! to board games and life-size droids, it's all there in one super-awesome store.
Side note: From experience, I generally find something irresistible that I absolutely must pick up for myself, so if you have a long list of people to shop for, be sure to include a little room for gifts for yourself!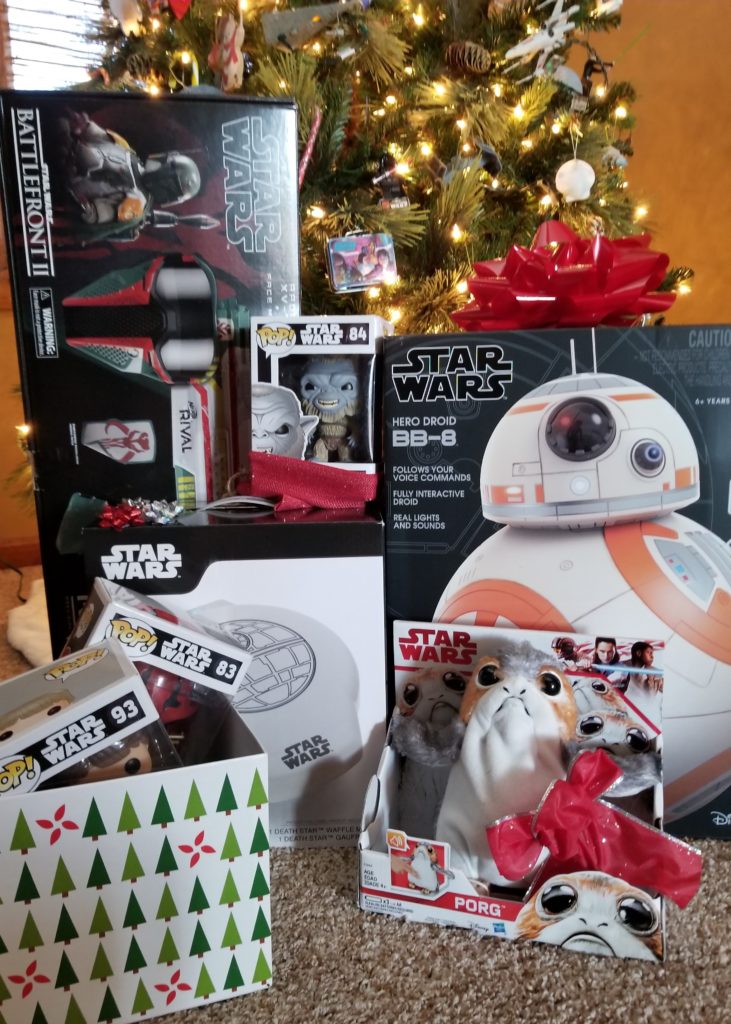 Must-Have Star Wars Gear
Every little Padawan or aspiring Trooper on your list, big and small, will love any of these hot Star Wars gifts for the holidays:
Star Wars: The Last Jedi Hero Droid BB-8 
This interactive droid stands at a lifelike scale of 16 inches tall (19 inches with antenna)! It moves smoothly and is capable of realistic interactions – just like in the film! Set Hero Droid BB-8 to Follow Me mode and it will roll beside you just as loyally as it would follow Rey or Poe! With voice recognition and remote control capabilities, it is fully interactive and ready to spin into action. This Star Wars RC droid has authentic lights and sounds, plus film-accurate aesthetics, making it perfect for fans of all ages. Hero Droid BB-8 brings to life the amazing hero from Star Wars: The Last Jedi! Now you can re-create your favorite scenes from the movie or embark on new exploits with this RC droid by your side! Take home Hero Droid BB-8 from Spin Master and roll into adventure!
It's the Fast-Dealing Property Trading Game taken to a galaxy far, far away! Celebrate the 40th anniversary of the original Star Wars movie with this special edition of the Monopoly game. Players can relive the story of Star Wars: A New Hope as they travel around the board. Collect memorable scenes and iconic ships inspired by the 1977 movie. Strengthen power and influence over opponents by building Fleets and Bases. Force and Smuggler's Cargo cards shape players' destinies in this exciting game. The only player left after everyone else has gone bankrupt wins!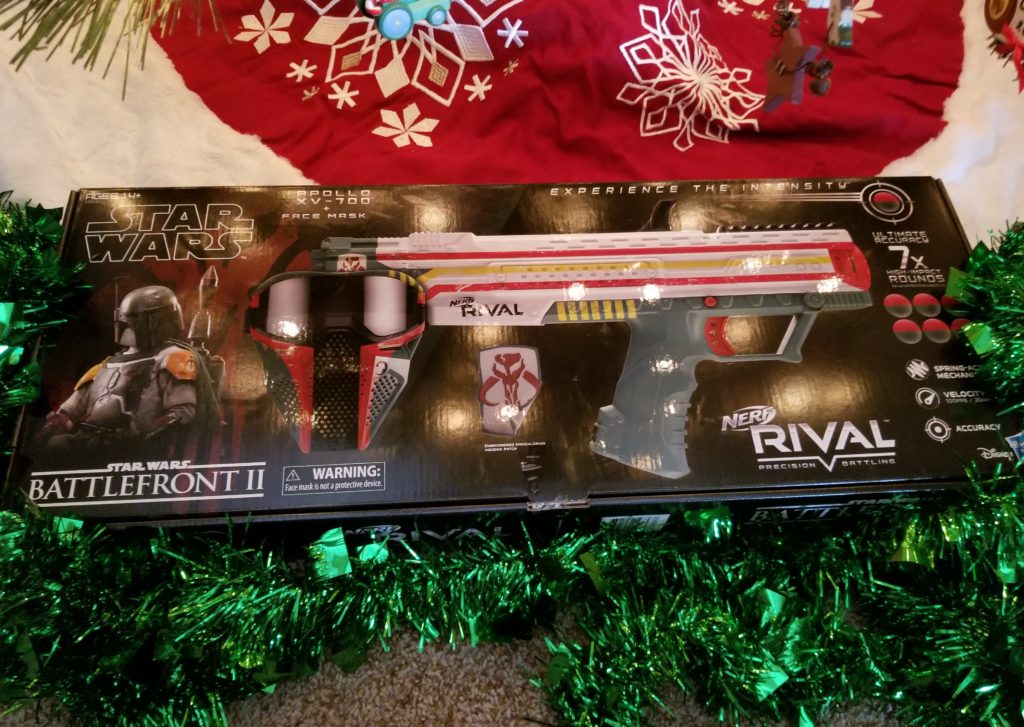 Gear up like a Mandalorian warrior with this Nerf Rival Apollo XV-700 blaster and face mask! Inspired by the new Star Wars: Battlefront II video game and available exclusively at GameStop.
COME TO THE DARK SIDE; WE HAVE WAFFLES. The Death Star Waffle Maker is perfect for all your evil waffle needs. This Death Star, a ThinkGeek creation and exclusive, produces a 7″ diameter round waffle with two sections.
Jedi Knights, Sith Lords, Stormtroopers, X-Wings, Star Destroyers, AT-AT Walkers, droids, Wookiees, Rebel heroes, and more! Discover the exciting stories of good versus evil in a galaxy far, far away with the Star Wars: The Last Jedi Electronic Porg Plush. Small, flat-muzzled avians that flock about the rocks and roost in the cliffs of Luke Skywalker's secluded island, porgs are inquisitive creatures. Imagine the porgs scuttling around their island home and spying on Jedi Master Luke Skywalker with this waving, wadding, flapping, chattering Porg plush! This soft plush creature waves and flap its arms, moves forward and turns, and includes porg sound effects – tweeting, chirping, and more! Inspired by the memorable porgs from Star Wars: The Last Jedi, the Porg plush is a perfect addition to any Star Wars collection. May the Force be with you!
If you are looking for some awesome stocking stuffers, too, be sure to pick up Star Wars Funko POPs!, which are clever, adorable vinyl renditions of favorite character (if you aren't "in the know") and always a hit with any Star Wars collector.  Of course, you can also find a huge selection of Star Wars video games for all consoles and handheld devices, as well.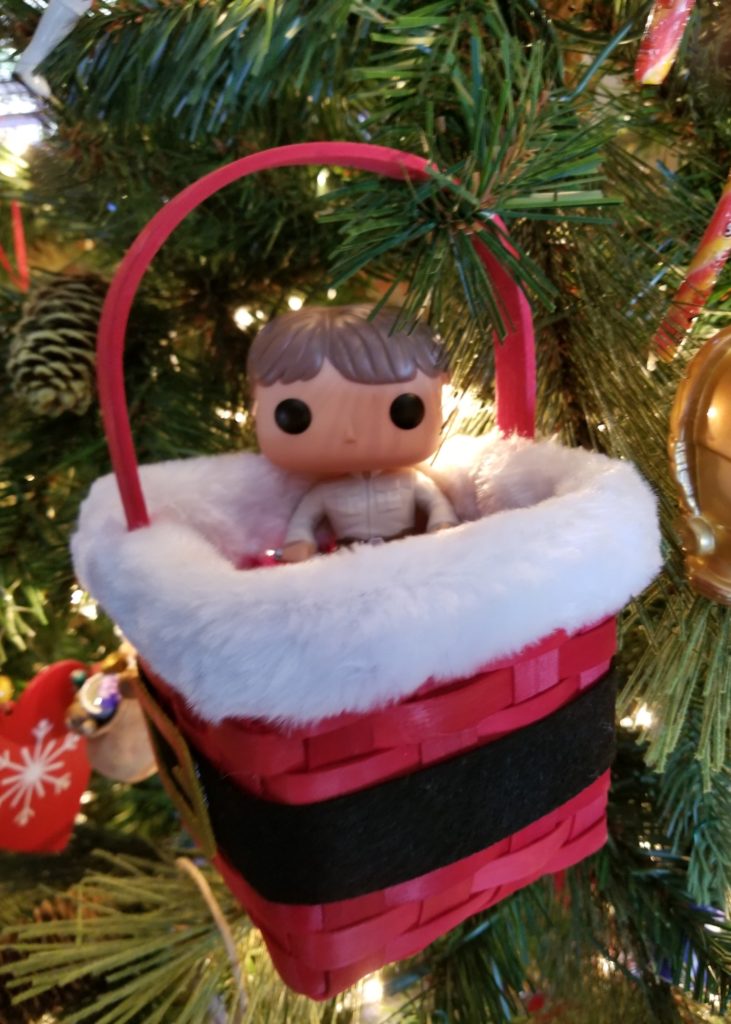 Star Wars GameStop Holiday Deals
You'll also be the Jedi master of savings when you head off to GameStop this month as there's a ridiculously-cool amount of promotions going on.  These are the most current promotions, but be sure to check back in and to keep an eye on the GameStop.com website for updates.
From Dec. 10-16, GameStop is offering a Stuff n' Save Collectibles Bag Offer:
The Stuff n' Save Collectibles Bag Offer allows you to Get 25% off all the collectibles you can fit in a GS bag (retail price $1.99)  You can seriously rack up some awesome savings on Star Wars collectibles and all your gift recipient's other collectible passions!
From Dec. 10-16, GameStop is making your Star Wars shopping spree even sweeter with a special sale:
Save up to $30 on select games AND when you buy one of these games, Save 20% on ANY collectible (toy, figure, gadget, housewares or apparel) when you buy one of the season's top titles! (Please see GameStop.com or in-store flyers for full details.) 
For example, buy Star Wars Battlefront II (a MUST-HAVE for Star Wars lovers) and save up to $45 on a life-size BB-8 robot! Or save almost $20 on the Mandalorian Nerf Blaster—a GameStop exclusive!
Games included in the promotion are:
• Call of Duty WWII
• Overwatch
• Destiny 2
• Star Wars Battlefront II
• NBA 2K18
• Grand Theft Auto V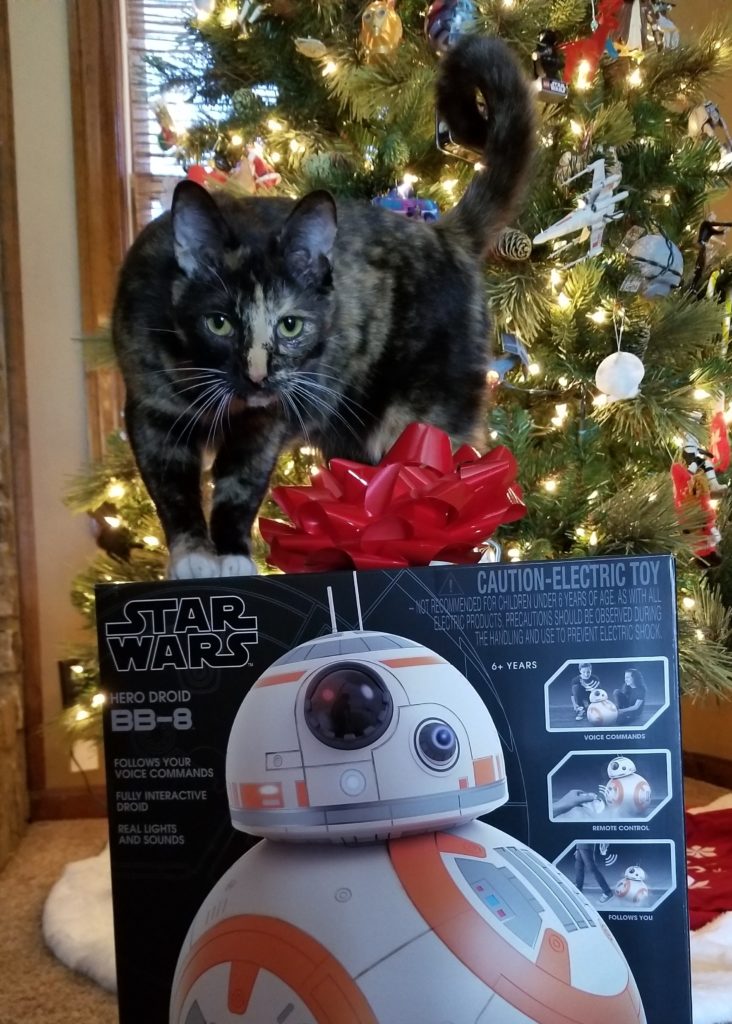 and, as if that wasn't crazy-good enough…
Star Wars: The Last Jedi Hero Droid BB-8 and Star Wars Monopoly are now on sale!
The savings for both Game Stop deals (20% off any collectible with game purchase/25% off grab bag) apply for all collectibles.  Including those items already on sale or clearance!
Right now, Star Wars: The Last Jedi Hero Droid BB-8 is on sale for $199.99 and Star Wars Monopoly is on sale for $23.99!
Seriously, what are you waiting for?  Head over to your local GameStop now to be complete your holiday shopping!
And be sure to stay tuned to Rural Mom… we have a very exciting Star Wars giveaway you totally DO NOT WANT TO MISS!