When you have a big family, holiday gatherings can really add to your budget! From photos to serving, to even getting everyone dressed – everything takes money it seems. Here are some of our favorite ways to save money on holiday – or any –  family events.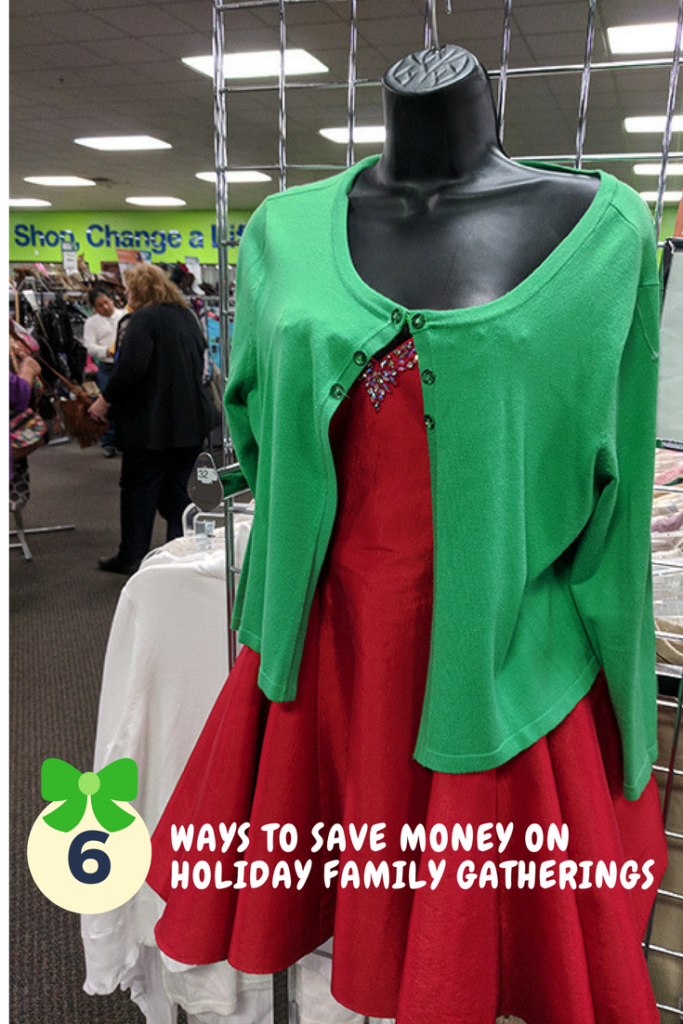 Solid Colored Serving Platters – It would be easy to find white, red, silver, or gold large serving plates at many Goodwill stores. While Christmas designs can sometimes be pricey when you purchase at a store, you can often find "holiday colors" at a Goodwill for mere pennies. See how I've personalized a metal tray for inspiration on transforming an inexpensive Goodwill find into holiday serving with style!
The Perfect Dress – When you are showing up at a gathering with family you want to have something new and fun to wear, but you don't want to spend a fortune. Especially since you'll probably want something new next year! You can find some amazing dresses for so little – and it's easier to spend on that find when you may only be wearing it once.
Save on Centerpieces – Whether you want a DIY centerpiece, a new vase, or some lovely candelabras for your holiday gathering, the home decor shelves at Goodwill are full of beautiful options that are budget-friendly. One of my favorite things is to display a variety of glassware pieces which are pennies at Goodwill.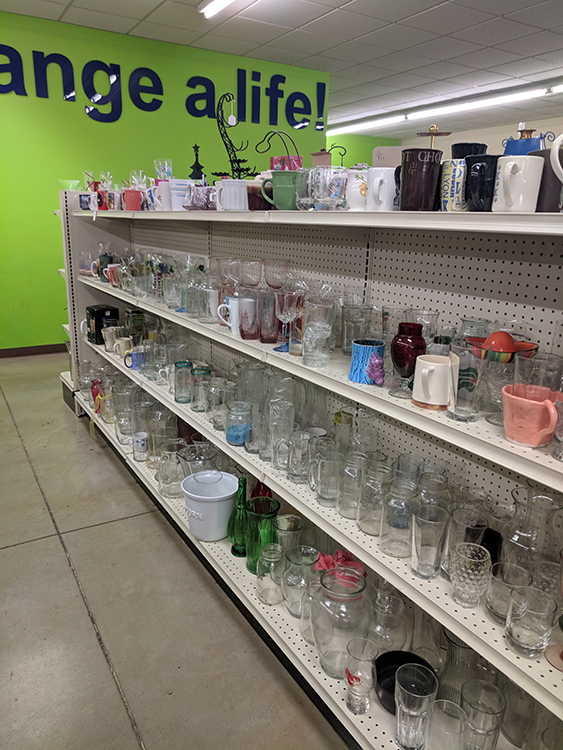 Christmas Sweaters and other White Elephant Gifts – If your family does an "ugly sweater" event you will probably be able to find some festive options at Goodwill! Between holiday decor, kid's toys and games, and other "white elephant" gifts you'll always be able to find something sure to please.
Seasonal Decor – My local Goodwill always has some pretty holiday decorations for whatever season we are coming into. Whether you're doing some DIY projects with items found at Goodwill, or picking up inexpensive candles, wall decorations, and wreaths you can deck the halls without emptying your wallet.
Extra Guests – Whether you need to increase the seating in your home or have an influx of overnight guests and need more bedding on the cheap, Goodwill is a great place for furniture pieces and bedding perfect for the unexpected extra bodies coming over. I love having people visit our home and it doesn't have to break the bank to show hospitality.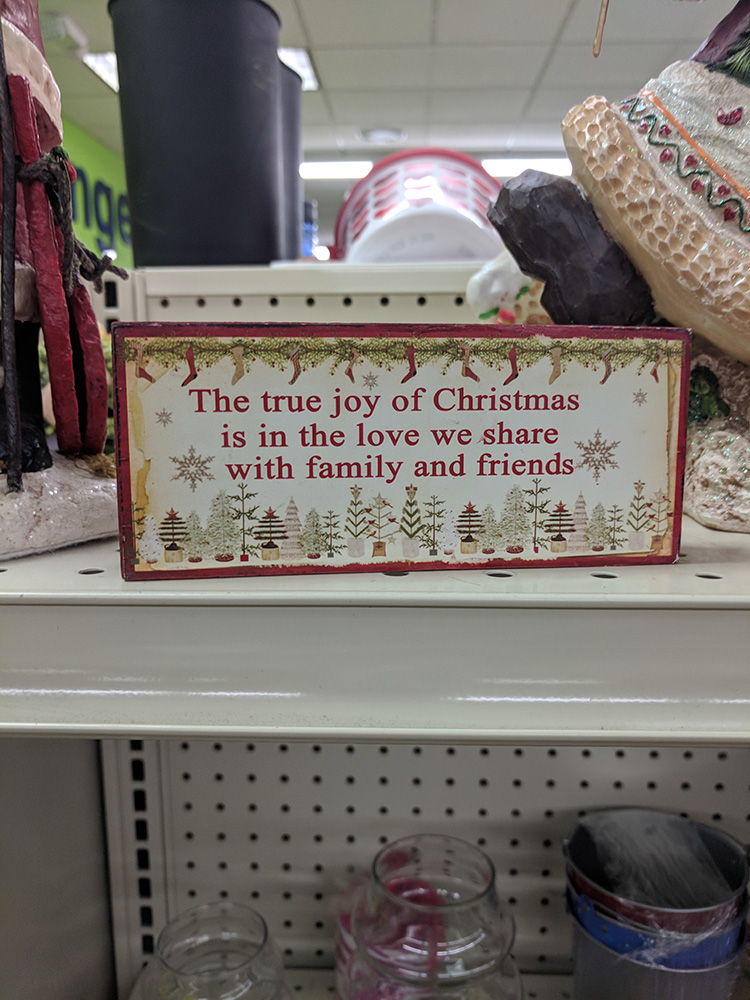 You can find your local Goodwill store with the handy Goodwill store locator and start preparing for your holiday family gatherings today! I love that I can not only save money on my holiday decor and events, but that I'm actually helping the rest of my community.
Did you know over 313,000 people in the United States and Canada connected with jobs as a result of Goodwill organizations' career services this year? As a job-focused non-profit, Goodwill is dedicated to providing on-the-job training and helping to create jobs for those who would otherwise struggle to get connected with employment.
Get started preparing for your holiday family gatherings today and support your local community too. Why pay full price when I can shop for a cause and save money at the same time? Share your fabulous win/win finds with us on social media by using the hastag #ShopGoodwill!!