When it comes to kid's toys, technology and creative imaginations are making things you didn't even know you wanted until you have one! Such is the case with the Super Wubble Brite. Even the name screams fun! Who doesn't want a huge light-up bubble?  When I had the chance to partner with Wubble to test out this innovative toy, I certainly jumped at the chance!  I received a free Super Wubble Brite and compensation to share my thoughts and this awesome giveaway, as always, all thoughts and love of family time fun are that of Rural Mom.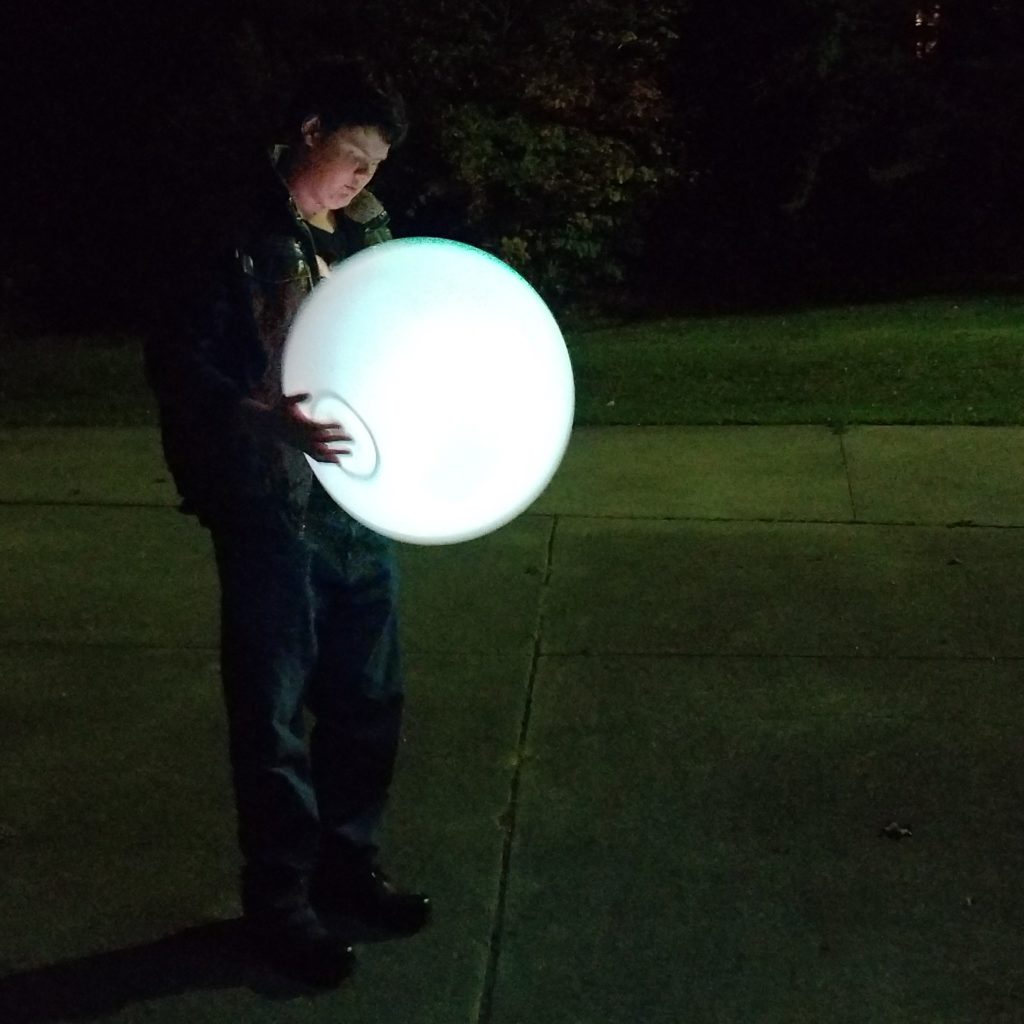 What is a Wubble, anyway? The idea came to a father that wanted to find a way to make huge bubbles his kids could play with instead of just watching them pop. Three years later, the Wubble was born! Wubbles look and move like bubbles but are made of a super stretchy material called Expandium – (yes, that's what they call it!) so kids can play with them without them popping!
Wubbles can be kicked, thrown, bounced, and sat on. They're super strong and able to withstand even the rowdiest bunch of kids. You can find Wubbles in a few different versions. Super Wubble, Water Wubble, Wubble Brite, Wubble X, and Tiny Wubble are all guaranteed to entertain kids (and adults) for hours.
The Super Wubble Brite brings the Wubble to an entirely new level. It lights up red, green, and blue from the inside for hours of entertainment both indoors and outdoors. It's super fun to play with at night – imagine the game of Dodgeball you could get going with it! How about a Wubble Dance party? The adults would have just as much fun as the kids!
One of the things I really like about our Wubble is that it's so lightweight – you actually can bounce it around in the house without worrying it will damage things. I wouldn't suggest that kids jump around the house with it in the dark because they might hurt themselves, but your prized salt and pepper shaker collection will survive just fine.
The squishy, squashy and super soft Super Wubble Brite is also completely portable! The included battery-operated air pump inflates the giant bubble to three feet tall in about two minutes. When you're done, you simply use the deflation tool (also included) to make it small again. Kids can bring their Super Wubble Brite to friend's houses, the park, and even on the family vacation if they want!
When deflated, Wubbles store easily in a drawer, a closet, a toy box, and many other places in your home. You won't want to store them for long though – they're so much fun to play with that you may find yourself inflating one when the kids are at school!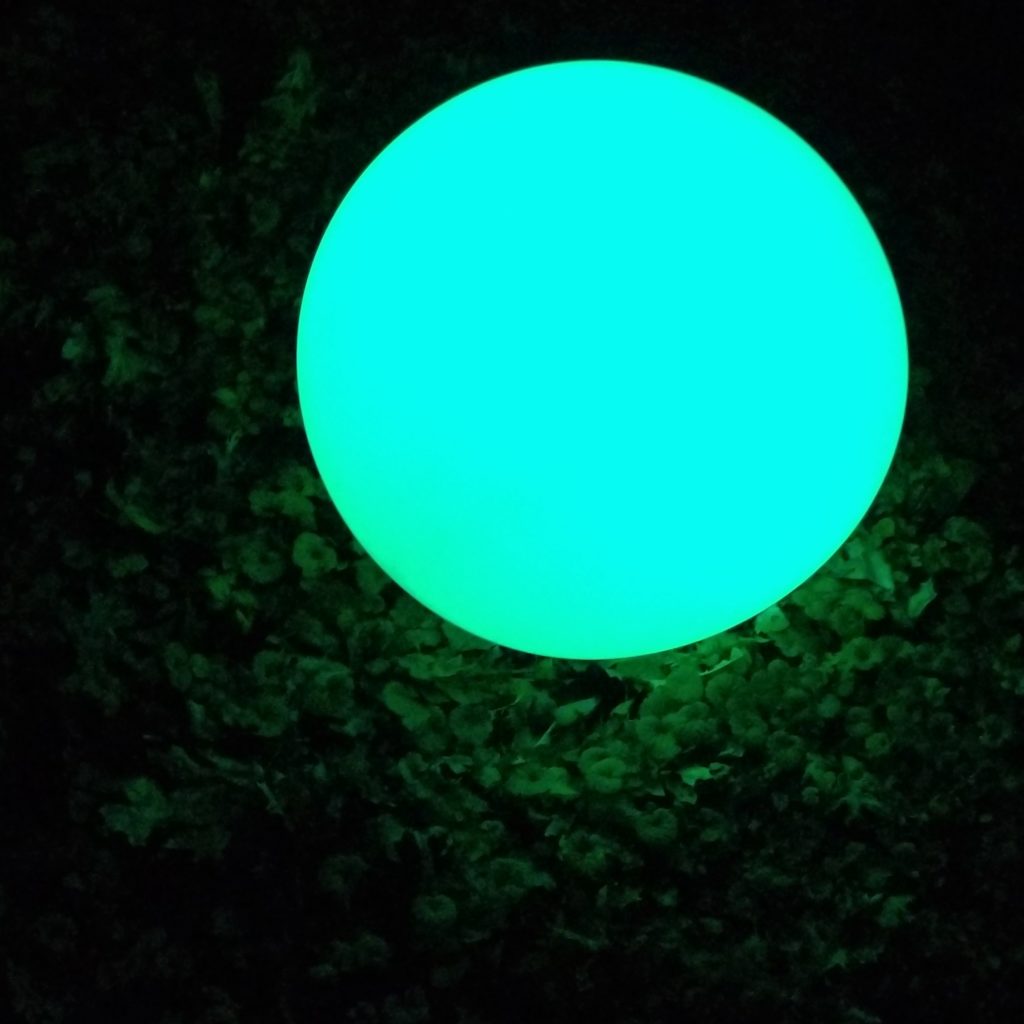 Enter to win a Super Wubble Brite here: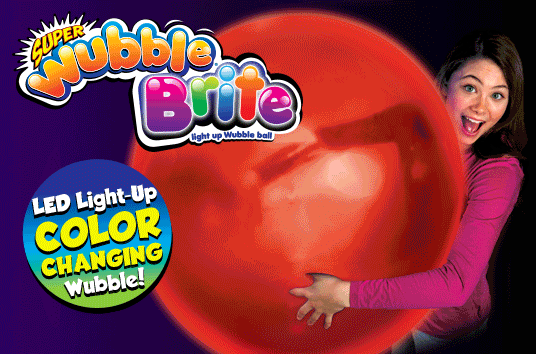 Wubbles make a fun gift for kids of all ages. They fit nicely into stockings or can be gifted fully blown up for a gigantic surprise under the tree. You might even like to get an extra one for yourself! Float, dribble and spin your Wubble when you're having a bad day. It will make you feel like a kid again! Just draw the blinds – or the neighbors might want to come over and join in the fun!