Despite the unseasonably warm weather we saw a week or two ago, fall is definitely in the air! I can especially feel the crisp, cool breeze in the mornings, and the foliage is gorgeous. Mother Nature is an amazing artist, don't you agree?
While some of you are probably embracing fall and all it brings with it, others are lamenting over the things fall brings an end to, like fresh veggies. Granted, in many parts of the country, citrus fruits and vine grown tomatoes are coming to an end (I know – it makes me a little sad too!) but there are still so many locally grown vegetables to be found!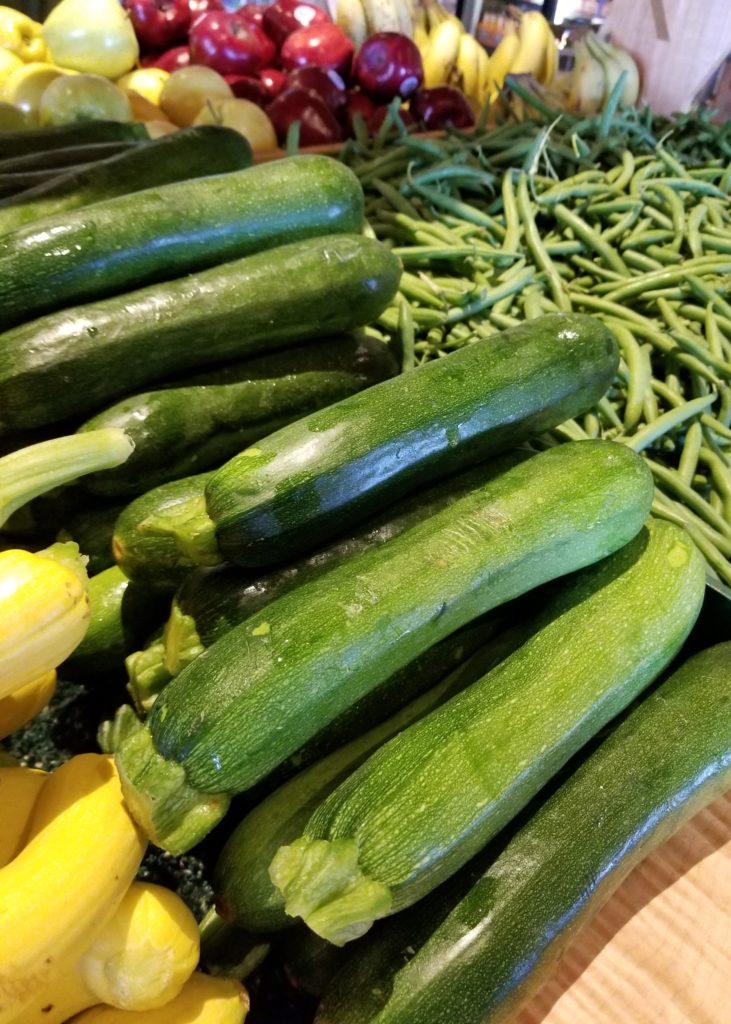 Shopping the Fall farmer's market can be just as fruitful (pun intended) as shopping in the summer.  In most of the US, this is the perfect time to find squash, zucchini, apples, Brussels sprouts, pumpkins, and gourds, as well as other heartier vegetables. Given the higher temperatures this year, you may also find that some of your summer favorites are still going strong.  If you're not sure what to look for in your area this time of year, check out the Seasonal Food Guide site for reference.
In the Fall, your local Farmer's Market likely has a lot of homemade and hand crafted goods at lower prices. Because they don't want to store it all winter, long, the autumn months are the perfect time to stock up on handmade canned goods for holiday dinners or gifting, to find local wines for hostess gifts, and especially for canned artisan jellies and jams to get you through the winter. Fall is also the time to find the freshest cider – and hard cider too, if that's your thing!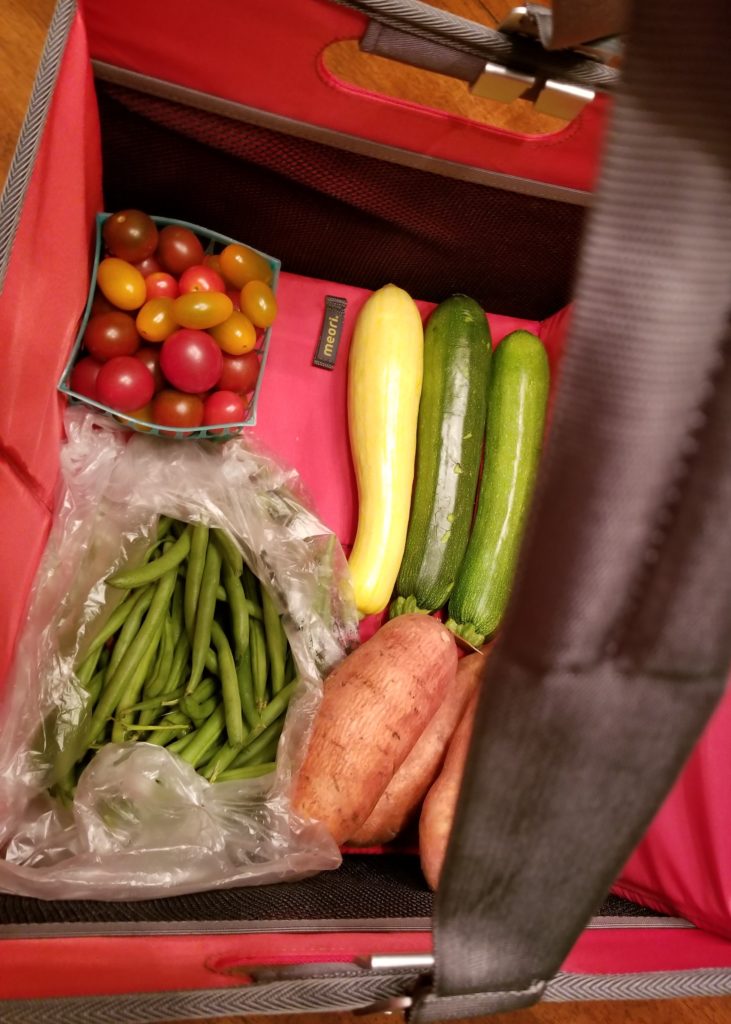 Here are 4 tips for successful Fall shopping at your local farmer's market:
Go early. The earlier you go, the better your selection will be. And if you're debating on whether or not you should buy something, remember that the item you're considering is likely to be snatched up by someone else quickly.
Bring cash. Many vendors don't accept checks or charge, so be sure to hit up the ATM on the way there.
Bring a good bag. Many farmers' markets don't provide bags, and if they do, they're thin plastic varieties that don't hold much and tear easily. Especially this time of year, the produce is on the larger and heavier side. Apples, potatoes, and squashes will break through a chinzy plastic bag, so be sure to bring along something sturdy and with enough room to hold all of your goodies!
I like to use the Meori Shopper Bundle when I visit my local Farmer's Market. It's perfectly sized at 12 3/5″"W x 10 5/6″"H x 14 4/7″"D, and can hold up to 65lbs of goodies. That's a LOT of broccoli!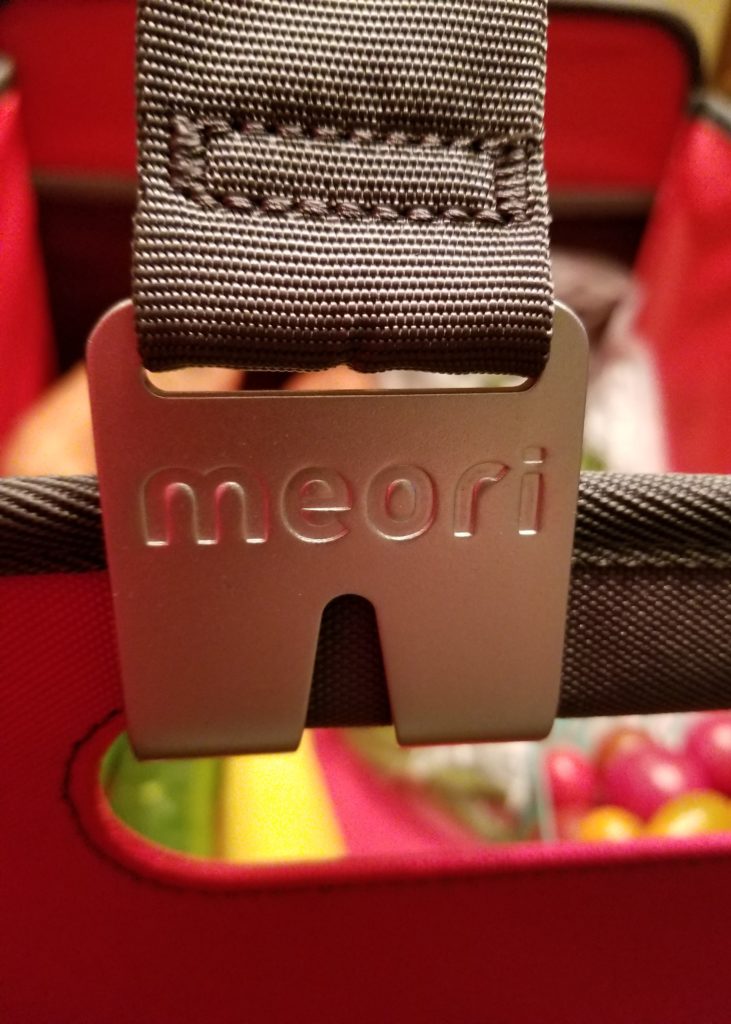 It also has 2 mesh compartments for holding other things, so you can stash items in there without worry of them banging into each other. The compartments are great for jellies and other glass jars. The box is made of High-grade, tear-proof, dirt-resistant polyester, and the strong nylon carrying handle ensures ease of use. I also really like the space-saving design – when I'm done, I simply fold the box/bag flat and put it in my trunk for the next trip!
Don't be afraid to haggle. This is the end of the season, and many vendors are willing to discount prices just so they can offload their inventory. Because most donate unsold items at the end of the season, they're happy to entertain offers. This is an especially successful tactic when buying in bulk.
Sometimes you'll find more at a Fall farmer's market than you would at one in the height of summer. You'd be surprised how much your local farmers still have to offer after the growing season is "over." Give it a try!