I've always been a fan of Harry Potter. With the release of the illustrated series upon us, it seemed like a great time to plan the perfect wizard party, right? The cool thing about wizard-themed parties is that they can be adapted to fit Halloween or any other time of year, really! A wizard-themed birthday party or even a just-because-wizards-are-cool party is always a great idea too! Magic knows no season!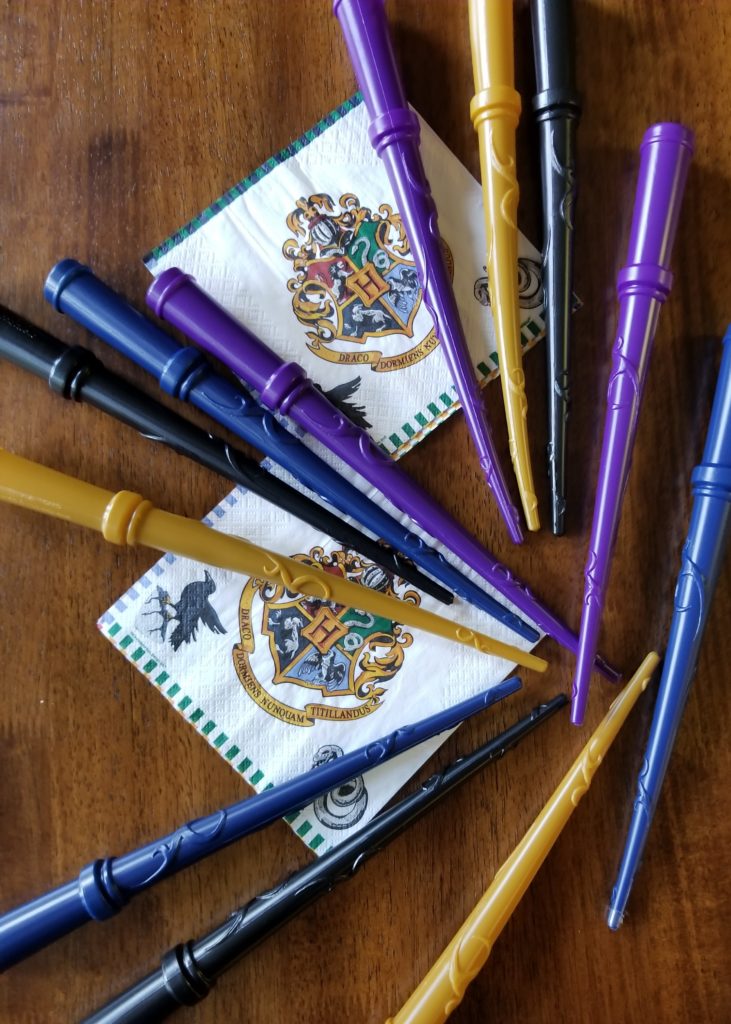 Check out these awesome party supplies! Guess where I got them? If you guessed Oriental Trading, you're right! Oriental Trading is my go-to for party supplies. Each time I visit their site, I'm amazed at the selection of high quality items they have. No matter what theme I've chosen, they've got a large selection of decorations and tableware to suit! Combine that with their amazing prices, and Oriental Trading leaves you with no reason not to have a party for every occasion! (Remember my cat's birthday party?)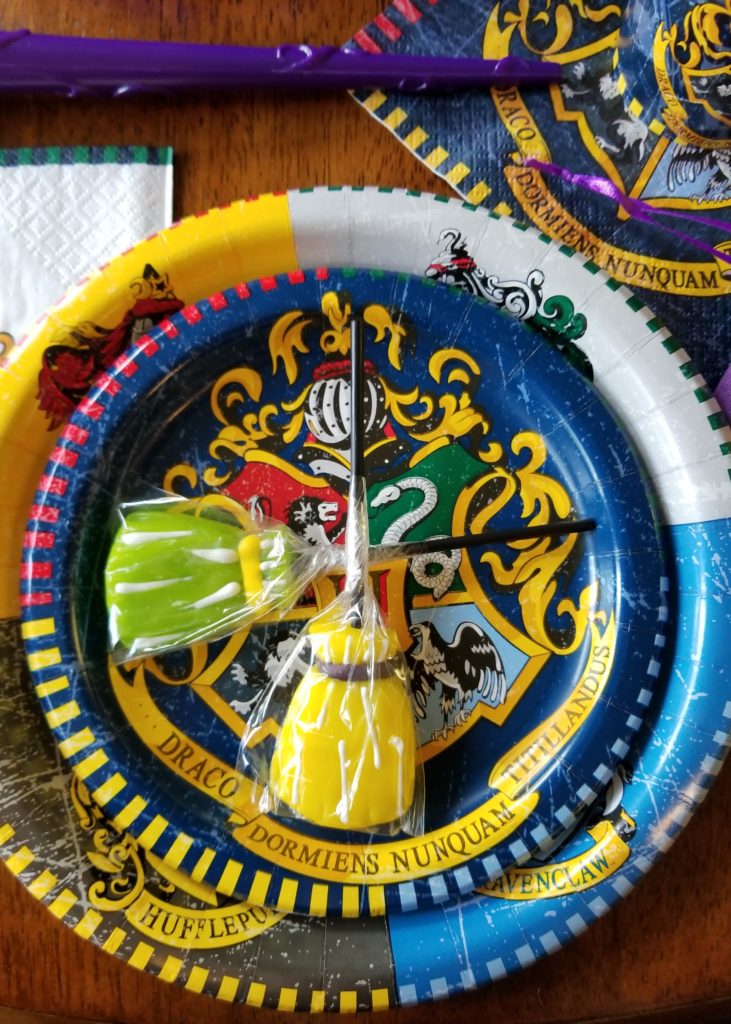 First, let's talk about the tableware. Oriental trading carries Harry Potter party supplies that include a matching tablecloth, plates in 2 sizes, napkins in 2 sizes, and cups. Whether you're serving lightning-bolt shaped treats or Harry Potter-themed cupcakes, your guests will love them!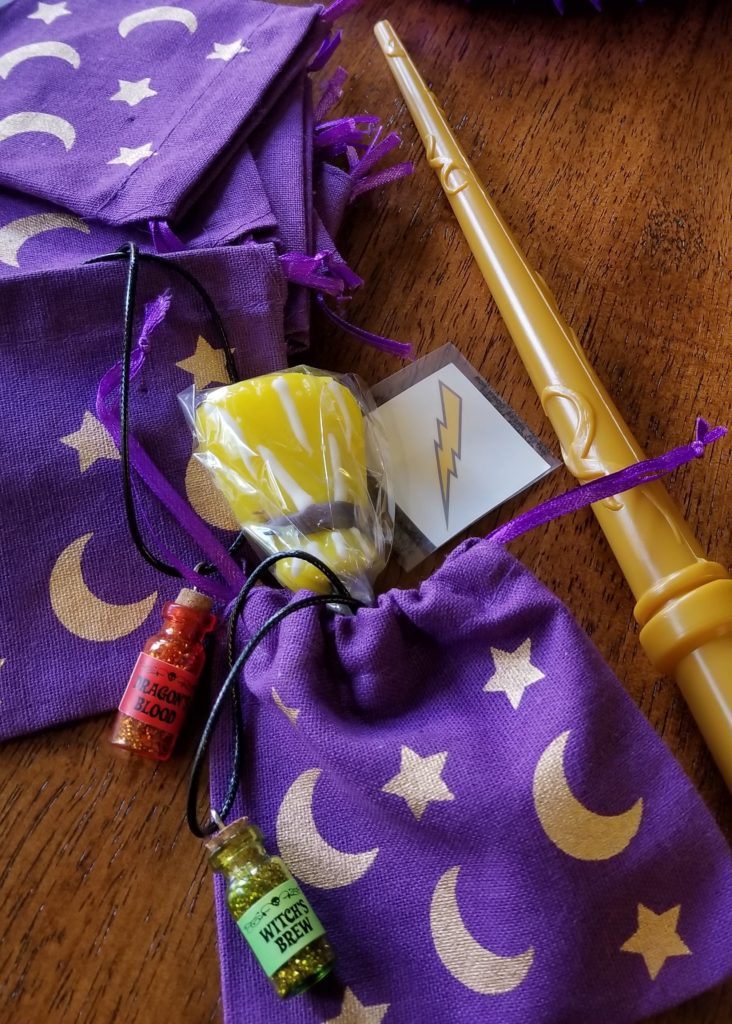 No party is complete without decorations, right? Oriental Trading carries lots of options, like Gryffindor, Hufflepuff, Hogwarts, and Slytherin wall banners, wizard hat centerpieces, and lots of Wall Jammer decals. I chose the Harry Potter Elements – Harry Potter 7 Wall Jammer™ Wall Decals to decorate with. I like that there are several different coordinating decals in the pack, making my decorating a little bit easier.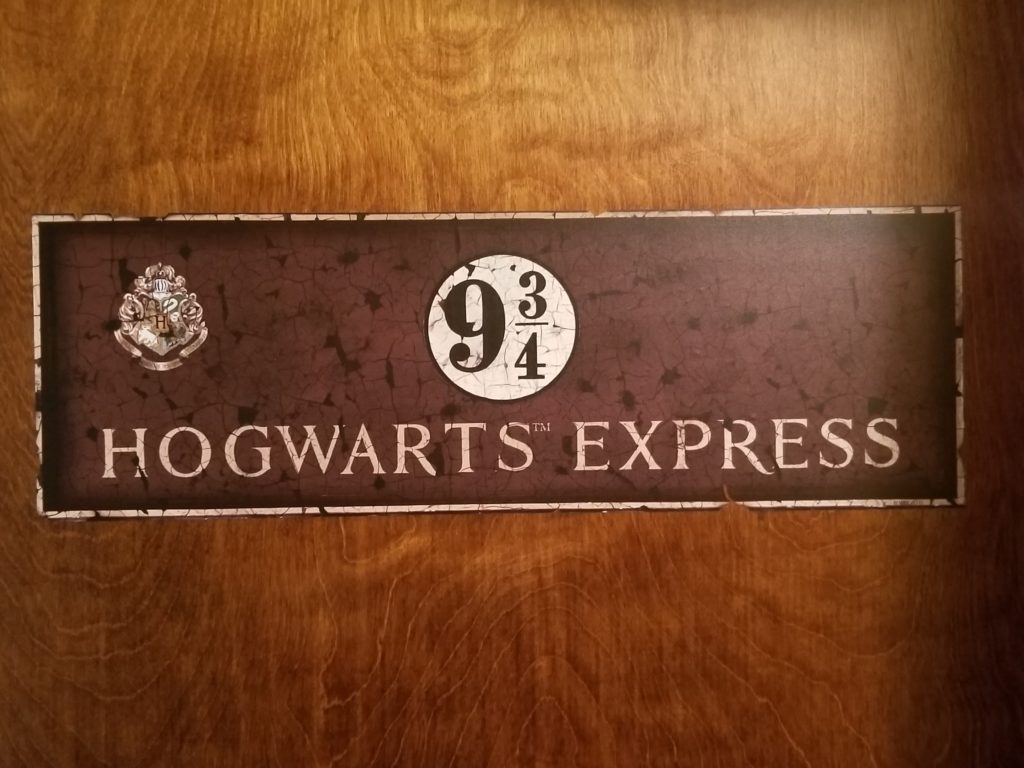 Because the Wall Jammer decals are removable, you can decorate for the party and then offer them as a door prize later.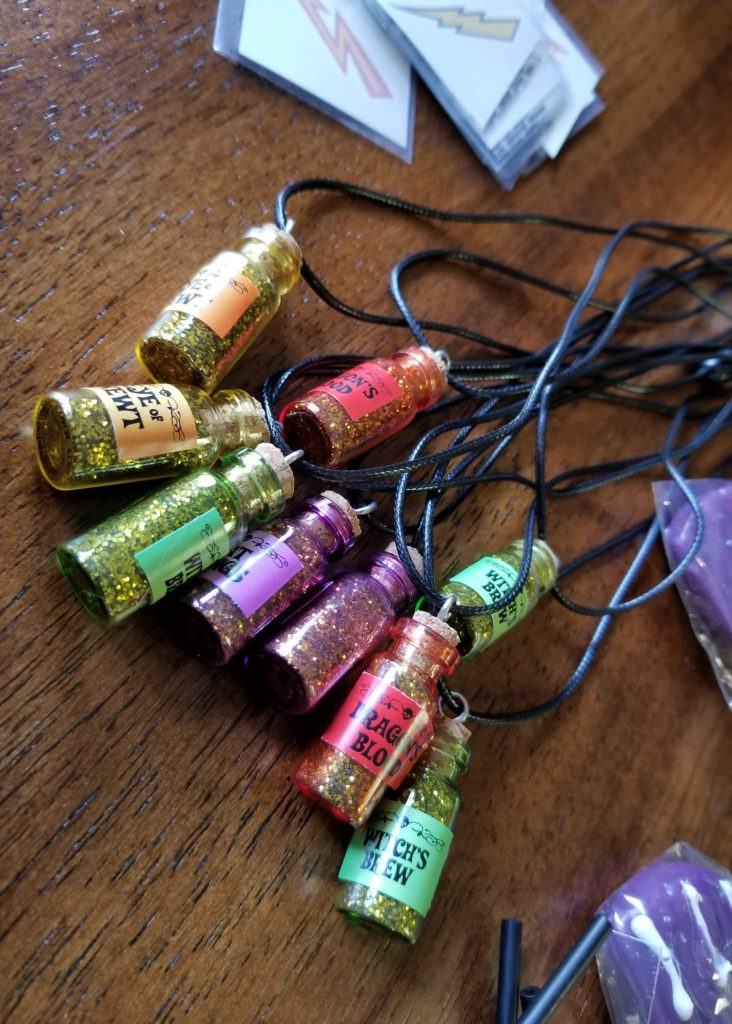 You may want to get an extra pack for your own Harry Potter fan – and don't forget to include something else, like maybe one of the wands Oriental Trading offers. There are quite a few options for wands, including one for Hermione.  Both the wands and Wall Jammer decals make nice party favors, too!
At your party, you may want to open an impromptu wand shop where the wand will choose the owner just as in the film.  Have a family sit at a table and pass the wands out with some words of advice taken from the Harry Potter books or create cards to put with each want that talk about what magical components it has.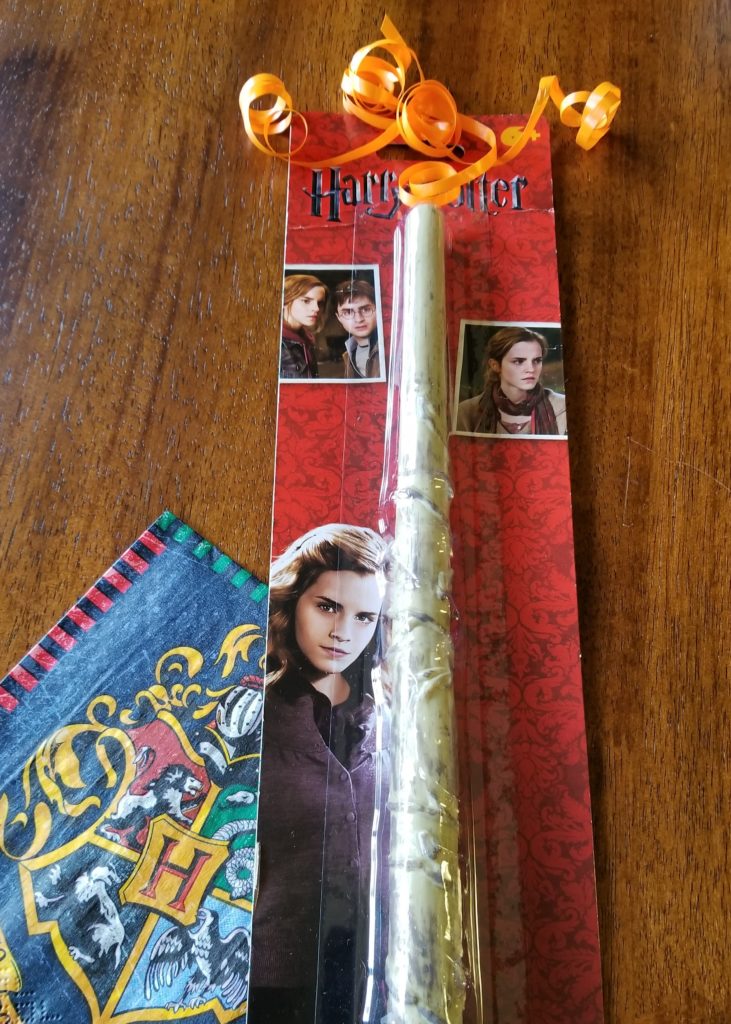 Speaking of favors, I put together some Harry Potter-themed favor bags. Each Wizard Mini Favor Bags included Lightning Bolt Temporary Tattoos, Potion Necklaces, Wizard Wands, and Broomstick Lollipops. They were a pretty big hit!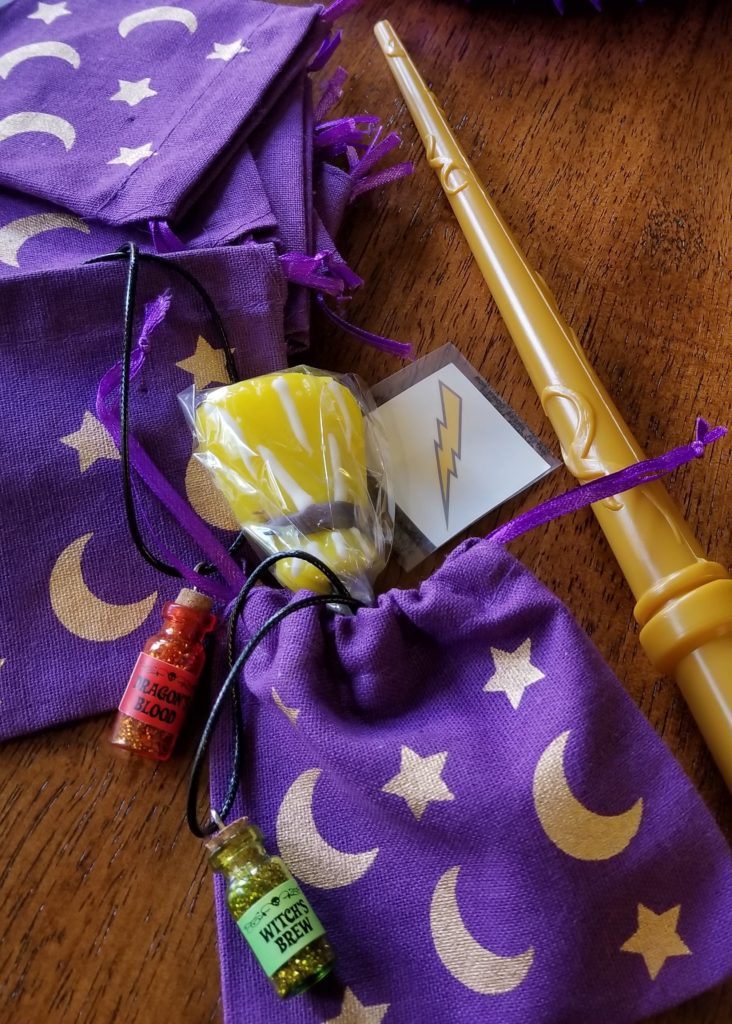 Thanks to the "magic" of Oriental Trading (see what I did there?), our Harry Potter-themed party turned out wonderfully. The décor was great, the guests had a great time, and it was well worth it. Now, if I could only get this Quiddich broom to sweep the floor…