Feeding a large family is no easy task!  Whether you have growing teens (like me,) who gobble up groceries faster than you can feed them or you are planning a big event, one of the most expensive items in your budget is likely meat.  Thanks to our partnership with Zaycon Fresh, I have discovered a new, budget-friendly way to stock up on farm fresh meats that's designed for families just like us!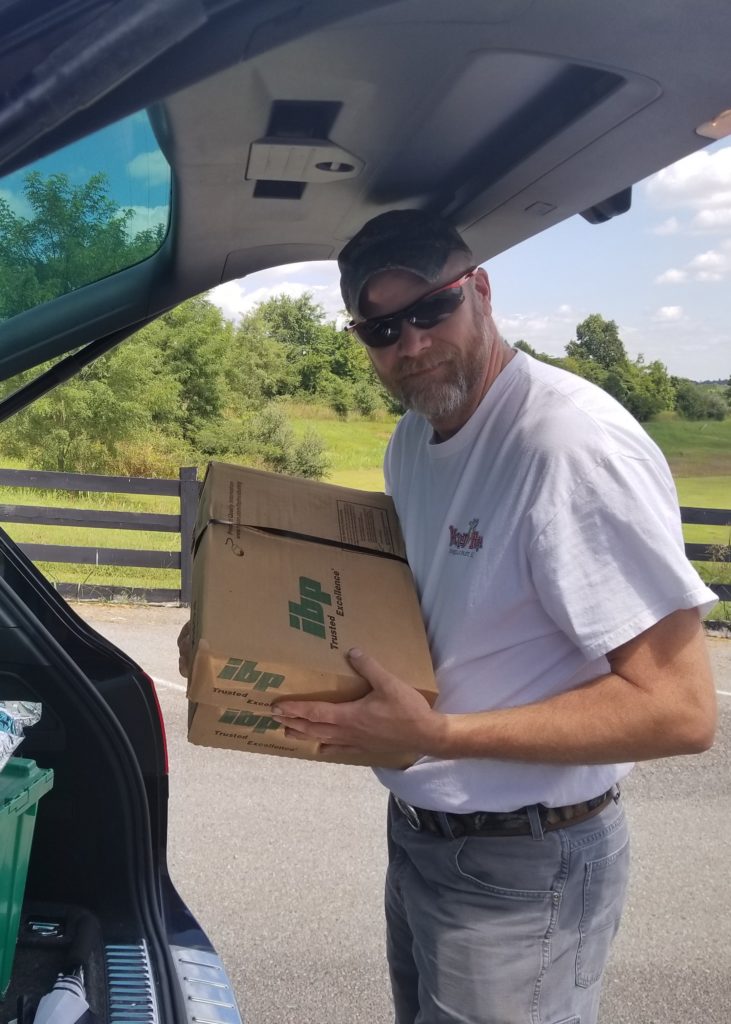 Have you heard of Zaycon Fresh? It's the way many families across the country are getting bulk farm fresh food at great prices. In a nutshell, you shop online, sign up for a sales event, and then show up at the event with your order confirmation. You then pick up your order, go home and enjoy! It's really that easy. Check out this adorable video with more details.
We ordered pork tenderloin this time; however, other items that you can purchase from Zaycon Fresh include boneless skinless chicken breasts, Kansas City strip steaks, turkey breast, roast beef tenderloin, chicken waffle bites and more. There is truly quite a large selection of farm fresh meats at amazing prices.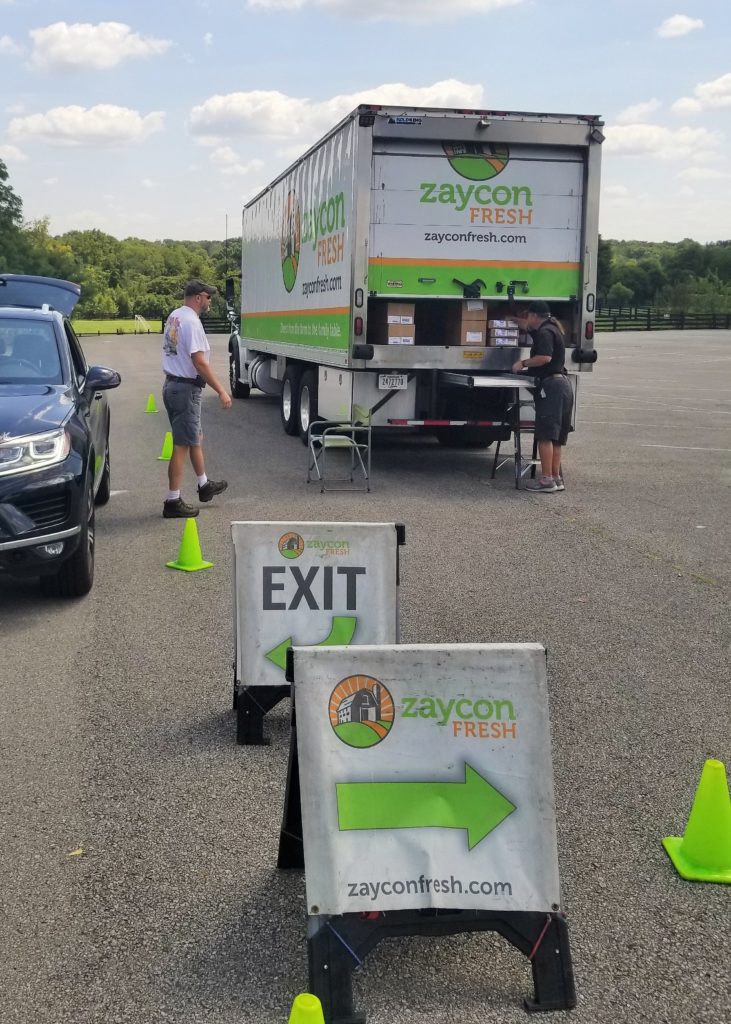 We ordered 32 lbs. of pork tenderloin. It sounds like a lot, but really isn't much in the grand scheme of things. We do have two teenage boys, after all! That said, even if you live sans teens, there are many things that you can do with your extra food. The easiest thing to do is to store it in the freezer to enjoy it at a later date. Pork is so versatile that it works well in any season. Part of this order might become pulled pork sandwiches or pork fried rice in a month or so.
Ordering from Zaycon Fresh is also the perfect way to pick up your holiday dinner fare at a great price. Do you make freezer meals? Why not use the service to simplify your freezer meal cooking? If you don't have room in your freezer, consider splitting your order with a friend or neighbor. You might even want to donate some to a local food pantry.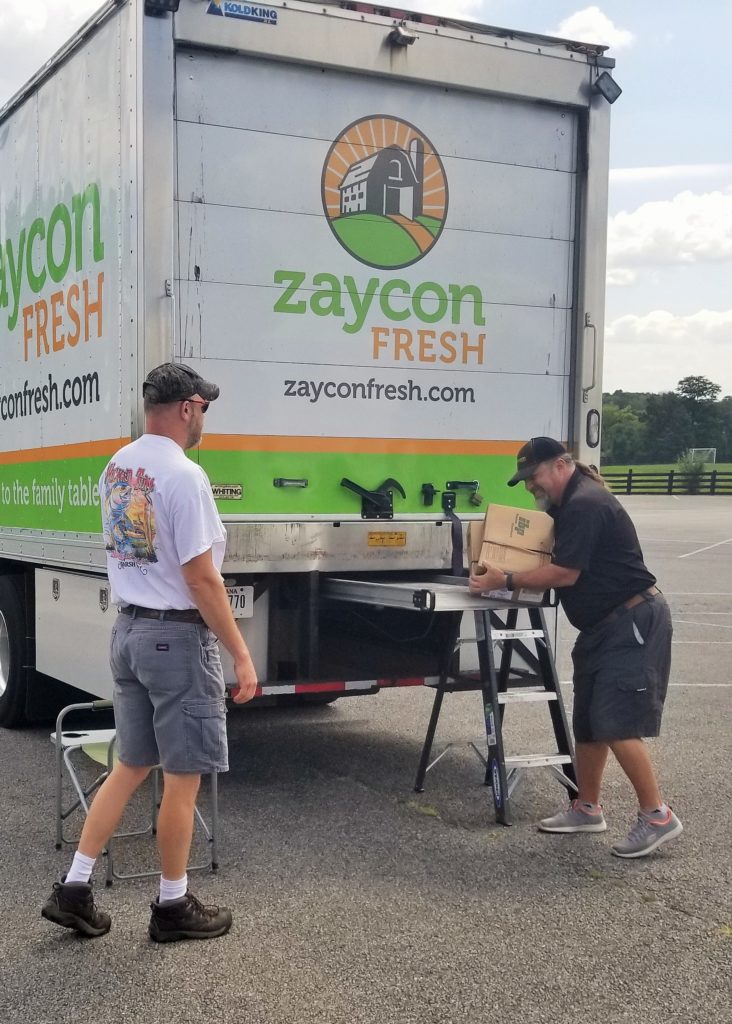 The price is great, but the service is also convenient. It's not such a big deal now that the kids are bigger, but when they were little, the last thing I wanted to do was go grocery shopping! Active children get bored quickly browsing through the meat selection. Let's not forget the part where they like to poke holes in the plastic of every single tray of meat! (And here you thought your kids were the only ones…) Thanks to Zaycon Fresh, you could have 18 kids with you and all you have to do is get to the event – or send someone else to pick up your order. The staff even loads it into your car for you!
Because it comes directly from the farm, the meat is incredibly fresh. If you get your meat from your local grocery store, it's already come from a few different places. It starts at the farm, then goes to the packing warehouse, and then to a distributor warehouse, who sends it to a chain store warehouse, and then to the meat department of the store in your town. That's a lot of traveling (it could take weeks!), and each of those places marks up the price. Zaycon Fresh meats go from the farm to your door in a matter of days.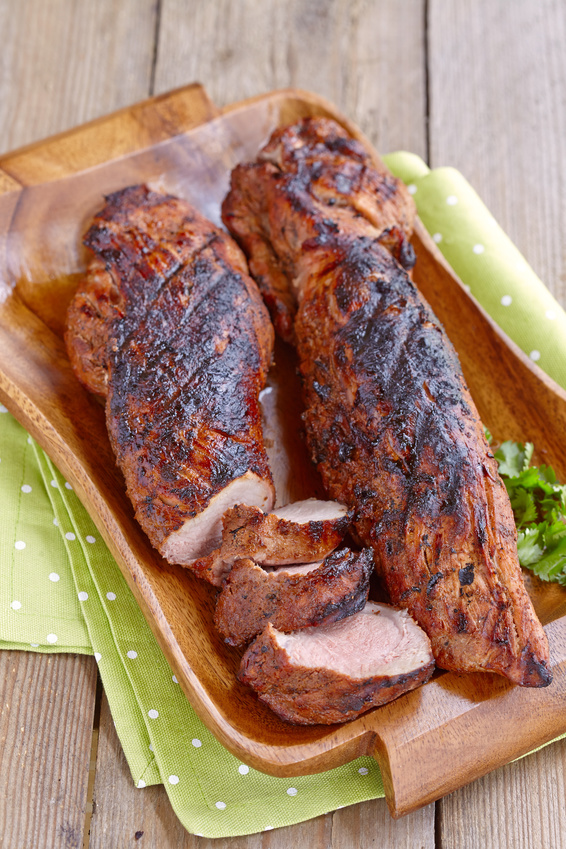 Zaycon Fresh is available in over 1200 locations nationwide and continually growing. I'm looking forward to them coming back to my area and have already placed a new order.  Check out their website for the next event near you!