Let's talk back-to-school and lunchboxes made easy!  This blog post was sponsored by Horizon Organic, but the opinions are all my own.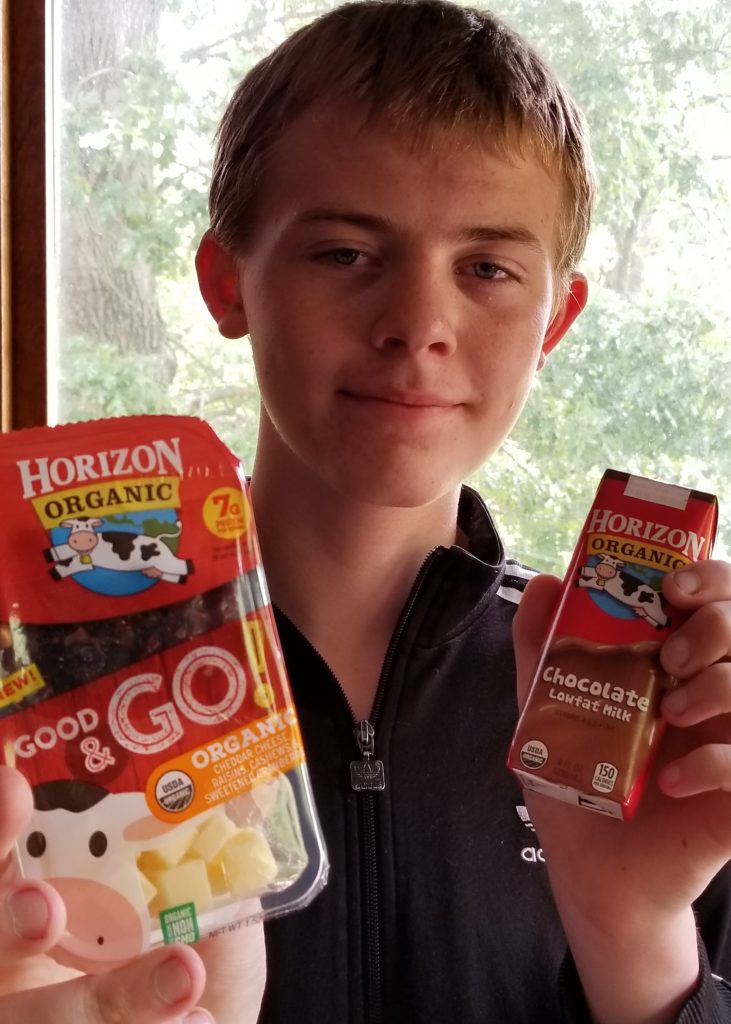 I can't believe it, but it's almost time to start packing school lunches again.  As we gear up for another 10 months of trying to fit something healthy and delicious into a brown bag every morning, I've been thinking of some ways to make lunches a little bit more exciting and easier to manage.  Any time I can save during the school year is certainly a blessing!
The first thing I do to help pack our lunchboxes is to stock up on my son's natural and organic food favorites like Horizon Organic Single Serve Milk boxes and Horizon Organic Mozzarella String Cheese.  Kroger is our go-to as I always find everything I want and new and exciting products to try in the Natural Food Department.  It's easy to recognize by the bright green "live naturally" signs throughout the store.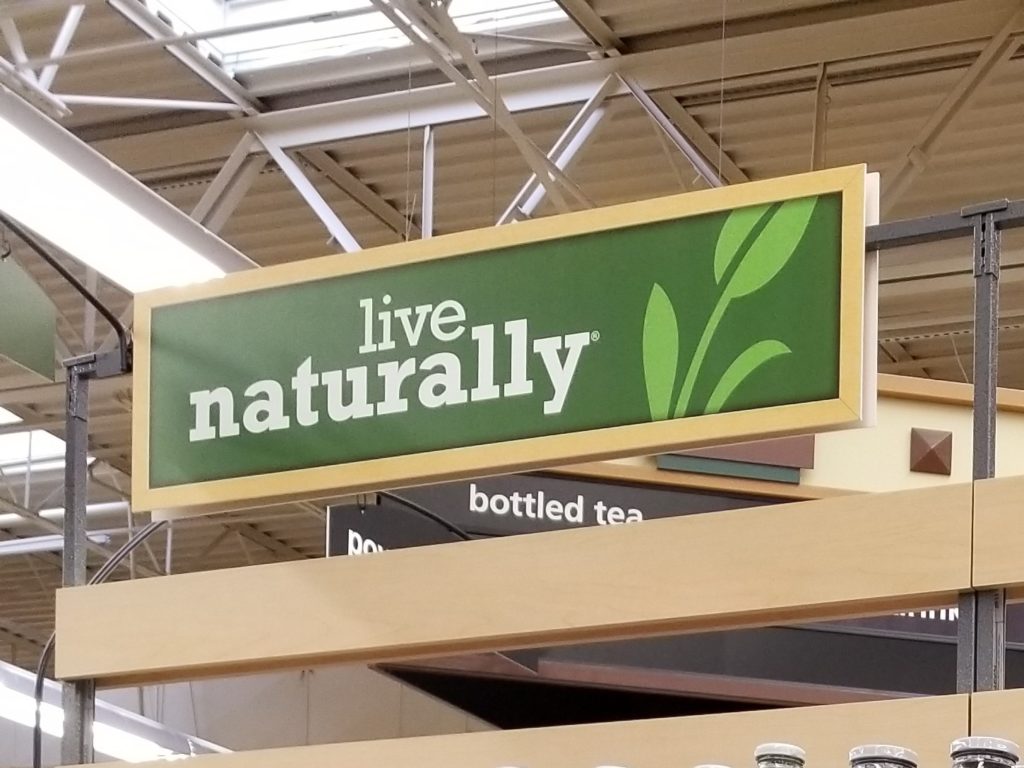 I love that our local Kroger has chosen to integrate natural and organic products throughout all the aisles rather than reserving a few aisles.   While I love the dedicated space sections, too, I find it easier to be able to look for and at all product offering together – for example, having all the snack cracker selections together in the same aisle location.  Makes my shopping experience quick and easy to navigate.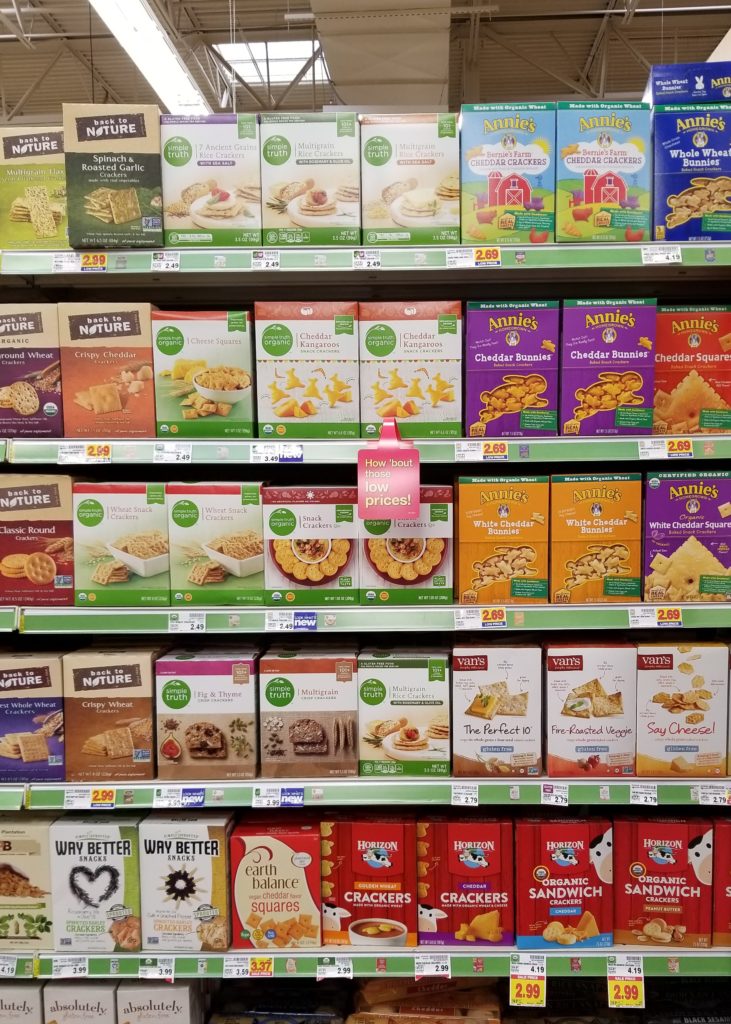 Once I have all my son's favorites stocked up and some fresh produce on hand, I like to add a little creativity to the menu.  These are some of my top lunchbox tips and tricks that have worked well throughout the school season.  I hope they inspire you and help make your lunchboxes easier to pack!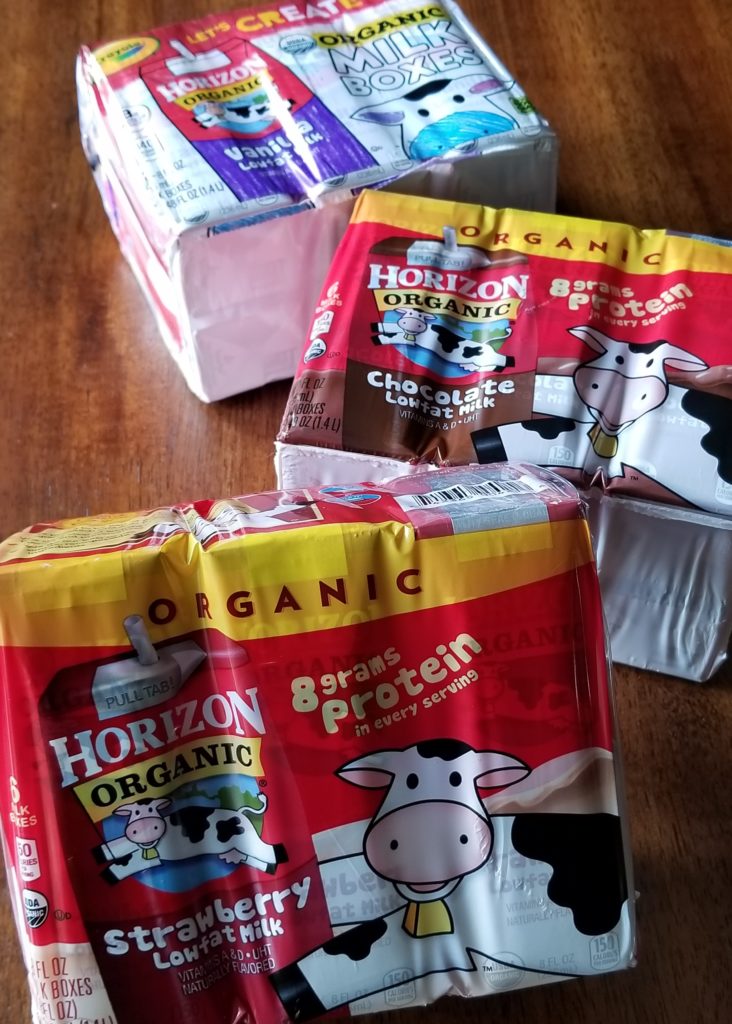 Themed lunches. If you do a different theme every week, you'll only have to come up with approximately 36 themes, depending on which state you live in. I'm kidding. Partially. There really are 36 weeks in a school year in most states, but there isn't any reason not to repeat lunch themes. If you repeat each theme 6 times throughout the school year, you only need 6 themes. Better already, right? Here are some ideas:
Around the World – each day features a different cuisine. Chinese, Mexican, Thai…this is a fun theme because you can change it up any way you'd like, and it gives kids a little bit of culture along with nutrition.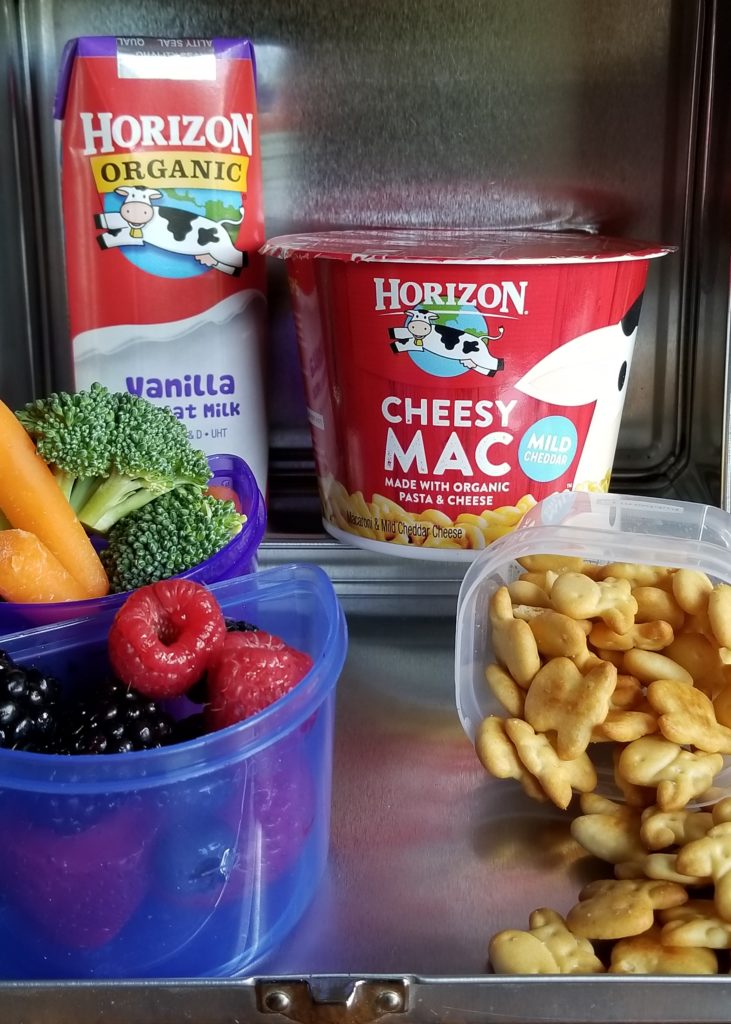 Comfort food day can be a super quick and easy idea.  Pick your child's favorite cup of comfort like Horizon Mild Cheddar Cheesy Mac and then round the lunch out with fresh produce options, milk and a snack.
Tortilla week is another idea. You could make soft taco sandwiches in a different style every day.  Or fill the tortillas with a variety of sandwich favorites to make wraps for each day of the week.
Want to go bread free?  One of my go-to lunch items that my children simply love is when I make "mock-ham and cheese wraps" by wrapping organic ham slices around Horizon Organic Mozzarella String Cheese.  (Just remove the wrapper from the string cheese, wrap a slice of ham around the string cheese, cut them in half and stack in a lunchbox dish and viola!)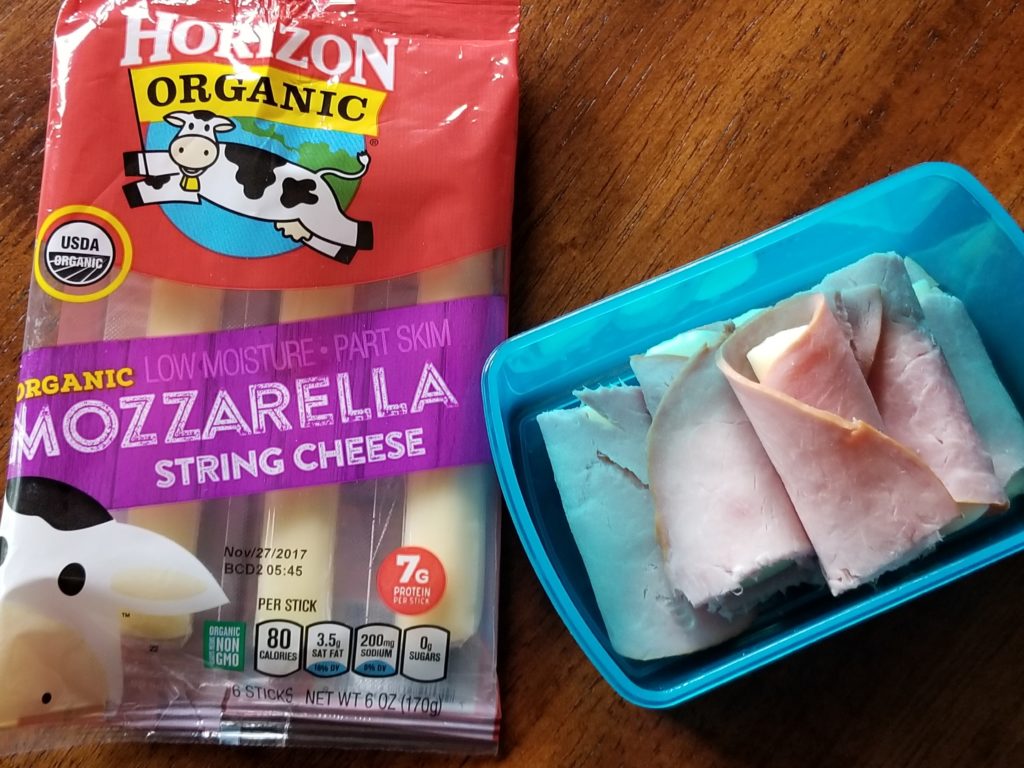 Pizza week is another favorite. Anything can be a pizza! How about peanut butter "sauce" on a rice cake "crust" with shredded coconut "cheese"? Yum!
DIY lunch week – you put all the ingredients in separate containers, and the child can build their own sandwiches or salads as they see fit.
Zoo week – each day features a different animal-shaped food art, or sea week, where the food is shaped like sea life. Check Pinterest for ideas – you can turn food into just about anything!  And of course, Horizon Cheddar Snack Crackers cow shapes are perfect for animal or farm week.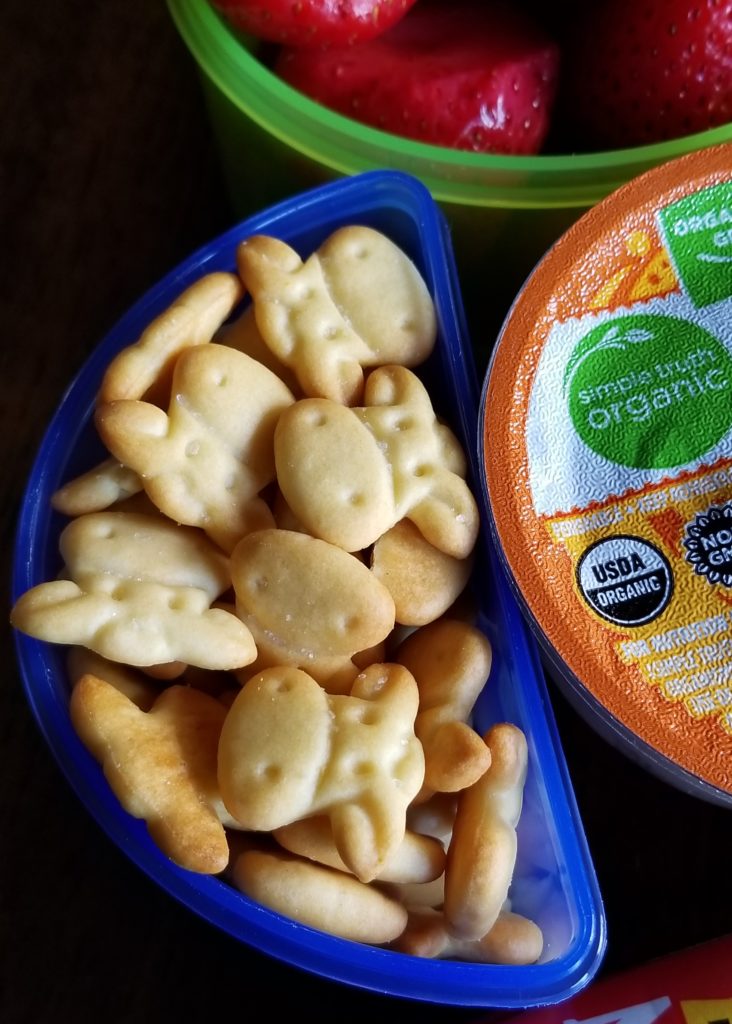 Don't limit yourself to lunch foods. If your child wants whole grain pancakes or a tub of hummus for lunch, go ahead and let them have whole grain pancakes and fruit or hummus, crackers and veggies. As long as they get the nutrition they need, it really doesn't matter if pancakes are eaten at 7am or noon. Need another weekly lunch theme? Try Breakfast week!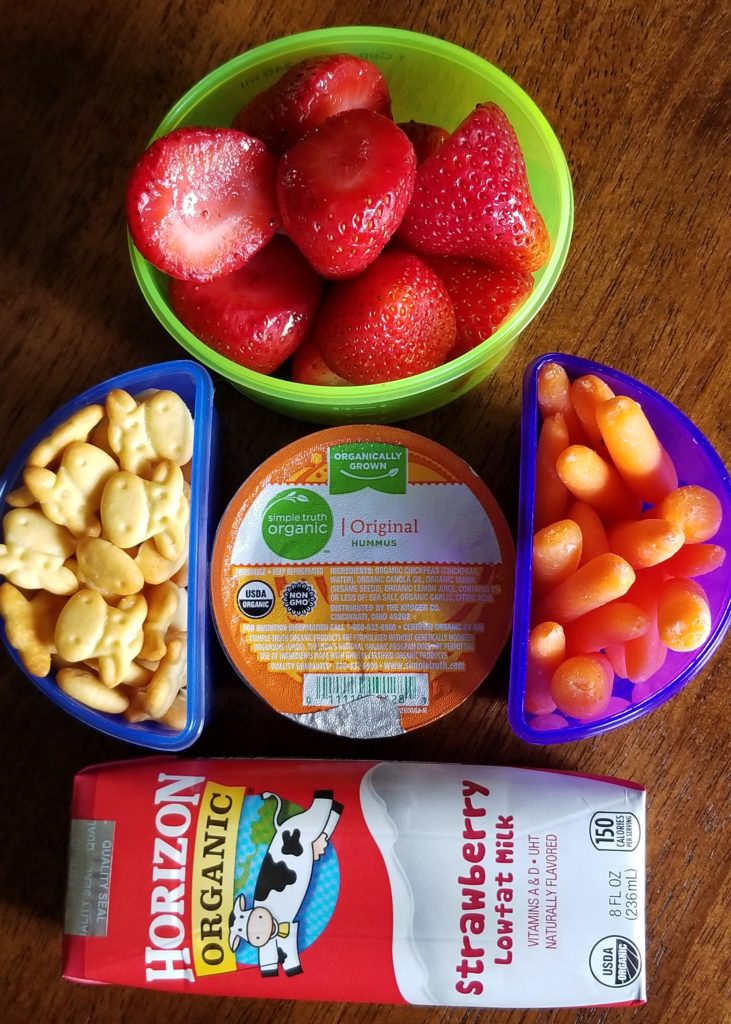 Ask for input. It's really that simple sometimes. "I'm going grocery shopping – is there anything special you'd like for your lunches next week?" will often be answered with something similar to "Yes. Joey had tangerines on Friday and they looked so good. Can we get some of them?" However, sometimes the answer will be "Yes. Lollipops." You're still the mom. Just because they ask doesn't mean you have to grant the request!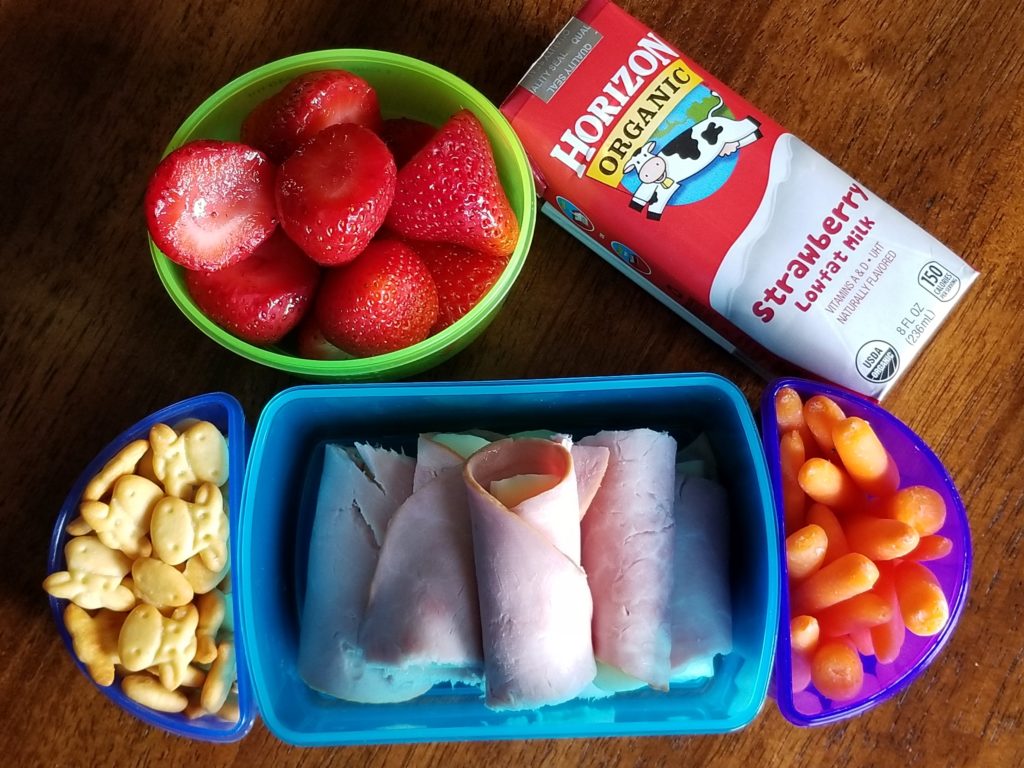 Most importantly, relax and have fun with it. You're preparing meals before the sun comes up. Do the best you can and realize that once in a while, you're going to wake up late and have nothing on hand but a PBJ and a granola bar. That's totally okay too. You've got 35 weeks and 4 days to make up for it with more creative lunchboxes!
This is a sponsored conversation written by me on behalf of Horizon Organic. The opinions and text are all mine.