Spring, Summer, Fall – no matter the time of year, my family and I are always ready to celebrate picnic style!  Thanks to my partnership with Bob Evans Restaurants, I'm sharing our recipe for a perfect picnic.  This is a sponsored article, but as always, all thoughts, opinions and love of family picnic celebrations is that of Rural Mom.
The casual style freedom of a picnic allows for our all favorites to shine.  Family, food, and fun are simply the order of the day and everyone is guaranteed to have a great time!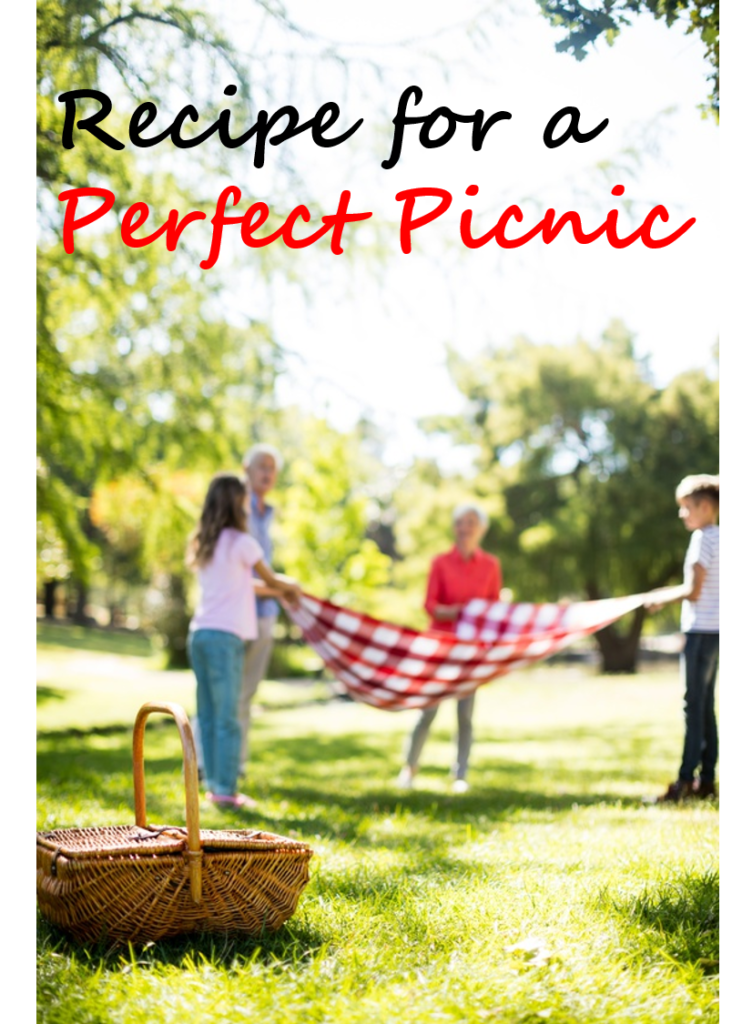 We don't really need an excuse to celebrate.  Indoor or outdoor, we have a stream of impromptu and planned picnics throughout the year.  What makes our picnics so great?  Why do we love them so much?  In truth it all comes down to family.
Whenever you gather your family and friends in a setting that's sure to inspire conversation, laughter and good times, it's nothing short of a blessing.  What better way to pass the day or share a great meal than with those you love?
Because of their ease in creating a quick venue, picnics are a wonderful style of celebrating both everyday moments and major milestones.  You can go to a lot of fuss with prepping gourmet goodies, but I find that my family enjoys straight-forward farm fresh dishes and sides.  We use the seasons and produce to guide us in putting together an amazing meal with little prep and choose to spend our time enjoying each other's company, rather than spending hours in the kitchen.
Some of my best dishes are so quick and easy to prep, truly showcasing the flavors of our farm.  Like my (most requested summer recipe) Cucumber and Green Bean Salad.  This salad takes seconds to prepare but delivers amazing flavor.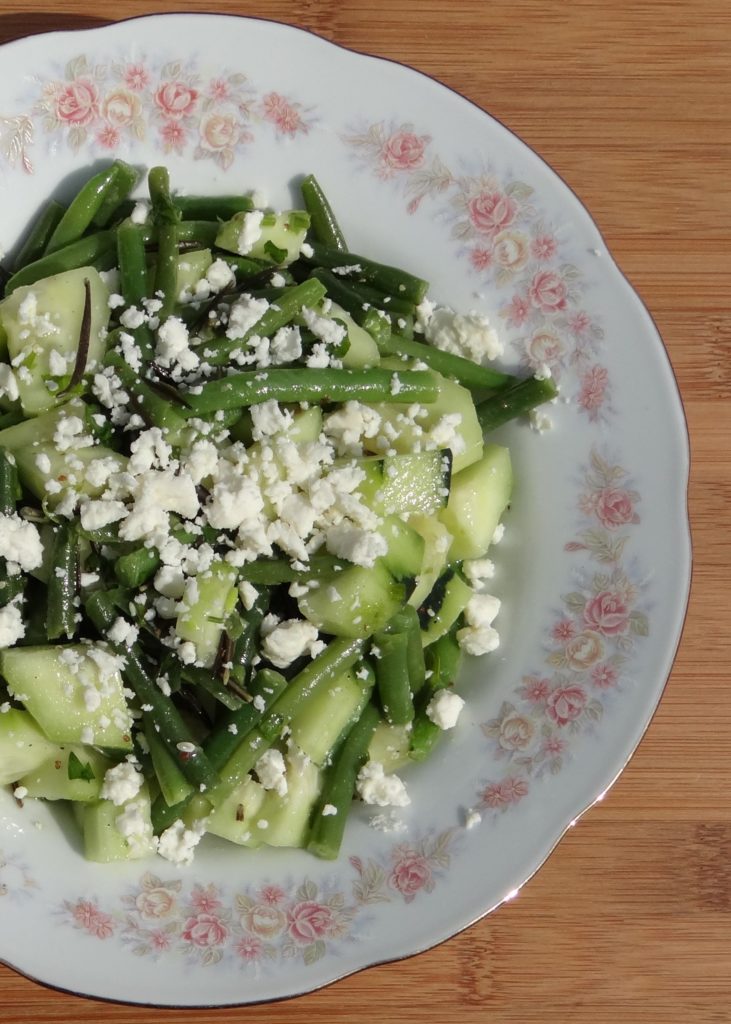 Cucumber and Green Bean Salad Recipe
Serves 4
4 cups green beans, ends cut and halved
1 cucumber, peeled and chopped
1 green onion, chopped fine
2 Tbsp fresh rosemary, chopped
2 Tbsp fresh parsley, chopped fine
1 tsp lemon juice
½ tsp English mustard
¼ cup olive oil
½ cup feta cheese
½ cup water
Salt and pepper
1. In a medium saucepan, over high heat, add water and rosemary and bring to a boil.  Reduce heat to medium-high. Cool green beans for 5 minutes. Remove from heat and drain.
2. In a small mixing bowl, add onion, parsley, lemon juice, mustard, olive oil and a pinch of salt and pepper. Whisk until dressing ingredients are fully incorporated.
3. In a large bowl, add green beans and cucumber. Pour dressing over beans and cucumbers, toss until vegetables are coated with dressing. Add feta cheese, gently toss. Serve portions in salad bowls.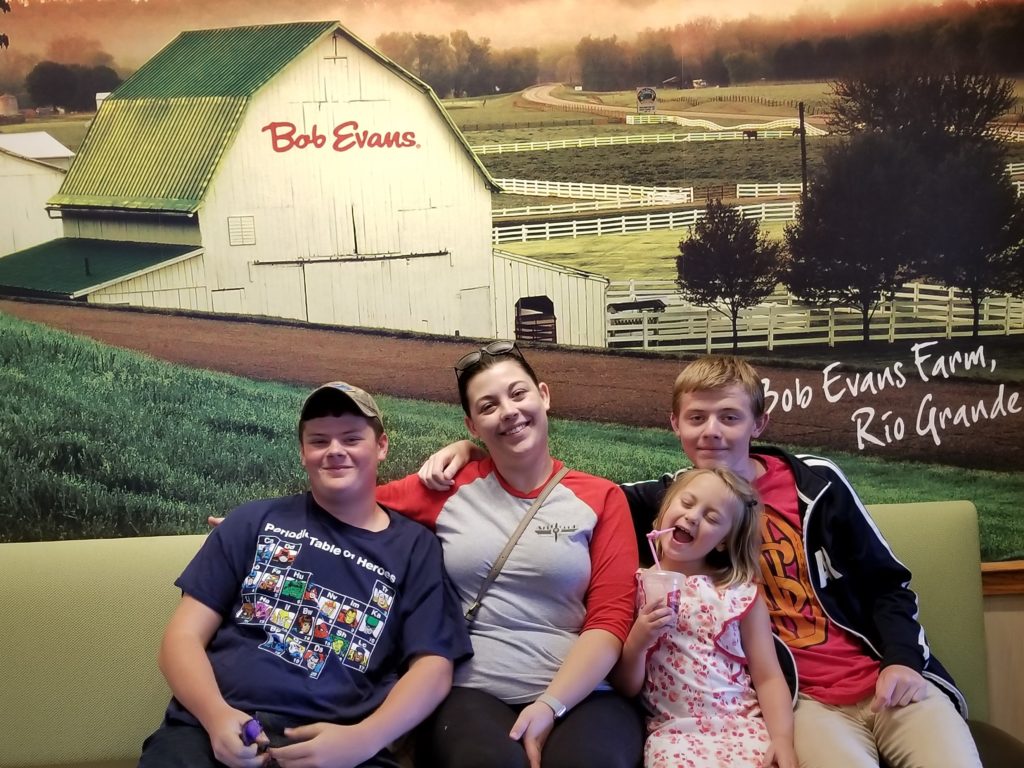 Recipe for a Perfect Picnic
If you provide the picnic, the fun will be sure to follow.  There isn't a single recipe for fun but there are plenty of things you can do to enhance the experience:
Keep some conversation starters handy.  Think about ways to get the chatter flowing.  Ask everyone how their summer is going, if they've taken any fun trips, or if they are making plans for upcoming events like the solar eclipse.  If no one is talkative, start the convo by sharing a funny anecdote or reminiscing about a fun family event from the past.
Set up activity areas.  If you are picnicking outdoors, bring along balls, frisbees, sidewalk chalk or other items that easily lend themselves to family-friendly activity time.  If you are picnicking indoors have crayons and paper on hand for coloring, games boards or cards for playing and toys for the little ones to occupy themselves with.  Consider team sports, too.  If you have a large crowd, playing tag, football, baseball, horseshoes and even tag-team races can create some wonderful memories and uproarious times!
Have a hydration station.  One thing that's often neglected in planning, especially for outdoor picnics, is adequate beverage selections.  Be sure to have plenty of water coolers and beverage options for your picnic guests.  Think of it from a restaurant perspective – your meal is always better when your drinks are refilled before you even have to ask!
Make sure you have a comfortable space.  Don't rely on your guests to bring adequate seating options, make sure to remind them and always have extra chairs, blankets or other comfortable arrangements available.  No matter how good the food and fun is, no one likes to spend their time at a picnic sitting in an uncomfortable spot!
Dessert is also always a must-have.  From a simple bowl of fresh strawberries to a delicious strawberry pie, everyone love to end the picnic on a sweet note.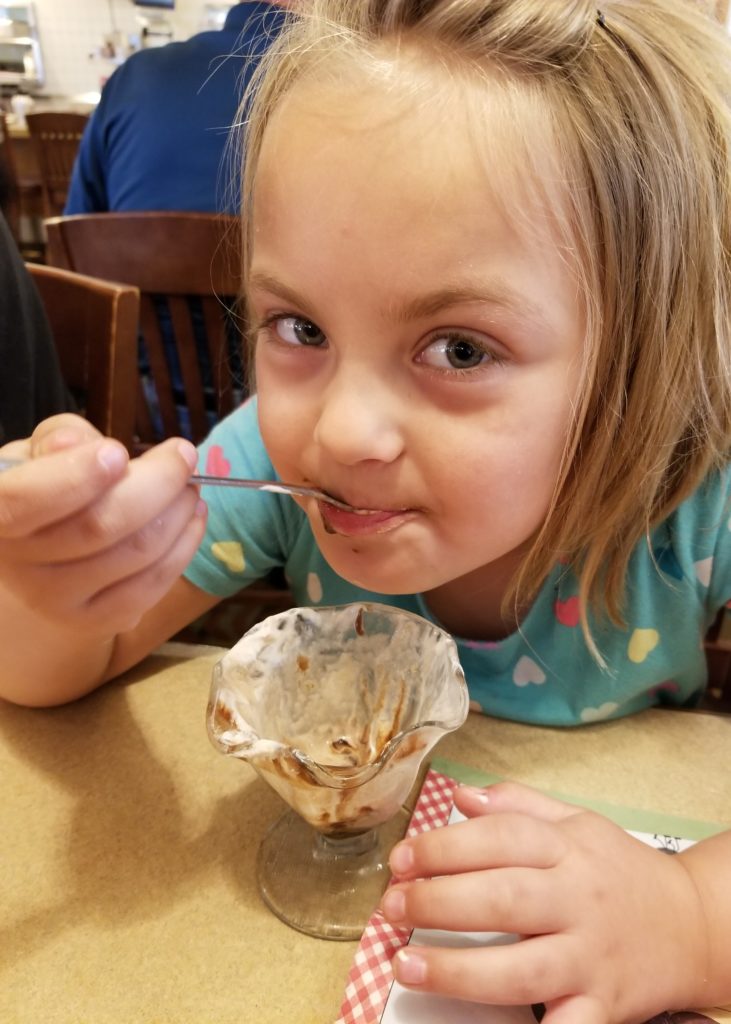 If you are seeking a really relaxed experience for both host and guests, make your picnic plans at Bob Evans!  After sports games, shopping or just because, my family and I love to head to Bob Evans Restaurants for their picnic menu and relaxed fun atmosphere.  Check out our most recent gathering:
There's something so refreshing about having a farm fresh picnic style experience at Bob Evans.  No planning involved!  Just show up and enjoy the great food, great times and amazing desserts!
How do you prefer to picnic?  Do you have a favorite recipe or venue?