Do you have a sweet tooth? Often it's better to stop fighting it and have a little sweet indulgence. Unless you've got a medical reason not to indulge every now and then, cravings are generally the body's way of saying it needs something. I'm not suggesting you eat a half gallon of ice cream and 4 cupcakes before lunchtime, but a sweet treat, in moderation, can sometimes be just what you need to brighten your day.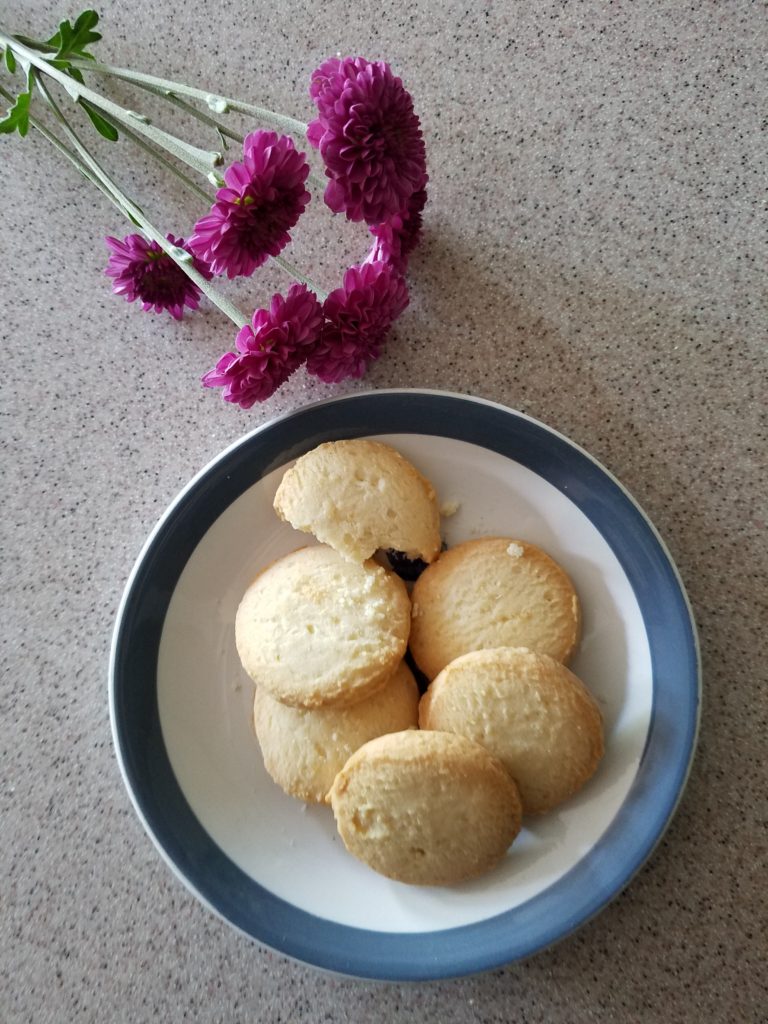 The tough part is drawing the line. Since most treats come in packages of more than one, you've got to have the willpower to stick with just one cookie, cake, or piece of candy. Most people are likely to eat more than one in a package of many – myself included.
If your sweet tooth causes you to over-indulge a bit too, I've got a great solution! The Sweets GiftBox is a subscription box that allows you to treat yourself and satisfy cravings without taking it too far. Because there are individual servings, you really can have just one treat!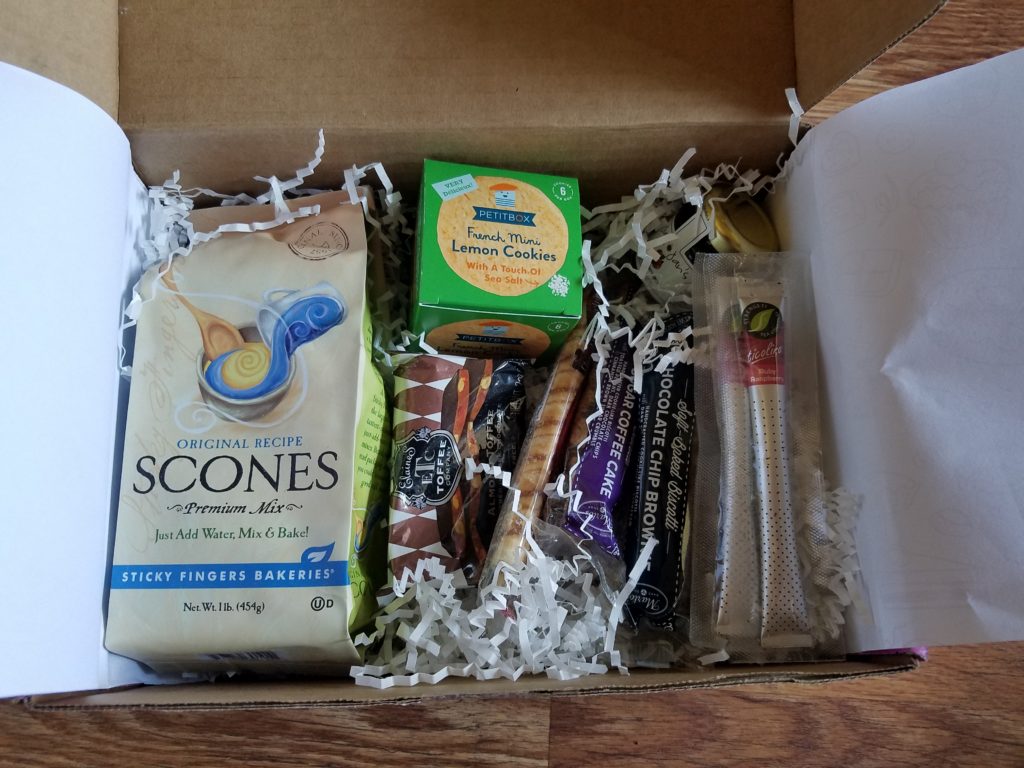 Each box comes with a theme – the themed box I received was "A Taste of Europe." It was filled with treats from England, Belgium, France and Italy. Each month the theme changes, so you're constantly anticipating the next box! I love surprises like that!
Regardless of the theme, the monthly subscription box contains 4 to 5 treats with varying textures and flavors. Your box will contain things like gourmet chocolates, cookies, and artisan candies. A quick peek at the website shows a few past boxes – I see some salt water taffy, some popcorn, and pumpkin flavored goodies too! Each month the surprise is different, but always delicious!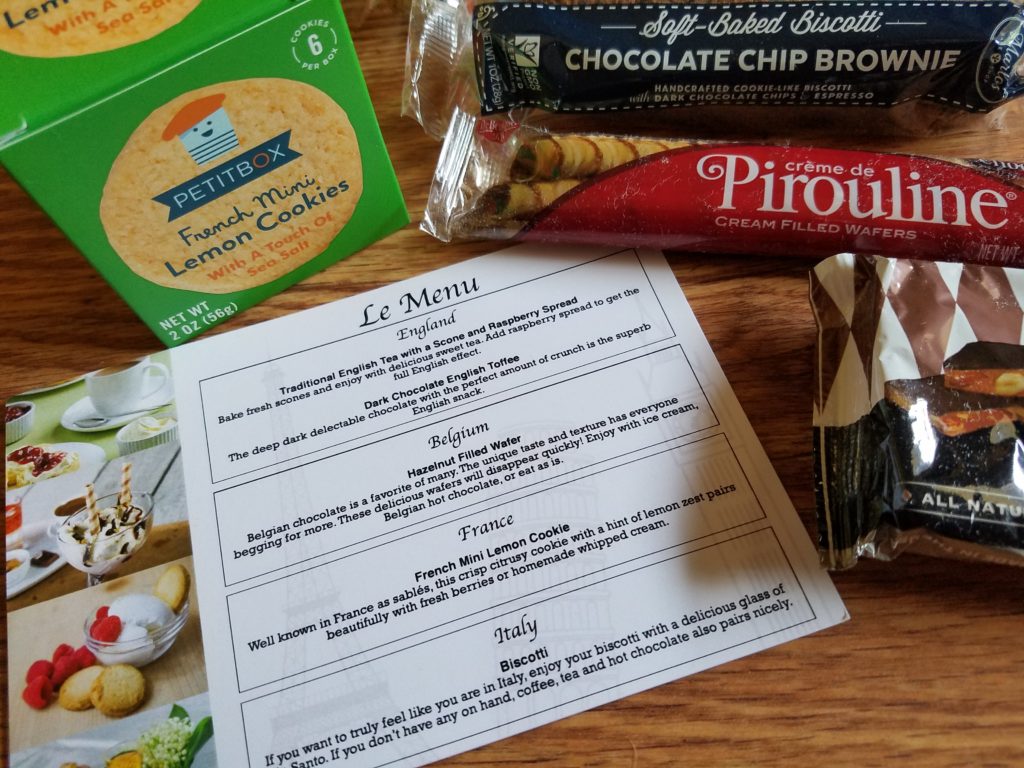 Another thing that really rocks about this box is the price. Especially because the boxes contain so many gourmet, imported, and artisan items, $25 a month is a very reasonable splurge! The price also makes the Sweets GiftBox a smart gift idea. You can purchase one box, a monthly subscription, or choose the gift-a-box option to send one to someone who you'd love to spoil a little. Perfect gift recipients include college students, teachers, friends who could use a little extra love, and anyone else who would enjoy a few sweet treats!
I know I said before that this box won't let you over-indulge, and it won't. However, if you got a box you absolutely can't get enough of, you can go back to the site and re-order more. It's perfect if your family members like to swipe some of your sweets!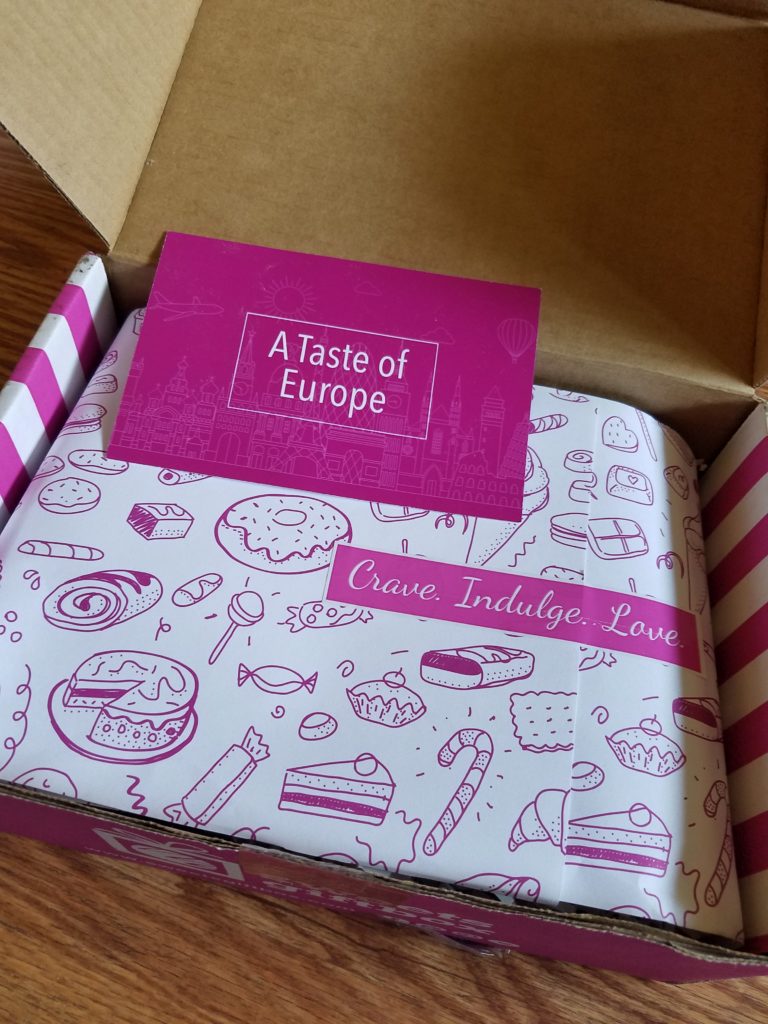 The Sweets GiftBox is one of my favorite new subscriptions. I'm super excited to see what comes next!