Here's something you may not know: According to CDC.gov, more than 6 million children are affected by asthma. If your child is one of those 6 million, you know that it's closely entwined with allergies. As a matter of fact, it's estimated that up to three quarters of the 22 million people in the US with asthma also have allergies to things like pollen, pet dander, dust mites, and cockroach antigen. Even worse, most of those allergens can be found in your home.
The best way to eliminate allergens from your home environment is to keep it as clean as possible. Unfortunately, people often use chemicals to clean, which in turn can make allergies and asthma even worse! It's a pretty vicious cycle.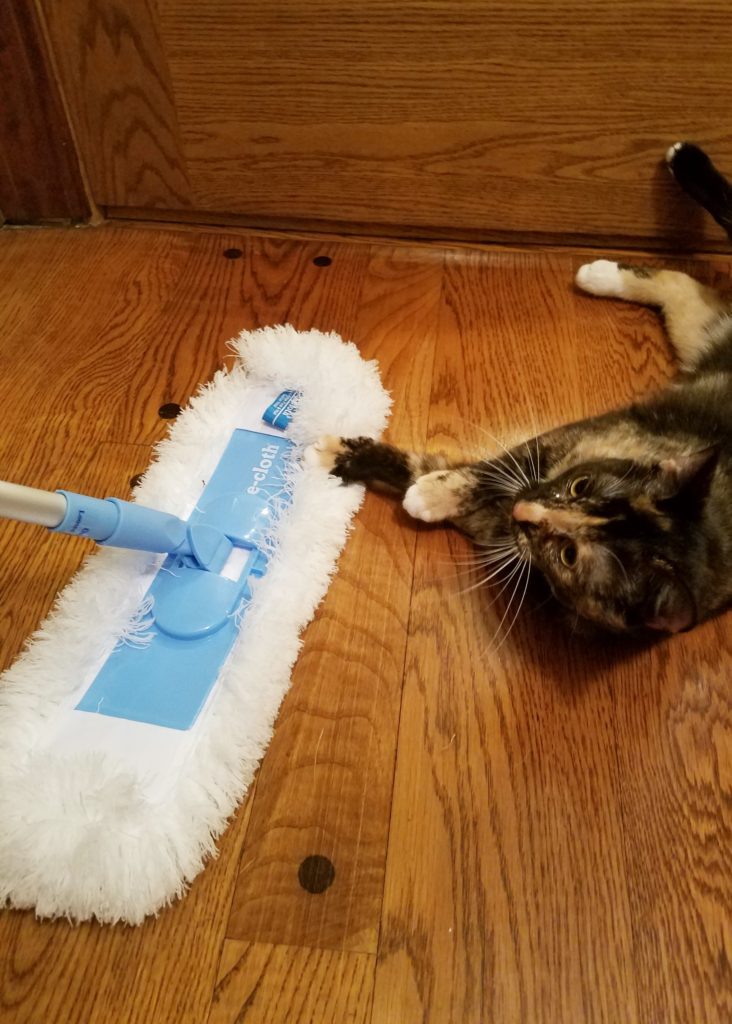 As you know, I'm a big fan of natural cleaning methods, and I've been using them long enough to know that they clean just as well as any chemical I've ever tried. Cleaning effectively isn't about the chemicals (or lack thereof); it's about the tools you use and how you use them. For example, Baby Care by e-cloth is a line of products designed to keep surfaces (and people, too) free of over 99% of bacteria using just water and a cloth! I've recently been putting them to the test, and I'm thrilled!
e-cloth has several products that will help you clean your home from top to bottom. I absolutely adore the High Performance Dusting Glove. You simply wear the glove and wipe down your surfaces. It couldn't be easier. The glove allows you to get into all the tiniest cracks and crevices of furniture, blinds, door frames, and even knick-knacks that collect dust, pollen, dirt, oil, and grease. The glove holds the allergens inside the fibers so they're not released back into the air. When you're done cleaning, you simply toss it into your washer. The glove is guaranteed to survive 300 washings! Even if you dusted and washed it once a day, a single glove will last almost a year. That's a lot of cleaning power.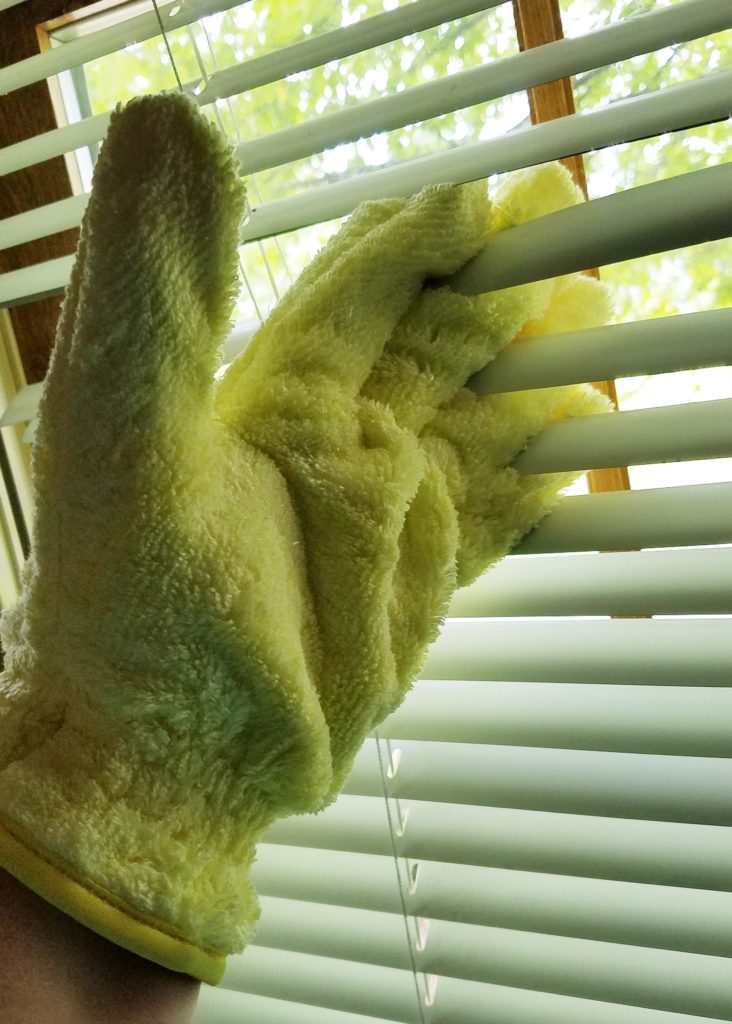 The floor is another haven for allergens, and if your home is anything like mine, your family has an uncanny ability to come in with muddy feet (or paws!) as soon as you finish cleaning it! The Flexi Edge floor duster helps me keep up with the mess a little better. I simply run it around the room a couple of times a day to pick up any crumbs, dust, and other allergens my family's feet are carrying. The head is flexible, which makes getting into all the corners, under, and around the furniture is a breeze. The floor duster can also be used for walls, so it's a multi-purpose tool. Like the glove, it's also machine washable and therefore eco-friendly!
Sometimes you just need a general cleaning cloth. For that job, the 5-piece Starter Pack is a great choice! The set includes 4 general purpose cloths and one glass and polishing cloth. The cloths are also generously sized at 12.5" x 12.5". They're perfect used wet, but due to their electrostatic properties, the cloths make nice dry dusters too!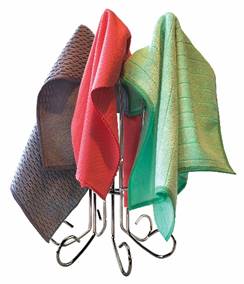 If you can remove 99% of bacteria and allergens using just water, great cleaning cloths, and a little bit of old-fashioned elbow grease, there really is no need to use chemicals to clean your home. Cleaning without chemicals is eco-friendly, healthier for your family, and easy to do with the right tools. Give it a try. I think you'll also find that chemical-free cleaning is your new favorite way to keep allergens at bay.