My granddaughter is the little princess in our lives and she's truly enchanted with the Disney Princesses! Thanks to my ambassadorship with Pley.com, I have the chance to surprise her with a Disney Princess Mystery Box every two months and to share the full scoop with you… read on!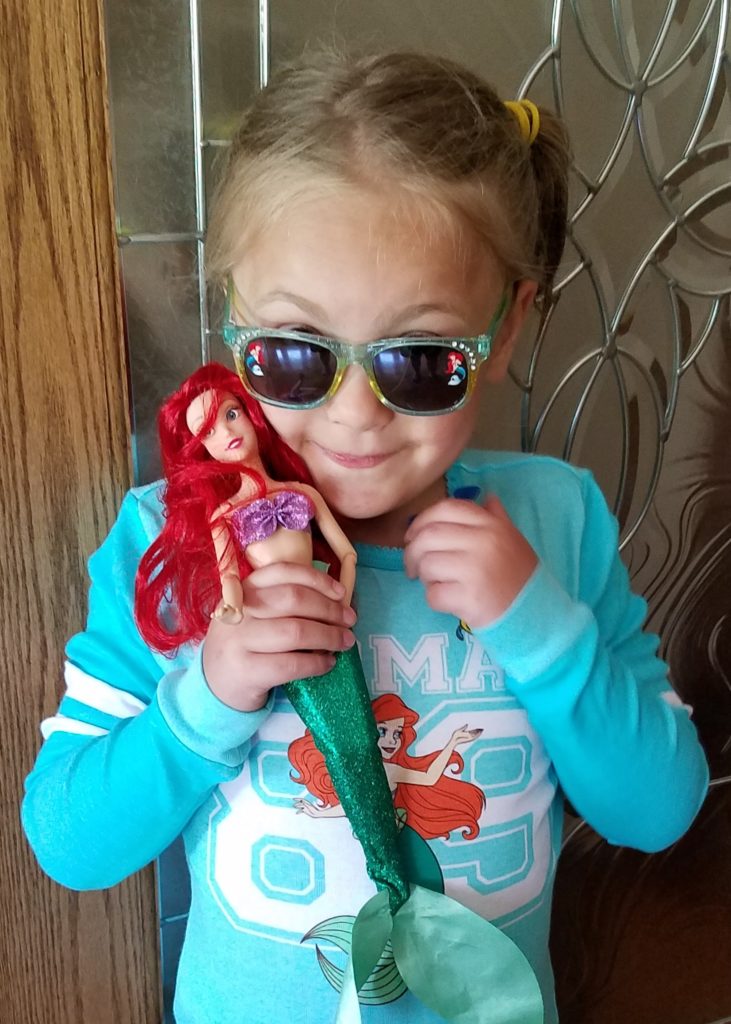 It's no mystery that we are big fans of all things Disney around Rural Mom.  Even more exciting than discovering new Disney-themed products, crafts, ideas or films is having the ability to share the joy with others.  Sharing a common love of the Disney Princess world with my granddaughter is a real treat, not just for the characters but because Disney Princesses inspire her to dream big!
Disney Princesses are all unique in their personalities and challenges they must overcome.  The stories are timeless and encourage young girls to dream of adventures and imaginative play.  This is why I love the Disney Princess Mystery Box concept so much.  It's a fun surprise filled with limited edition products that encourage your child to recreate their favorite princess experiences and dream up new magical stories, too.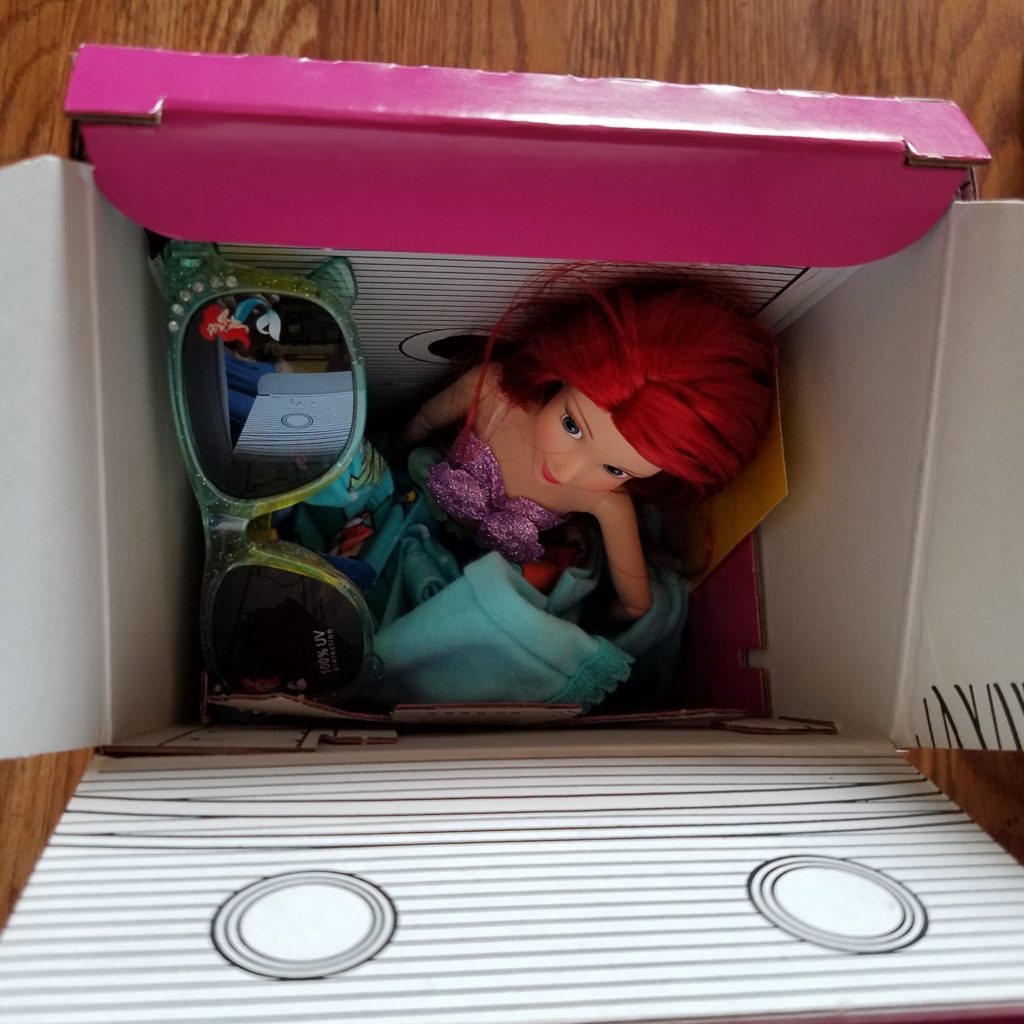 What is the Disney Princess Mystery Box?
The Disney Princess Mystery Box is a subscription service that delivers official Disney Princess toys, activities and fashion accessories every two months.
Even the box is an activity piece as each one turns into a scene from the story to help re-create the princess experience.  This eco-friendly gal truly appreciates that the box is recycled instantly to become part of the fun!
A variety of subscription plans are available so that you may order just 1 mystery box or an entire year worth of surprises for your little princess.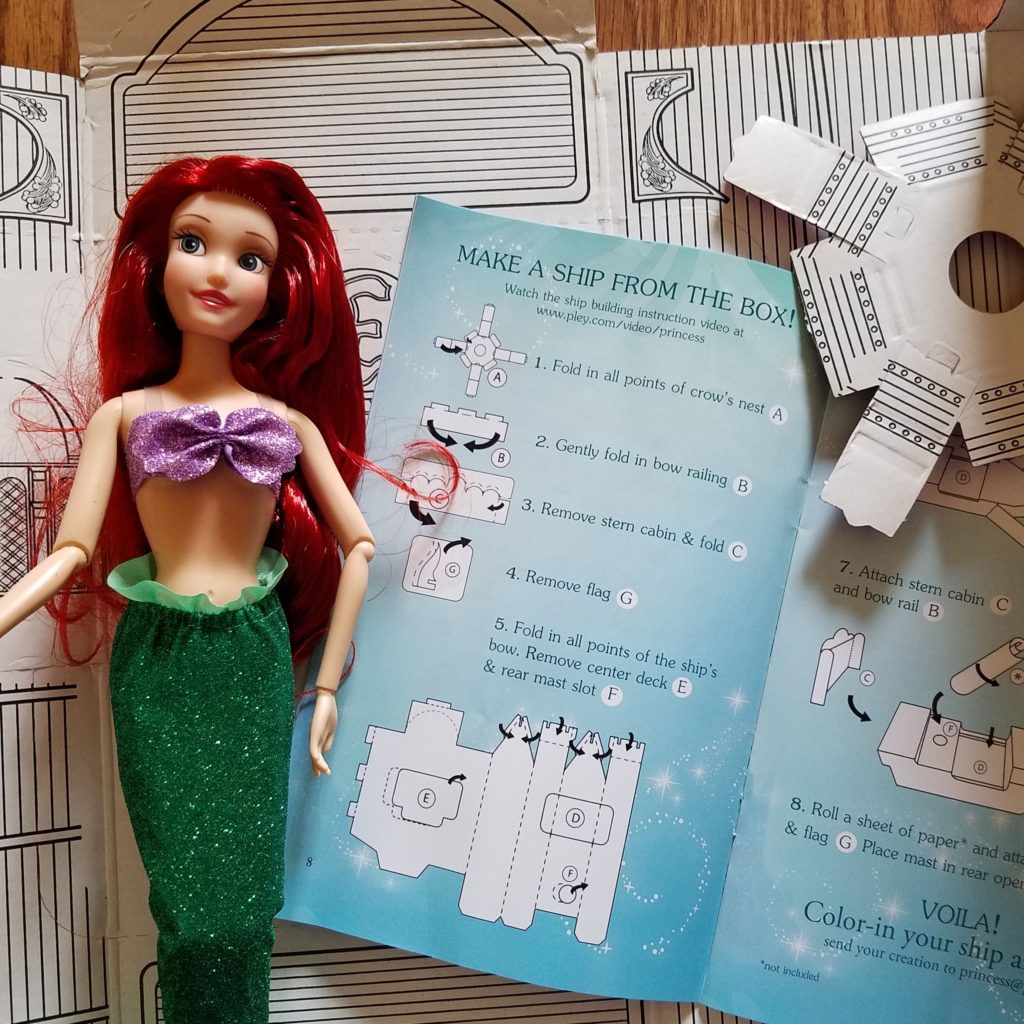 What's inside the Disney Princess Mystery Box?
We just received the newest Disney Princess Mystery Box and as you may have already guessed, it's summer water theme fun as we go under the sea with Ariel and friends!
Items in the box include Little Mermaid-themed sunglasses, pajamas, toys, stories, coloring pages, puzzles and a play ship that's ready to assemble.  Our little princess absolutely loved it and it certainly fits in well with our summer water play adventures.
One of the reason I truly love this package theme is that my daughter was a huge a Ariel fan and now she gets to enjoy seeing her daughter (my granddaughter) experience the magic of the film and characters.  My favorites are Merida, Pocahontus and Belle – I hope to see them in the surprise boxes soon!
What princess would you like to see next in the Disney Princess Mystery Box?