CARS 3 races into theaters June 16 and fans everywhere are asking the same question – will it meet our expectations?  Truth is, everyone has high expectations for every Pixar Animation film as the company has set a high standard for superior story lines and continuous surprises.  The Pixar team constantly pushes the boundaries of technology and the human spirit.
Will CARS 3 deliver?
The forecast looks promising!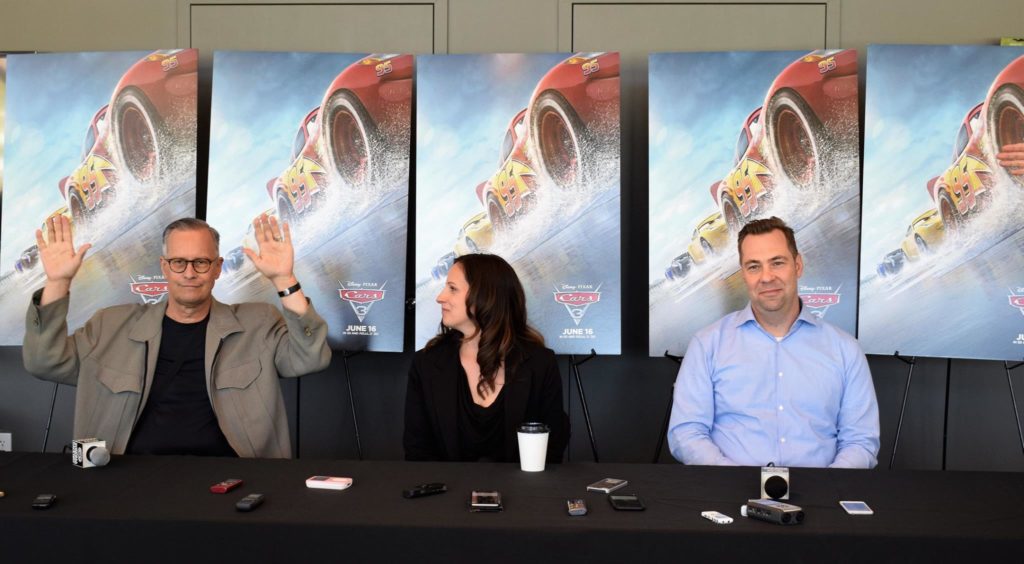 An estimated 260 people have worked diligently to ensure fans of McQueen and friends have a spectacular adventure to enjoy at the movie theater this summer.  According to Director Brian Fee, Producer Kevin Reher and Co-Producer Andrea Warren, we can expect the film to have all the heart, adventure and inspiration we expect from a Pixar film and then-some.
CARS 3 takes a look at what happens to an athlete when they begin to become obsolete.  Do they crumble?  Or do they rise up and change?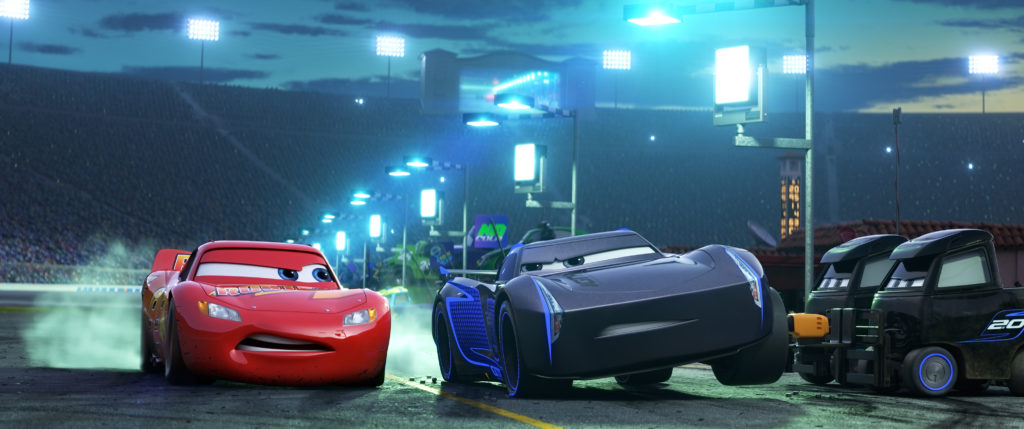 Lightening McQueen will face this challenge head-on, an inverse to CARS 1, where he was a brash rookie, working his way to fame.  The catalyst of McQueen in the new film is Storm, an updated mirror image of former rookie McQueen who is attempting to push out the older race car generation. Storm isn't meant to be a villain but a reflection of a a younger generation that no longer has respect for the people that came before him.
"I think everybody in the world probably has that feeling that they know what it's like for someone younger to come in and not, and next generation and can, you can start to feel like you are no longer valid anymore," said Fee. "So, we, we seemed like an honest thing to latch onto."
It's in this push-pull of generational battles, that we will be dazzled by a brand new set of hurdles for the characters to overcome and an expansion of the world of characters including Storm and McQueen's new trainer, Cruz.
Cruz adds an interesting new dynamic to the CARS film world with her fish-out-of-water story line and her strong female lead in the film.  As the face of racing industry has evolved over the years, it appears the world of McQueen is keeping pace.
"Our hope is that kids can relate to Cruise," said Fee. "Our hope is that everybody knows what it's like to not feel like you belong. And, and of course you know, we're just looking for humor whenever we can do it. So we've got more racing in this movie I think than we've ever had in any, any Cars movie."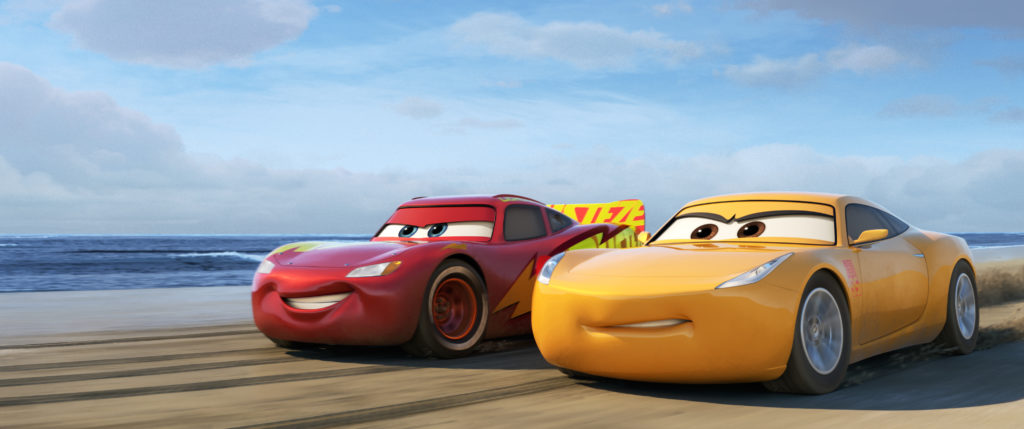 Initial feedback from those who have previewed parts of the film (including myself) is that even if you don't like racing, your still going to love CARS 3. Because it's not about the racing world, as all things Pixar normally are, it's all about the story.
"The message of the real movie, for me, is buried in McQueen's story," said Fee. "It is finding purpose in life. And, that changes throughout your life, you know, what you, what is important to you when you're twenty is no longer probably necessarily what's important when you're forty five. And we go through these changes where life does have new meaning and that's the discovery he's on."
Curious to know more? You won't have to wait long! CARS 3 is in theaters in less than two weeks!
For more information:
And be sure to check our additional exclusive coverage: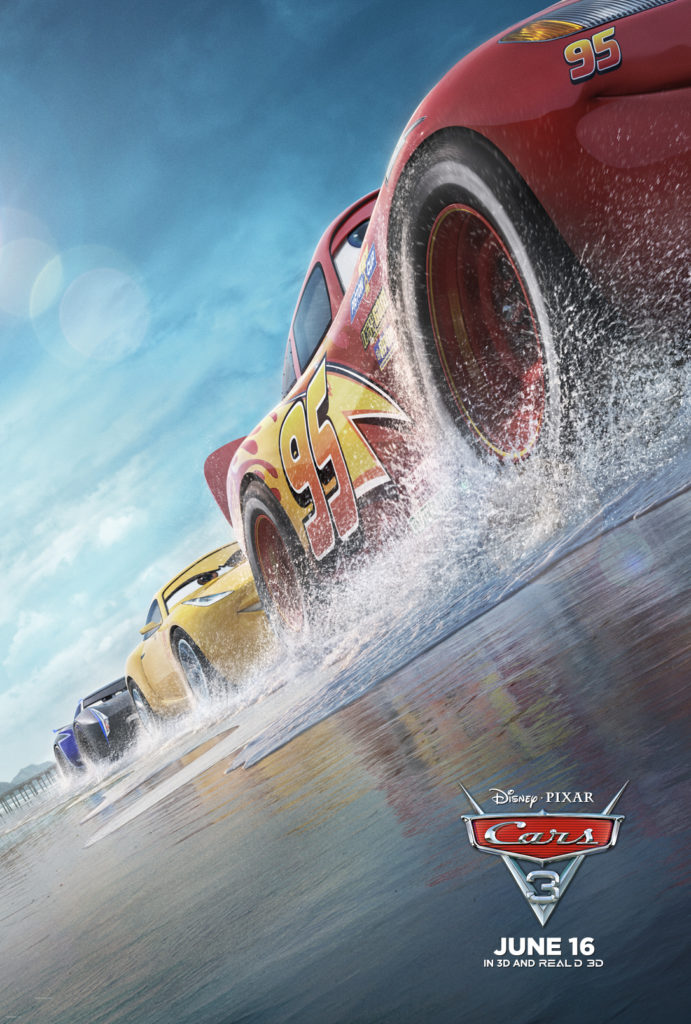 CARS 3 Easter Eggs!
During the press conference, Director Brian Fee, Producer Kevin Reher and Co-Producer Andrea Warren revealed a few "Easter Eggs" for CARS fans.  For those not familiar with "Easter Eggs" in films, this is the term used to describe a hidden message, an intentional inside joke, or a secret feature within the movie.  When you view the film June 16, be on the look-out for:
a moonshine still highlighted in the scene where the characters are in the woods
Frisbees on the roofs of buildings
a nod to the next Pixar Animation film, Coco
Sterling's office number 113 (a number that continuously shows up in Pixar films, the number of a animation classroom in John Lasseter's past)
Reference to the Pizza Planet (Toy Story)