When I look back to my childhood, I certainly dealt with my share of playground bullies.  At the time, I only saw them as cruel kids I didn't want to be associated with.  Now that I'm older, I understand that there's a lot more to each person's story.
Sometimes the child who is behaving in a negative way has a deeper issue or turmoil prompting their behavior.  Getting to the root of the problem can often be the catalyst for positive growth and change.
This is the tough topic that the new PIXAR short LOU (preceding the CARS 3 film) tackles in a brilliant, humorous and charming way!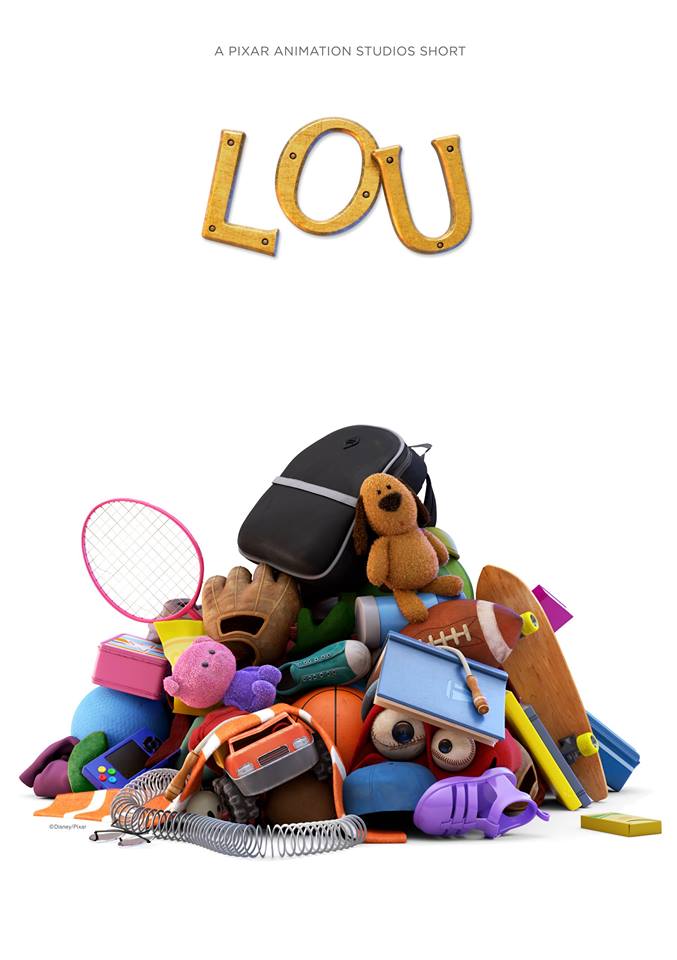 Behind the story of LOU
During an awesome press trip I attended (courtesy of Disney) centered around the CARS 3 film (in theaters now!) we were able to pre-screen LOU and hear from Director Dave Mullins
and Producer Dana Murray.  The short is fabulous on its own merits, but the behind-the-story information enriches the experience even more.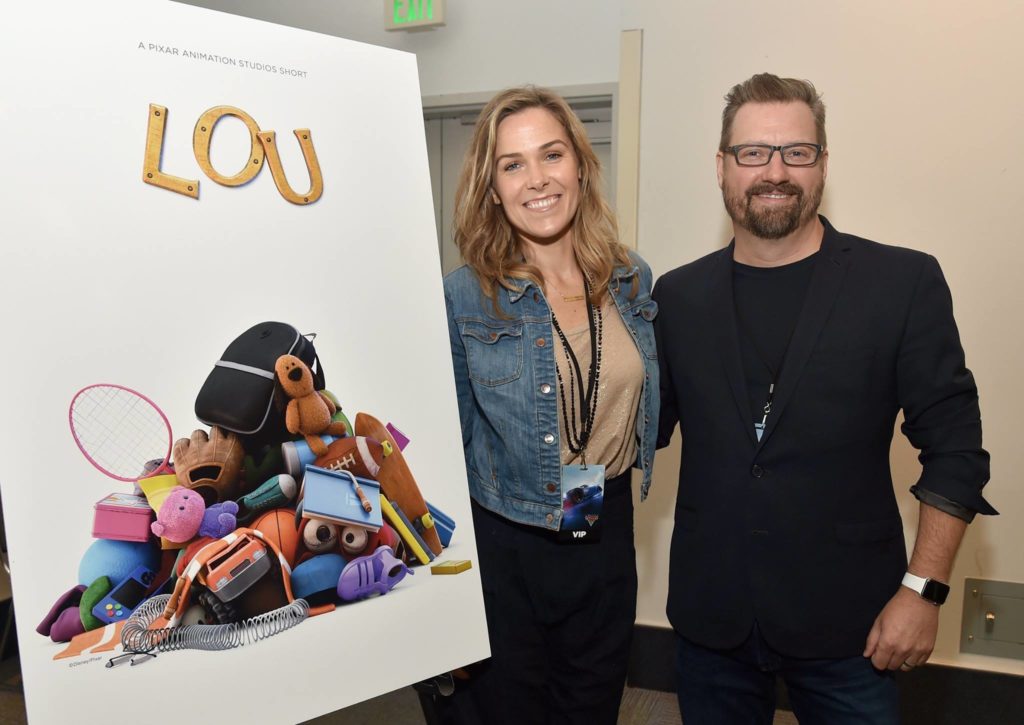 Take a peek at the clip and then read on for fun facts and details of what took place in the creation of LOU:
Director Dave Mullins is also the creator of the story of LOU.  After a series of pitches for short films that didn't quite hit the mark, he turned to his own childhood experiences for inspiration.
"When I was a kid I moved around a lot," said Mullins. "My dad was very driven and that meant that we moved every year or so for his job. I was always the new kid and it was tough leaving old friends behind every year and having to make all new ones. At times being the new kid made me feel invisible. It made me feel like that thing at the end of the dock. So I thought about that experience and it gave me an idea for an invisible character that could hide in plain sight at a school and longed to be accepted by the other kids."
The "character that could hide in plain sight" eventually become LOU – a pile of toys in the lost and found box.  Lou's adversary in the film is J.J., the bully who causes many of the items to wind up in the lost and found.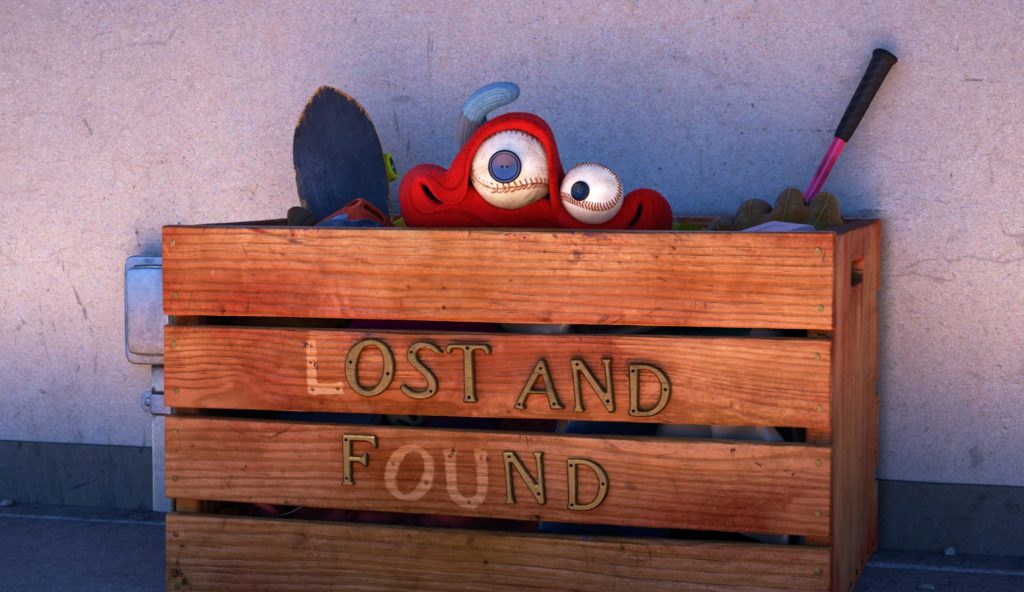 "This was the pitch," said Mullins. "It's a story about a lost and found pile that loves to give toys back, but a bully starts to steal toys and Lou fights back.  In the end, Lou gives the bully back the one thing he really wants, his long lost stuffed animal, changing the bully's heart.  It had all the ingredients to make a compelling pitch.  John Lasseter looked at me and said this character looks like a pain in the ass to do.  Lets make it!"
When the story was given the green light, Producer Dana Murray was paired with the project.  Murray said her primary focus was to try to stay true to the story that Mullins wanted to tell.
The two biggest challenges the team faced were: 1) creating Lou, a character made out of cloth and toys and 2) creating a whole school of animated children with distinct features and personalities.  As PIXAR Animation generally does, the team produced magical results!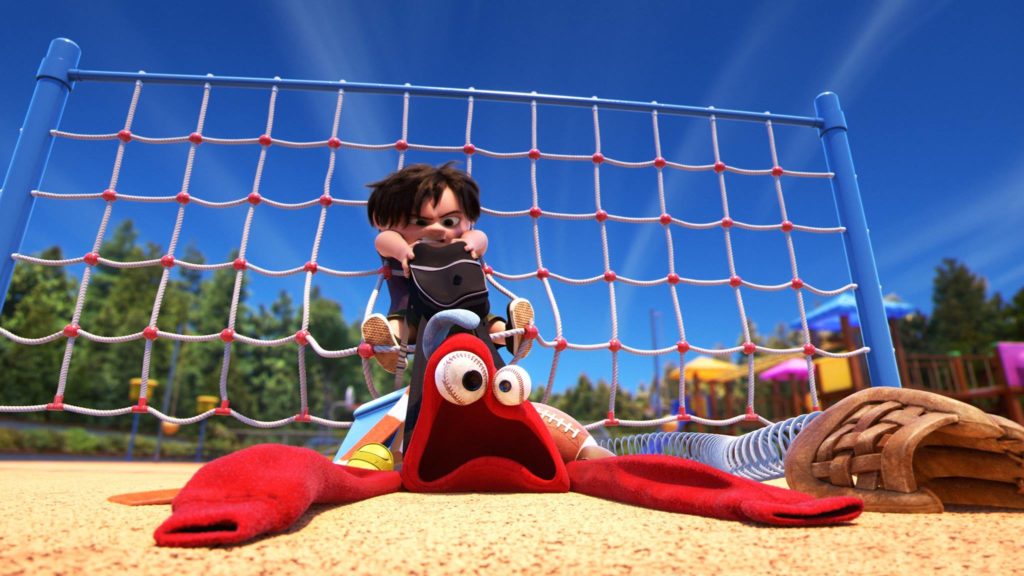 "The wonderful thing about Pixar's culture is that it cultivates telling good stories," said Murray, "but with that comes notes, lots and lots of notes.  A huge part of my role was partnering with Dave to figure out which notes we were going to use to make them better and which notes we needed to let go of.  So what we thought we knew about film-making was completely wrong.  This is a lot more accurate.  Story is never done."
Eventually, the film was complete (of course, there's always a deadline to meet!)  The decision was made to bring Christophe Beck as the composer for LOU.  14 percussionists were involved in playing one note at a time to complete the final score.  The end result matches the quirkiness of the character Lou.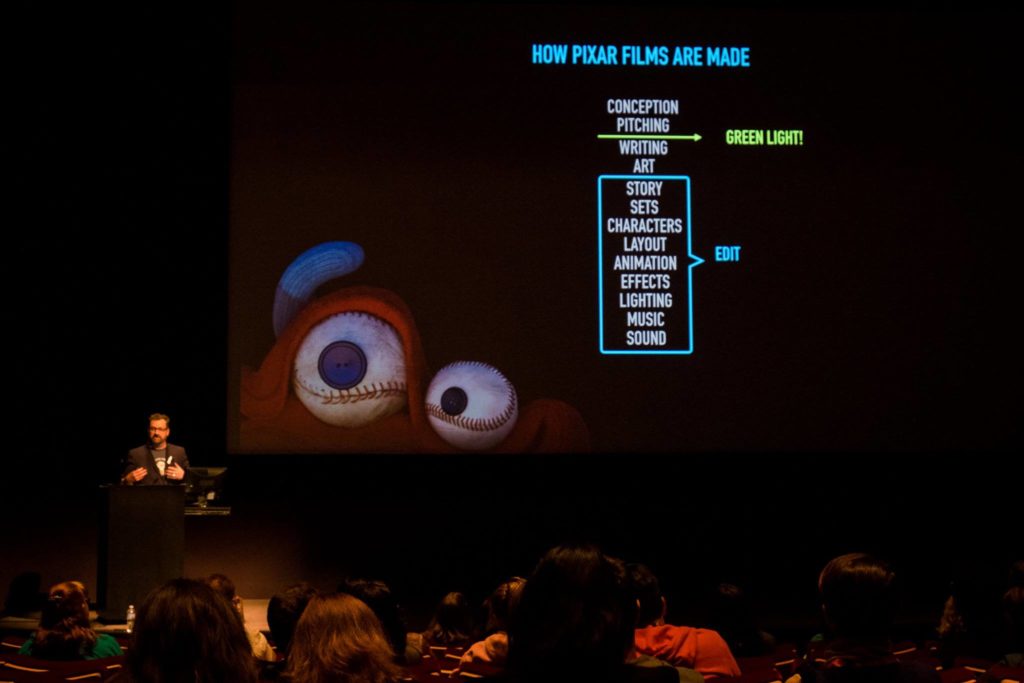 The sound effects and music were mixed at Skywalker Sound to complete the film.  It was at this point, the PIXAR short experience came full circle for Dave Mullins.
"I was kind of sitting alone in the car by myself and felt kind of numb at that moment," said Mullins. "I texted my friend Angus McClain and said Lou's done.  He replied 'sitting alone in the parking lot of Skywalker Sound?'  And I'm like 'yeah.'  And he's like 'hey man lets go get a beer.'  And at that moment this kid that felt invisible for so long as a school kid, realized not only did I make a great film but also made a lot of great friends."
LOU is definitely a PIXAR short that will be surely be cherished by all.  I, for one, am grateful that Dave Mullins decided to share a part of his childhood with the world and the important lessons that LOU has to teach us all!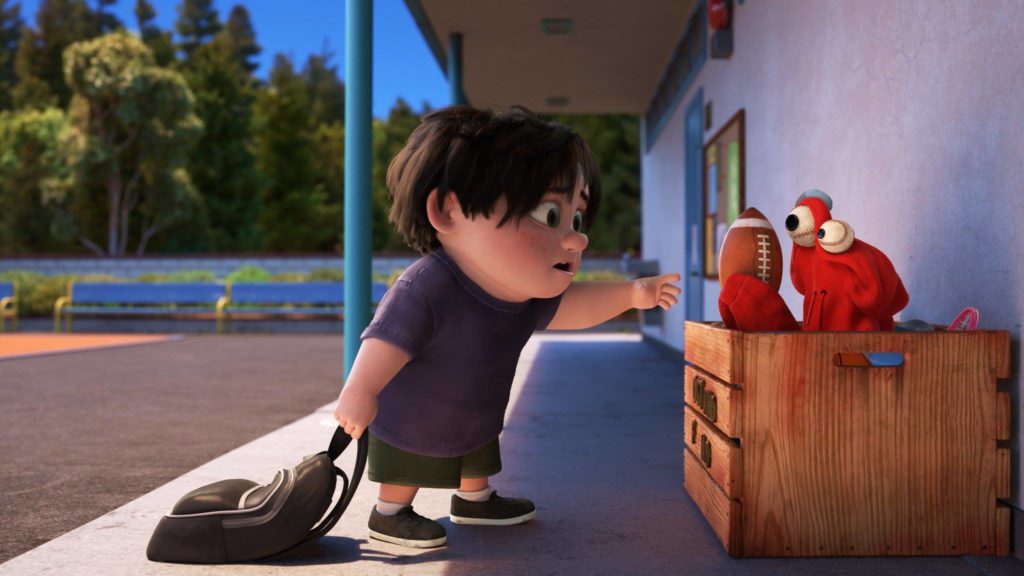 CARS 3 and LOU are now playing in theaters!
The wait is over as CARS 3 zoomed into theaters today!  If you are seeking more information on this fabulous film, be sure to check out our other behind-the-scenes features: