My mother and I are very different, but in a few, important ways we are quite alike. When I was younger, I might have cringed at that notion, but with age, I've come to appreciate that my mother has gifted me some terrific personality traits and skills. This is same gift I hope to give to my children. I hope they take the best of what I have to teach them – sort of like the soil in which they will thrive, and continue to bloom in their unique and beautiful ways.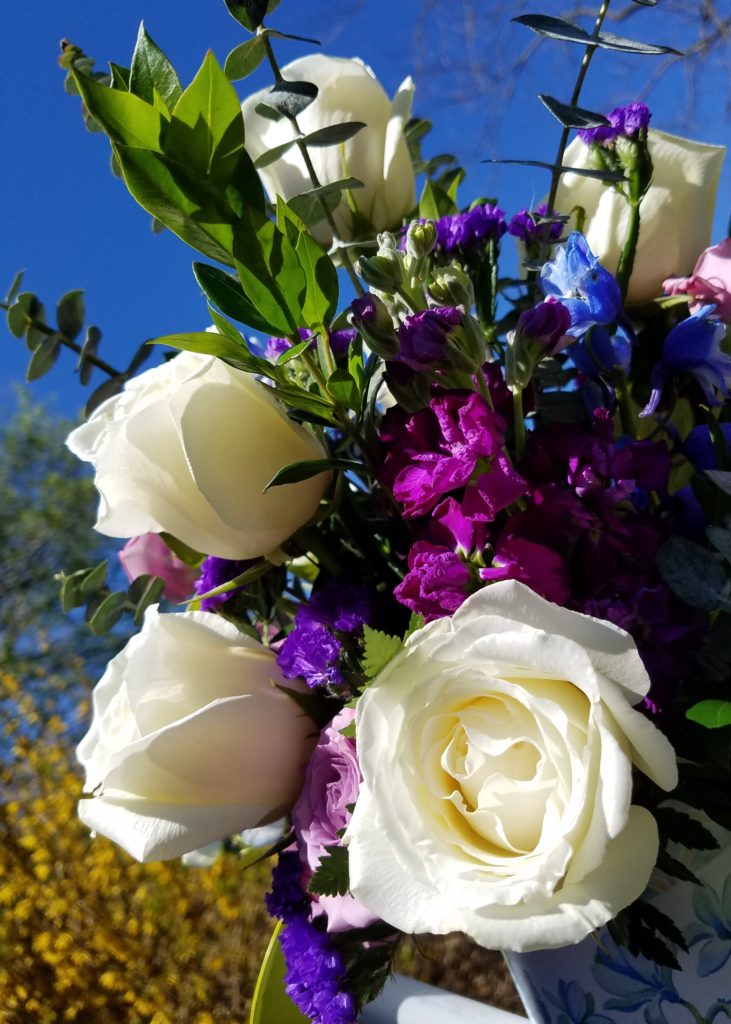 Just as we are different individuals, my mom and I also like very different flowers. She's a huge fan of pink carnations and I love yellow daisies. Interestingly, both flower colors are recognized for their symbolism of joy and happiness. Just like our personalities, we may differ, but yet still have a thread of commonality.
One thing we definitely have in common is simply a love of flowers!
According to the National Retail Federation (NRF), flowers remain among the top gifts for Mother's Day. Personally, I think flowers are a fantastic Mother's Day gift, will be sending some to my mom and would love to receive a bouquet from my kids, too!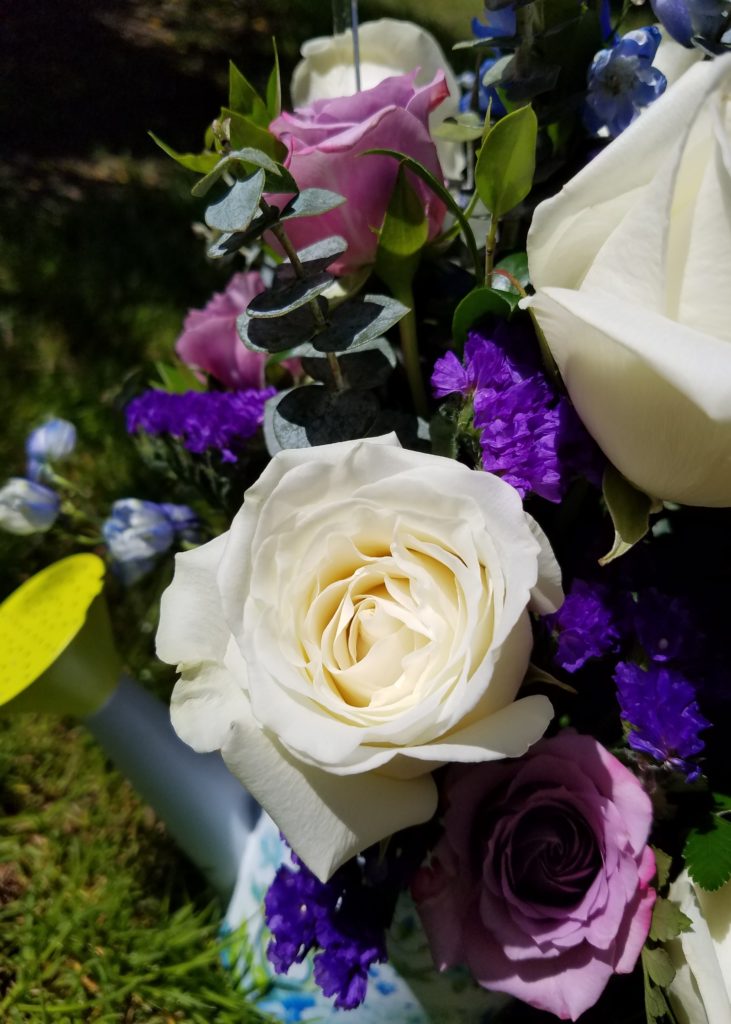 I've already lucked out as my friends from Teleflora sent over the stunning Teleflora's Splendid Garden Bouquet (pictured throughout this article) for my review.  It's a gorgeous arrangement of crème roses, pink miniature carnations (my mom will love!,) burgundy sweet william, purple sinuata statice, blue eryngium, huckleberry, spiral eucalyptus and sword fern.
This Mother's Day, Teleflora is celebrating all of the wonderful similarities that we share with our moms. They are introducing five new floral bouquets as part of its NEW Mother's Day 2017 collection, including the Splendid Garden Bouquet, that are all beautiful crowd-pleasers.
Just like mom, this delightful Splendid Garden Bouquet garden-inspired Mother's Day floral arrangement delivers a heartfelt smile.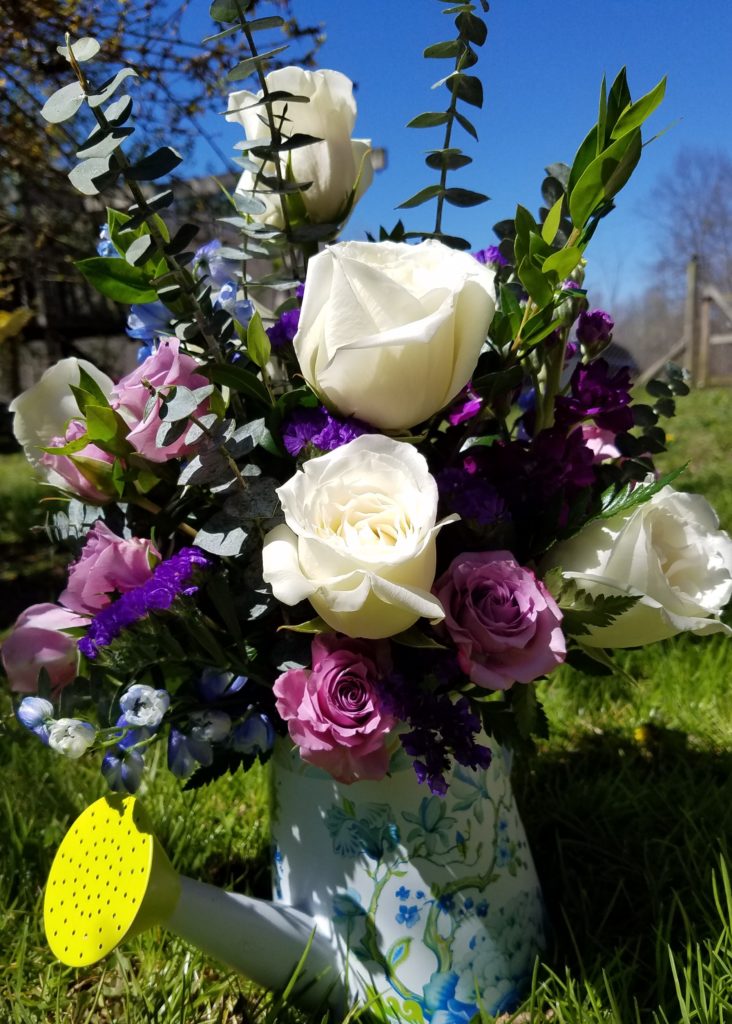 In addition to enjoying as a beautiful arrangement, it's a long-lasting keepsake, mom will enjoy its sweet watering can that features a hand-painted, vintage botanical print. I'm going to plant succulents in it later to keep the lovely display in my kitchen year 'round, but it could easily be used for any number of purposes including a garden tool holder and its intended use as a waterer.
Want to learn what your or your mom's favorite flower colors mean? Teleflora has a handy color symbolism chart available for you: http://www.teleflora.com/floral-facts/flower-color-meaning If you don't know your mom's favorite color, use the chart to inspire you to choose bouquet selections featuring colors that match her personality traits.
PS: Since flowers are one of the most popular gifts for mom this holiday, be sure to place your Teleflora floral bouquet order early! Find more information and to purchase, visit http://teleflora.com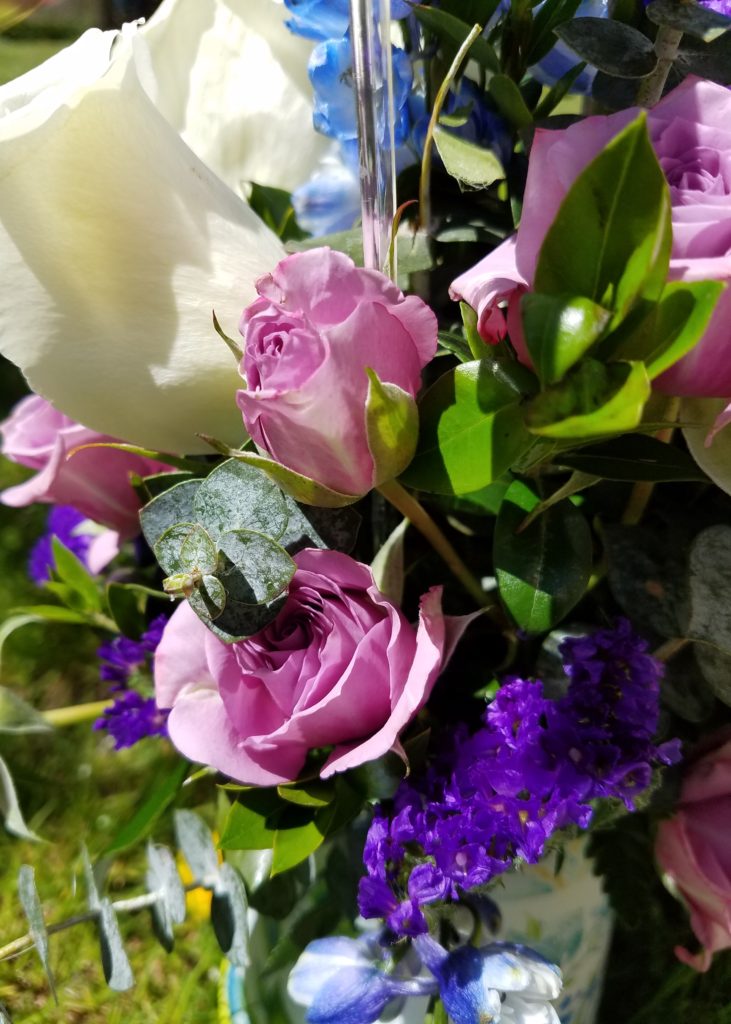 What is your favor flower color? Do you and your mom share the same favorites or do you have distinct differences?