During the holidays, do you stress over setting the perfect spread for friends and family?  Me, too! Mainly because I know that when the food and drinks are holiday perfect, the joyful experience is well, that much more joyful!
Thanks to our partnership with ALDI, this year I'll be impressing my guests with some terrific food and wine pairings, blending the best of old world traditions with new.  Delicious wines at desirable prices – this is definitely a holiday pairing I can fully embrace.  Grab a glass and join me as I share some exciting tips to help you decide which red or white will best help your holiday celebrations shine.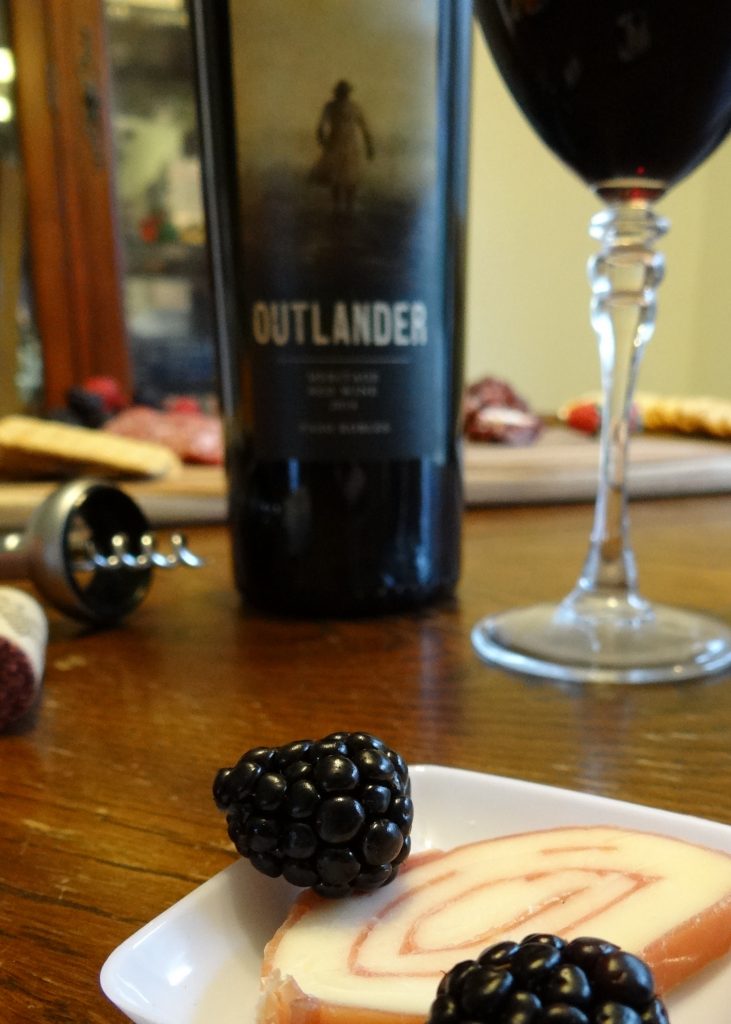 Red or White? Which one should I choose?
From my past experience as a catering manager, I learned the best gauge of what wine you'll like the best with any dish has a lot to do with your personal preferences.  For example, most fish dishes are best served with a white wine, but if you only love red wines, there's certainly a match to still be made!
With that said, it pays to listen to the experts who take into consideration a wide array of palates when determining wine pairings.  For wine newbies, it's particularly helpful as it can make your experience spectacular and make you look like a pro when offering great pairings to your holiday guests.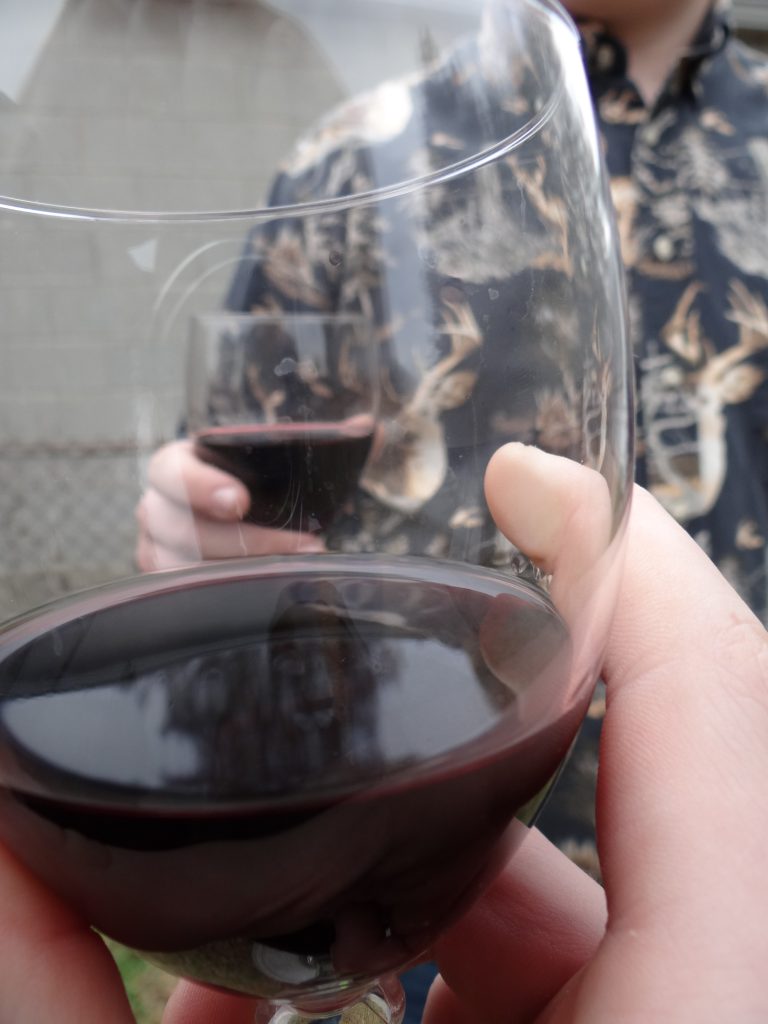 Tips for selecting the perfect wine pairing.
Leslee D. Miller, certified sommelier, has prepared some fabulous notes on the award winning wine offerings at ALDI* that I found to be truly helpful in inspiring ideas for my holiday gatherings.  Take a look and choose a few that suit your holiday theme or dinner ideas.
Broken Clouds Pinot Noir – One my personal favorite reds, this wine has the luscious flavors of strawberries, raspberries and allspice.  Wine Enthusiast  ranked it #22 on their top 100 Best Buys list. Only 10% of the nearly 20,000 wines sampled by Wine Enthusiast per year find a spot on the list so you simply can't go wrong with a bottle of this Pinot. I think it's a smashing match for the Little Salad Bar Cranberry Almond Chicken Salad or the Specially Selected Cranberry Cinnamon Hand-Rolled Goat Cheese Log.  Miller suggests pairing with everything from pizza to any special occasion meals.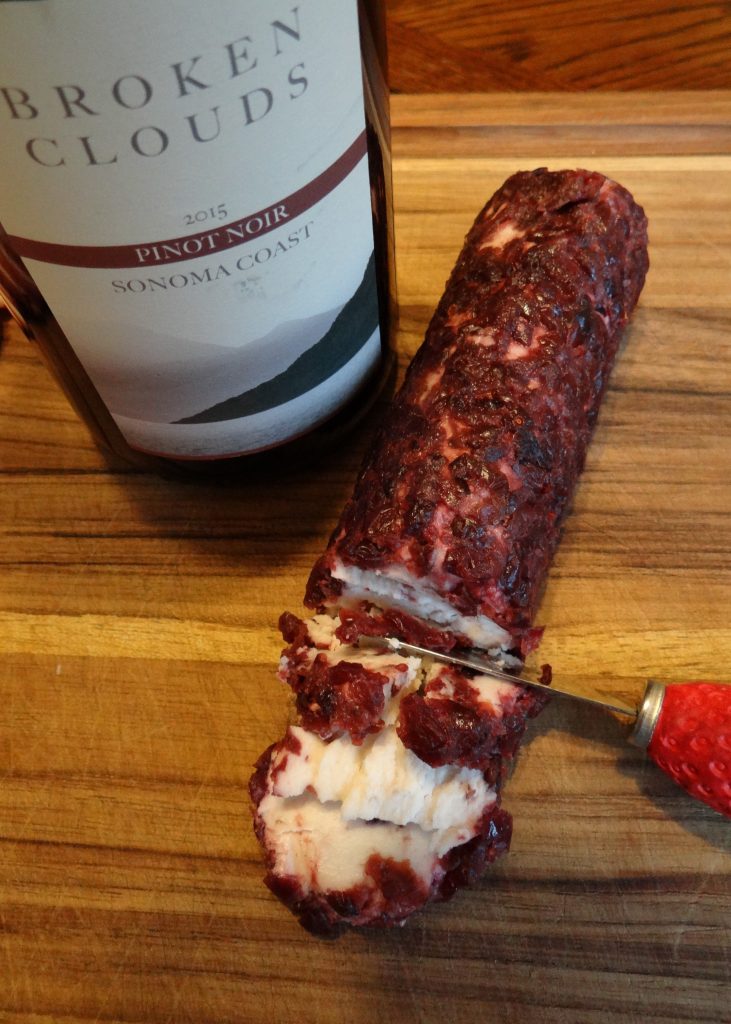 Broken Clouds Chardonnay – A crisp white, this wine has flavors of ripe pear and melon with citrus notes.  It's a terrific match for crab, fish, pork or grilled chicken.  Miller suggests pairing with the ALDI Ginger Spice Roasted Chicken with Pears recipe for a stunning combo.
Chiaré Blanc de Blancs – This sparkling wine has elegant notes of quince, green apples, pears and pineapple.  I love matching this special wine with holiday desserts I find at ALDI like the Specially Selected Chocolate Meringue Cookies (divine!) or with fresh raspberries and blackberries I pick up from their produce section.  Miller suggests pairing with Clancy's Original Potato Chips or the ALDI recipe for Caprese Shrimp Fonduta.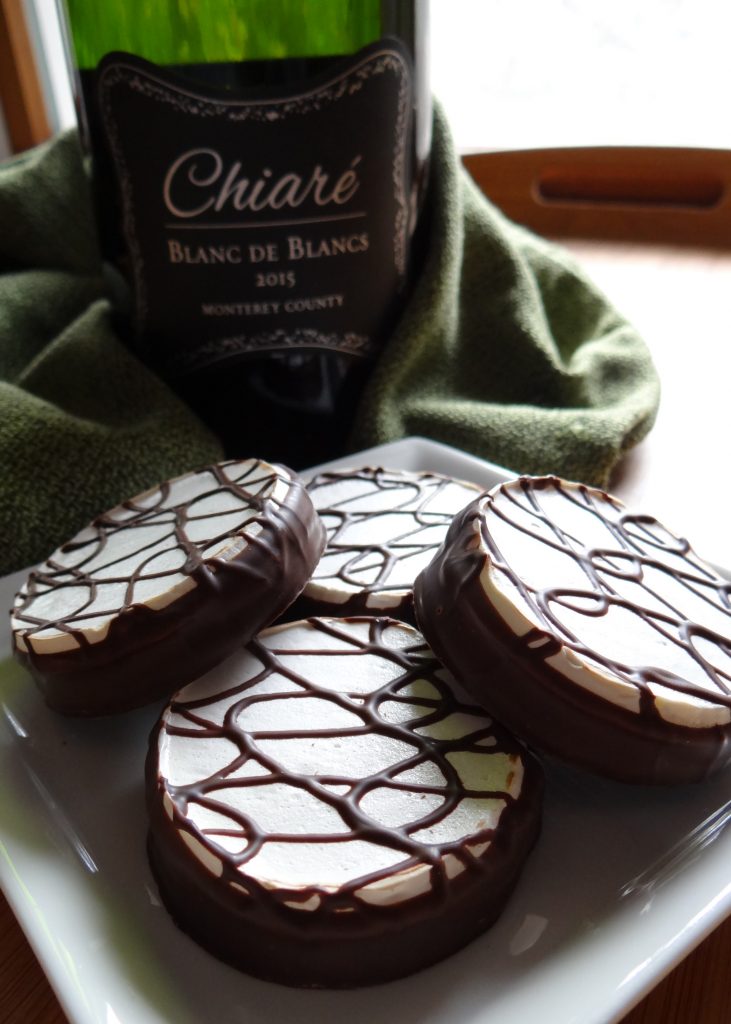 Kelly's Crossing Sauvignon Blanc – A crisp white that has a fresh fruit sweetness and well-balanced acidity. It pairs great with salads and seafood.  Miller suggests this wine will brighten any winter spirit!
Outlander Meritage – This red delight boasts flavors of plum, blackberry, anise and hints of vanilla.  Miller's suggested pairings include ALDI chocolate-covered cherries and a wedge of Happy Farms Preferred Blue Cheese.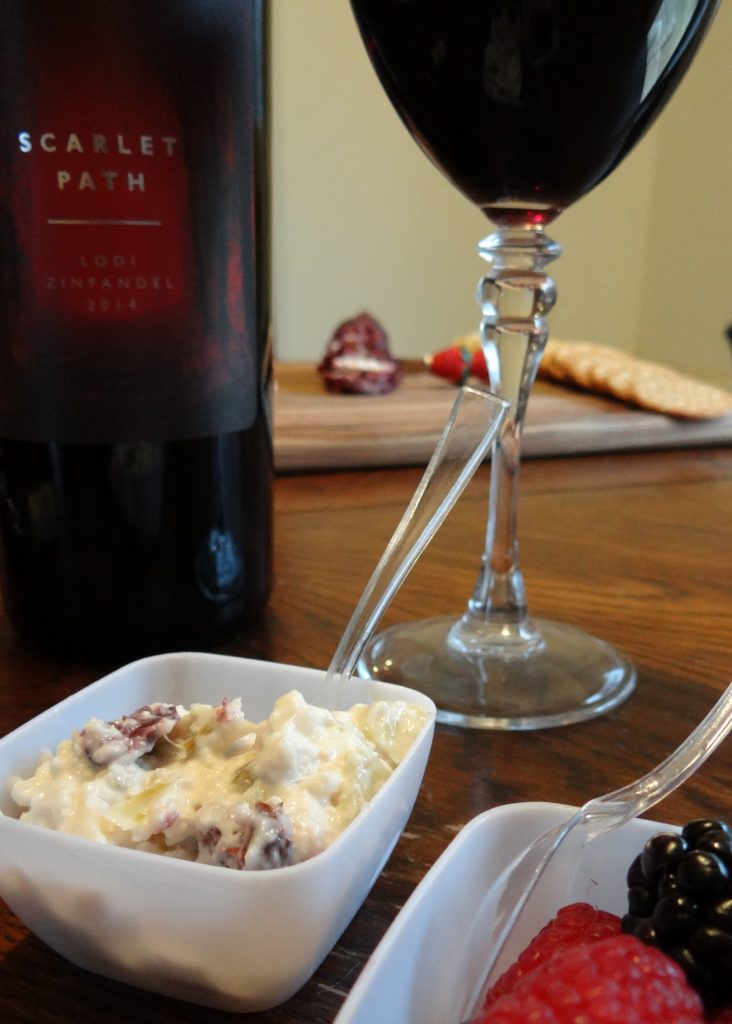 Scarlet Path Lodi Zinfandel – With flavors of bramble berry, white pepper and soft oak overtones, this wine is a beauty! I think it's a fun mate to pepper crudités and Little Salad Bar Classic Hummus. Miller suggests pairing with smoked meats, charred veggies, and barbecue cheeseburgers!
More fresh wine pairing ideas.
Let your guests mix and match.  One sure-fire way to please everyone's palate?  Put out your holiday spread and set up a wine bar with a variety of ALDI wine selections.  Be available to make suggestions to your guests (based on your exceptional knowledge from the tips above!) but ultimately, let them choose which wine to try during the celebration.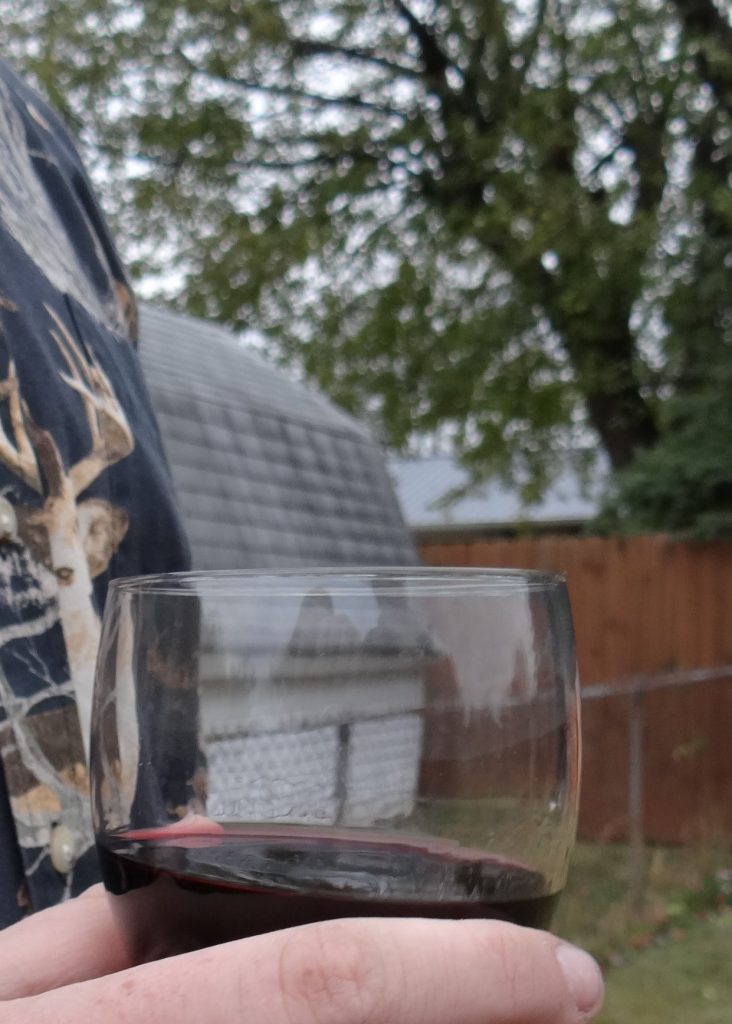 Take your celebration outside.  If the weather is warm enough to go outside without mittens, set up a holiday table outside and enjoy the fresh air with your wine pairings.  A cozy bonfire could be a lot of fun, too, if you have the proper area and set-up.
Hold a vote.  Set up an area where guests can vote for their favorite ALDI wine selection and their favorite wine pairing of the night.  Tally up the votes during the party to help stimulate a fun conversation.  You might also give out a small prize for your favorite pairing suggestions.
This can be particularly helpful for making wine selections for your next holiday celebration.  If everyone loves one or two wines in particular, you'll want to purchase more of them for the next time!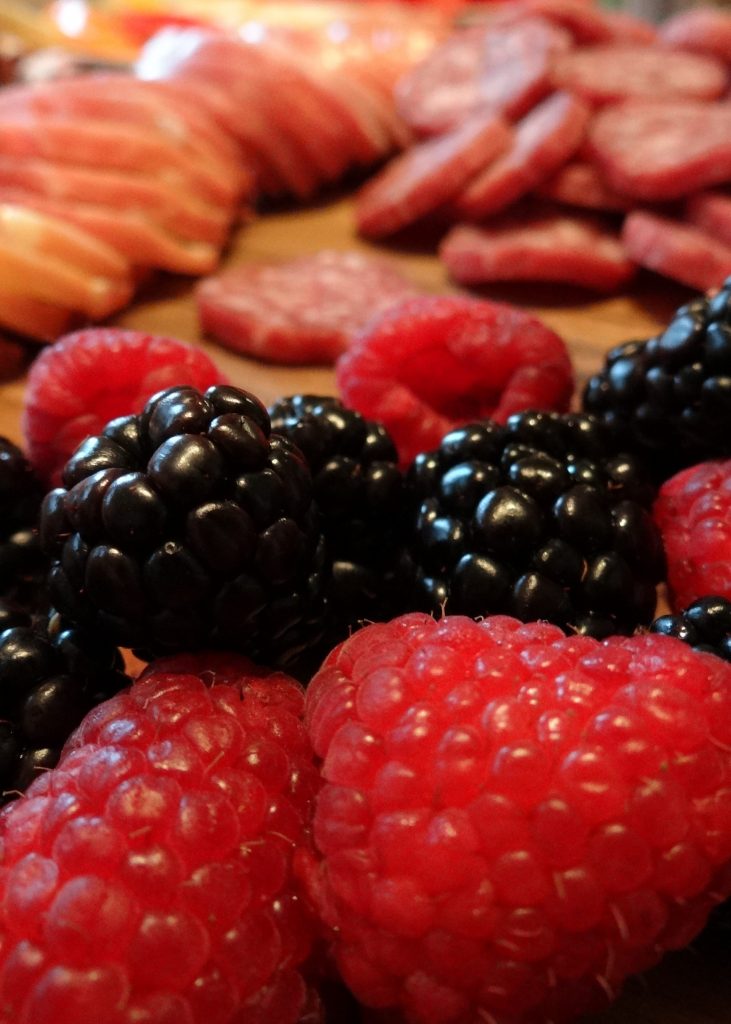 Theme your entire party around one wine.  Have a red night where you serve only red wine selections and pairings, or have a white or sparkling wine night.  Choose your decorations to match the theme, like red napkins and tablecloths for red wine night or golden and glittery items for sparkling wine night.
You could also theme your wine night around the name, region or style of wine.  For example, the Outlander Meritage could inspire a foreign adventure like a night in Paris or the Scottish Highlands.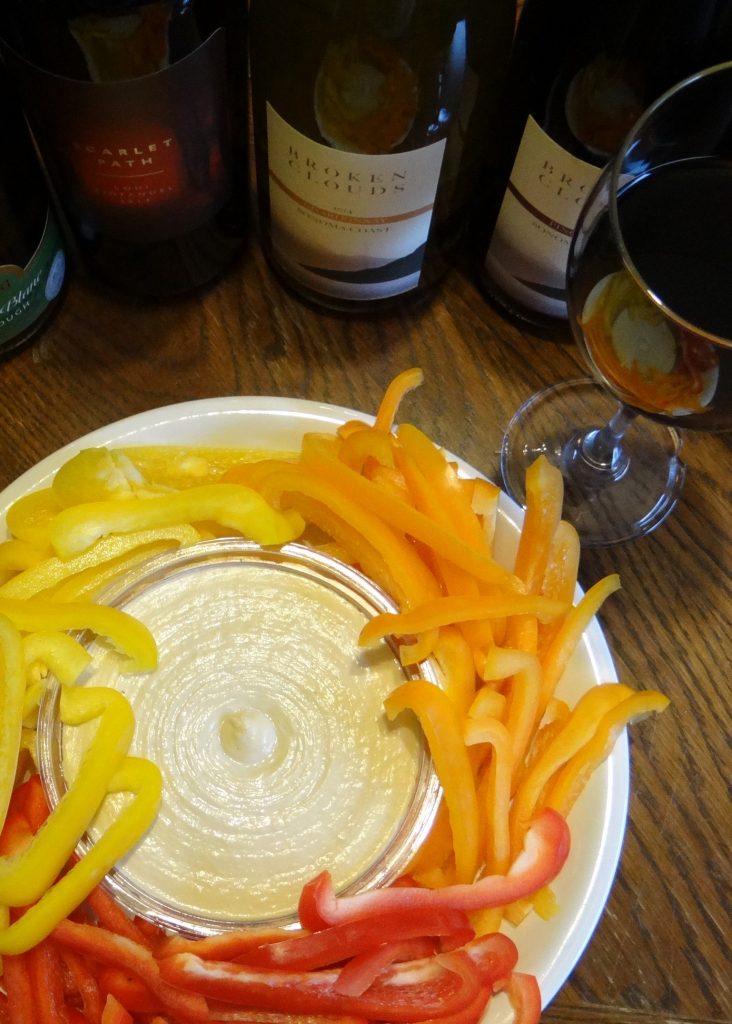 However you choose to serve up your wine pairings during the holidays, please remember to drink responsibly and to enjoy each and every joyful moment!
WIN an ALDI Gift Certificate!
Thanks to the holiday savvy folks at ALDI, one (1) Rural Mom reader will win a $50 ALDI Gift Certificate to add some ALDI wines and treats to your celebrations!
ENTER via the Rafflecopter below:

U.S. residents only, age 18+
The information and prize pack have been provided by ALDI
For more information about ALDI wines and other great holiday ideas, visit https://www.aldi.us/holidays and check them out on their Facebook, Twitter, Instagram and Pinterest!
* Prices and availability may vary due to state and local laws.