Recently, on a trip to Atlanta for the annual Social Influencers Travel Summit conference, I had the privilege of visiting the Atlanta Botanical Gardens when the Chihuly in the Garden exhibit was presented. Being a nature lover, you can obviously imagine how much fun this was for me!  I want to share a bit of the experience with you to brighten up the winter days with sunshine and florals!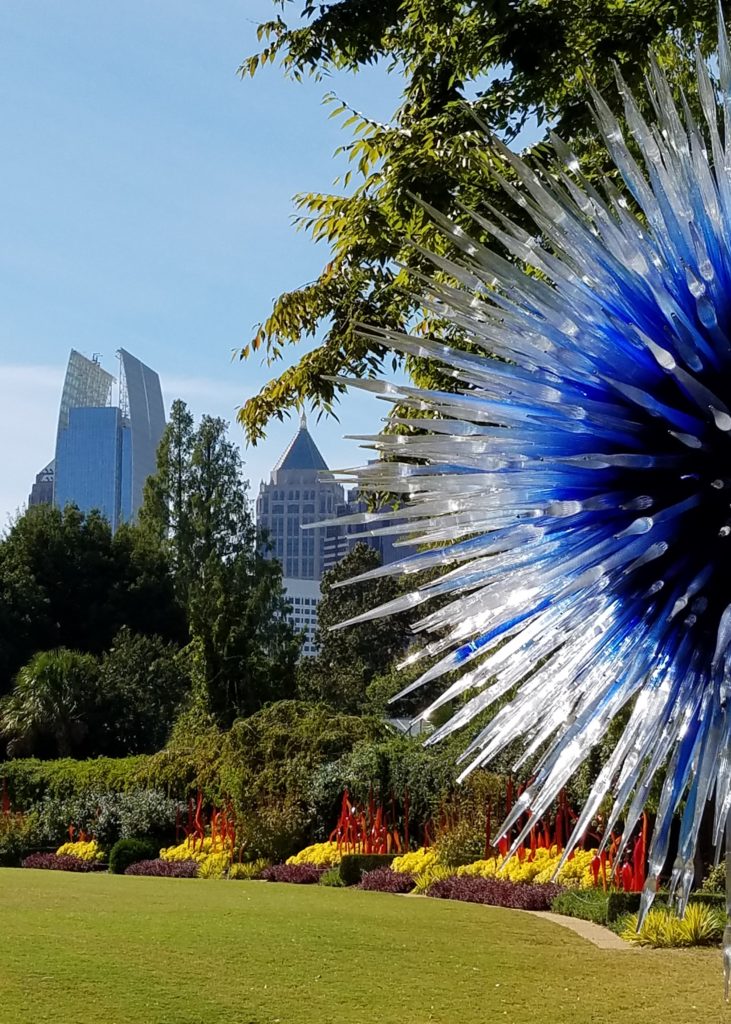 During my visit to the Atlanta Botanical Garden, the exhibit on display was an installation of 19 works of artistic nature called Chihuly in the Garden.  The exhibit is named after the internationally acclaimed artist, Dale Chihuly. He's famous for creating natural art full of kaleidoscopic colors, and they sure do stimulate the senses! The bright Georgia sunshine lights the glass up, creating a super spectacular sparkling display. It's nothing short of magnificent.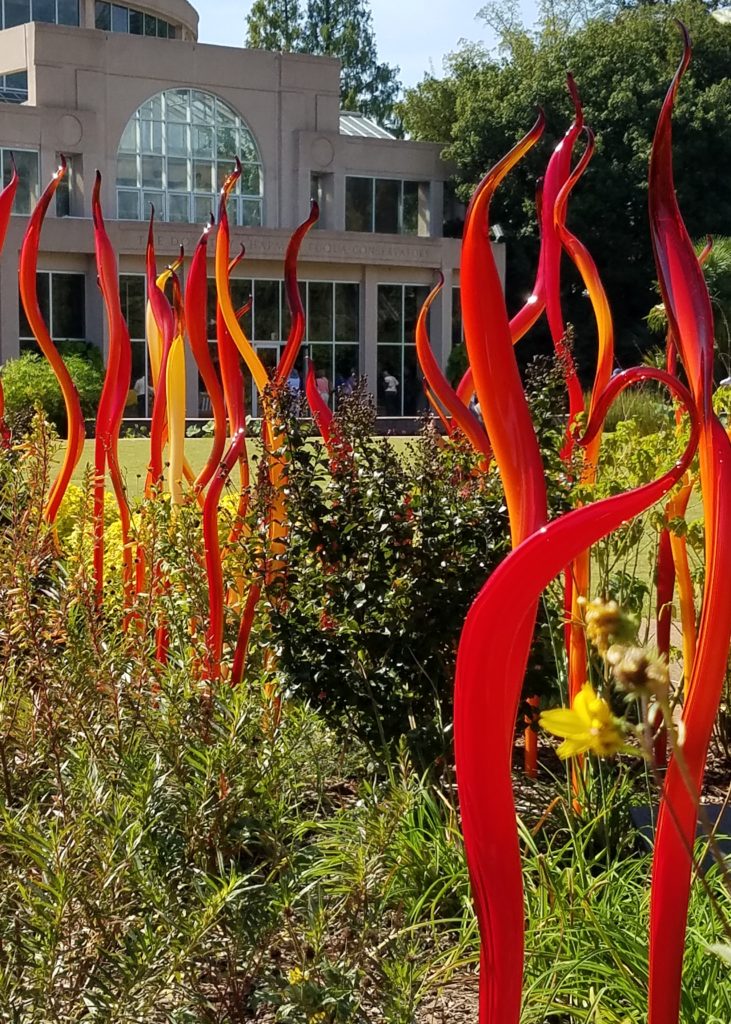 You can also see the gardens in a different light – literally – in the evening. The display (appropriately called Chihuly Nights) takes on an entirely new look during extended hours and is definitely worth postponing bedtime for! Chihuly in the Garden ended October 30, however, hopefully it will return soon.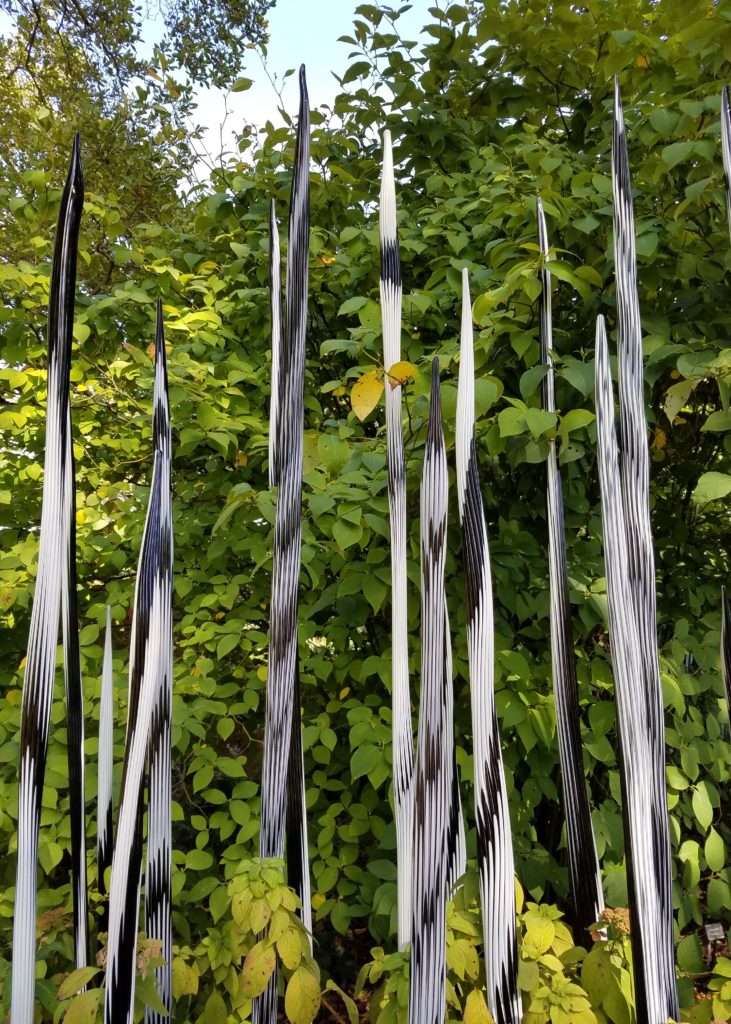 The end of Chihuly doesn't mean the end of the Garden, though. There are things going on there all year round. For example, on Saturdays & Sundays from May – October, the Garden hosts Garden Chef Demos. Fresh and in season fruits and veggies are transformed into simple recipes – and you get to watch, learn, and then sample them!
In November are Garden Lights, Holiday Nights. This is the sixth year of the display, and from what I've heard, it's pretty amazing. The Garden is lit up with holiday lights that are sure to get you in the holiday spirit. Walk through a Tunnel of Light, gaze at the Glittering Galaxy, revel at the Radiant Rainforest, and marvel at the model trains that bring visitors back year after year. I have to admit that I'm considering coming back for this one!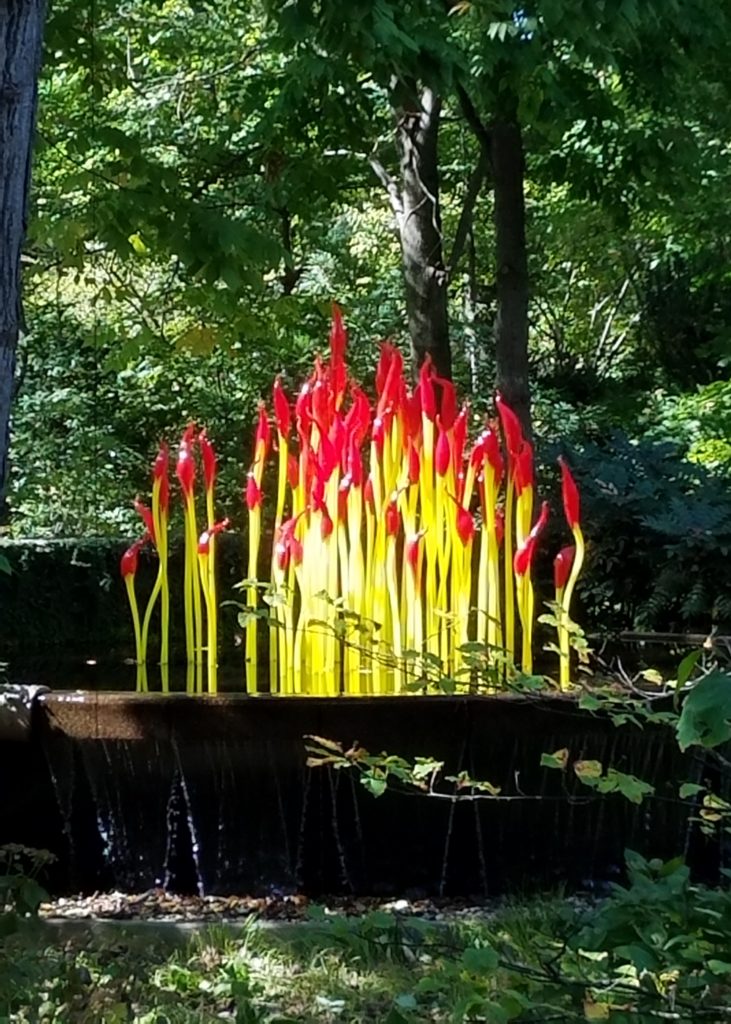 Also coming up this year is the Holiday Model Train show and the Reindog parade – you actually dress your dog as a reindeer and parade them through the Garden. How fun is that? Other family friendly activities include riding the train through the garden and visiting Botanical St. Nick.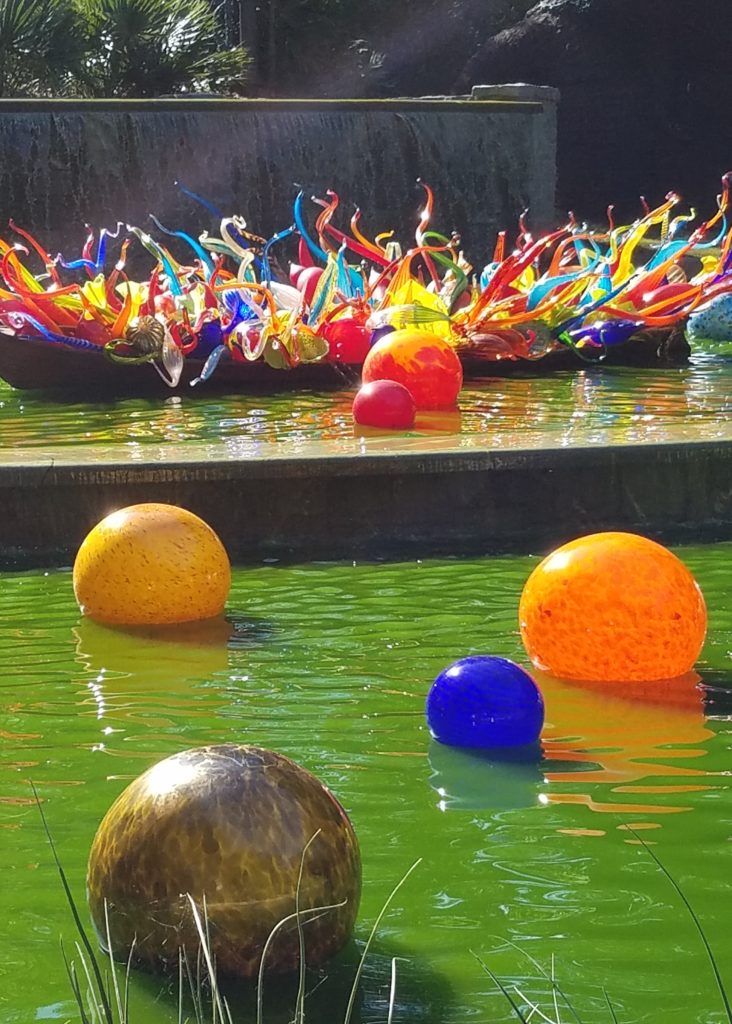 Even if there isn't an event going on, the Garden is an amazing place to visit just for the variety of plants. Atlanta Botanical Garden has two locations – Atlanta and Gainesville. Each offers different events. They're a fun place to visit for everyone – among the plants are beehives to observe, soggy bogs to visit, and treetops to walk through. I can't think of a better way to spend my time than taking a moment to just enjoy nature!