Do you know who your neighbors are?
In KEEPING UP WITH THE JONESES (in theaters October 21,) a suburban couple suspects something is a bit "off" with their new neighbors and it turns out they are covert operatives!  Can you imagine?  Thanks to our partnership with 20th Century Fox, we have a preview of this fun film and a fabulous giveaway, too… Read on!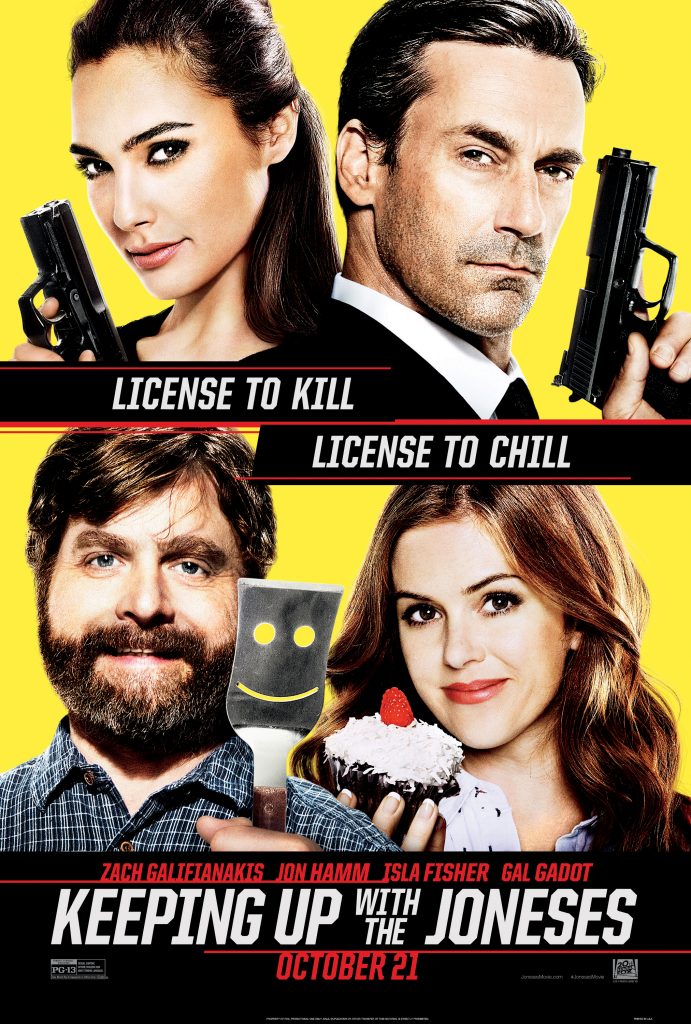 KEEPING UP WITH THE JONESES looks like the perfect date night movie to me.  My hubby and I are always up for a good laugh, but we like action-adventure films, too, and this movie seems to have it all!  With Zach Galifianakis and Isla Fisher in lead roles, you are pretty much guaranteed plenty of hillarious, and likely a few heart-warming, moments.
Check out the trailer and I think you'll agree, this will be a super-fun romp-of-a-film.  Definitely redefines what "keeping up with the Joneses" means!
ABOUT KEEPING UP WITH THE JONESES
An ordinary suburban couple (Zach Galifianakis, Isla Fisher) finds it's not easy keeping up with the Joneses (Jon Hamm, Gal Gadot) – their impossibly gorgeous and ultra-sophisticated new neighbors – especially when they discover that Mr. and Mrs. "Jones" are covert operatives.

Director: Greg Mottola
Writer: Michael LeSieur
Producers: Laurie Macdonald, Walter F. Parkes
Actors: Zach Galifianakis, Jon Hamm, Isla Fisher, Gal Gadot
Rated PG-13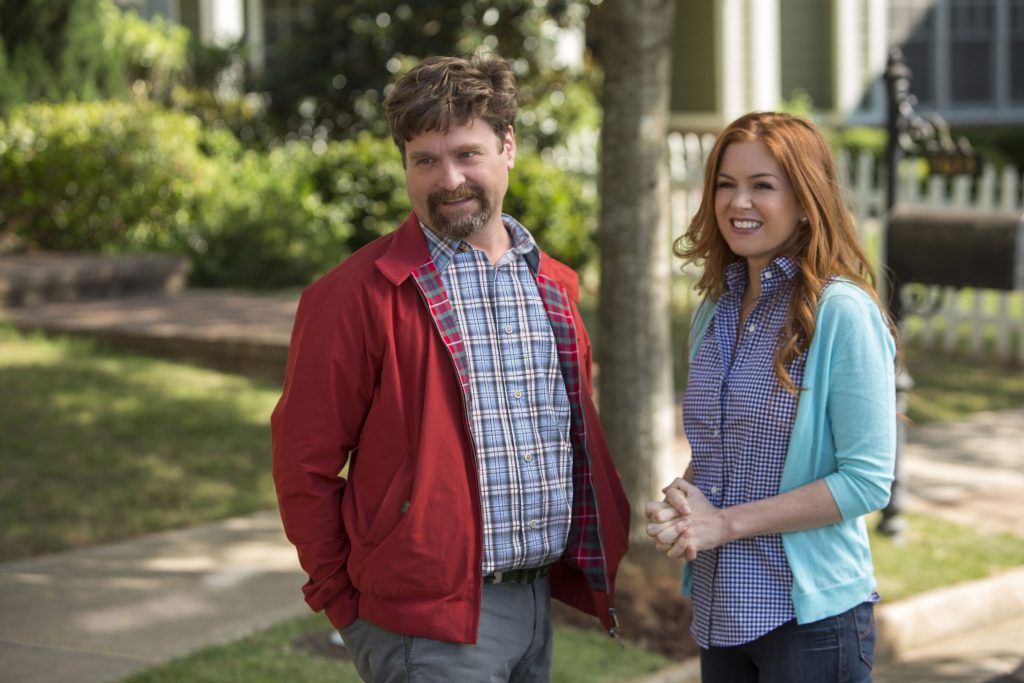 You can keep up with KEEPING UP WITH THE JONESES by:

WIN A KEEPING UP WITH THE JONESES PRIZE PACK
Thanks to our friends at 20th Century Fox, one (1) Rural Mom reader will win a KEEPING UP WITH THE JONESES Prize Pack that includes:
$25 Visa gift card for a Date Night Out to see Keeping Up With The Joneses
Open to US mailing addresses only
Prizing provided by 20th Century Fox
ENTER via the Rafflecopter below: