To celebrate FINDING DORY in the earlier this year we shared some great FINDING DORY Activity Sheets , FINDING DORY Coloring Sheets, and a super fun FINDING DORY Pool Party Kit!   Now, thanks to our friends at Disney Pixar, we have your Halloween fun covered with free printable activities and a FINDING DORY pumpkin stencil to enjoy!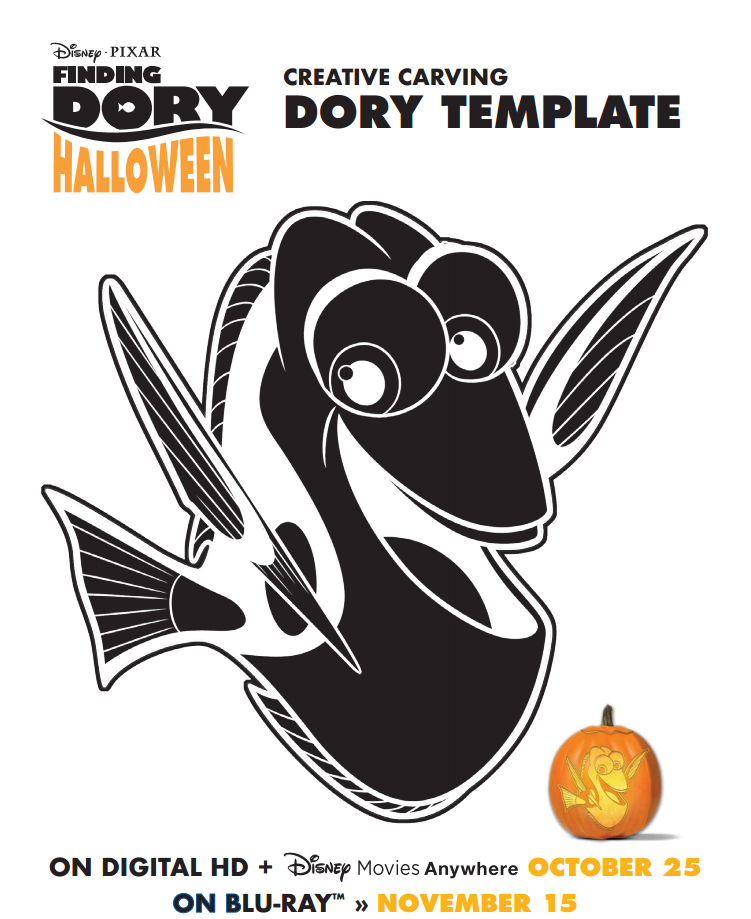 Have you seen FINDING DORY at the movie theater?  It was a wonderful film full of laughter and heart that we are looking forward to adding to our movie collection soon.  Out on Digital HD and Disney Movies Anywhere today and on Blu-ray just in time for the holiday season on November 15, FINDING DORY is certain to find a way into your heart and home, too!
Set up a fun Halloween family or neighborhood movie night with these FINDING DORY Halloween Activities.  Have a contest to see who can use the FINDING DORY pumpkin stencil to design the best looking pumpkin or see who comes up with the cleverest treat bag design.
You can print the pumpkin stencil and activities using the window directly below or scroll down to click the photo to download the whole packet to your desktop computer or tablet.
We hope you enjoy your FINDING DORY fun-filled Halloween activities and have a safe, happy Halloween!
If you need additional Pumpkin Stencil ideas, check out our Cute Pumpkin Stencil Ideas and Tips