How green is your skin care routine? Chances are that if you're reading this blog, our environmental impact is important to you.
Smooth, soft, and younger looking skin wasn't really something I associated with the environment until I was approached by Promise Organic about their skin care line. It's the first beauty company to be certified organic in 2013 and it continues to hold to the strict NSF/ANSI organic standard. So I figured why not give it a shot? I'm so happy I did!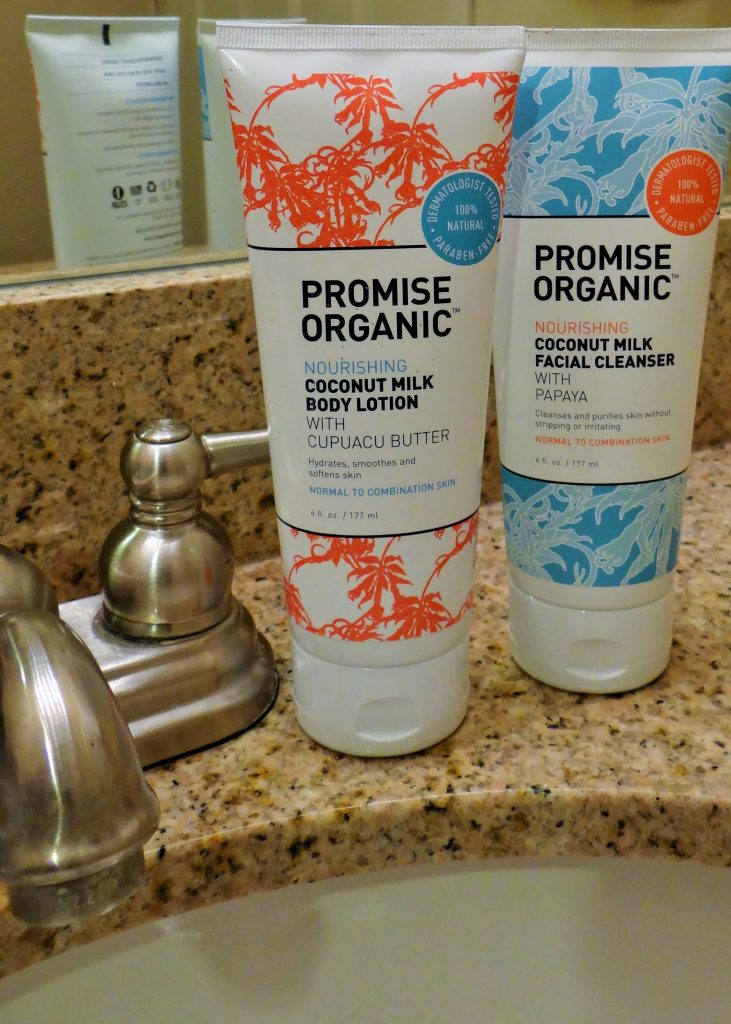 I particularly like the Promise Organic Coconut Sunscreen Stick. It's ideal for on the go use. Let's be honest. How often do you remember to put on sunscreen before you leave the house? Sure, if you're planning a day at the beach, you plan ahead. However, if you happen to be out and run into a friend that invites you to an outdoor café, you don't want to have to say no because you have no sunscreen, right? The same goes for kids' sports games. There's nothing quite like running out the door late for a game and then sitting there in the blazing sun remembering that you forgot your sunscreen! The convenience of this product makes it invaluable.
The 100% non-toxic and naturally derived sunscreen stick is SPF 30, so it gives decent coverage and is perfect in a pinch, (though I would recommend applying a higher SPF if you're planning on attending an all-day beach volleyball tournament or something.) It's so easy to use – just give your face a nice little sweep with the stick and you're good to go for about two hours. The sunscreen is also PH balanced and dermatologist tested, so even those with super sensitive skin shouldn't have a problem. Because it's so natural and gentle, you can even use it on the baby!
Another product from Promise Organic that I love is the Promise Organic Nourishing Coconut Facial Towelettes. They're perfect for a quick refresh. You can toss them in a beach bag, leave them in your purse, or just keep them on the bathroom counter. I like to carry them in my camera bag and my garden tote.  They're similar to other towelettes – I love to use them to freshen up throughout the day. Here on the farm we can get pretty sweaty and yucky quickly, and it's nice to just be able to wipe my skin clean whenever I want to without a big involved process. They're made primarily of aloe vera as well, so your skin stays hydrated longer with them than it would with other wipes. The chamomile and coconut oil leave my skin feeling cool, calm, and hydrated.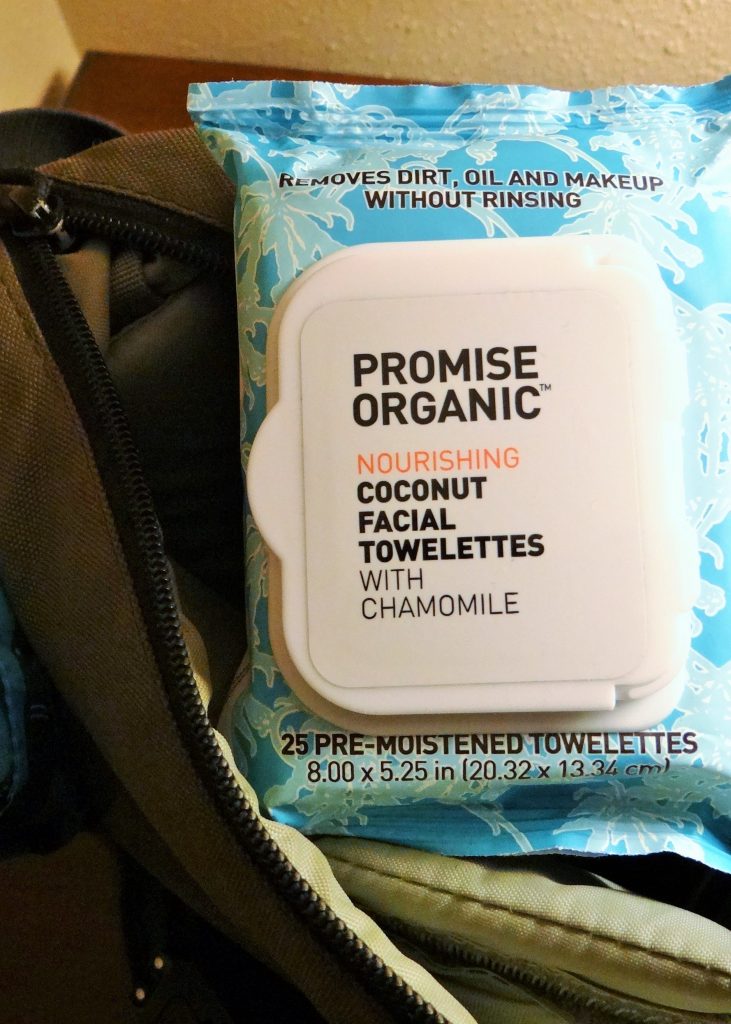 As if these products weren't cool enough, here are a few more reasons I really like Promise Organic skin care: The products are cruelty-free, gluten-free, and most of them are even vegan. It's so wonderful to find a company that's kind to your skin, your health, and your environment. I love when a company shares the same values as I do!
While no one is perfect, every little bit counts. I'm always happy to do my part when it comes to our environment, and my skin care routine is no exception. Want to add a little green to your skin care routine? The Promise Organic line is found exclusively at CVS.