Parts of my garden are about 100 feet or more from my house, and while I have a really long hose, getting it to go that extra few feet is a stretch (see what I did there?) Let me introduce you to my new gardening buddy RinseKit.  I had the opportunity to test out this remarkable product and found it has so many uses, I'm beginning to wonder how we functioned without one. It may be marketed as a portable shower, but I like to think of it as the modern gal's watering can!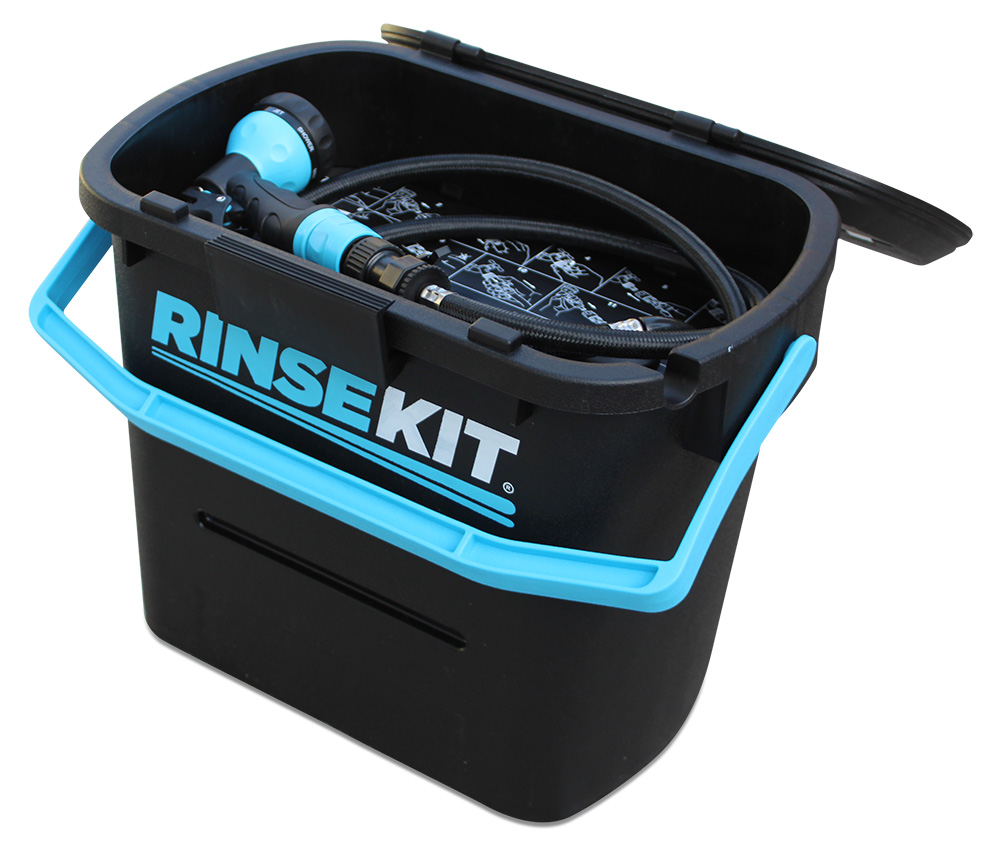 All I have to do is fill it up with water and bring it out to where I want it, which happens to be the other end of the garden. When you fill it, you hook up the RinseKit hose to your garden hose (it's got a universal fitting) and that's what pressurizes the water. It takes about 20 seconds to fill. RinseKit holds two gallons of water and the pressurized sprayer requires no batteries or pumping. The hardest part is bringing it to where I need it to be, and that's not even that tough. It weighs 9 pounds empty and only 24 pounds when full.
RinseKit has six settings – shower, jet, mist, cone, center, and flat. This is also especially helpful for gardening because some of the plants are heartier than others; I like that I can change the setting rather than knocking the smaller plants over. The unit will also hold pressure for about a month, so if you have a smaller garden and don't use a lot of water, you won't have to keep refilling it over and over again.
How I'm Using My RinseKit:
Pressurization also makes RinseKit more efficient. You only use the water that you need, and preserving our natural resources is really important to me, so I'm happy to do my part. In the meantime, I'm finding all sorts of uses for RinseKit all over the farm!
Think of all the times your garden hose doesn't make it to where you'd like it to – it's a great tool for washing your car, filing a dog's water bowl, hosing down muddy boots before the kids bring them in the house, or even inside your house if your water wasn't working. Obviously, you can use RinseKit for its intended purpose and hang it somewhere to use it as a shower too. It would make a great addition to your camping gear and an even better addition to your beach gear so you can wash all the sand off of you in the parking lot before getting in your car. It's the perfect way to avoid a nasty public shower floor!
We love using it on our boat, too.  It's great for rinsing off after a swim and for rinsing off fishing gear.  It seems like every day I find a new use for it and I love how it helps me conserve water, too.  Running a garden hose for a simple project can waste a significant amount of water.  Filling up the rinse kit and targeting the areas I need watered or washed is an ideal alternative.
Overall, truly loving RinseKit and could go on and on about all the fun ways I plan to use this portable water source – what will you use it for?