We've been on the go-go-go since school got out, and we're having a blast! This summer is going to be one to remember for sure. Thankfully, I also have a little bit of help from Vivitar at keeping those memories a little bit more vivid with the Vivitar Air Defender X Camera Drone and the Vivitar DVR794HD Wi-Fi Sports Action Camcorder.
We're definitely taking our summer photography and video to the next level. (See what I did there?) As, always, all thoughts, experiences and opinions are that of Rural Mom. Read on to check out our experience!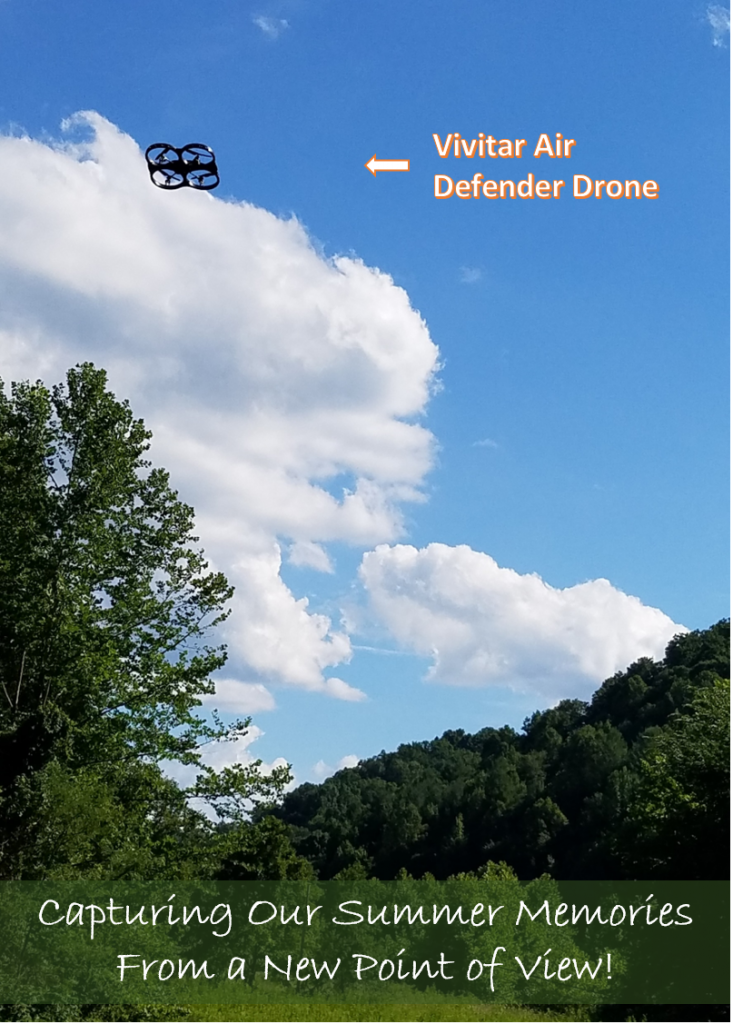 The word "drone" combined with photography should have gotten you excited already – imagine the possibilities here. We're talking about 200 meters of flight range and the ability to hover, flip and fly upside down. The sky is literally the limit when it comes to the moments you can catch. Imagine being directly behind the goal when your child makes a million dollar shot. How about being able to capture baby birds in a nest? It's a literal birds-eye view.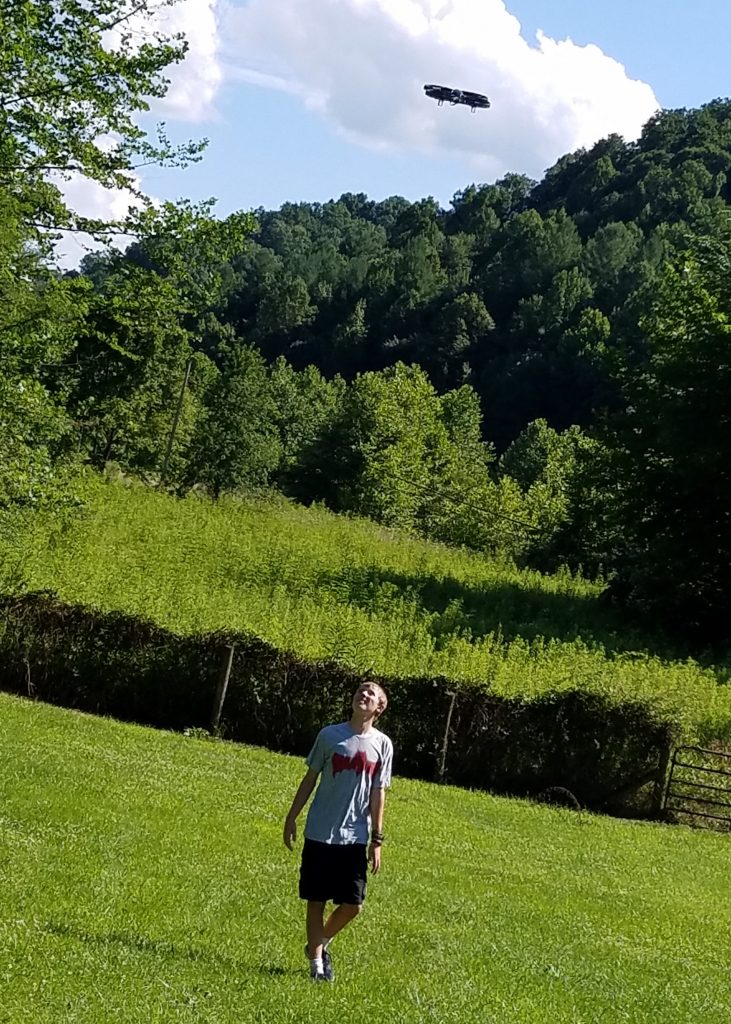 You can record the entire flight – the drone can go in all sorts of places and get angles you've never thought of, and it looks really cool flying at night with the 64 LED lights surrounding it. I think that's my kids' favorite part about it. The easy-to-use radio transmitter with multi-directional controls really gives you the ability to get pictures you'd never have been able to otherwise.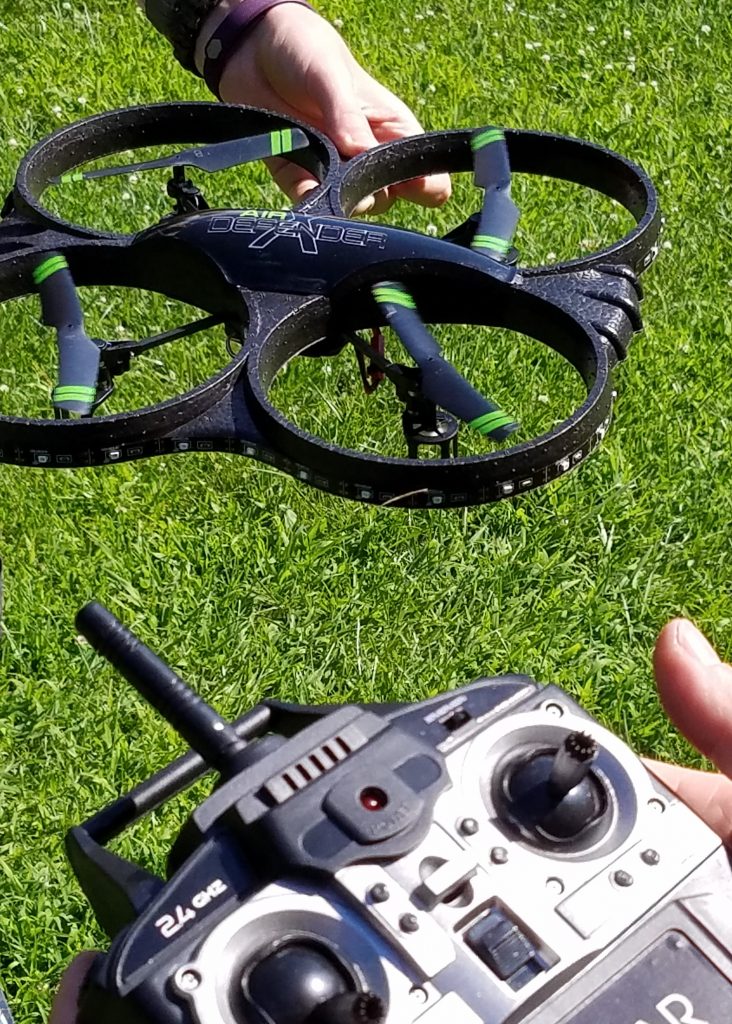 The Camcorder has Full HD resolution and records in 1920 x 1080p. You can also capture crisp and clear still images with the 120 Degree wide angle lens. Want to make sure you're in the shot too? All you have to do is activate the self-timer function. The HDMI output lets you share on a big screen with your family immediately.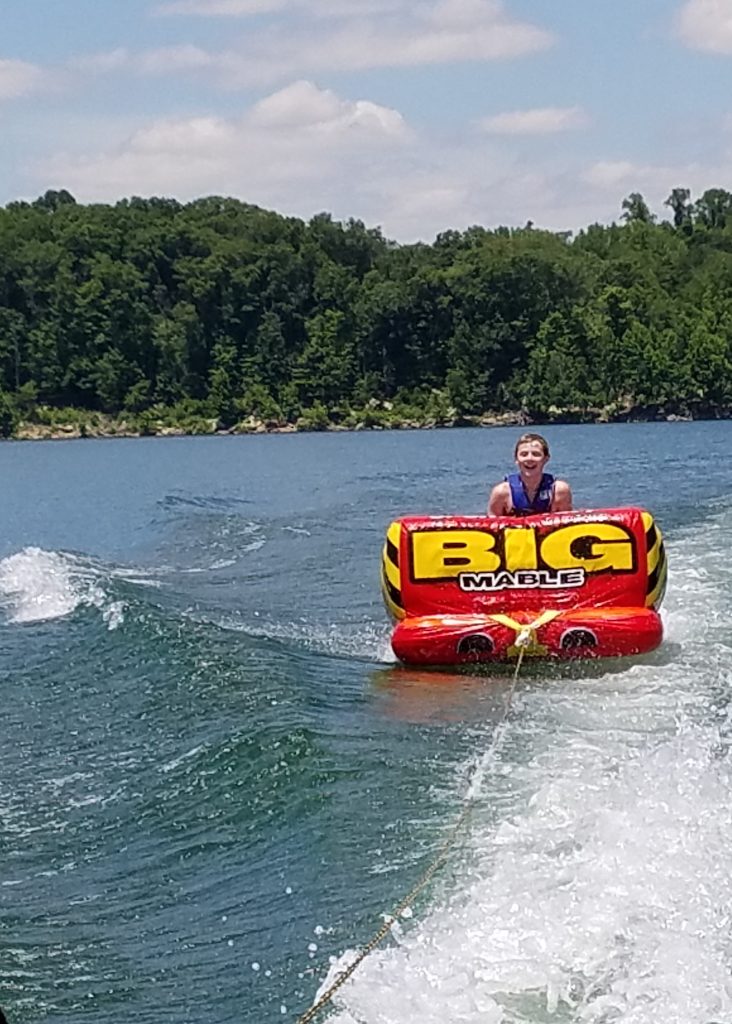 My favorite part about the camera is that the waterproof and shockproof case allows me capture memories of watersports and ball games. We used it a lot on our recent trip to the water park and didn't have to worry about it getting ruined.  The camera also has an app available for iOS and Android that gives it even further functionality. (We know I love a great app!)
We took the Vivitar DVR794HD Wi-Fi Sports Action Camcorder on our boat to the lake to play this week.  Check out these short clips from our test run:
Obviously, this is not "pro" footage, but you get the general gist! It's certainly fun to use and I know we will be capturing some unforgettable moments we'll cherish to have on film.
I can foresee both of these cameras being well-used during the fall and winter seasons too – a waterproof camera is a gem in snowy weather, and I'm already gearing up to take videos of the kids playing in the fall leaves from the drone's view.
Also love that both of these products have a pocket-book-friendly price point.  Makes them a great, affordable holiday gift idea for both kids and adults.  Truly, my teens' eyes lit up as much as mine when we opened the boxes to start testing out our new memory recorders.  Definitely photo/video tools that appeal to all ages!
How's your summer going? Are you capturing lots of memories too?