Our summer travel plans always include visits to our local favorite spots.  I happen to be very fortunate, though, to live in the middle of a National Forest region with plenty to do, see and explore.  According to a recent study from WalletHub, not everyone is so lucky.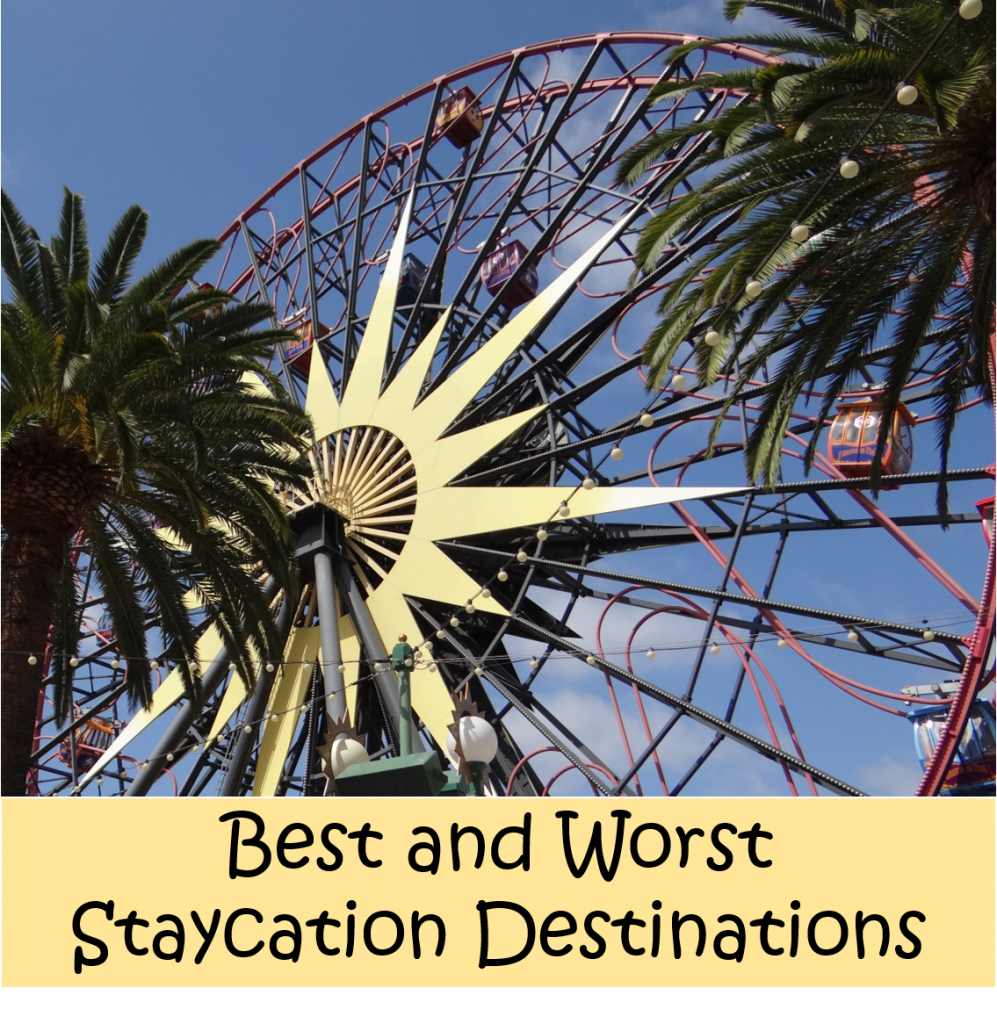 For example, did you know that New Orleans has the most museums per 100,000 residents?  It is 79 times more than in Aurora, Colo., the city with the fewest.  We had a wonderful family trip to New Orleans and the museums were definitely a highlight!  Fun trivia like this can help a lot when considering an area for family travel.
While you are planning your summer travels, it may be handy to have these lists to help you to decide if the location you have your eye on will have enough attractions and activities for your family to enjoy.
Best Cities for Staycations 
1 Orlando, FL – has the most ice-cream and frozen-yogurt shops per 100,000 residents, certainly contributing to it's top spot!
2 Fort Lauderdale, FL
3 Tampa, FL
4 Salt Lake City, UT
5 Scottsdale, AZ
6 Atlanta, GA
7 Las Vegas, NV
8 Minneapolis, MN
9 St. Petersburg, FL
10 Honolulu, HI
Not surprised to see many of these cities on the top 10, having been to nearly all of them, I can attest they all have a wonderful amount of family-friendly attractions and fun places to create an adventurous or relaxing vacation.  In fact, we headed back to Atlanta this summer. There are plenty of cities I would add, though, especially if you are traveling with teens like Louisville KY, Gatlinburg TN, Washington DC, and Duck NC.
Worst Cities for Staycations
141 Fremont, CA
142 Chesapeake, VA
143 Los Angeles, CA
144 Fresno, CA
145 Fort Worth, TX
146 Yonkers, NY
147 Santa Ana, CA
148 New York, NY
149 Oxnard, CA
150 Chula Vista, CA
I think cost of attractions and hotels affects many of the cities on the bottom of the list.  For example, Buffalo, N.Y., is noted as having the lowest bowling costs at $3.09, which is nearly four times less expensive than in New York City, the city with the highest, $12.28.
You can see the full report and where your city ranks at: https://wallethub.com/edu/best-cities-for-staycations/4341/
How does your city rank for staycations?  Do you have a favorite staycation destination?