How do you remake a beloved Disney classic animation using a combination of CGI and live-action film?  The risk is high, but the reward potential great and (spoiler alert) the results spectacular!  We caught up with Director Jon Favreau and Neel Sethi prior to THE JUNGLE BOOK red carpet premiere to get their insights on filming and breathing new life into the modern Mowgli and friends.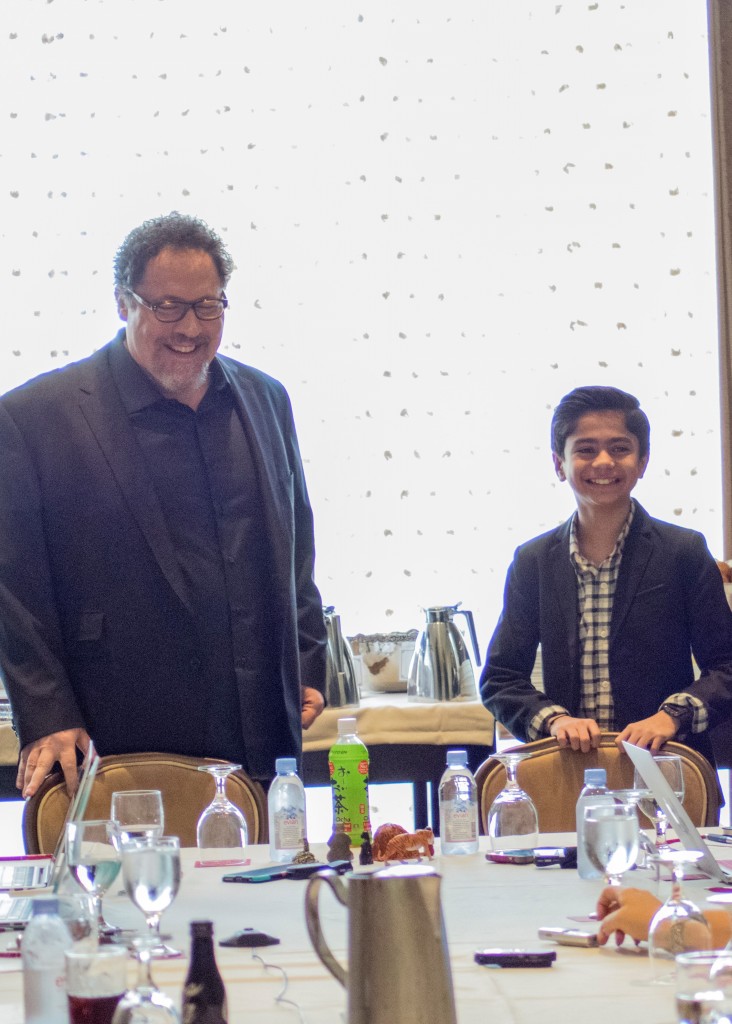 Favreau was first introduced to the CGI set concept when working with Disney on a project called "Magic Kingdom," a concept film about the Disney park coming to life.  He began researching how to integrate live humans with a set that would be build in CGI, rather than reality, allowing for the film to have special effects without the big set costs or space requirements.  A meeting with Rob Legato, who eventually became the Visual Effects Supervisor of The Jungle Book project, opened Favreau's eyes to the potential as they referenced other successful CGI projects like "Hugo" and "Avatar."  "Magic Kingdom" was tabled, but when the call from Disney came for The Jungle Book, Favreau was ready.
"It got me thinking," Favreau said. "We could create our own complete environment… I could do something similar to what I was thinking about for 'Magic Kingdom.'"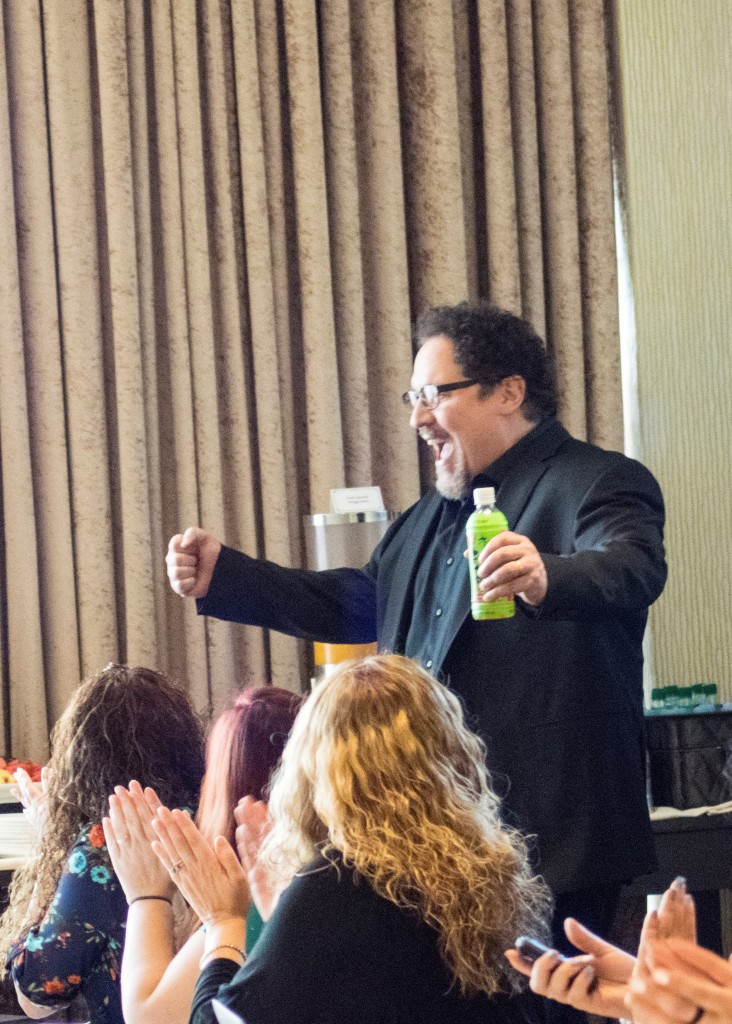 His original thoughts were to make the set on a grander scale.  To make the trees in the movie larger than in real life, the animals like the panther as big as he was in the cartoon version of The Jungle Book.  Playing with scale would give the movie its distinct look and feel.
"Always keep it photo real," Favreau said. "But you could give it a dream-like quality so you see the whole thing through a kid's eyes."
When you are talking with Favreau, it's easy to see that sense of child-like wonder reflected in his eyes.  Enthusiasm for the film, for his film partners, the actors and life-in-general are present in every movement he makes and word he articulates.  He's a bit like a wind-up toy that never runs out of steam, just keeps spreading joy to those around him.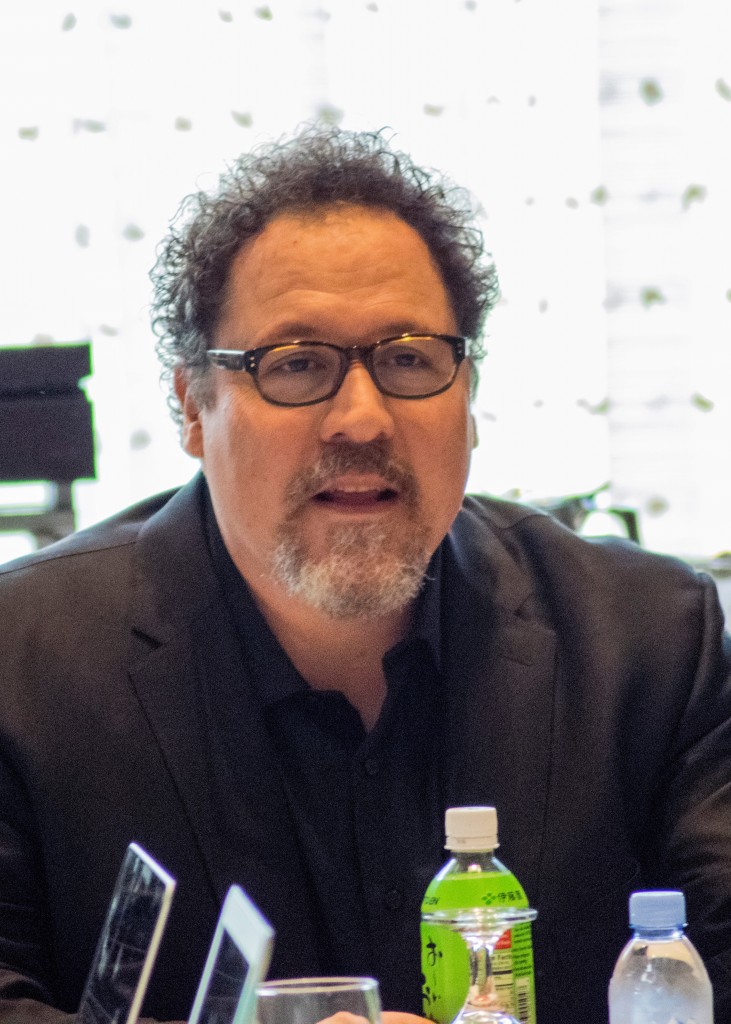 This joy factor glows even brighter when Favreau talks about Neel Sethi, the newly discovered actor who plays Mowgli in The Jungle Book.  One gets the sense that Favreau is Sethi's real life Bagheera, nurturing and protecting his protege.  In fact, Favreau says that as a father, he immediately recognized and was drawn to Sethi's confidence.
"He (Sethi) was a full-formed version of himself and so we go who he was very quick," Favreau said. "I think the fact that he wasn't a kid who was out there looking for acting jobs made it fun for him."
Sethi beat out over 2000 top-notch candidates to land the role of Mowgli.  When you meet him, it's easy to see why as you are immediately drawn to the genuine smile and soulful eyes tempered with unmistakable innocence of this charming young man.  Sethi's dance teacher suggested he try out for the role and on the last day of 5th grade, he heeded her advice.
"I never thought about acting before," Sethi said. "I auditioned and they really like me, so we flew to LA and then two weeks later, we flew to LA again… and the producer called and we were like flipping and jumping and we were so happy!"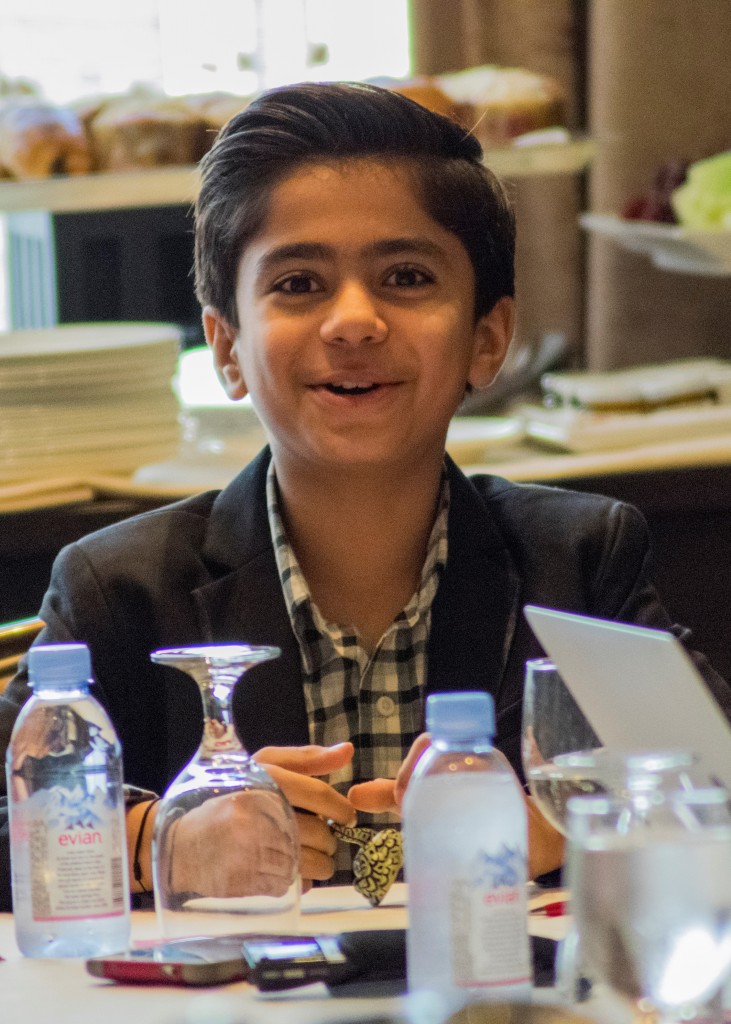 Sethi's real life charm translates well onto the screen as he continues his "boy having fun" persona in the jungle.  Even acting with characters that were not really there in front of him doesn't seem to phase this talented young man.
"I just made it natural that if this was a puppet, I would just make it normal that it is not a puppet – it's like a bear or a panther," Sethi said. "I just made that in my head and made sure 'oh, that's not a puppet, that's Ballou.' Then instead of seeing a puppet, I would see this."
The one thing about filming that gave Sethi pause is the mud.  He said the mud would "get all hot and itchy" and would have to be spritzed with cold water to help make it realistically muddy again, which is a process he didn't care for.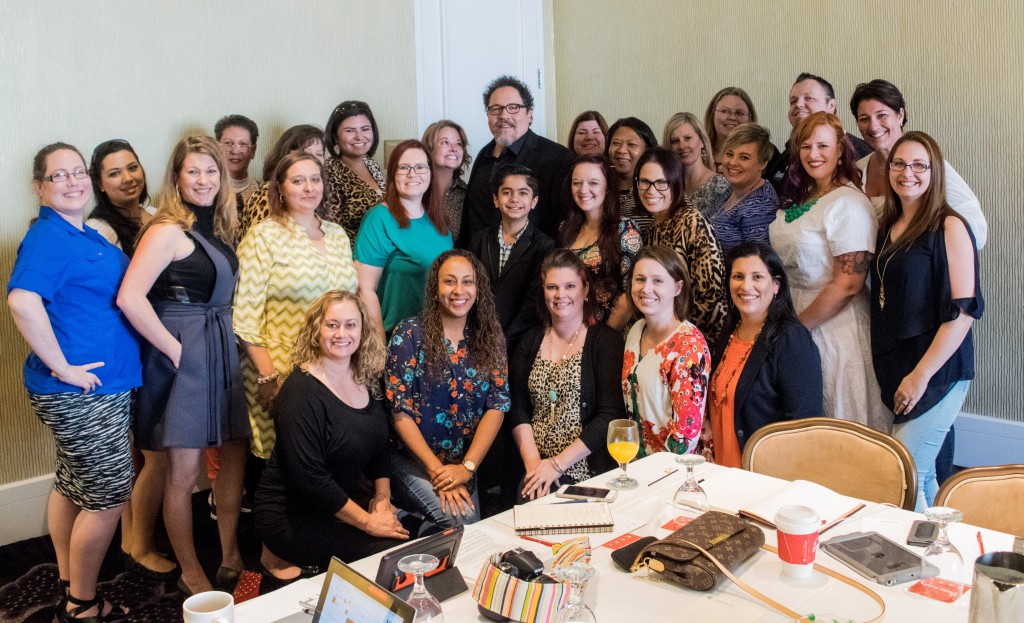 While physical prop problems like dried mud poses some minor complications, the real challenge for Favreau was deciding what musical scores would find their way into the new The Jungle Book film.  As the new film is not a musical, it's more challenging to determine when or even if, they should be incorporated into the live action movie.
"Some of it was intuition," Favreau said. "A lot of it was trial and error and honestly, it was the part I was most concerned about."
When he originally came on board for the project, there were no musical scores slated for the film.  Favreau's concern in adding them was to do so without disturbing the tone of the movie.  For help in making decisions about the success of the musical aspects, Favreau enlisted the aid of his wife and kids' opinions.
"A great thrill for me is to show the kids and the whole family what we've been doing," Favreau said. "Then you get your first sense by looking in their eyes."
No doubt, Favreau's family's eyes reflected much of the same jubilation for the film that is now present in his own.  The film achieves a wonderful blend of plot, humor and music to bring us a version of The Jungle Book that is both fresh and timeless!
For more information on THE JUNGLE BOOK film, visit the official website: http://movies.disney.com/the-jungle-book-2016
Be sure to continue to follow my coverage via @ruralmoms (Twitter) @Barb_Webb (Instagram) and RuralMoms (Facebook)- look for the#JungleBookEvent hashtag.
THE JUNGLE BOOK opens in theatres everywhere in 3D, RealD 3D, and IMAX 3D on April 15th!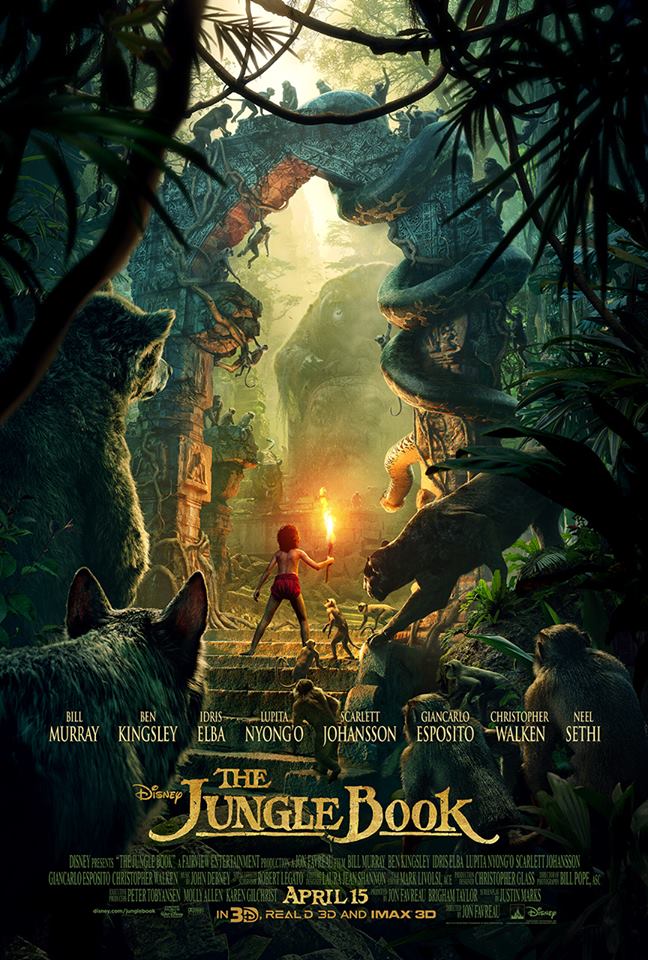 Disclosure: I attended the #JungleBookEvent My expenses were covered by Disney. All opinions are my own.