We are partnering with Block Advisors to bring you this important discussion on identity theft provention today: 
Do you associate identity theft with tax time?
While I always check my credit report regularly, I haven't considered how vulnerable I am during tax season.  Turns out that tax time is a hey-day for identity thieves who are just itching to get their hands on your important personal information. As if filling out your tax forms wasn't stressful enough already!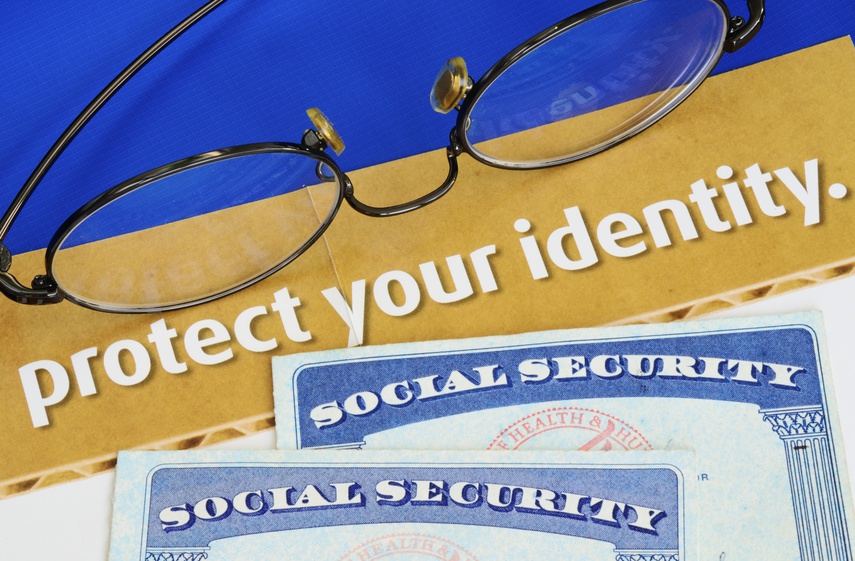 While you cannot prevent creepy identity thieves from seeking your information, you can take preventative measures to help ensure your peace of mind and to protect your private details.  Consider following these 6 simple steps to help prevent identity theft during the tax season:
Memorize Social Security Numbers.  Take the time to commit your social security number along with your spouse's and children's, too, if applicable.  Identity thieves love getting their hands on your social security number as it's a key to easy identity theft.  Cards are easy to lose and if your wallet or purse is stolen with the cards in it, it can be a nightmare to repair the damage.  It's far better to take the time to memorize the numbers and then lock the cards away in a secure place.
Only give out your personal information to a trusted party. This sounds like a "no brainer" but identity thieves are smart about convincing people to send them your personal details and may dupe even the best of us!  Protect all of your financial information and do not ever fill out a form online or give out information over the phone (or even in person) unless you are confident that the source is reliable on, such as your Block Advisor tax professional who is helping you to prepare your taxes.  This includes information you may think is fairly harmless like birth dates.  The more information a thief has, the easier it is for them to attack your identity.
Invest in your safety.  Keep your important documents in a secure home safe or bank safety deposit box.  Do not leave vital information laying around your home for anyone to access.  We don't like to think that anyone entering our home would be out to harm us in any way, but sadly, sometimes bad things happen.  Don't give anyone the opportunity to steal your information.  This also includes protecting your electronic information by securing your hard drive with firewall/anti-virus software, having passwords on you computer electronics, and keeping external hard drives locked up when you are going to be away from home.
Keep an eye on your credit report.  It's a smart habit to get into to check your credit report regularly for discrepancies or activities you didn't authorize.  Be sure to monitor your spouse's and your children's reports, too, if applicable.
Enlist the aid of an expert.  No matter how well prepared we think we may be, it always helps to have additional protection like the Block Advisor's Tax Identity Shield. This tax identity shield helps in several vital ways:
provides a pre-tax season scan to provide awareness of tax identity theft risk
offers customized advice and year round education on how to reduce your identity theft risk
builds a proactive defense to help protect your future tax returns from identity theft
provides early detection of any fraudulent returns submitted through Block Advisors with a notification to a secure email address
offers expert guidance and support including restoration services in the even of a tax identity breech
Extra Tip:  Right now, Block Advisors has a fabulous offer, you can get 50% off what you paid someone else last year for professional tax services. Take advantage of this offer through March 31 (Subject to $100 minimum charge). Visit BlockAdvisors.com for full details.
You may not be able to rid the world of identity thieves (wouldn't that be nice if we could?!) but you can be well prepared to protect yourself in the best possible way from identity theft.  Be sure to take the steps today to keep your information safe and sound!