At Easter, I have my tried-and-true favorites but I'm always looking for exciting new flavors and ideas to change things up a bit, like this super fun Easter Egg Basket Cookies recipe idea from the Tastefully Simple Easter Menu. My family appreciates the variety and it keeps our Easter dinner from being mundane each year.  The way my sons' eyes lit up when they saw what I was creating in the kitchen was all the confirmation I needed, this year, our Easter celebration is going to be a spectacular hit!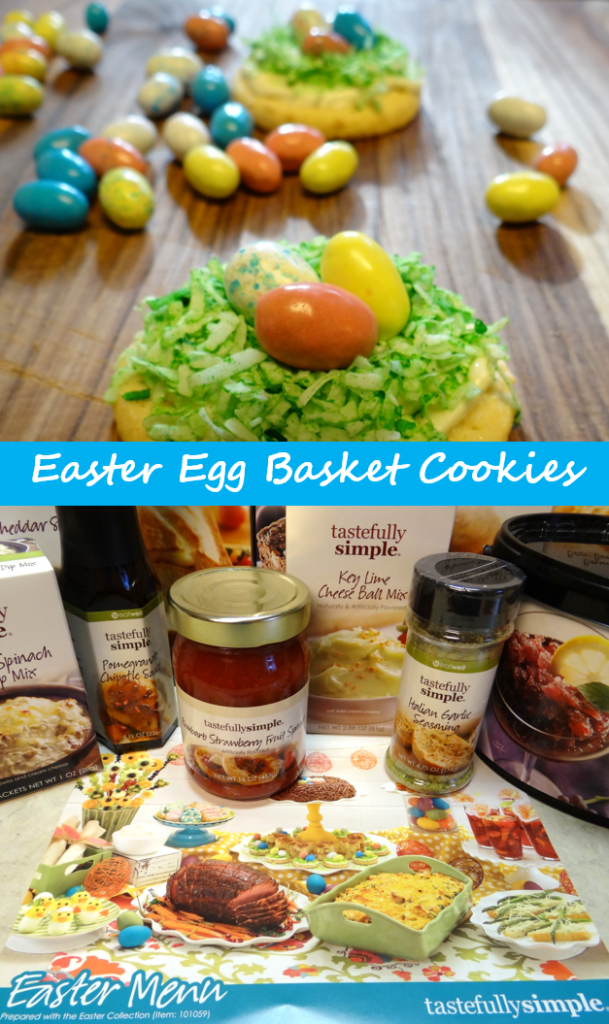 I also appreciate how easy Tastefully Simple's Easter Menu ideas make it to bring delicious recipes to the table with very little time and prep involved.  We all know how difficult it is to cook for a big crowd and deliver a meal that our family and guests rave about.  For me, having a little help in making this happen is a blessing!
All of the recipes grabbed my attention, from Pomegranate Chipolte Ham (how refreshing that sounds!) to Robin's Nest Cake, there's an idea to please every palette and to jazz up our Easter celebration.  (You can find all of these recipes and more at https://www.tastefullysimple.com/entertaining/easter.)  The secrets are in the Tastefully Simple ingredients like their Rhubarb Strawberry Fruit Spread, Pomegranate Chipolte Sauce, Truffle Fudge Brownie Mix and Samba Sangria Slush Mix.  Paired with simple ingredients they make your Easter meal exceptional.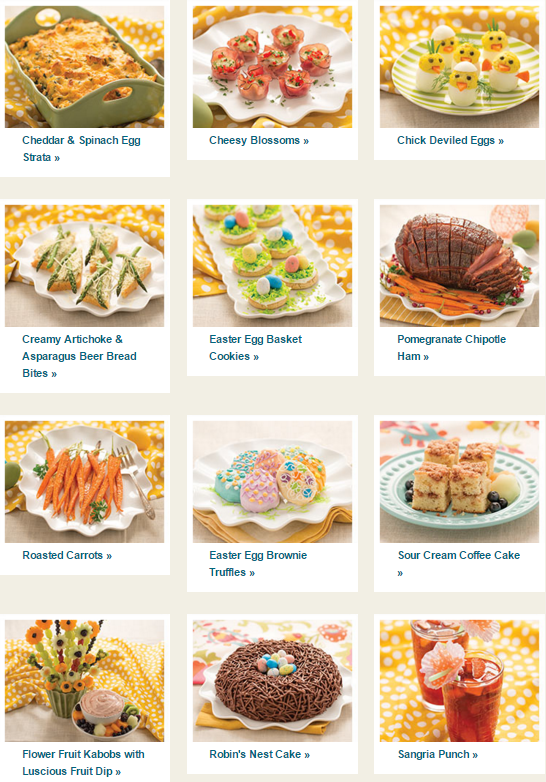 When I saw the Easter Egg Basket Cookies, I knew they would be an easy-to-make, fun addition to my Easter sweets table.  As an Irish gal, we set up a sweets table at every holiday, it's tradition!  It's everyone's favorite and one many of us look forward to all year 'round as the one time we indulge a little is during the holiday.
Certain flavors "scream" Spring and Easter celebration, among them Key Lime and Coconut.  Both are breezy delights that will truly liven up your Easter treat time.  The cookies are chock full of Spring-time flavor, are adorable to look at, and are a cinch to put together.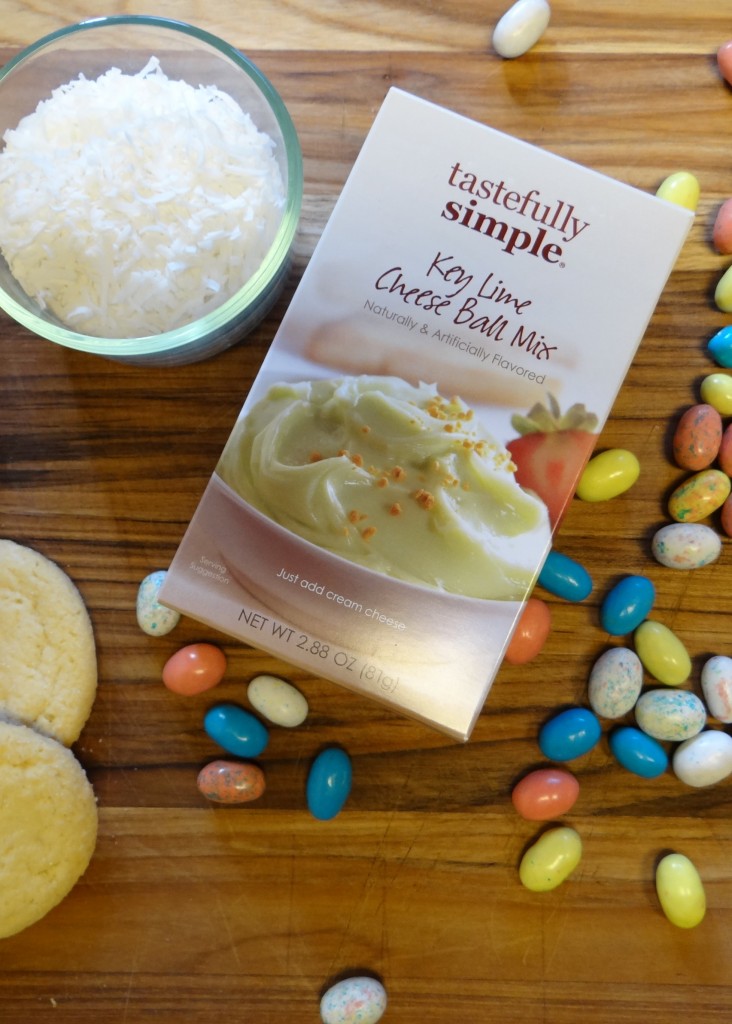 All you need to put together this cute cookie confection is the Tastefully Simple Key Lime Cheeseball Mix, cream cheese frosting, sugar cookies, shredded coconut, small Easter egg shaped candies, and green food coloring.  If you want to keep things super simple, you can purchase pre-made sugar cookies and frosting at your local grocer.  To test them out, I used all pre-made ingredients and was able to put together the Easter Egg Basket Cookies in record time with only about a minute prep time (spent tinting the shredded coconut green and mixing the frosting with the key lime mix.)  Yet, the end result looks like I spent a lot of time in the kitchen… so, shh! That will be our secret!
This treat will be perfect for potlucks or to bring along when we visit relatives.  I know they will "wow" everyone with the ridiculously-wonderful key lime flavor of the frosting which makes this an incredibly rich-tasting cookie and I know I'll "wow" them with presentation, too.  Exactly what I've come to expect from Tastefully Simple – their products definitely have the overall "wow" factor.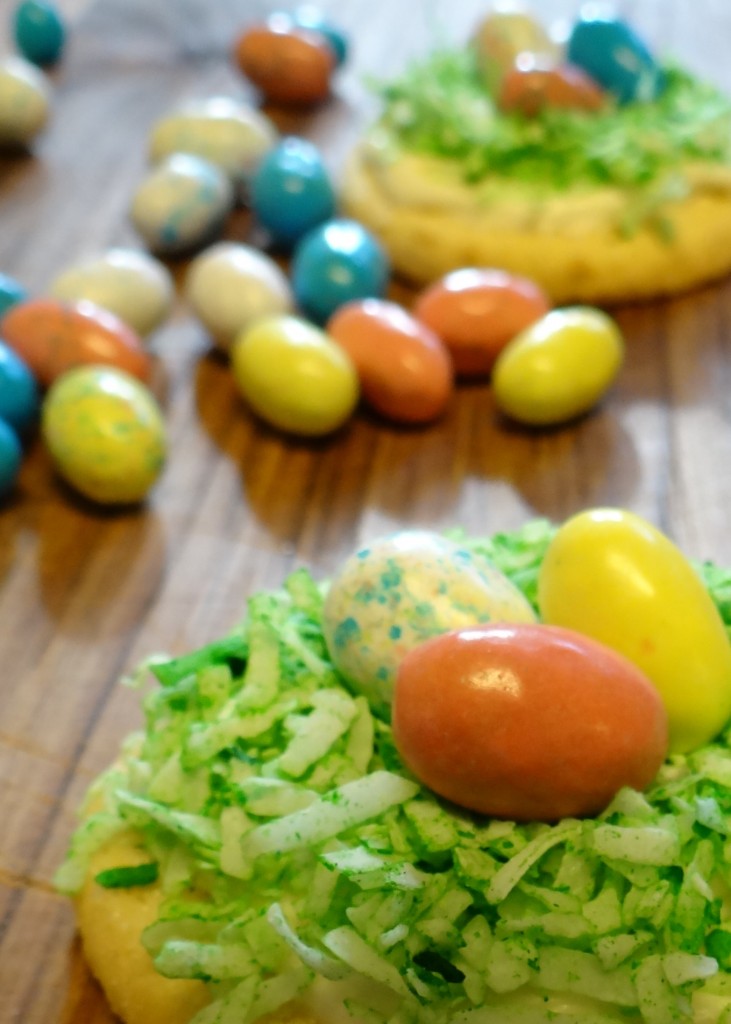 The entire Tastefully Simple Easter Menu collection is available for purchase for a limited time as a group kit (to create the entire feast) or sold individually to recreate the recipes of your choice (to enhance your Easter dinner and dessert offerings.)
Do you have new recipes you'll be adding to your Easter celebration this year?