"Oh. My. Goodness!" is the phrase that comes to mind when I get asked about my OrangeGlad Monthly Sweet Box. It's like a little bit of heaven shipped right to my door. The company compiles the best desserts from all around the country and then sends them to me. It can't even get any better than that. I can get cookies from Washington, Megpies from NY, fudge from Minnesota…all in the same box. It's just amazing.
Like most subscription boxes, the selection changes every month. Past boxes reveal that you can get shortbreads, brittles, cookies, toffee, candy, biscotti, truffles…I could go on and on. Each month there are 5 new featured sweets.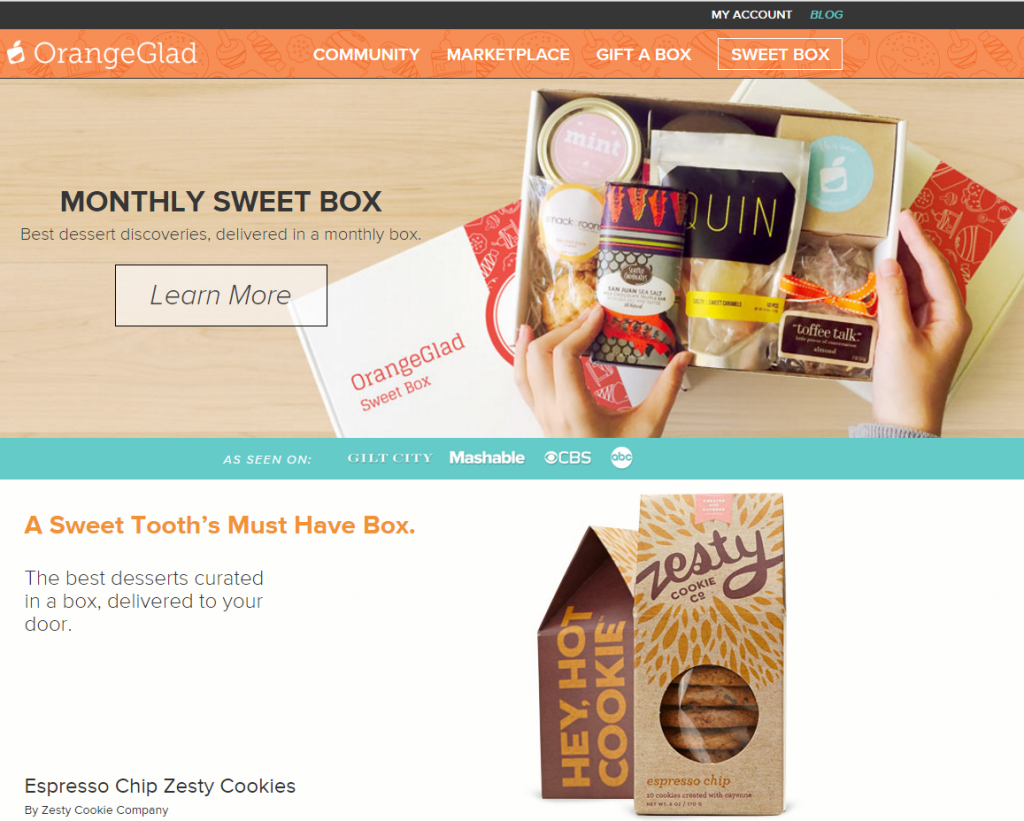 I also like that the box only contains 5 treats. 5 is definitely enough for me to enjoy, and it's the perfect amount for portion control. I shouldn't eat an entire box of 24 cookies, and the perfect amount included in this box ensures that I won't. 2 or 3 is plenty. My waistline is just as thankful for this box as my sweet tooth.
Obviously, you'll want to get this box for yourself. Other than traveling the country and stopping in all the best bakeries, there is no better way to satisfy your sweet tooth than with artisan desserts shipped directly to your door. Inside the box is also information about the makers. You get to hear their stories as though they're telling them to you right in the bakery. It's like welcoming new members into your community! Also included with each box is an ingredient list, so you always know exactly what you're putting into your body.
Another thing that's really great about the box is that if you really love something, you can buy more of it through the website. I was very happy to see that the Original Salted Caramels I loved were available in the Marketplace. Portion control doesn't necessarily work as well if you're going back and buying more, but it's so worth it to cheat a little bit from time to time!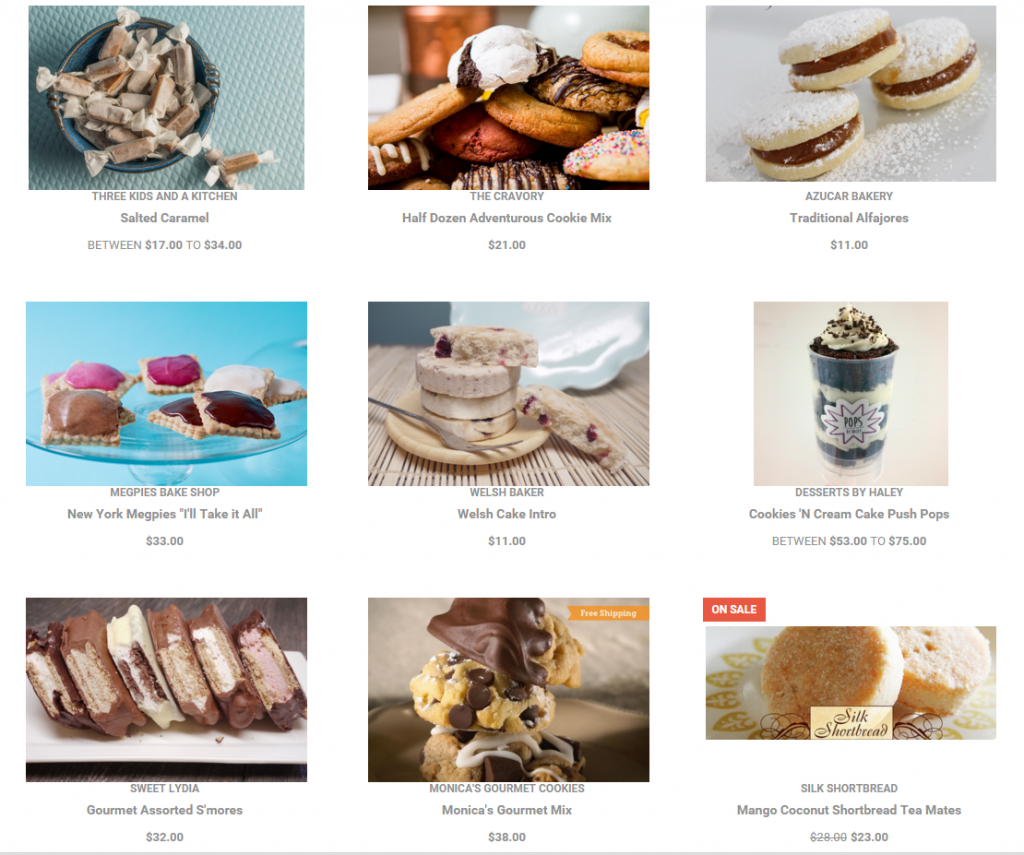 Many people on my Valentine's Day and other holiday shopping lists will be receiving OrangeGlad boxes this year. I really like that there are two different options for gifts. There is the Sweet Box Gift, which is a luxury indulgence for one and the double box gift, which has twice the desserts to share. They make great gifts for anyone you know that has a sweet tooth, and also for people you don't know that well, like your accountant (never hurts to butter them up right before tax time!), your child's teacher, etc.  Gift subscriptions don't automatically renew, either, so you can feel free to buy 30 gift boxes at Christmas time if you'd like without your credit card ever being charged again.
Do you have a sweet tooth or know someone who would absolutely love getting this box?