Spring is in the air! Can you see it in your neighborhood yet?
Everyone knows that I really love Spring, and that will often dictate my fashion choices. This year, I'm particularly looking forward to the spring blossoms, and my love for them has definitely inspired my love for this pair of Jambu shoes! Take a look at these little beauties!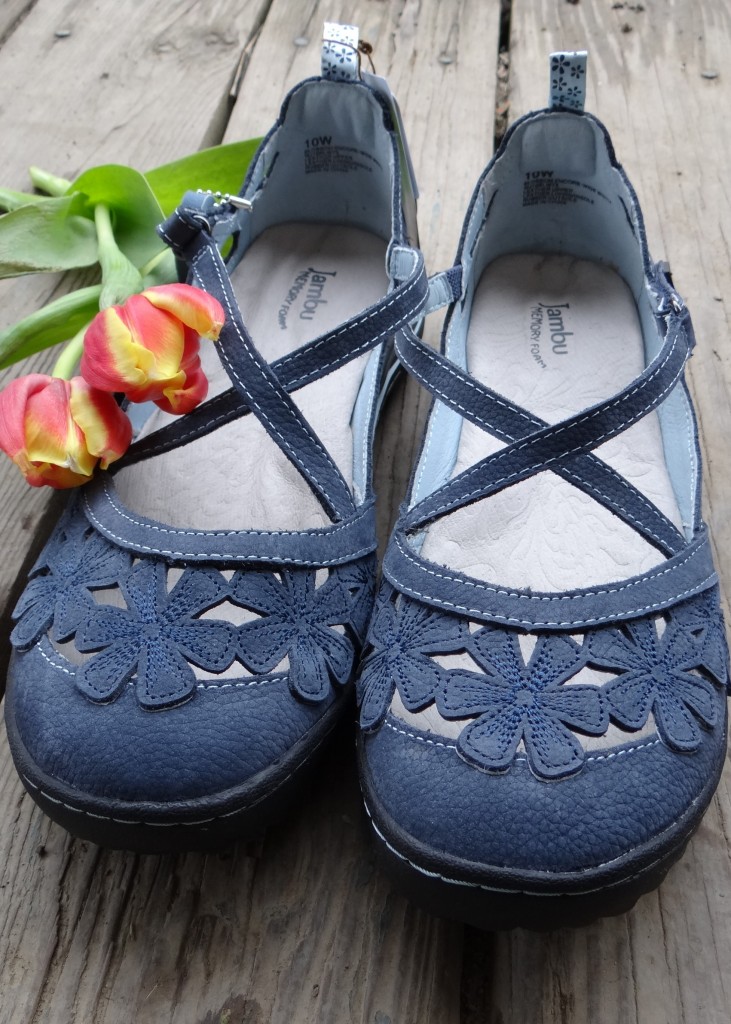 If shoes could talk, the Jambu Blossom Encore would definitely say Spring! The little flowers around the toe box are simply adorable. I also like that they give room for breathability in there. It's sometimes difficult to find footwear that will be both warm enough and cool enough for the varying temperatures Spring brings.
If you haven't tried out a pair of casual shoes for women with memory foam yet, this is the pair to try. It's like walking on a cloud all day long. Your feet get less tired and because the memory foam allows the shoe to become a perfect fit to your foot, back problems and other consequences of improper fitting footwear are much less likely.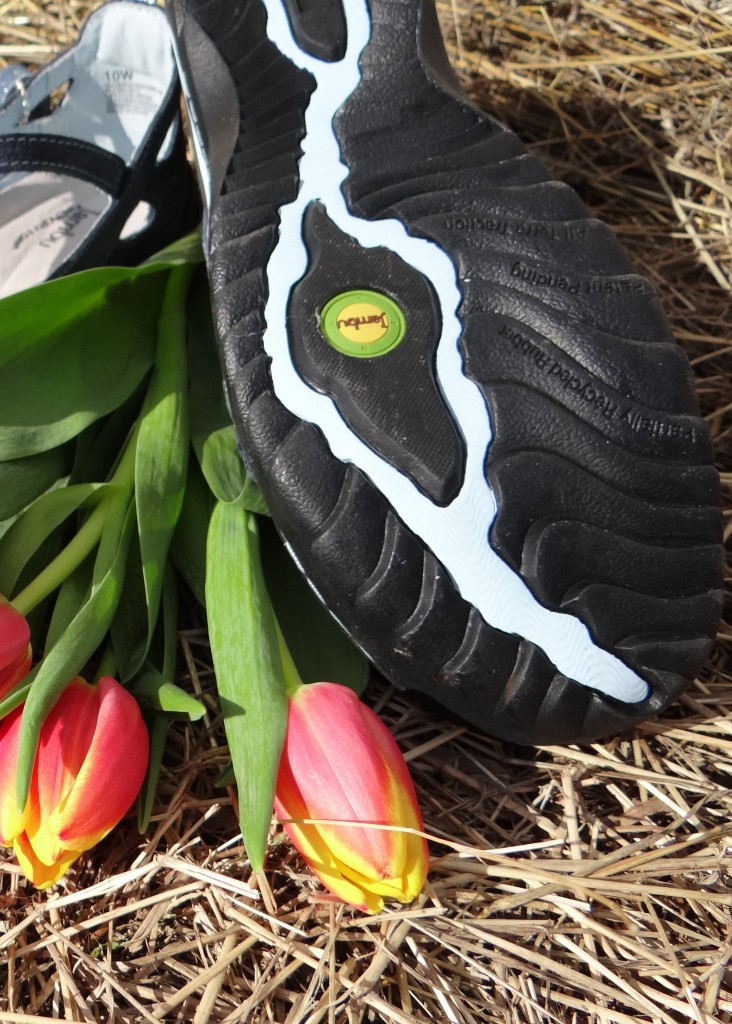 These shoes are also eco-friendly, and that means so much to me. I love to do my part to preserve our natural resources whenever I can, and that means that I happily wear shoes that have partially recycled rubber All-Terra outsoles. The outsoles also offer good traction, and I don't have to worry about walking across a slippery floor and falling down. Let's face it – you could be the most coordinated person on Earth, but mix a recently washed floor with a pair of slippery soled shoes and you're going down. No one wants to be that person!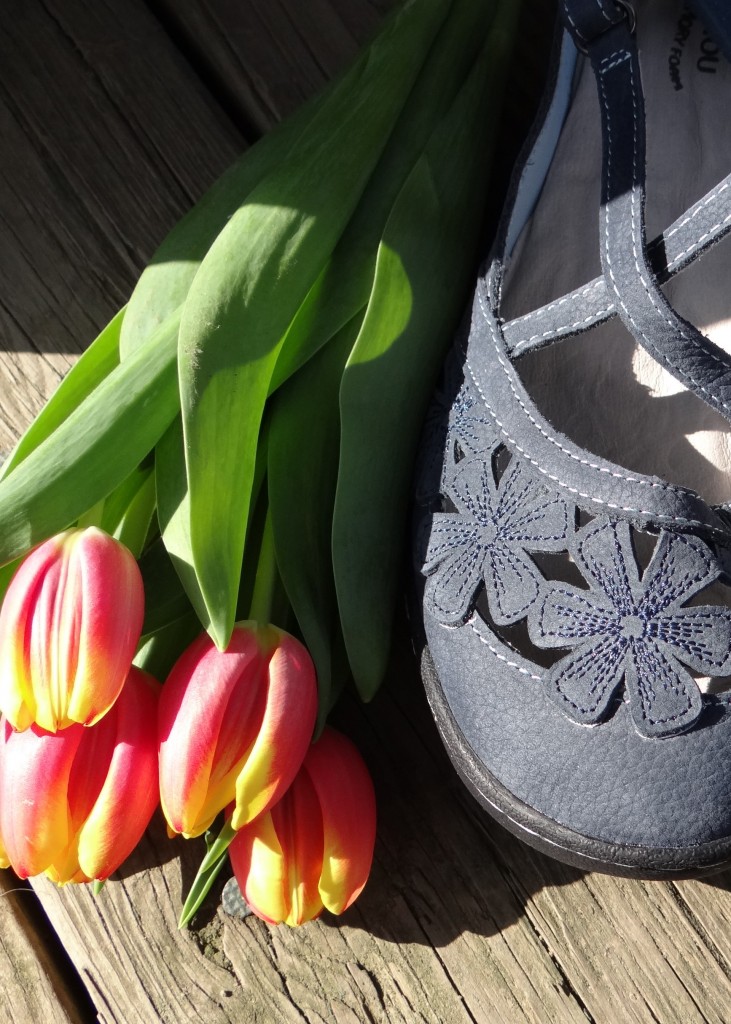 To make them fit even better, these shoes have fully adjustable Velcro closures and criss cross straps. That means that if you're one of the many people who have one foot a little bit wider than other (it happens a lot to people who have injured or broken a bone in one of their feet) you'll appreciate the ability to make the shoes fully customizable while still being super stylish. This style is also a great choice for people that are on their feet a lot and have some swelling at the end of the day. You don't have to rush home to take off your shoes – you can just loosen them up a little bit and keep going. (Obviously, if your feet are in pain, don't keep walking on them!)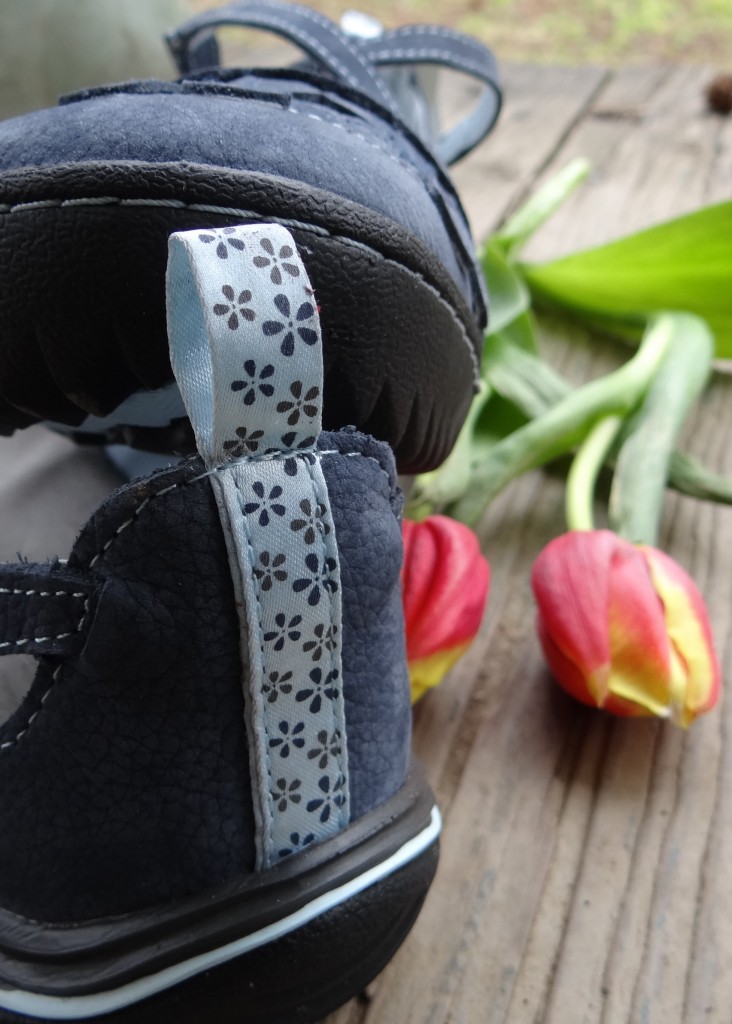 Overall, I'm really thrilled with these shoes. They feel like sneakers but are dressy enough for dresses.  We usually celebrate Easter here, but I would definitely wear them out for the holiday. The navy blue color I chose matches well with just about everything and I'll definitely be putting them to good use!
Do you have your Easter shoes picked out?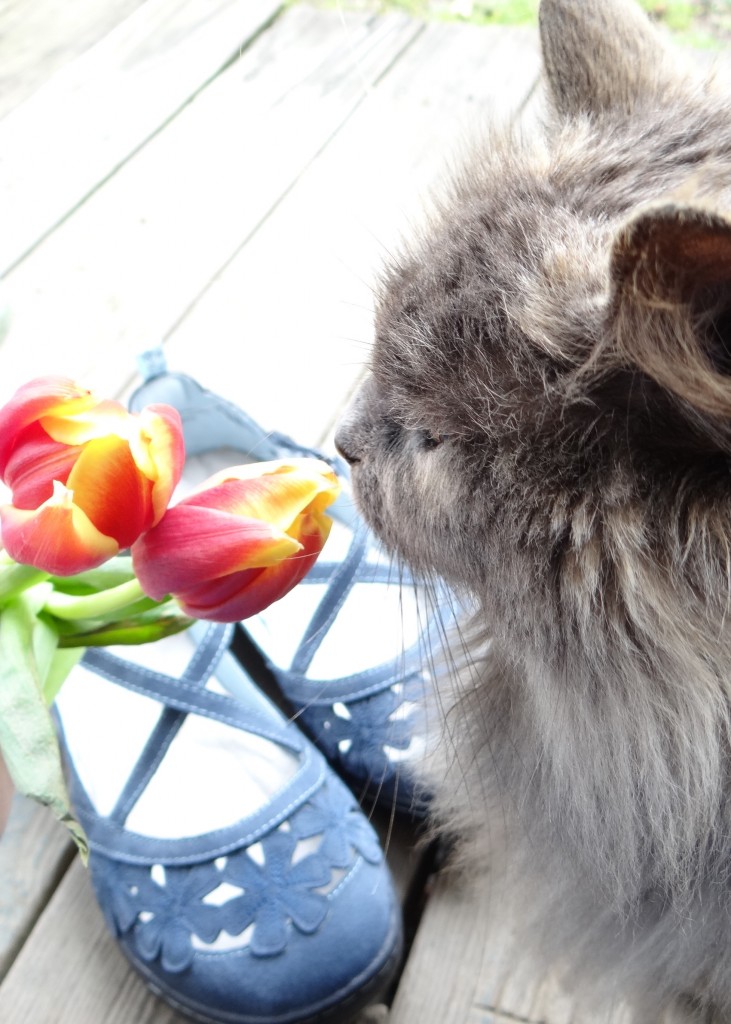 Special thanks to Jambu for sending over a sample of the Jambu Blossom Encore for review. All thoughts, opinions and sheer love of spring flowers is that of Rural Mom.